About the Competition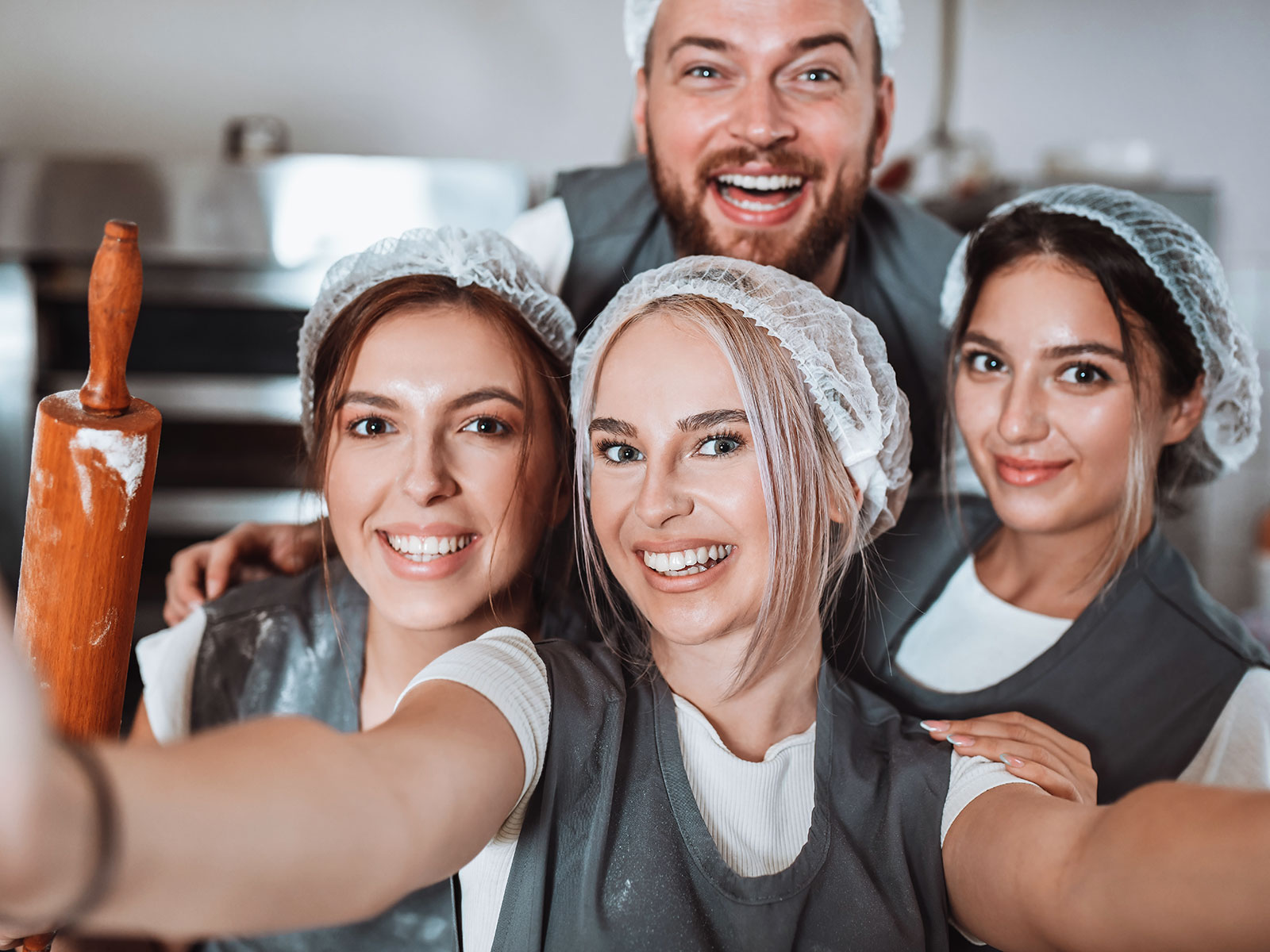 Background
First published in 2002, Canada's Top Employers for Young People is an editorial competition organized by the Canada's Top 100 Employers project.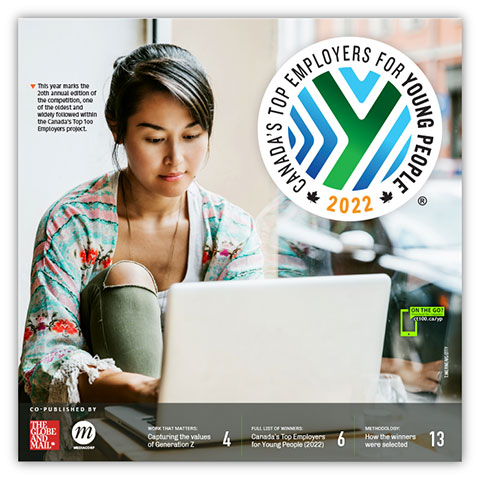 This special designation recognizes the employers that offer the nation's best workplaces and programs for young people just starting their careers. The employers on this list are Canada's leaders in attracting and retaining younger employees to their organizations. Before 2007, this competition was published annually as an appendix to our Canada's Top 100 Employers paperback. This year's winners were announced on January 18, 2022 in our special announcement magazine co-published with The Globe and Mail. Read the press release issued the same day for more background on this year's competition.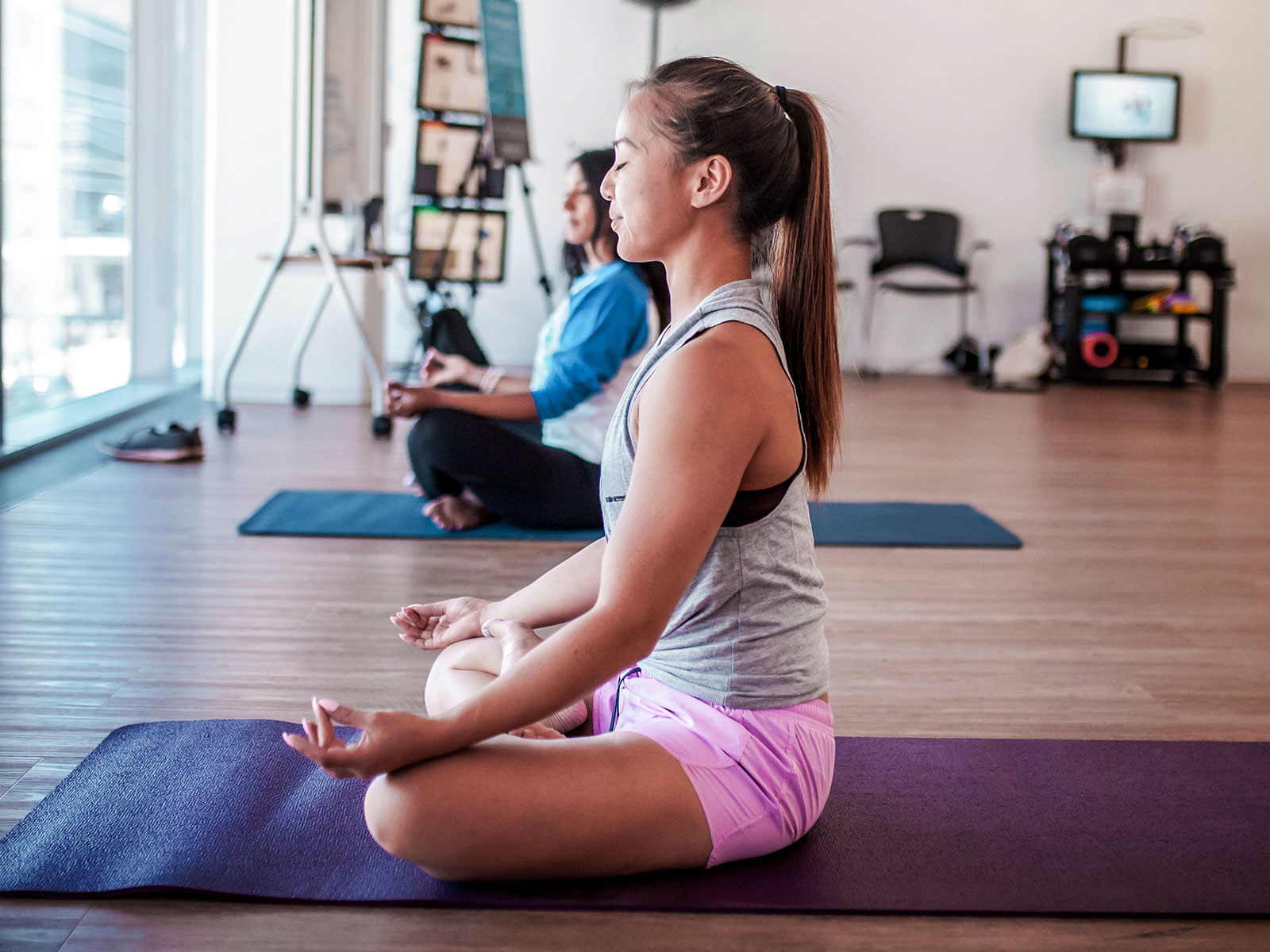 Selection Process
Each employer is evaluated by the editors of Canada's Top 100 Employers in terms of the programs they have to attract and retain younger workers. These include benefits such as tuition assistance and the availability of co-op or work-study programs. Our editors also examine each employer's mentorship and training programs, including benefits such as bonuses paid when employees complete certain courses or professional designations. We also review each employer's career management programs, looking for initiatives that can assist younger workers advance faster in the organization. Lastly, our editors also look at the average age of employees at each employer to better understand the composition and profile of their workforce.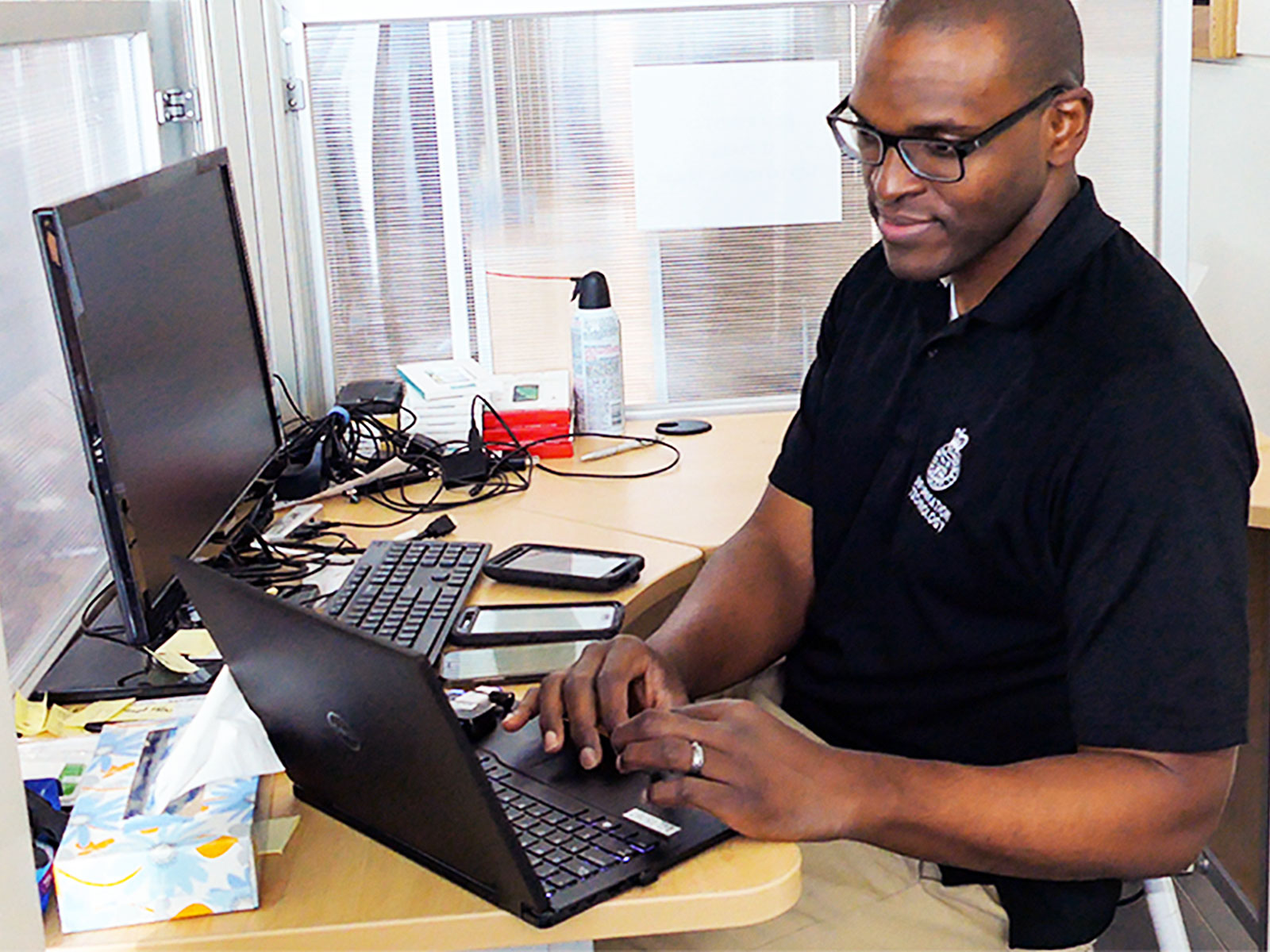 Reasons for Selection
Each year, the winners are announced in a special feature published in The Globe and Mail, which is our media sponsor on the competition. For our detailed Reasons for Selection, please review the full list of winners below. Publishing detailed Reasons for Selection is a distinguishing feature of our competition: it provides transparency in the selection of winners and "raises the bar" so that other employers can discover and adopt initiatives that work well elsewhere.
Eligibility Requirements
Any employer with its head office or principal place of business in Canada may apply for our national competition. Employers of any size may apply, whether private or public sector.
2023 Competition
Applications for our 2023 competition will be available early in 2022. Our 2023 winners will be announced in a special announcement magazine early in 2023. Join our mailing list to stay up to date and receive an application for next year's competition.
Introduction
Capturing Gen Z's values is key for Canada's Top Employers for Young People 2022
Canada's Top Employers for Young People 2022, selected by Mediacorp Canada Inc., are ready to welcome Gen Z with the programs and support this group needs to succeed -- from co-op placements and internships to mentoring and leadership development.
Most often defined as born between 1997 and 2012, the Generation Z cohort is rapidly moving into the workplace -- a workplace these workers may be physically entering for the first time this year. As they've graduated from universities and colleges during the pandemic, they've mostly been onboarded virtually and have worked remotely at their new jobs, getting to know colleagues on-screen rather than in-person.
While that's not a challenge for these digital natives who have grown up in an internet environment (and who will continue to expect flexibility in where and how they work), opportunities for social interaction are still very important for this group. But that's not all.
This generation wants to make a difference in the world and looks for employers whose values align with their own. Not hesitant about asking questions, Gen Z expects employers to be accountable when it comes to corporate values and policies, particularly on issues like sustainability and diversity, equity and inclusion. They're also vocal when it comes to ongoing learning opportunities and fast-tracking their own careers.
The winners of Canada's Top Employers for Young People 2022 by Mediacorp are listening and responding with numerous progressive initiatives, such as Labatt Breweries' new Leadership Accelerator program for early-career professionals, or rotational programs that allow participants to experience different areas of the business, such as Emera's three-year rotational engineer-in-training program.
Competition for young talent is more heated than ever, so for employers to attract and retain the best, they need to deliver on what this generation wants. These winning organizations are the ones to study and learn from.
– Diane Jermyn
This story appeared in the official announcement for Canada's Top Employers for Young People (2022), published on January 18, 2022. All rights reserved.
2022 Winners
Here are the 2022 winners of the Canada's Top Employers for Young People competition. Click an employer name to read our editors' full Reasons for Selection:
The Impact Generation
Canada's Top Employers for Young People are working hard to attract a highly idealistic cohort
It's no easy thing to be a young job-seeker at the moment. On the one hand, the world is still wrestling with an enduring pandemic, throwing employers and workplaces into uncertainty. On the other hand, Canada's unemployment rate has been plummeting, enhancing opportunities across the country -- especially at Canada's Top Employers for Young People.
In that kind of environment -- featuring both anxiety and optimism -- sometimes it's best to stay grounded. "Within the context of the pandemic," says Kristina Leung, senior editor for Mediacorp Canada, which runs the competition, "I think a lot of young people might actually be looking for some stability and a little bit of structure to their day-to-day. They want to see what opportunities are available long-term at an organization, to try to understand how they can grow with the organization as well."
And truly, most employers feel the same way. To encourage new recruits to stay with them for the long haul, Top Employers have a wide range of internship, mentoring, training and development programs. During the pandemic, Leung notes, they have doubled down on converting meetings and social events to the virtual environment, making them as enjoyable as possible. For nearly two years now, new hires have been onboarded at many organizations entirely online. Many employees have yet to meet their co-workers in the flesh, so companies have dreamed up online games, business challenges or virtual volunteering to keep them feeling connected and engaged.
On the other hand, there is that expanding job market, which means young people have a lot of options to choose from. So along with stability, what is driving them to choose one employer in their field over another?
"Definitely social impact," says Mediacorp assistant editor Stephanie Leung. "In reviewing this year's applications, I could see that employers were weaving social impact into their programs. It could be having a project like brainstorming solutions to a social problem, or a co-op experience that would benefit a nonprofit and have a positive impact on communities."
Employers, too, are stressing the measures and outreach they are making to expand equity, diversity and inclusion in their workplaces as well as reduce their carbon footprint . "It involves the organization being a good global citizen," she says. "The younger generation is very intuitive about that, and they will notice if a company's statements are not backed up by action."
The current generation of interns and new graduates -- usually known as Gen Z and born from 1997 onward -- is often considered among the most idealistic since the Boomers of the late 1960s. "Gen Z wants to make the world a better place -- healthier and more equitable," says Kathryn Kitchen, head of human resources, Canada, for Manulife. "They're very socially conscious, which is expressed more loudly than what we've seen in previous generations."
Coupled with employees' ability to job hop in a rising economy, that means employers have to work hard to continually engage young people. "They want to be challenged," says Lisa Del Signore, a senior manager in human resources at Montréal-based Pfizer Canada. "Teamwork is extremely important to them -- they like to be part of a cross-functional team, collaborate, interact. They like to learn -- they're very, very curious. And they're not shy of expressing themselves, or volunteering for projects and opportunities."
Moreover, those projects and opportunities must suit their interests, she says. "If they get bored or demotivated in a certain role, they won't wait around for the next role. So we need to constantly have conversations with them about growth and development, in order to identify what drives them, and be able to fuel that for them."
As examples, the engineering firm Mott MacDonald holds Early Career Professional week to bring together young employees from across the organization to connect and celebrate their contributions through webinars, virtual discussions and competitions. Stanley Black & Decker Canada manages a Social Impact Fellowship for graduates of its leadership program, which features multi-week placements with a charitable organization that aligns with the company's purpose and values.
To Kristina Leung, keeping employees feeling connected is essential. "In the pandemic, you feel connected and not connected, " she notes. "So the rotational programs that many organizations have, in which people move through various parts of the business and get a sense of the whole picture, really build a strong connection with the organization."
But above all, she says, new recruits want to feel that what they are doing is needed. "Young people are contemplating, is this a job I'm passionate about? Is this a culture that I want to be a part of, and is this employment relationship going to compensate me in a way beyond pay and traditional benefits? They want to feel that the work that they do is meaningful, and that there's an impact."
– Berton Woodward
This story appeared in the official announcement for Canada's Top Employers for Young People (2022), published on January 18, 2022. All rights reserved.
Find jobs from Canada's Top Employers for Young People