About the Competition
Background
Now in its 5th year, Canada's Top Small & Medium Employers is an editorial competition that recognizes the small and medium enterprises (SMEs) that offer the nation's best workplaces and forward-thinking human resources policies.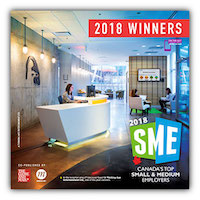 Canada's SME sector is tremendously important to the nation and is responsible for: over half of the nation's gross domestic product; over 90% of the private-sector labour force; and over 95% of the new jobs created in the past decade. Our 2018 winners were announced in a special magazine published in The Globe and Mail on April 13, 2018.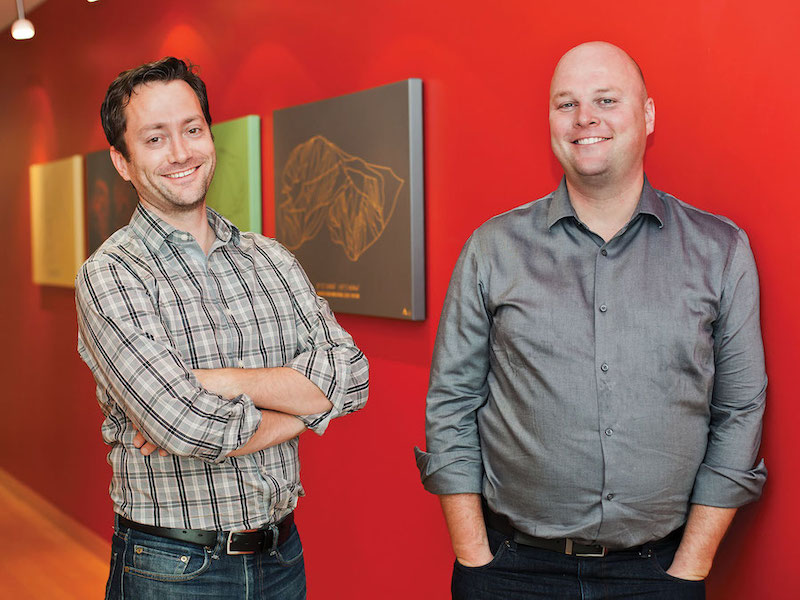 Selection Process
Employers are evaluated by the editors of Canada's Top Small & Medium Employers using the same eight criteria as our national competition:
(1) Physical Workplace;
(2) Work Atmosphere & Social;
(3) Health, Financial & Family Benefits;
(4) Vacation & Time Off;
(5) Employee Communications;
(6) Performance Management;
(7) Training & Skills Development; and
(8) Community Involvement.
To determine eligibility, the Top 100 editors adopted the SME definition used by Statistics Canada, limiting the competition to private-sector commercial organizations with under 500 employees.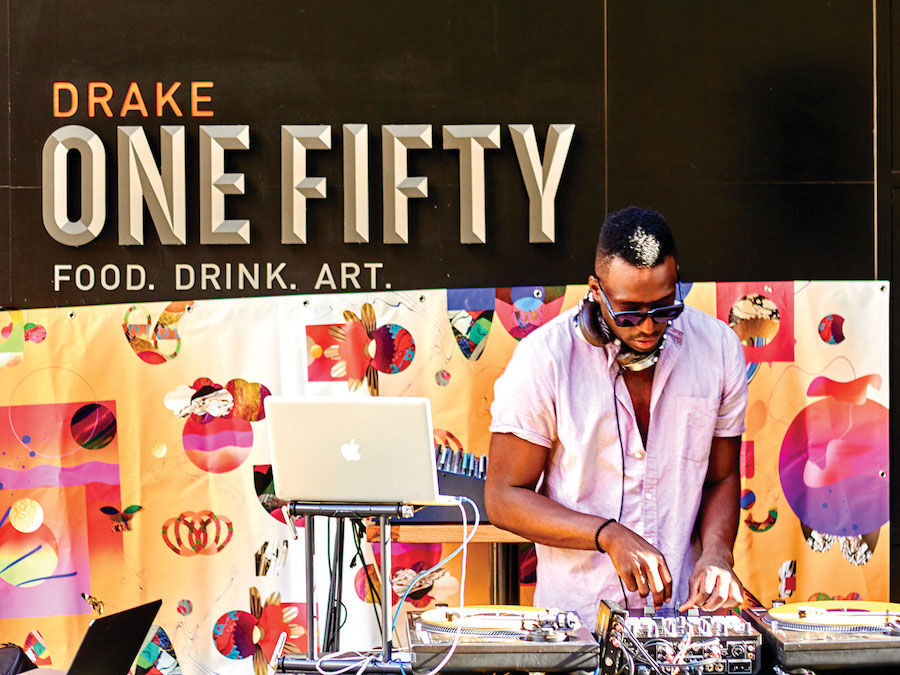 Editorial Partner
The Globe and Mail is our editorial partner on the Canada's Top Small & Medium Employers competition. Each year, the competition winners are announced in a special magazine published nationally in The Globe and Mail. Our editors' detailed reasons for selection are published on our job search engine, Eluta.ca — click an employer's name below to read why each of this year's winners was chosen. Publishing detailed Reasons for Selection is an important feature of our competition: it provides transparency in the selection of winners and "raises the bar" so that other employers can discover and adopt initiatives that work well at other SMEs. Read the news release issued on April 13, 2018 announcing this year's winners.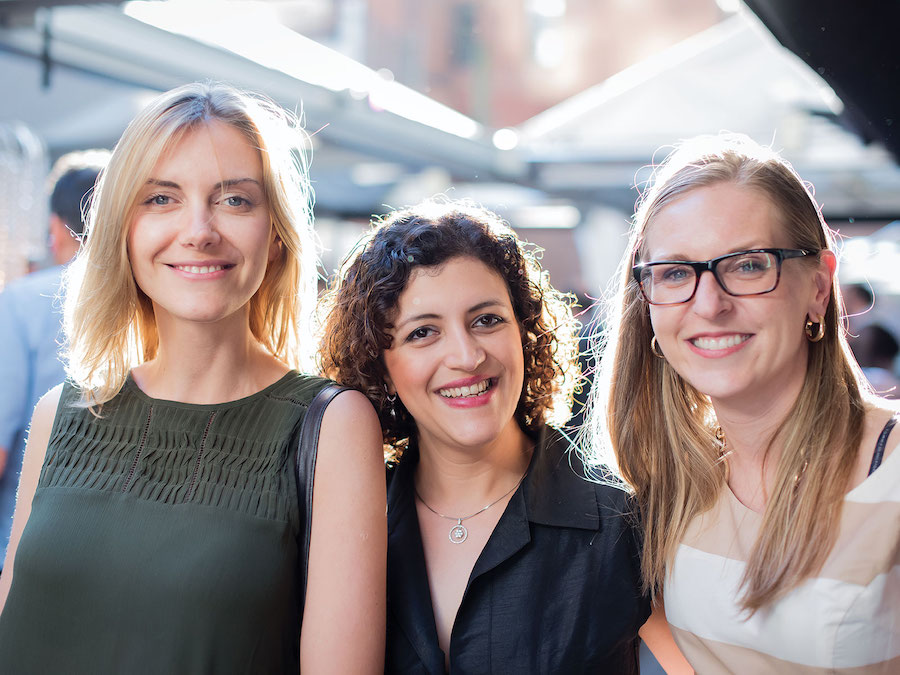 Eligibility Requirements
To be considered a "Small or Medium Enterprise", your company must: (a) have less than 500 employees worldwide, including employees at any affiliated companies; and (b) be a commercial, for-profit enterprise, i.e. non-profit organizations don't meet the definition.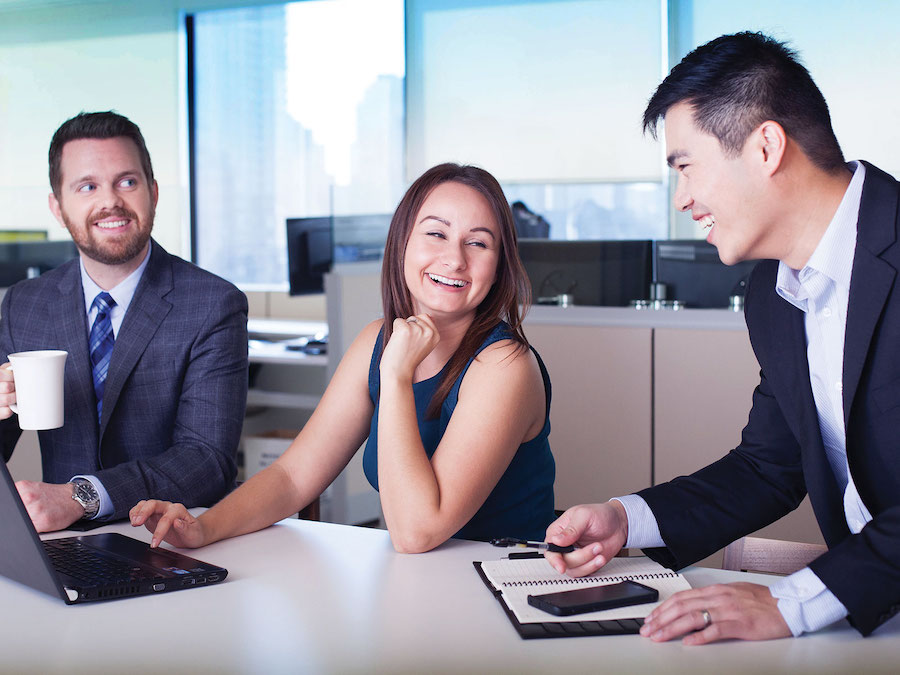 2019 Competition
Applications for our 2019 competition will be available early in 2018. Our 2019 winners will be announced in a special magazine in The Globe and Mail early in 2019. Join our mailing list to stay up to date and receive an application for next year's competition:
Editorial Conference
To learn more about the competition, we invite you to join us at the Top Employer Summit, our annual editorial conference on the Canada's Top 100 Employers project. This event lets you discover the latest best practices from winners, meet competition organizers and editors, and hear inspiring stories from world-class speakers – all presented in a commercial-free format. The conference is Canada's largest annual event for senior-level HR professionals.
Canada's Top Small & Medium Employers Think Big
Many of Canada's Top Small & Medium Employers for 2018 grew significantly over the past year, reporting increases of up to 50 per cent or more in new full-time positions.
Examples include Wave, a Toronto financial services software company, with a year-over-year work-force increase of 58 per cent, and Solink Corp., a video surveillance software developer in Kanata, Ont., that expanded its work force by approximately 50 per cent. That kind of rapid growth is good news for the Canadian economy and for job-seekers since SMEs employ more than 90 per cent of the private-sector labour force.
In their drive to acquire top talent, these top SMEs typically encourage staff to become recruiters for the company, offering generous referral bonuses -- of up to $5,000 in some companies -- for each successful hire from an employee's network. Other financial perks typically offered include profit sharing, year-end bonuses for all employees and opportunities to become owners through share-purchase plans. Feeling you have skin in the game creates an ownership culture where people feel inspired to make their workplace the best it can be.
Every one of Canada's Small & Medium Employers 2018 offer competitive benefits rivalling those traditionally associated with much larger companies. Best practices include continuing support for career development, such as tuition subsidies for courses both related and unrelated to the employee's current position, as well as for professional accreditation, plus a wide range of in-house training and mentorship programs.
The softer side of these companies shows consideration for employees' health and comfort with progressive initiatives, such as onsite fitness facilities with instructor-led classes, flexible benefits with wellness spending accounts, fresh fruit deliveries for free healthy snacks and well-equipped lounges where staff can unwind. While foosball and video games are standard, some go well beyond the expected by providing an ice rink and beach volleyball court -- hello, Waterloo-based software firm TextNow.
It's no wonder these over-achieving SMEs are thriving. It's worth taking a look to see what they're doing.
– Diane Jermyn
Reproduced from the official magazine announcing Canada's Top Small & Medium Employers (2018), published in The Globe and Mail on April 13, 2018
2018 Winners
Here are the 2018 winners of the Canada's Top Small & Medium Employers competition. Click an employer name to read our editors' full Reasons for Selection:
The SME Sweet Spot
Canada's Top Small and Medium Employers 2018 offer values, family and fun while benefits continue to improve
A great sage once said that Canada's Top Small & Medium Employers are like a box of chocolates -- you never know what you're going to get. So true. Even the names bear the promise of huge variety. Take these few examples: Great Little Box Company. Integrated Sustainability Consultants. Uberflip. And even, A Thinking Ape.
Moreover, what they do is equally varied. Great Little Box makes, yes, boxes in Richmond, B.C. Integrated Sustainability offers water, waste and energy management out of Calgary. Toronto-based Uberflip helps companies create a "content experience" with their marketing. And A Thinking Ape dreams up digital games in Vancouver.
These companies are among the more than 1.1 million small and medium-sized enterprises in Canada, which employ over 90 per cent of the Canadian workforce. But this list contains only 100 of them -- the crème de la crème among employer applicants. All are commercial operations with fewer than 500 employees. Given how different what they do is, you might think they are also very different at heart. But in fact, it's not hard to find common themes in their success as employers. And heart has a lot to do with it.
You frequently hear the word "family" when talking to people about SMEs, or "smees" as they're known. "There is a very family feel here," says Frank Laxshimalla, Manager, Facilities Engineering, at Integrated Sustainability, which employs a lot of scientists and engineers. Stuart Torr, its founder and President, says that was part of the concept from the start, underlying the company's drive to "build something remarkable". "From that comes the sense of family, that loyalty which really evokes a passion for each other," he says. "It's very much a work hard, play hard mentality, with an unusual sense of caring."
Great Little Box Company is literally about family. Founder and owner Robert Meggy and his wife Margaret built the company, son-in-law Brad Tindall is President, and his wife Christine and Bob's brother Alan are also involved. "It's a very family-oriented operation, and we try to have that feel throughout," says Tindall. It clearly works. Customer Solutions Coordinator Carrie Dawson, an 18-year veteran, loves the personal touches the Meggys bring, including flowers from Bob on Valentine's Day. She talks about the "love and affection" spread by the founding couple.
And as another sage once said, the family that plays together stays together. So typically at the Top SMEs there are regular pot lucks, catered lunches, team-building sessions, game days, movie nights, ping pong competitions -- and for some, big trips. The Great Little Box Company staff all went to Mexico last year to celebrate strong results. Try arranging that in a huge corporation.
But one of most noticeable aspects of so many SMEs is a determined founder with a strong culture of values. Often these people start out in a big company, but find they have a vision that can't be achieved in a large, structured environment. Torr left "an amazing job" at a global engineering company in 2010 to form Integrated Sustainability. "My wife said I would not be happy until I tried," he says. "I recognized she was right. It's hard to be an entrepreneur in a large corporation."
To create A Thinking Ape with his partners, Calgary-born CEO Kenshi Arasaki left Amazon in Seattle and set up shop in Silicon Valley, and later Vancouver, to pursue a passion for digital chat that evolved into a series of highly popular games.
When you ask such CEOs what the advantages are of working for their company, they rarely point to pay or benefits. "It's mostly related to our core values," says Arasaki. "What I talk about with new employees is self-improvement. When you're placed in an environment where you're on the bleeding edge of things, your rate of growth is exponential. This contrasts very heavily with bigger and more established companies where it's a straight-up 9 to 5 job and you have immense amounts of security and comfort. If you compare the two after a couple of years, you'll see that the person who has been in the more challenging environment will be orders of magnitude more effective at their job."
Uberflip President and Chief Marketing Officer Randy Frisch, a co-founder, also talks about putting culture and values first. "One of our values is creating great experiences -- we're obsessed with that from a product perspective. And that translates into the work environment. We put a lot of effort into making this a very open and collaborative space for people to work in."
Richard Yerema, Managing Editor for Mediacorp Canada Inc., which manages the competition, notes that these varied companies consistently expand the benefits they offer, bringing them increasingly into line with larger firms. "So you have that unique entrepreneurial culture of a SME, combined with a traditional suite of benefits that you once might have expected to see at only larger employers," says Yerema. "For many people, that's the holy grail: a fun, interesting, engaged workplace where you can still get a good maternity top-up or a good retirement savings plan." The chocolates are sweeter than ever.
– Berton Woodward
Reproduced from the official magazine announcing Canada's Top Small & Medium Employers (2018), published in The Globe and Mail on April 13, 2018
Find jobs from Canada's Top Small & Medium Employers