About the Competition
Background
Now in its 9th year, Canada's Top Small & Medium Employers is an editorial competition that recognizes the small and medium enterprises (SMEs) that offer the nation's best workplaces and forward-thinking human resources policies.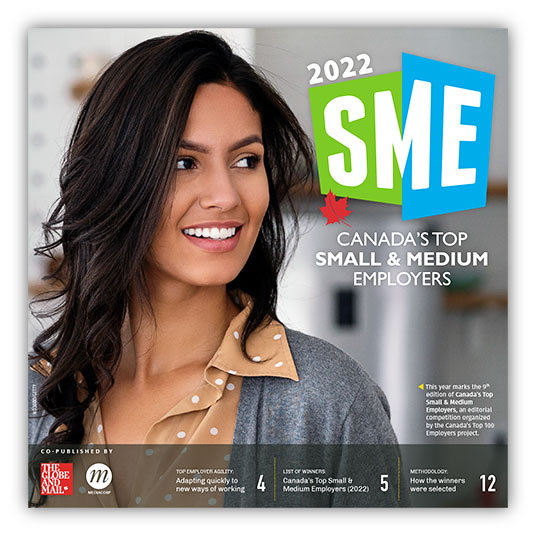 Canada's SME sector is tremendously important to the nation and is responsible for over half of the country's private-sector employment. Our 2022 winners were announced in a special magazine published on April 5, 2022, with the winners featured in The Globe and Mail. Read the press release issued the same day for more background on this year's competition.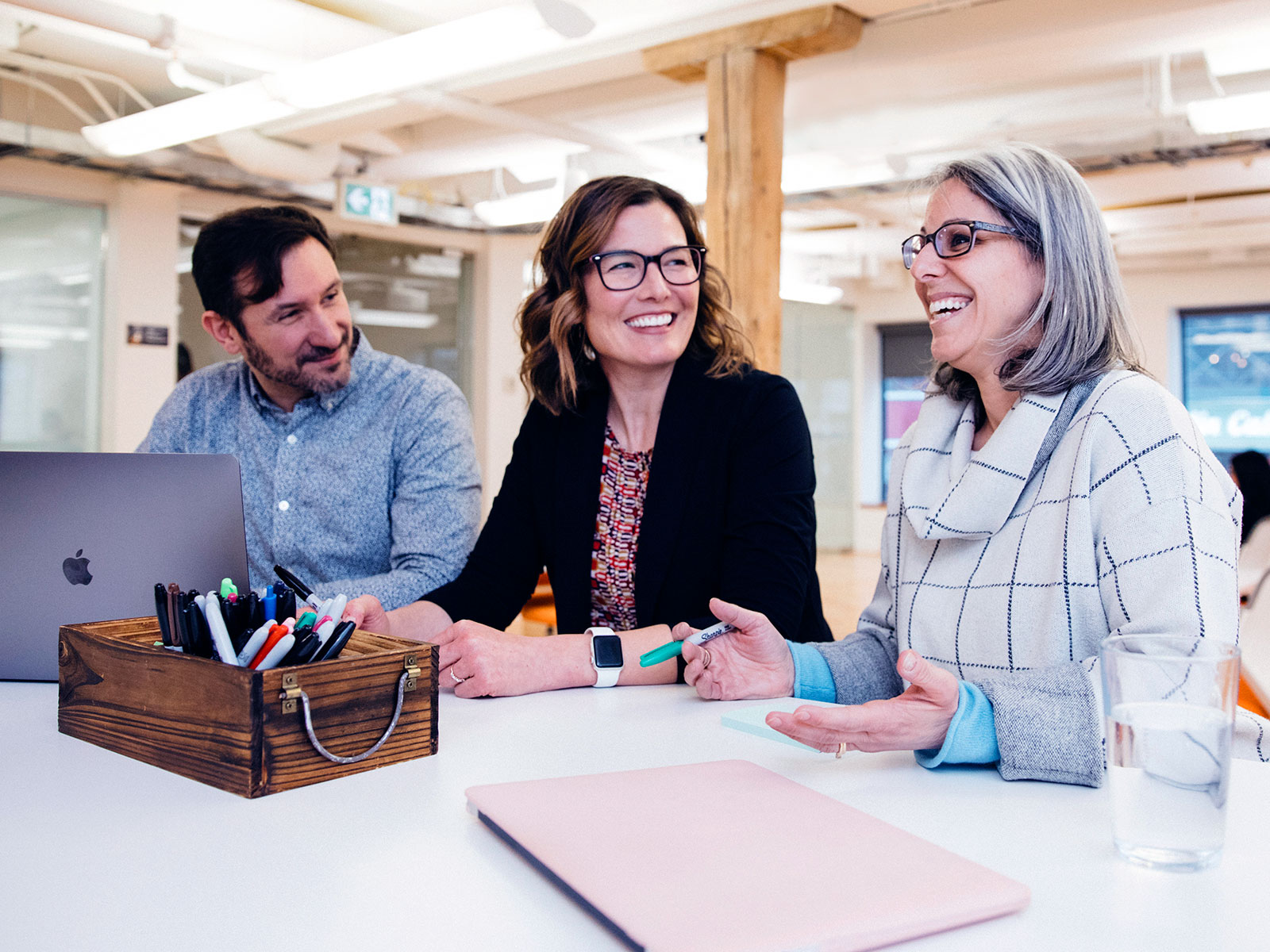 Selection Process
Employers are evaluated by the editors of Canada's Top Small & Medium Employers using the same eight criteria as our national competition: (1) Physical Workplace; (2) Work Atmosphere & Social; (3) Health, Financial & Family Benefits; (4) Vacation & Time Off; (5) Employee Communications; (6) Performance Management; (7) Training & Skills Development; and (8) Community Involvement.
To determine eligibility, the Top 100 editors adopted the SME definition used by Statistics Canada, limiting the competition to private-sector commercial organizations with under 500 employees.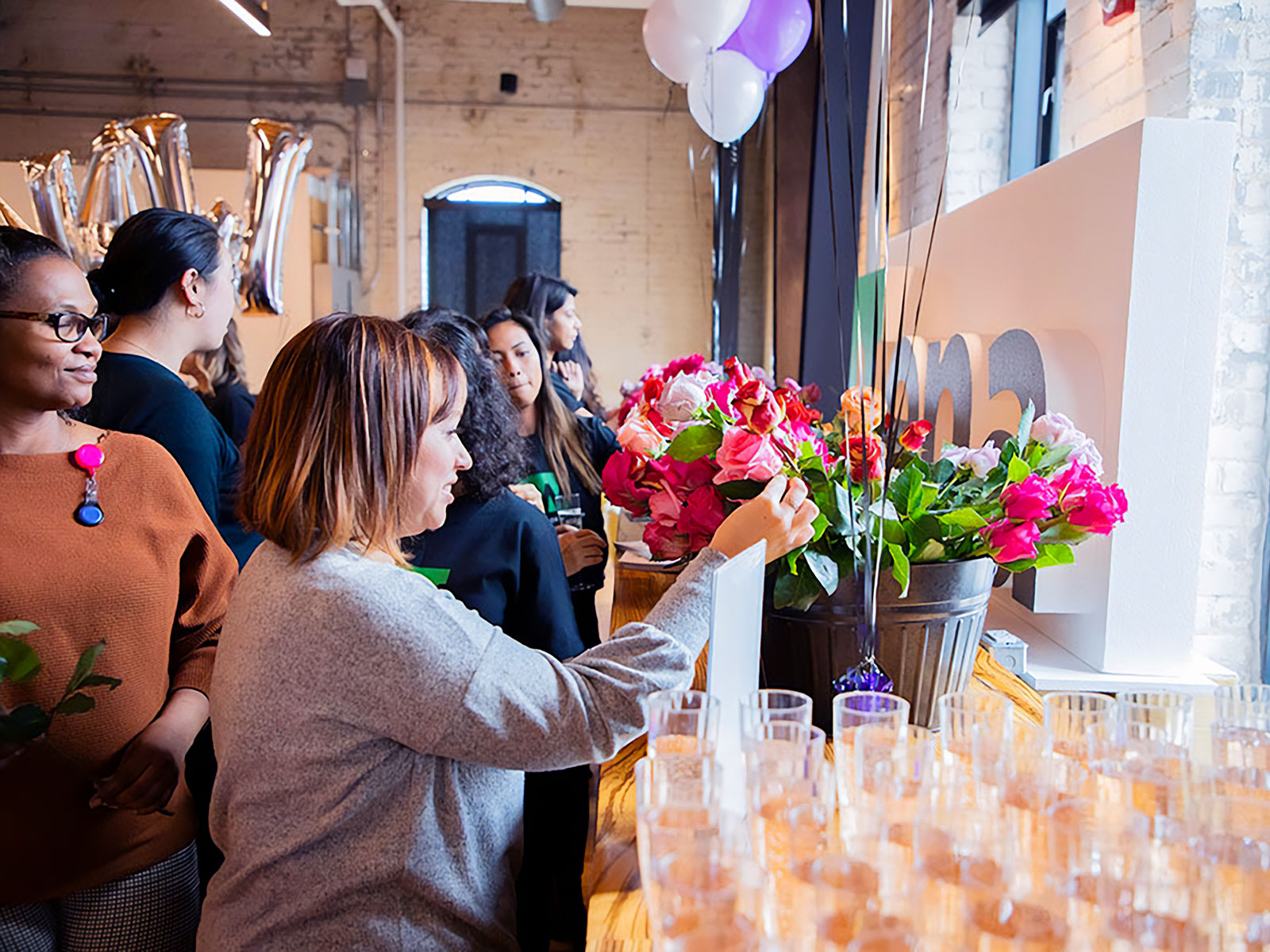 Reasons for Selection
Each year, the winners are announced in a special feature published in The Globe and Mail, which is our media sponsor on the competition. For our detailed Reasons for Selection, please review the full list of winners below. Publishing detailed Reasons for Selection is a distinguishing feature of our competition: it provides transparency in the selection of winners and "raises the bar" so that other employers can discover and adopt initiatives that work well elsewhere.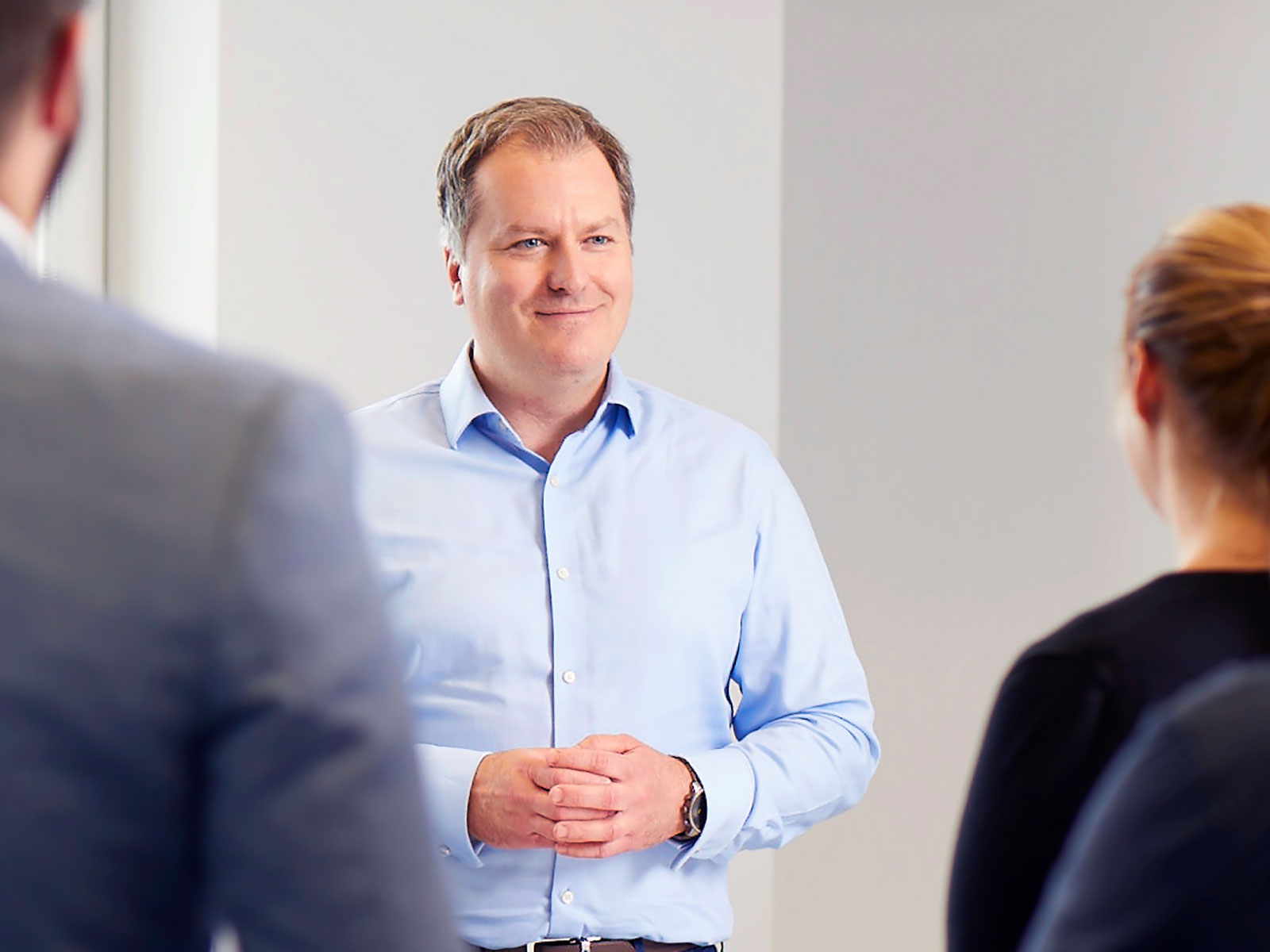 Eligibility Requirements
To be considered a "Small or Medium Enterprise" under the StatsCan definition, your company must: (a) have less than 500 employees worldwide, including employees at any affiliated companies; and (b) be a commercial, for-profit enterprise, i.e. non-profit organizations aren't considered SMEs.
2023 Competition
Applications for our 2023 competition will be available early in 2022. Our 2023 winners will be announced in a special magazine co-published with The Globe and Mail in the spring of 2023. Join our mailing list to stay up to date and receive an application for next year's competition.
Introduction
Canada's Top Small & Medium Employers 2022 by Mediacorp show remarkable agility in adapting to change
One of the most surprising things about Canada's Top Small & Medium (SME) Employers 2022 by Mediacorp is how much they have in common. Although these 115 winning organizations differ widely in business, from accounting firms to architecture to cybersecurity -- and even a music publishing platform called Bandzoogle -- all demonstrate remarkable agility in adapting to unprecedented times.
At the onset of the pandemic, companies quickly moved employees to work-from-home arrangements wherever possible, ensuring they had the equipment needed for comfortable home offices. They followed up with ongoing support, including ever more flexible work options, communication initiatives and online social events that kept everyone in touch (hello virtual yoga!). Many added mental health programs for employees, recognizing that these initiatives now belong permanently in an enlightened employer's health benefits plan, alongside generous top-ups for new parents. It's not just the big companies that can compete.
With each stage of the changing pandemic, Canada's Top SME Employers continue to adapt. Like many others, Binary Stream Software in Burnaby, B.C., surveyed employees directly to help plan and guide their return to onsite work. Typically, that return to the office will introduce a new hybrid way of working, reflecting employees' wishes to continue to work from home at least part of the time.
With this increased focus on flexibility comes a further push for allowing individual employees to manage their own time. Known for cutting-edge human resource policies, several of Canada's Top SME Employers offer a no-limit vacation to help employees achieve that elusive balance between work and personal lives. CoLab Software in St. John's takes its no-limit vacation policy even further, adding days off between Christmas and New Year's and basing its paid sick days policy simply "upon need."
Punching well above their weight, the winners of Canada's Top Small & Medium Employers 2022 by Mediacorp lead the way in trendsetting for the coming year.
– Diane Jermyn

This story appeared in the official magazine announcing Canada's Top Small & Medium Employers (2022), published on April 5, 2022, and featured in the Globe and Mail. Used with permission.
2022 Winners
Here are the 2022 winners of the Canada's Top Small & Medium Employers competition. Click an employer name to read our editors' full Reasons for Selection: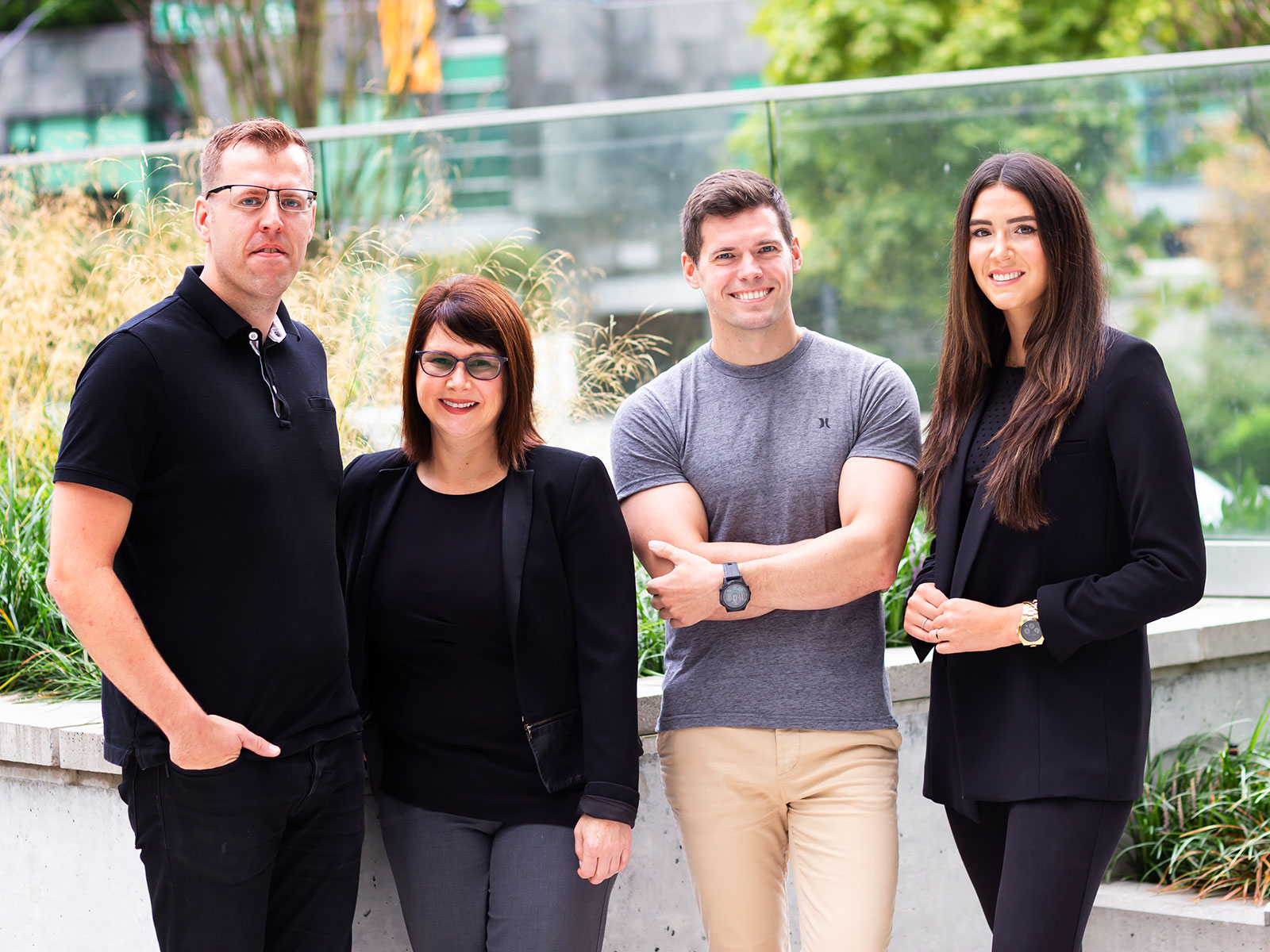 At a Critical Moment
Canada's Top Small and Medium Employers are dealing with significant change
One is a CEO on "the Rock", near St. John's, N.L., running a company closely involved with naval shipbuilding. The other is a CEO in London, Ont., co-founder of a platform helping small-business buying groups work with suppliers. Their companies couldn't be more different, but both are on this year's list of Canada's Top Small and Medium Employers, or SMEs. And both CEOs see this moment as critical for the future of these enterprises, the engine of Canada's economy.
Gina Pecore runs Genoa Design International Ltd., which produces 3D digital models of ships planned mainly for military use in North America, in the St. John's suburb of Mount Pearl. "I think we're all facing the question of, What is a good employer now?" she says. "That was easier to figure out pre-pandemic. It's not as easy now. The requirements are changing in quite significant ways.
She notes that beyond benefits, there used to be various office perks, from ergonomics to parking, to attract employees. "Those are not necessarily going to be as highly valued by employees in the future," she says. "We have to be very mindful of the shift in employee culture and what employees are looking for and then respond in the best way that we can."
A key area, of course, is the large numbers of employees who have gotten used to working from home. "I've been pretty clear with my team that we are a work-from-the-office business," she says. "We do have people now who are permanently contracted to work from home, but I have a lot of concerns around figuring out how you support employees differently in a distributed workforce. We have to be mindful of their career development, of their learning, of their wellness, of the role that the workplace plays in their socialization. There are a lot of things where the onus is on employers to think them through, and make sure we adapt the workplace for something new."
As if those weren't challenges enough for SMEs, Greg Dinsdale, president and CEO of LBMX Ltd. in London, has more. His company runs a business-to-business marketplace helping independent enterprises and suppliers come together, so he's in touch with a lot of smaller companies. He's fine with a hybrid work arrangement for his staff, but he's worried about the wider business environment.
A lot of SMEs that have been successful in recent years are finding they have quite high valuations, he says. Often, too, they are run by aging founders.
"Many of them are trying to decide, do I hand it down to my kids, or do I sell?" says Dinsdale. "Significant changes are in play at the moment. Well-known local independents are all of a sudden being gobbled up by private equity or the corporate sector."
For employees, the unexpected transition can be stressful, he says, given the close workplace relationships SMEs are famous for. "They each tend to have a say in everything that's happening and become a trusted advisor," he says. "I'll often bring in junior people and get their opinion on something -- they're unlikely to get that at a larger corporation."
But lest anyone worry about the overall health of SMEs, both Pecore and Dinsdale point to their key advantage: adaptability. "They have the ability to turn on a dime if they need to," says Dinsdale. Adds Pecore: "We've always been that adaptable environment -- we are independent, we can move fast."
That's more necessary than ever now, says Richard Yerema, managing editor at Mediacorp Canada, which runs the competition. "These are the organizations that can respond quickly," he says. "They were the ones that were able to shift to work-from-home so efficiently. And now you can see that in reverse -- they will be the ones leading the way in defining future-of-work programs."
Kristina Leung, senior editor at Mediacorp Canada, notes that SMEs have indeed always pointed to their friendly workplace culture as a key attraction in comparison to large organizations. But now they are adapting in that area, too, she says, by offering major benefits that used to seem out of reach. "To compete for talent, they've had to match benefits," says Leung.
Parental leave is a key example among Top Employers. Toronto-based FreshBooks, for instance, offers a 90-per-cent salary top-up for 30 weeks, while Montréal-based GSoft provides up to 80 per cent for 50 weeks. Those were almost unheard-of perks among SMEs just a few years ago.
"These are the organizations that introduced no-limit vacation and four weeks of paid time off," notes Yerema. "And they already had these very evolved alternative or flexible work options available. Then you put that friendly culture together with being a 'real' employer, who helps employees save for the future, supports them becoming a parent, and offers a decent health program with mental health benefits -- it's a very attractive combination."
So as the CEOs indicated, challenges abound for Canada's Top Small and Medium Employers. But as they redefine the workplace in the wake of the pandemic, they are sure to emerge stronger than ever.
– Berton Woodward

This story appeared in the official magazine announcing Canada's Top Small & Medium Employers (2022), published on April 5, 2022, and featured in the Globe and Mail. Used with permission.
Find jobs from Canada's Top Small & Medium Employers