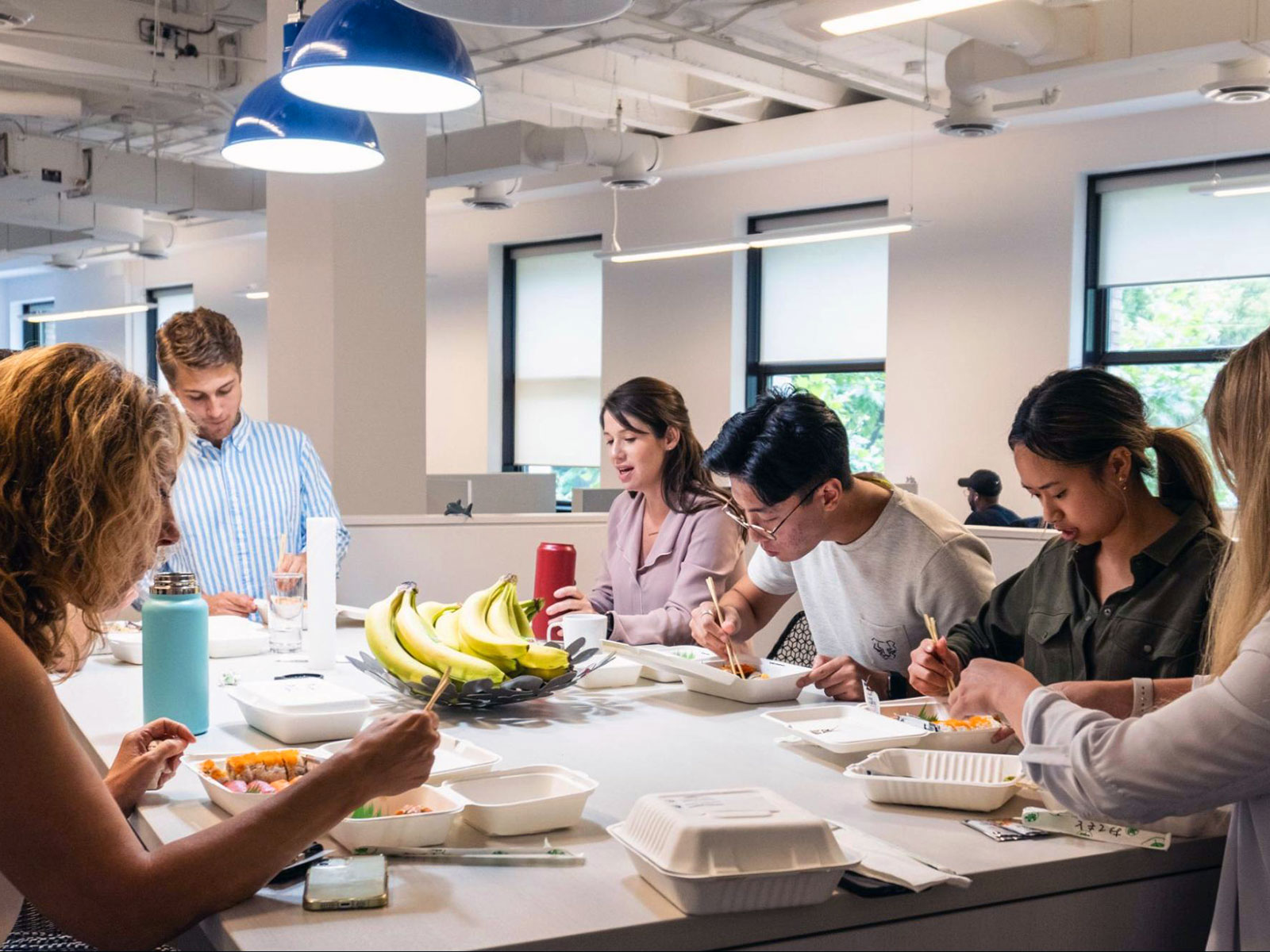 About the Competition
Background
Now in its 10th year, Canada's Top Small & Medium Employers is an editorial competition that recognizes the small and medium enterprises (SMEs) that offer the nation's best workplaces and forward-thinking human resources policies.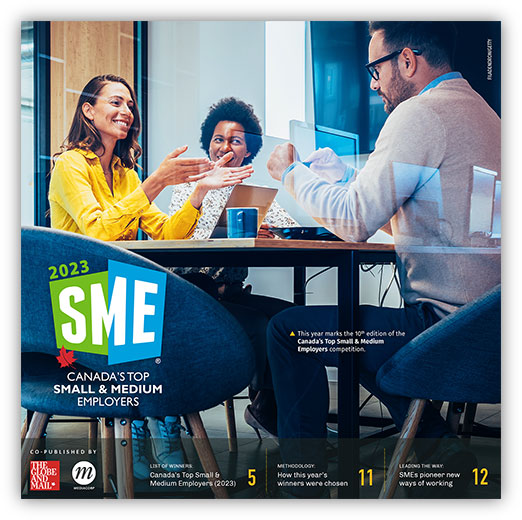 Canada's SME sector is tremendously important to the nation and is responsible for over half of the country's private-sector employment. Our 2023 winners were announced in a special magazine published on April 4, 2023, in The Globe and Mail. Read the press release issued the same day for more background on this year's competition.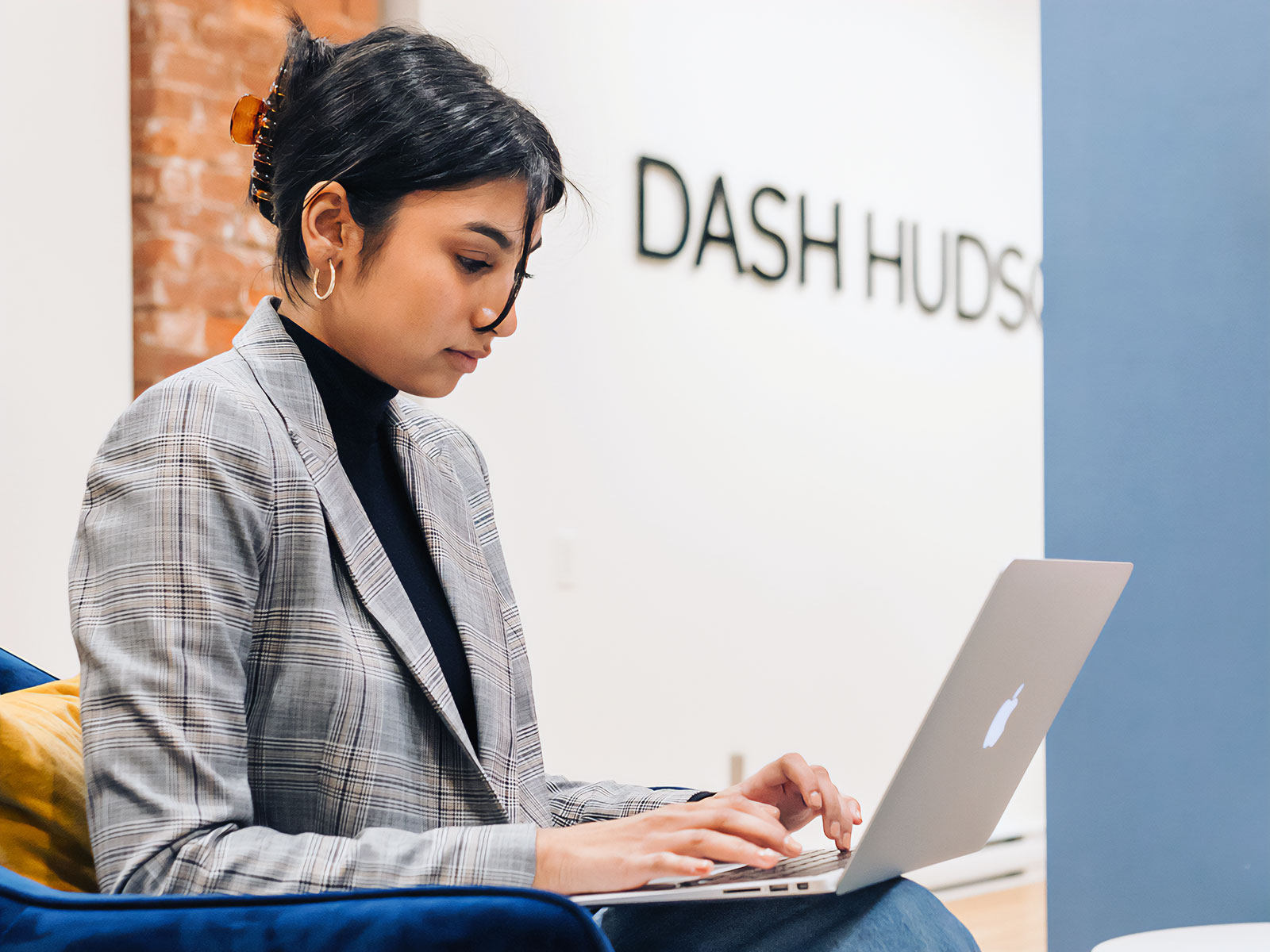 Selection Process
Employers are evaluated by the editors of Canada's Top Small & Medium Employers using the same eight criteria as our national competition: (1) Workplace; (2) Work Atmosphere & Social; (3) Health, Financial & Family Benefits; (4) Vacation & Time Off; (5) Employee Communications; (6) Performance Management; (7) Training & Skills Development; and (8) Community Involvement.
To determine eligibility, the Top 100 editors adopted the SME definition used by Statistics Canada, limiting the competition to private-sector commercial organizations with under 500 employees.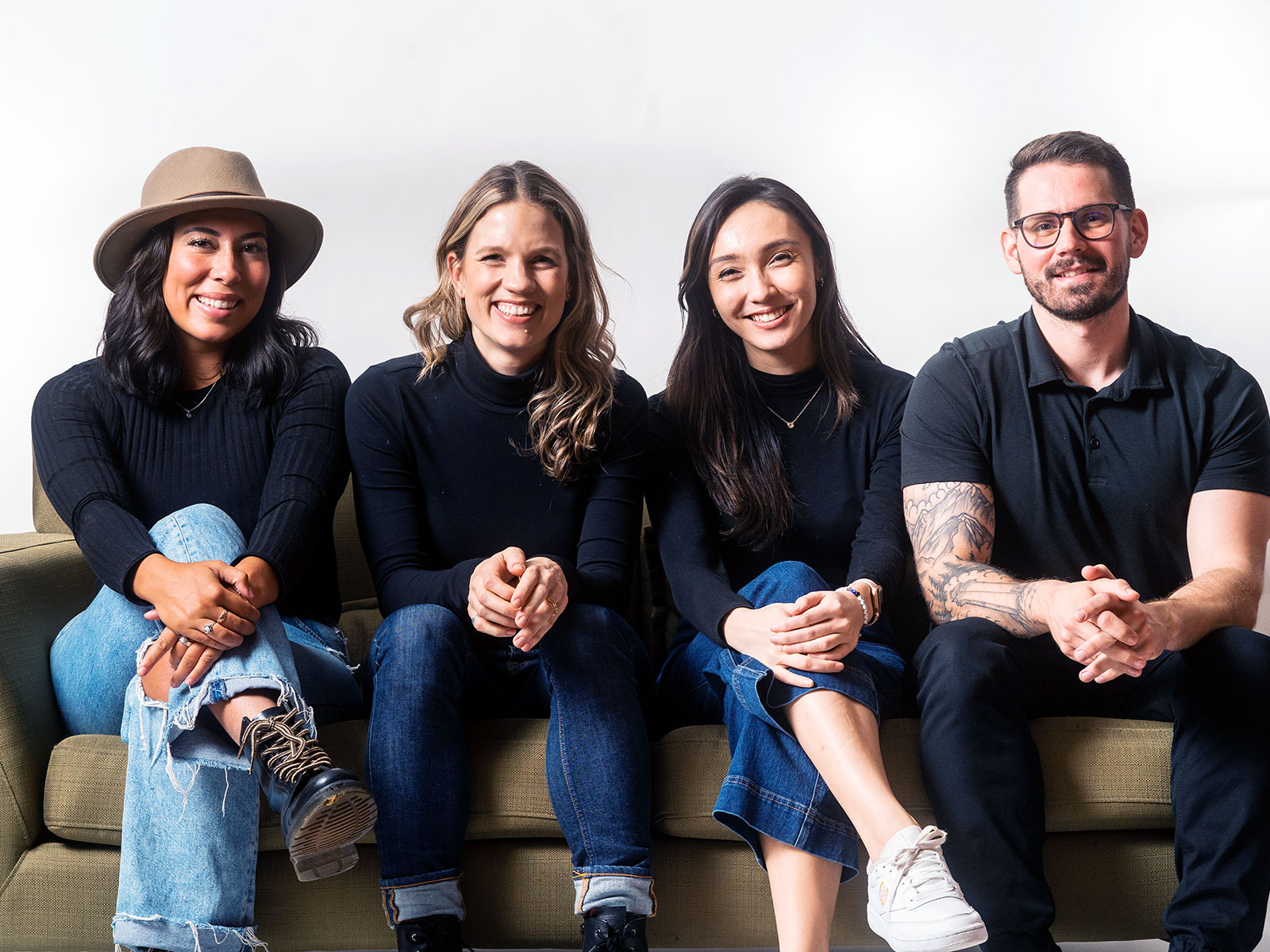 Reasons for Selection
Each year, the winners are announced in a special feature published in The Globe and Mail, which is our media sponsor on the competition. For our detailed Reasons for Selection, please review the full list of winners below. Publishing detailed Reasons for Selection is a distinguishing feature of our competition: it provides transparency in the selection of winners and "raises the bar" so that other employers can discover and adopt initiatives that work well elsewhere.
Eligibility Requirements
To be considered a "Small or Medium Enterprise" under the StatsCan definition, your company must: (a) have less than 500 employees worldwide, including employees at any affiliated companies; and (b) be a commercial, for-profit enterprise, i.e. non-profit organizations aren't considered SMEs.
2024 Competition
Applications for our 2024 competition will be available early in 2023. Our 2024 winners will be announced in a special magazine in the spring of 2024. Join our mailing list to stay up to date and receive an application for next year's competition.
Introduction
It's been a remarkable year for the job creators that are the winners of Canada's Top Small & Medium Employers (SMEs) 2023 by Mediacorp. After weathering the challenges of the pandemic, not only are they still standing, but many have experienced significant growth.
For example, Purpose Unlimited in Toronto and Redbrick Technologies in Victoria both had year-over-year workforce increases of 40 per cent, while Tatham Engineering in Collingwood, Ont. and Edmonton-based Translational Research In Oncology recorded increases of over 30 per cent. That's key, as SMEs account for the largest proportion of the labour force in Canada.
Flexibility in allowing individuals to manage their own time continues to be a trend. Many winning companies consulted employees during the pandemic through surveys and by simply listening to how workers wanted to return. That has evolved into some form of a hybrid work model for most, reflecting an overwhelming desire by employees to continue working from home, at least part of the week.
Perhaps that also indicates a new level of communication between employers and employees that began developing during the pandemic, as CEOs joined in virtual cooking classes or yoga with their staff and held town halls where every question was welcomed. The rise of the Black Lives Matter movement was another watershed moment that increased awareness of the roadblocks individuals face and the need to support diversity.
Mental health also came to light over the past few years, resulting in new mental health programs added to health benefits plans. For instance, Thinkific Labs in Vancouver maintains a mental wellness in the workplace strategy and recently increased its annual coverage for mental health services to $3,000. Additionally, the company hosts guided meditation sessions as well as company-wide wellness challenges.
As the standard bearers of workplace best practices, this year's winners have not disappointed in pushing the boundaries. Increasingly, there is open-ended time off, such as Waterloo, Ont.-based Auvik Networks' unlimited paid vacation program for all employees. There's also a move towards generous volunteering policies, with companies like Uken in Toronto encouraging employees to actively participate in their local community with up to four paid days off to volunteer.
Is this the future? Let's see who follows.
– Diane Jermyn

This story appeared in the official magazine announcing Canada's Top Small & Medium Employers (2023), co-published with the Globe and Mail on April 4, 2023. Used with permission.
2023 Winners
Here are the 2023 winners of the Canada's Top Small & Medium Employers competition. Click an employer name to read our editors' full Reasons for Selection: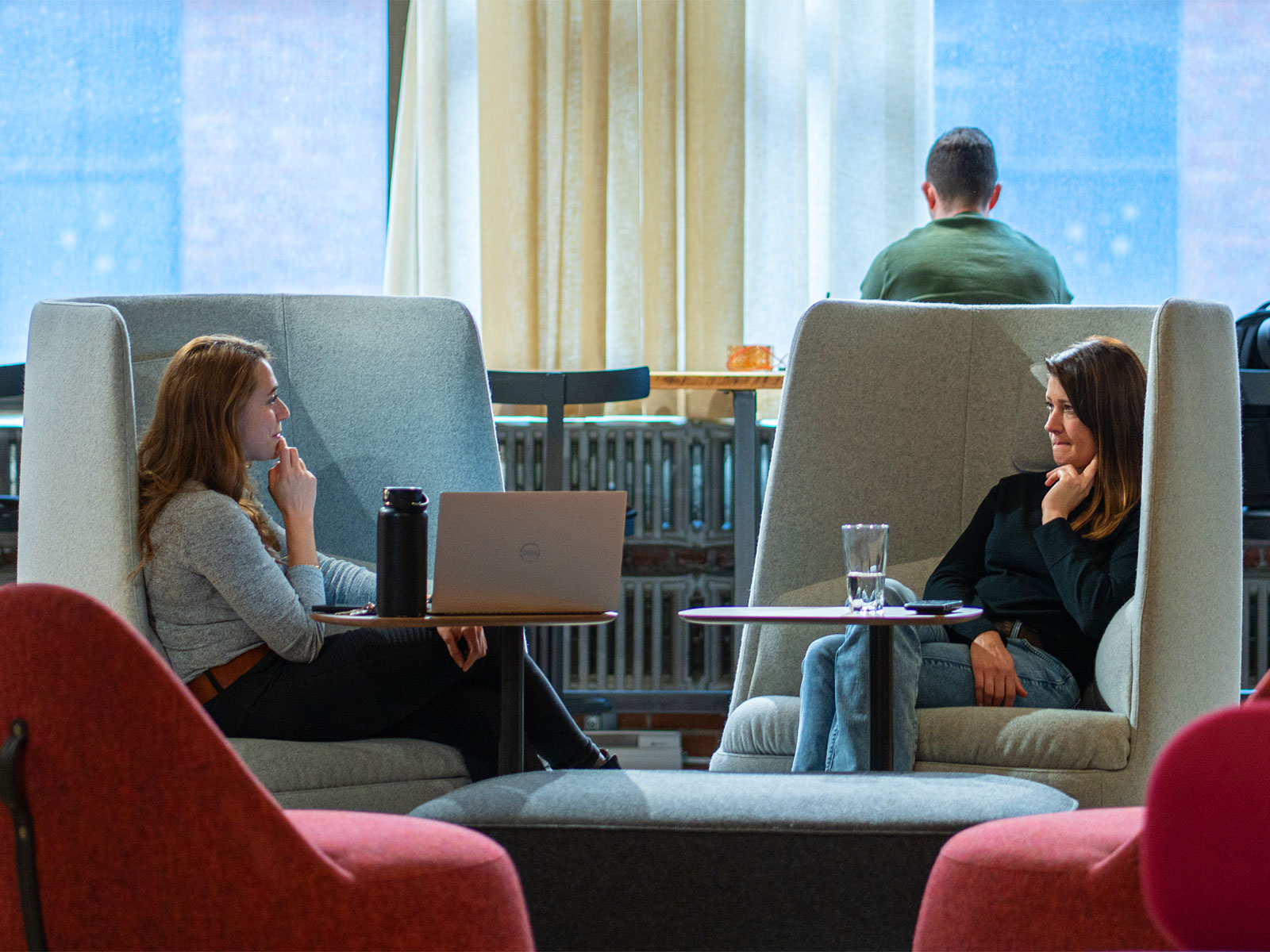 Leading the Way
Canada's Top Small and Medium Employers are still pioneers in the workplace
A few years ago, Mediacorp Canada organized an event celebrating Top Employers, and presented a bar graph about their time-off policies. When the speaker focused on one of the bars – a very tiny bar – marked "unlimited vacation," there was a perceptible gasp and murmuring in the room.
"They just couldn't believe it was workable," recalls Richard Yerema, executive editor at Mediacorp Canada, which runs the Canada's Top Employers competitions. "But that statistic arose from a couple of small and medium sized employers and they were simply ahead of their time – as usual. Now it's all the rage."
Indeed, Canada's Top Small and Medium Employers (SMEs) regularly pioneer new ways of working. Today, notes Kristina Leung, managing editor at Mediacorp Canada, it's much more common among Top SMEs to see unlimited vacation policies, in which employees work out with their managers when they can take time off for anything they need – holidays, personal time, cultural days, medical needs, even in-law visits – without regard to total days. "It only matters that the work gets done," she notes.
And employers of all sizes are moving towards more flexible, if not unlimited, time off, again led by SMEs. "They're saying, we've got to have flexible time-off policies to make sure we're meeting the needs of our diverse population," says Leung. "We don't know what you might need the time off for -- maybe for your children or to preserve your work life balance – but we want to make sure that you're doing well so you can also be well at work."
Some 27 per cent of Top SMEs now say they provide at least four weeks of vacation to start, with some going up to six weeks, says Yerema. And within that group, more than half define their policy as unlimited vacation, a major increase in recent years.
It's a familiar pattern, and it's why so many people like working for Canada's Top SMEs – there is so often a creative atmosphere in the workplace and an open approach to new ideas. In fact, notes Yerema, the pandemic showed how well-served SMEs were by the flexible model they began developing almost a decade ago.
"Suddenly almost anybody could work from home with a laptop, and the smaller employers were the ones that could adapt to the technology and create greater flexibility for work-life balance," he says. "So they were able to adapt during the pandemic with much less disruption, and now they've come out of it much more easily than large organizations, like the federal government. They can keep the flexibility because that was their culture before. I would say the model has proved its mettle."
Moreover, the old trade-off of a friendly workplace at a SME versus better benefits at a larger employer is pretty much out the window. "They're all competing for the same talent," notes Leung. "So the Top SMEs are matching the benefits to make sure they're comparable. People are getting the best of both worlds." These days, Top SMEs typically provide health and wellness benefits, maternity and paternity top-ups and RRSP matching contributions, just like large employers.
SMEs also compete just with the breadth of the things they do, from technology to manufacturing to services of all types. This often means a job-seeker can find a smaller company with a friendly vibe offering better opportunities than a large one that may be more formal. And Canadian SMEs often punch above their weight.
Take CPCS, an Ottawa-based management consultancy. It has just 82 full-time staff, but it is involved in important projects around the world, mainly in transport and power, and it competes with the top global professional services firms to win them, says Marc-André Roy, co-managing partner.
"Because we always had this kind of small-company mindset – and I say that in a positive way – it means we're very flexible and pragmatic and open to bringing in good people wherever we could find them," he says. "Likewise, our market is global, and so by focusing on what we're really good at and love, we've had a lot of success doing projects basically everywhere."
Roy is well aware his highly educated workforce could easily be attracted elsewhere, so he emphasizes "fun", meaning both the work and pizza days. "Fun is such a big part of what we do in a small company," he says, "because we can't rely on having a big name. So it really has to be about finding a place where people love what they do. I find in a small company, there's a lot of flexibility to do that."
Yes, the model is working.
– Berton Woodward

This story appeared in the official magazine announcing Canada's Top Small & Medium Employers (2023), co-published with the Globe and Mail on April 4, 2023. Used with permission.
Find jobs from Canada's Top Small & Medium Employers