About the Competition
Background
First published in 2006, Saskatchewan's Top Employers is an annual competition organized by the editors of Canada's Top 100 Employers.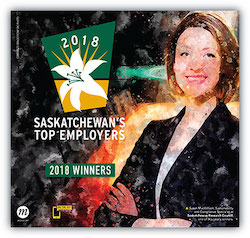 This special designation recognizes the Saskatchewan employers that lead their industries in offering exceptional places to work. This year's winners were announced on January 24, 2018 in a special magazine published by the Regina Leader-Post and Saskatoon StarPhoenix.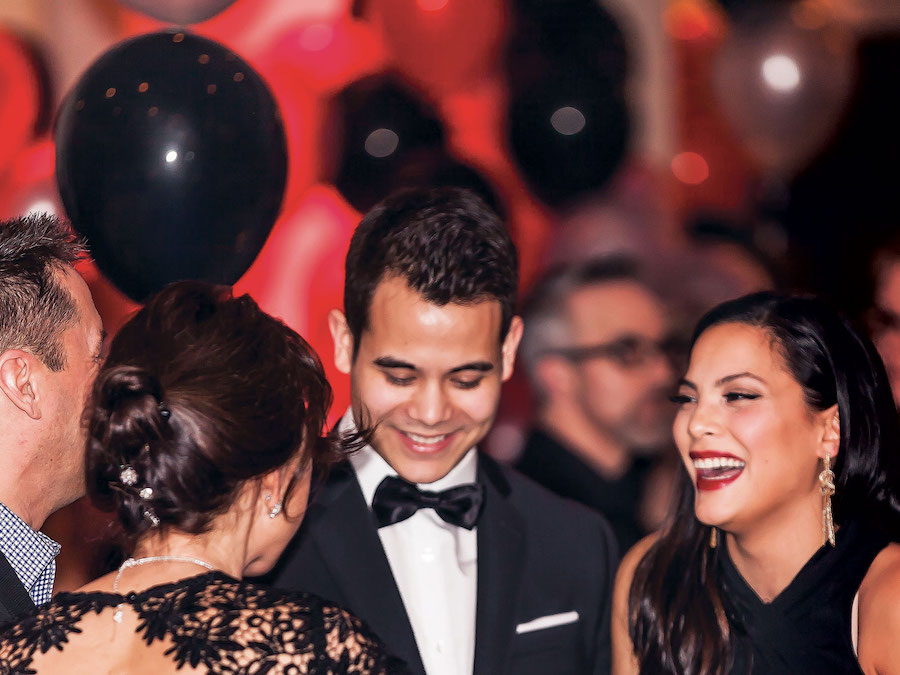 Selection Process
Employers are evaluated by the editors of Canada's Top 100 Employers using the same eight criteria as the national competition: (1) Physical Workplace; (2) Work Atmosphere & Social; (3) Health, Financial & Family Benefits; (4) Vacation & Time Off; (5) Employee Communications; (6) Performance Management; (7) Training & Skills Development; and (8) Community Involvement. Employers are compared to other organizations in their field to determine which offers the most progressive and forward-thinking programs.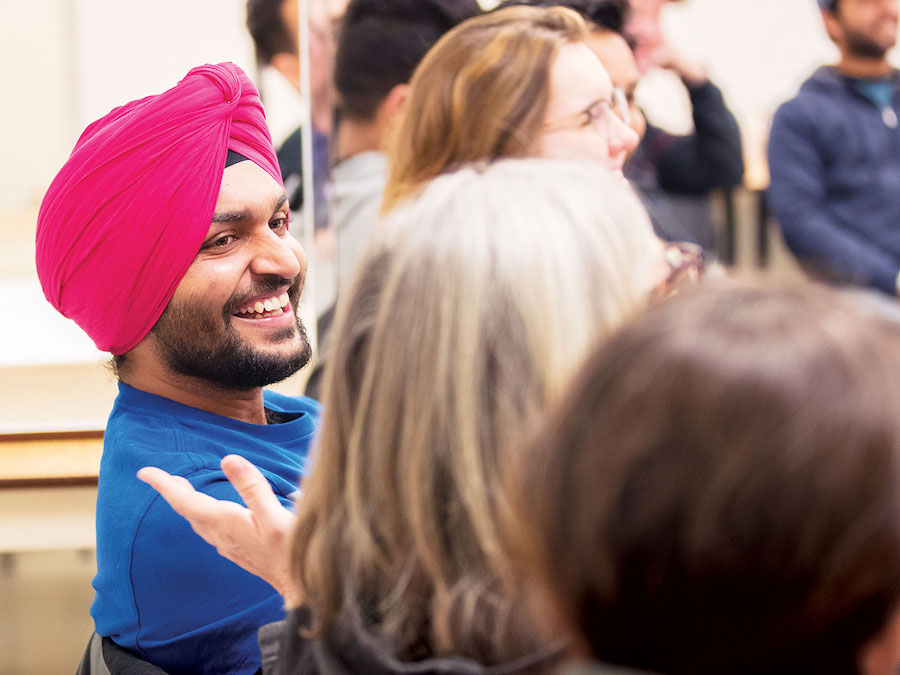 Media Partners
Our media partners on the Saskatchewan's Top Employers project are the two largest newspapers in Saskatchewan: the Regina Leader-Post and the Saskatoon StarPhoenix. Each year, the winners of the competition are announced in a special magazine published in both newspapers.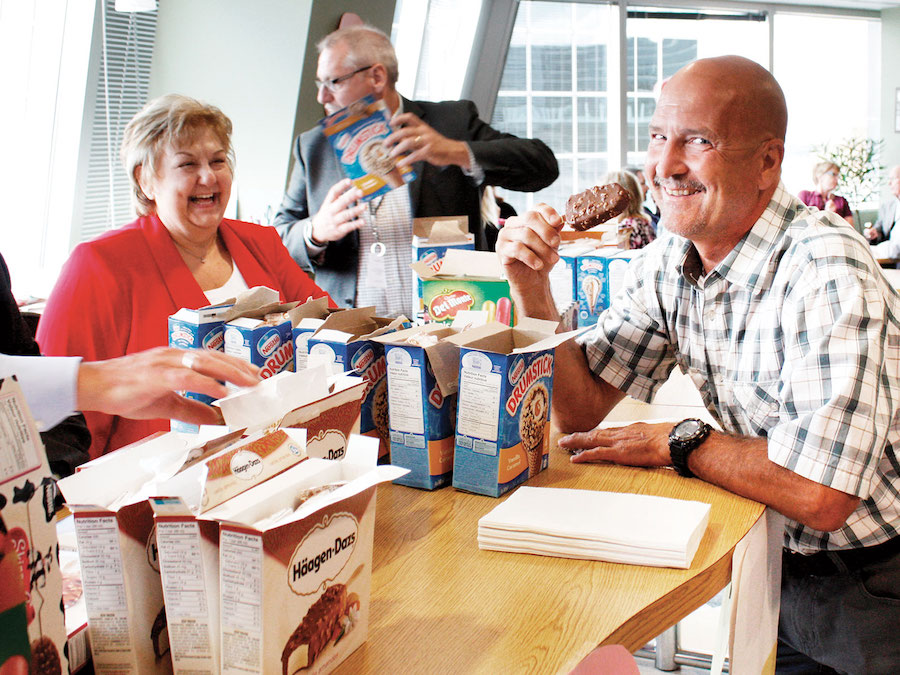 Eligibility Requirements
Any employer with its head office or principal place of business in Saskatchewan may apply for this competition. Employers of any size may apply, whether private or public sector.
2019 Competition
Applications for our 2019 competition will be available early in 2018. Our 2019 winners will be announced in a special magazine published in the Leader-Post and StarPhoenix early in 2019. Join our mailing list to stay up to date and receive an application for next year's competition:
Editorial Conference
To learn more about the competition, we invite you to join us at the Top Employer Summit, our annual editorial conference on the Canada's Top 100 Employers project. This event lets you discover the latest best practices from winners, meet competition organizers and editors, and hear inspiring stories from world-class speakers – all presented in a commercial-free format. The conference is Canada's largest annual event for senior-level HR professionals.
Introduction
What does it take to become one of Saskatchewan's Top Employers?
There's that wonderful mix encompassing diversity, generous benefits and support for personal growth that create a superb place for people to work. What's often overlooked is a sense of play. This is serious stuff for the best employers. If you want to know more about a company's culture, take a look at how they get together. Social events are a huge part of "who we are" for any organization. An active social calendar has the power to turn a company into a community.
Play is something Saskatchewan's Top Employers do very well throughout the year – not just by holding a party during the holiday season (although most do that too). For example, Saskatoon companies ClearTech Industries Inc. and Vibe HCM recognize that a variety of activities build camaraderie and team spirit, so they provide plenty of opportunities for staff to get to know one another informally. ClearTech Industries' popular events include a family barbecue and golf tournament organized by their employee social committee while Vibe HCM features evening dinners, go-karting and movie matinees, even hosting a recent retreat in Banff for employees and their significant others.
Flaman Sales Ltd. is another Saskatchewan Top Employer that knows how to give a great party, with Friday barbecues in summer, popcorn days and an annual chartable fundraising gala. Sports-minded staff can also have fun competing on employee dodgeball, hockey and slowpitch teams. Kurt Flaman, the company's social committee guru as well as Saskatoon store operations manager, says the more opportunities they give to have co-workers socializing outside of work, the stronger the team.
"Staff can work better as a team when they're able to socially share experiences together with their families and get to know each other on a level that's beyond just tasking at work," Flaman says. "It also gives people an opportunity to experience events they might not have gone to otherwise, but once there's a bunch of co-workers going, they'll try new things."
With an annual budget $200 per person granted by their executive team, Flaman says the social committee's goal is to have one event a month. There's a leader from each division – from grain cleaning to trailers to marketing to the egg division – who helps out with the committee so that it represents the whole company and not just one segment of it. Flaman says he's seen great things come out of doing these events on a monthly basis in terms of the comfort level people now have with each other and the increase in team spirit.
"Everyone's favourite event was when we chartered a bus and took our whole staff to a Saskatchewan Roughrider game," says Flaman. "That might have been the best but also the most costly. However, we've done a lot of fun events that didn't cost much. We've gone to a Saskatoon Blades game, had a pig roast and even went to the horse races one day. It can be as simple as just getting together for pumpkin carving, which we did this past Halloween."
Shalayna Reetz, a call centre representative at Innovation Credit Union in Swift Current and the chairperson for their iSocial Club, agrees it's important for employees to get to know each other outside of the work environment. She's found that it's helped her to better understand her co-workers as well as created a more relaxed working environment.
"It's 100 per cent easier to work with people when you get to know them a bit," Reetz says. "You learn more about their capabilities and who you can call to help you find the answer when you have a difficult question. It's much easier to pick up the phone or send an email after you've met the person face to face."
Reetz says the response to their social activities program has been terrific, with 90 per cent of all departments participating. In addition to the company's Christmas parties, one for the north region and one for the south, each department or branch is given a budget so they can decide among themselves what they'd like to do as a group.
"One department did an amazing race event with different tasks that they needed to complete as a group," says Reetz. "Others did a paint night or dinner and a movie. My group went out for supper and to see a comedian here in town. There are a lot of different ways the departments can utilize the funds.
Socializing together goes back to our collaborative and cooperative values here. If we can use that day to day, it makes us better as a whole when we're serving our members and continuing our business. It speaks to our company culture."
— Diane Jermyn
This story appeared in the magazine announcing Saskatchewan's Top Employers (2018), published January 24, 2018, in the Regina Leader-Post and Saskatoon StarPhoenix.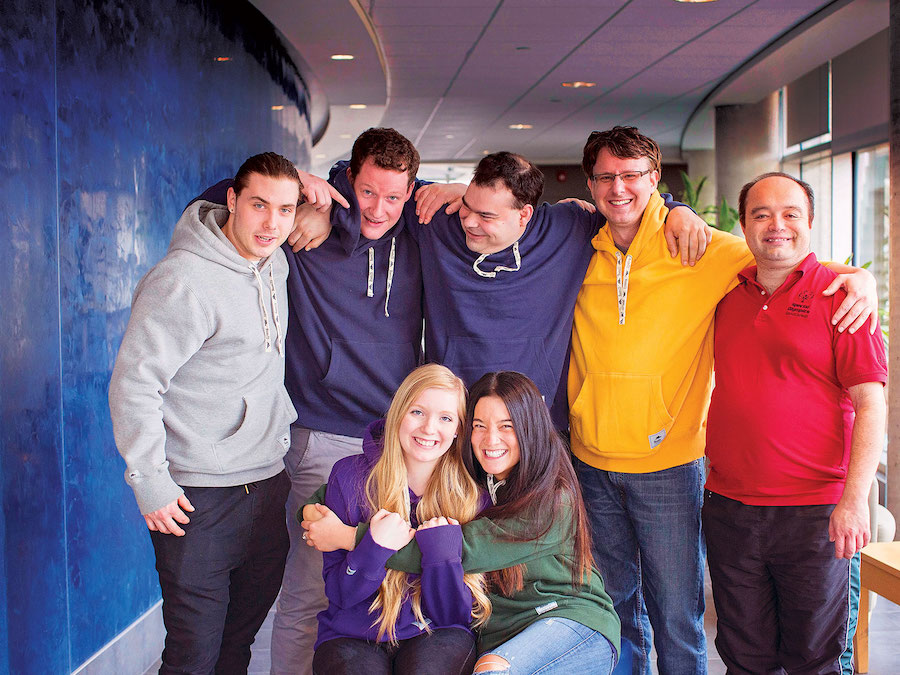 2018 Winners
Here are the 2018 winners of the Saskatchewan's Top Employers competition. Click an employer name to read our editors' full Reasons for Selection:
Find jobs from Saskatchewan's Top Employers