About the Competition
Background
First published in 2006, Saskatchewan's Top Employers is an annual competition organized by the editors of Canada's Top 100 Employers.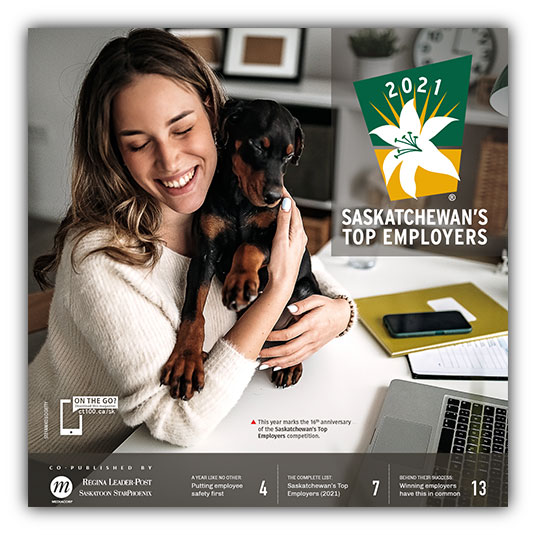 This special designation recognizes the Saskatchewan employers that lead their industries in offering exceptional places to work. This year's winners were announced on February 4, 2021, in a special magazine featured in the Regina Leader-Post and Saskatoon StarPhoenix. Read the press release issued the same day for more background on this year's competition.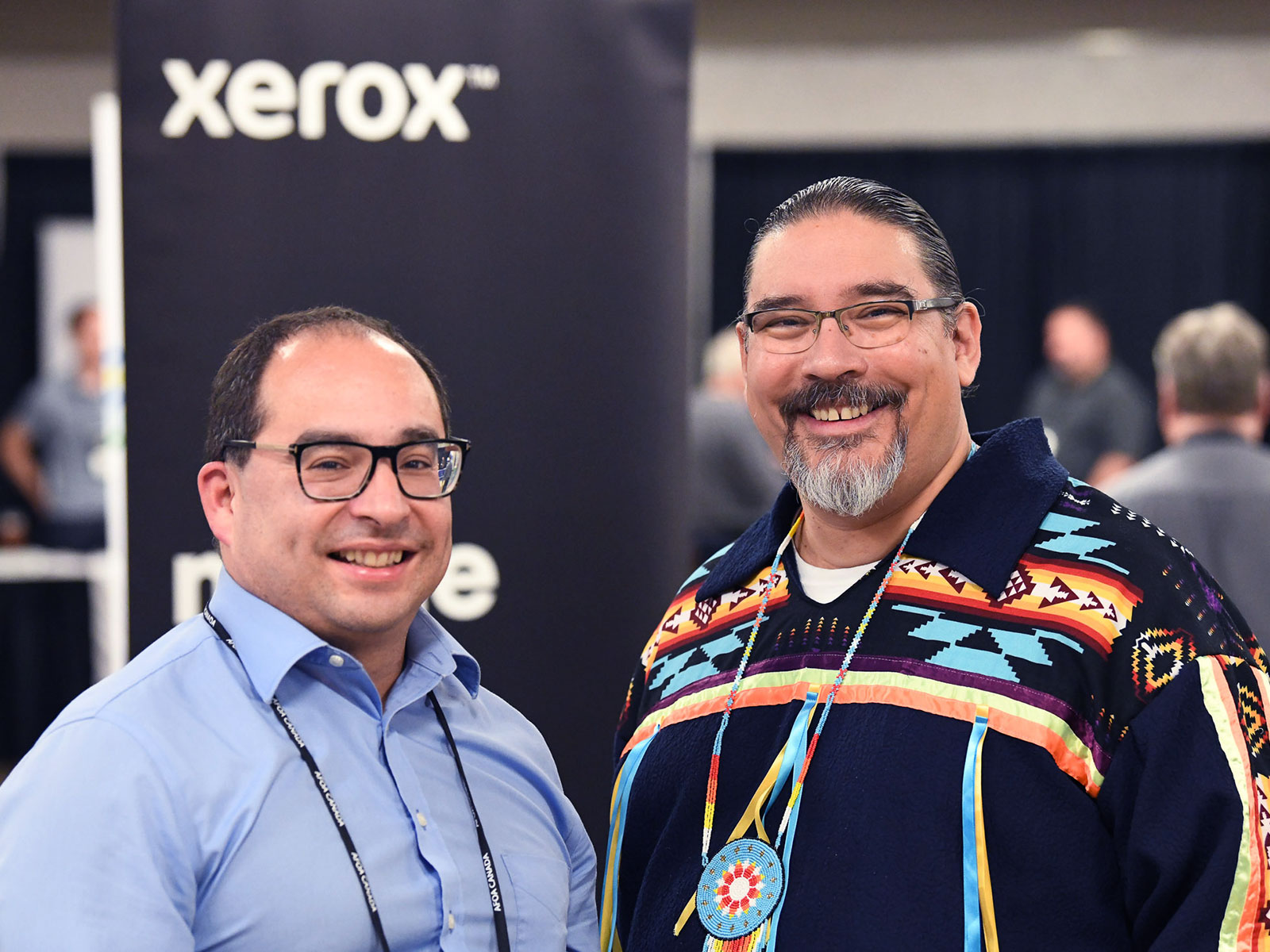 Selection Process
Employers are evaluated by the editors of Canada's Top 100 Employers using the same eight criteria as the national competition: (1) Physical Workplace; (2) Work Atmosphere & Social; (3) Health, Financial & Family Benefits; (4) Vacation & Time Off; (5) Employee Communications; (6) Performance Management; (7) Training & Skills Development; and (8) Community Involvement. Employers are compared to other organizations in their field to determine which offers the most progressive and forward-thinking programs.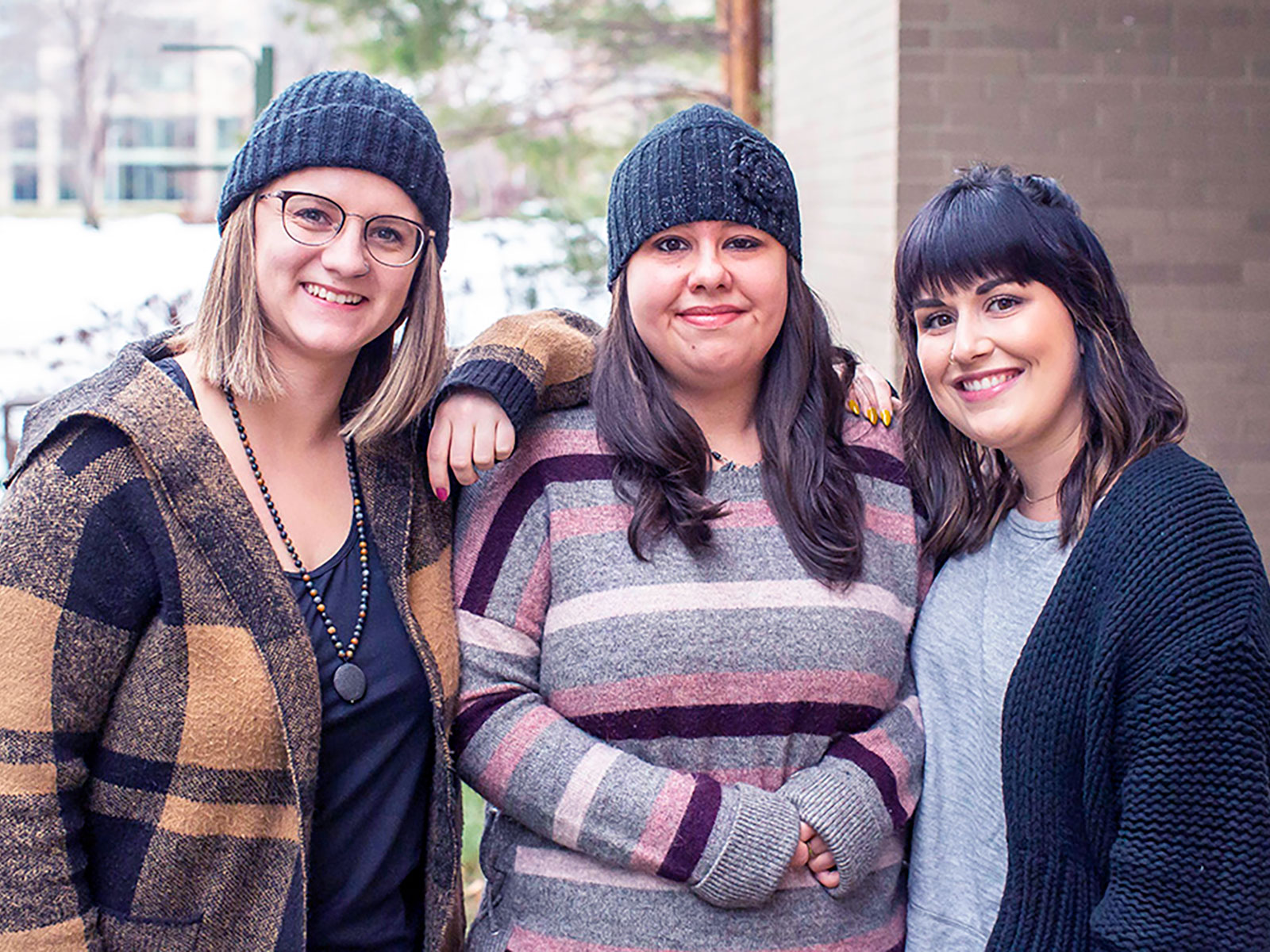 Media Partners
Our media partners on the Saskatchewan's Top Employers project are the two largest newspapers in Saskatchewan: the Regina Leader-Post and the Saskatoon StarPhoenix. Each year, the winners of the competition are announced in a special magazine published in both newspapers.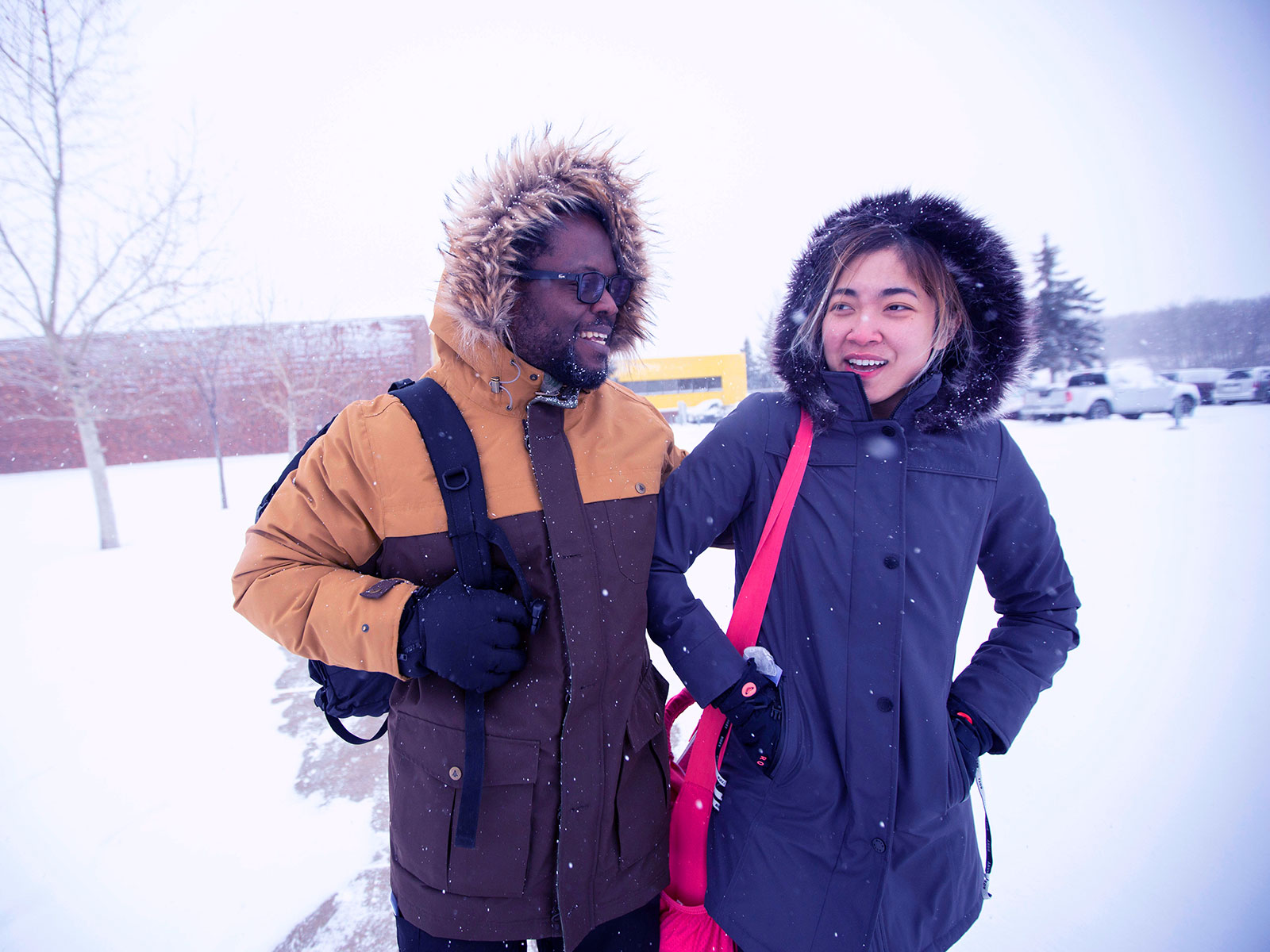 Eligibility Requirements
Any employer with its head office or principal place of business in Saskatchewan may apply for this competition. Employers of any size may apply, whether private or public sector.
2022 Competition
Applications for our 2022 competition will be available early in 2021. Our 2022 winners will be announced in a special magazine featured in the Leader-Post and StarPhoenix early in 2022. Join our mailing list to stay up to date and receive an application for next year's competition.
Top Employers put employee safety and concerns first
What makes a great place to work has taken on a whole new meaning in the past year.
It's more than good pay, great benefits and an inclusive, vibrant workplace culture. These days, with a novel coronavirus affecting everything we do, the top workplace priority is keeping employees safe
Many of Saskatchewan's top workplaces continued to excel despite COVID-19, with some honoured in the 2021 Saskatchewan's Top Employers competition.
Businesses that enter the competition, managed by Mediacorp Canada Inc., are evaluated according to eight categories: physical workplace; work atmosphere and social; health, financial and family benefits; vacation and time off; employee communications; performance management; training and skills development; and community involvement.
The pandemic added a new twist that affected all aspects of work life, says Richard Yerema, managing editor of Mediacorp's Canada's Top 100 Employers and regional competitions across the country.
"The pandemic is obviously a universal story," he says, noting that comprehensive wellness and support programs proved invaluable for workers often under tremendous pressure and feeling heightened anxiety about their own health and the well-being of their loved ones.
Among the top workplaces in the province this year is Saskatchewan Polytechnic, a post-secondary institution with campuses in Saskatoon, Regina, Prince Albert and Moose Jaw. Its management quickly sought to establish strong lines of communication with staff and faculty as many employees worked from home starting in mid-March.
"Wherever possible, we transitioned work that could be done at home to that environment to reduce the risk of transmission of disease," says Dr. Larry Rosia, chief executive officer and president of Saskatchewan Polytechnic.
Recognizing the stresses created by COVID-19, the employer checked in on workers regularly while conveying how the organization planned to continue to educate its students.
" 'Uncertainty' was a key word in the early days, and it was to a point where it was quite excruciating for people not knowing what was going to happen next, so transparent communication was critical," Rosia says. "We wanted to assure our community the safety, health and security of our students and our employees were our top priority."
That also involved ensuring workers knew about existing health and wellness benefits as well as new initiatives launched to help deal with the pandemic's impact, particularly with respect to mental health.
"Our internal portal is a key place for employees to go for mental health resources," he says. "This online hub has only grown since the start of COVID."
At Creative Options Regina, another Top Employer this year, worker safety factored into every decision.
"One of the initial things we did right off the hop was ensuring we had all the necessary personal protective equipment to keep our employees safe," says Michael Lavis, chief executive officer of the organization that provides home care and related services for individuals with mental health and intellectual disabilities.
"Beyond the personal protective equipment, it was also about understanding what our employees needed to feel safe."
The answer to that question, he adds, was different for each person. In some cases, employees were allowed to take a leave of absence.
"One thing that has been critical from the start is making sure our employees understood that no one would be losing their job, and no one would be laid off," Lavis says.
The same message was made clear at First Nations Bank of Canada, based in Saskatoon. Efforts were made to have as many employees work from home as possible, though some staff are front-line workers providing essential financial services to remote communities.
"But if branch employees had to stay home because they were concerned they may have been exposed to COVID, or they needed to take care of their kids, we kept paying them," says Cheryl Foster, chief financial officer at First Nations Bank.
"We wanted to make sure we provided support for people and enabled them to continue working for us, while feeling good about their job situation."
In a nutshell, workers feeling safe on the job defined how the province's Top Employers measured success during the pandemic.
— Joel Schlesinger
From the official announcement magazine for Saskatchewan's Top Employers (2021), published on February 4, 2021 and featured in the Regina Leader-Post and Saskatoon StarPhoenix.
2021 Winners
Here are the 2021 winners of the Saskatchewan's Top Employers competition. Click an employer name to read our editors' full Reasons for Selection: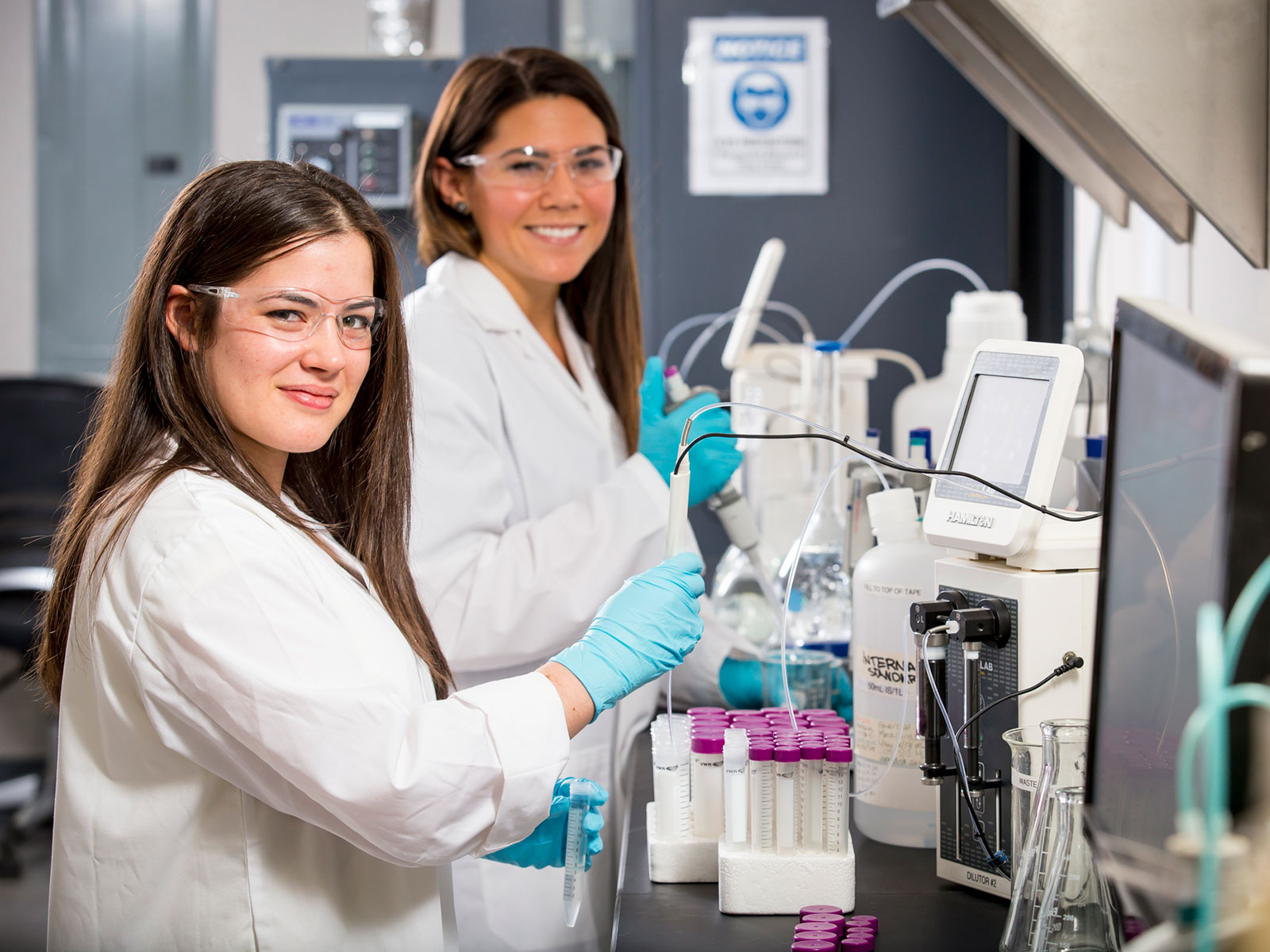 Dedicated employees propel leading Saskatchewan employers
Support workers at Creative Options Regina don't see themselves as punching the clock, earning a wage or, to quote a classic rock tune, working for the weekend.
"It's that whole sense of making a difference," says Michael Lavis, chief executive officer of the non-profit organization that provides a variety of at-home social services for individuals with mental health and/or intellectual disabilities.
"We're typically working with a group of people who don't necessarily fit into traditional models of care," Lavis says, adding that clients face challenges involving health care, mental health, social services and justice.
That means crafting care for each individual client.
"With us, it's about meeting the person where they're at," he says.
Workers at the organization take that duty to heart, continuing to serve clients even in less-than-ideal conditions -- such as a pandemic.
The importance of their work is one reason why Creative Options is among Saskatchewan's Top Employers in 2021.
The Top Employers program, managed by Mediacorp Canada Inc., recognizes workplaces not only for offering excellent compensation, exceptional workplace culture and nifty perks. It also selects organizations that are exceptionally good at engaging their employees.
And no workers are more engaged than those who believe their role is to make the world a better place.
Employees at First Nations Bank of Canada -- another Top Employer in Saskatchewan -- also feel that sense of doing good through their efforts at the financial institution that serves Indigenous people, businesses and their communities.
"In some places, we are the only bank around," says Leigh Solomon, vice-president of retail banking at the bank. "And so many employees have taken great pride in still being open to serve these communities during the pandemic."
Their roles have included providing in-person banking to a handful of clients who lack internet and even phone connections. At other times, they have walked customers through the process of using online banking services so they don't have to visit a branch.
Kevin Michael, vice-president of commercial banking, says First Nations Bank of Canada employees recognize their role isn't just providing financial services. It's about helping Indigenous communities build their economies and generate wealth.
"What we do really benefits people's lives in northern communities," he says, adding many employees are from northern Saskatchewan.
A similar sense of purpose is shared among Creative Options Regina employees, which is a good thing because demand for services has expanded during COVID-19, Lavis notes.
The fact the organization has been able to meet this demand is "testament" to the efforts of its staff.
"We attract good people because of what we do," Lavis says. "Still, even I'm just really amazed how everyone stepped up in this difficult time."
As an employer, Creative Options Regina has looked to help its staff be at its best by creating a workplace that meets their needs while addressing any concerns. That has built a united organization.
"When you have that sense of common purpose -- you feel like you're part of something bigger than yourself and you're making a difference -- the job doesn't feel much like work anymore."
— Joel Schlesinger
From the official announcement magazine for Saskatchewan's Top Employers (2020), published on February 4, 2021 and featured in the Regina Leader-Post and Saskatoon StarPhoenix.
Find jobs from Saskatchewan's Top Employers