About the Competition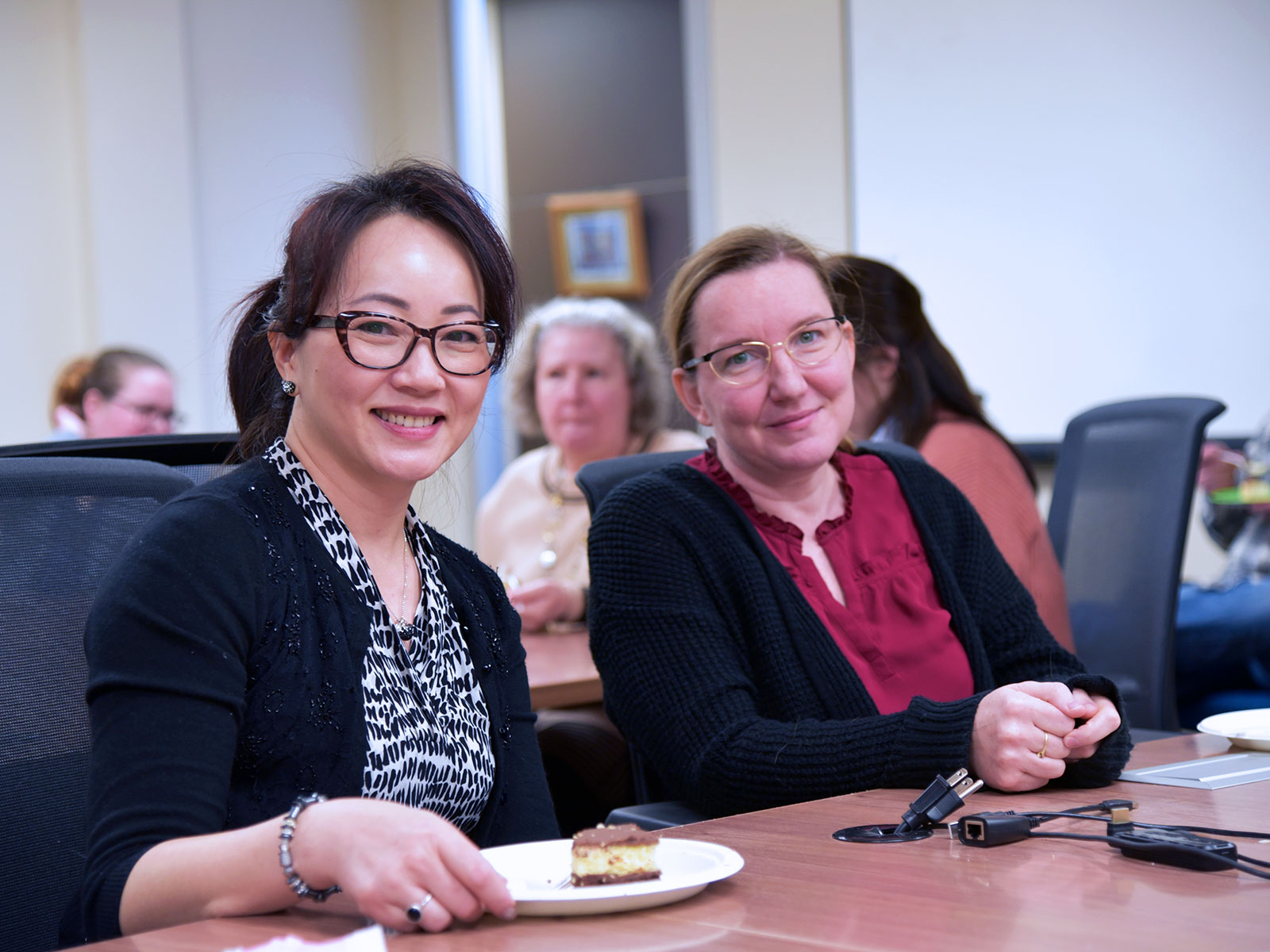 Background
First published in 2006, Saskatchewan's Top Employers is an annual competition organized by the editors of Canada's Top 100 Employers.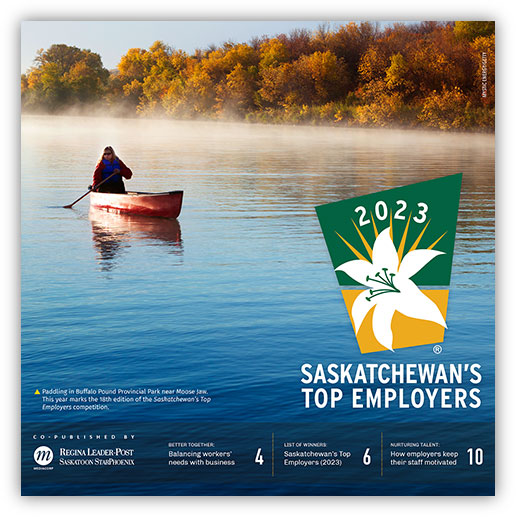 This special designation recognizes the Saskatchewan employers that lead their industries in offering exceptional places to work. This year's winners were announced on March 14, 2023, in a special magazine featured in the Regina Leader-Post and Saskatoon StarPhoenix. Read the press release issued the same day for more background on this year's competition.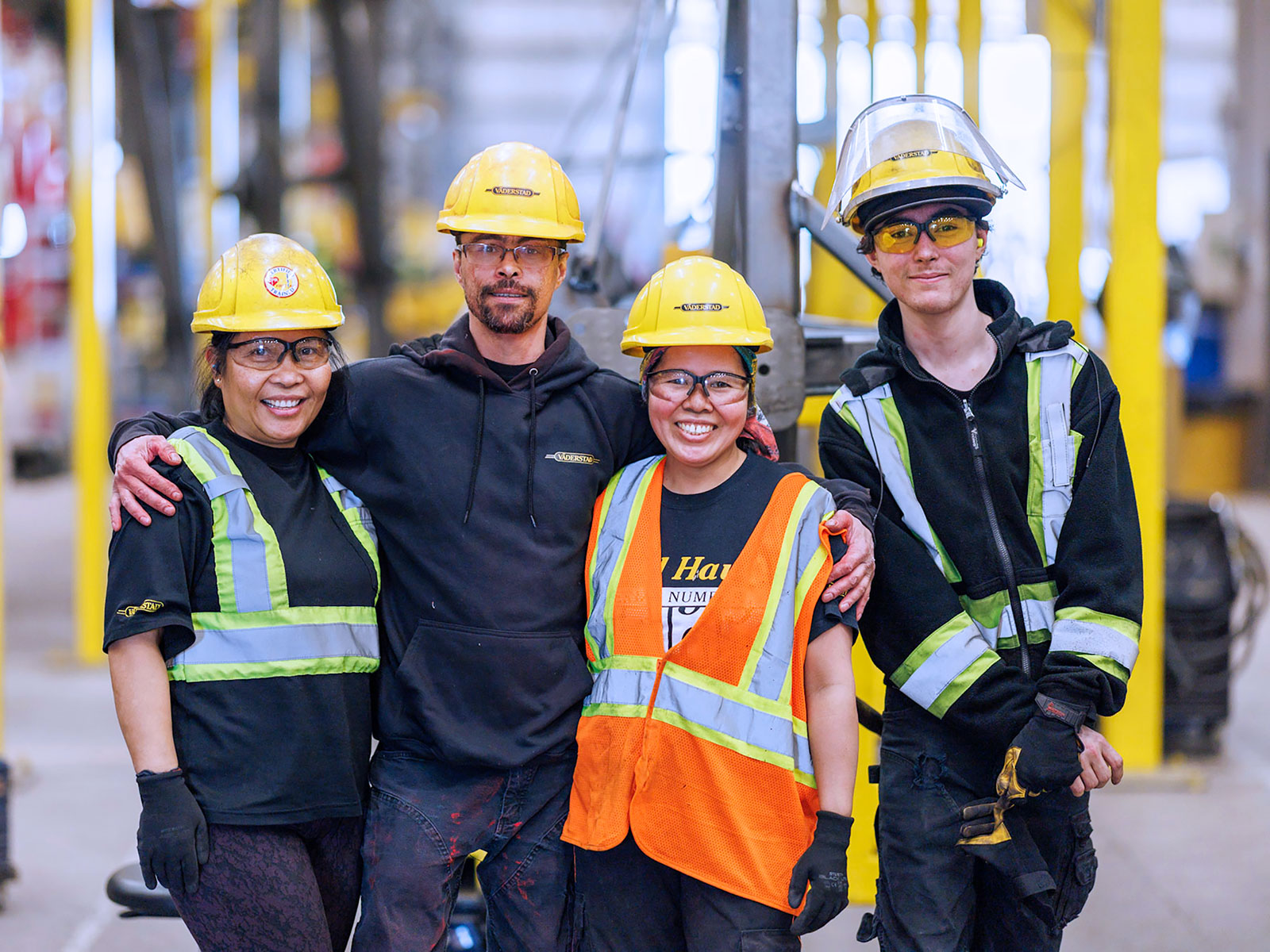 Selection Process
Employers are evaluated by the editors of Canada's Top 100 Employers using the same eight criteria as the national competition: (1) Workplace; (2) Work Atmosphere & Social; (3) Health, Financial & Family Benefits; (4) Vacation & Time Off; (5) Employee Communications; (6) Performance Management; (7) Training & Skills Development; and (8) Community Involvement. Employers are compared to other organizations in their field to determine which offers the most progressive and forward-thinking programs.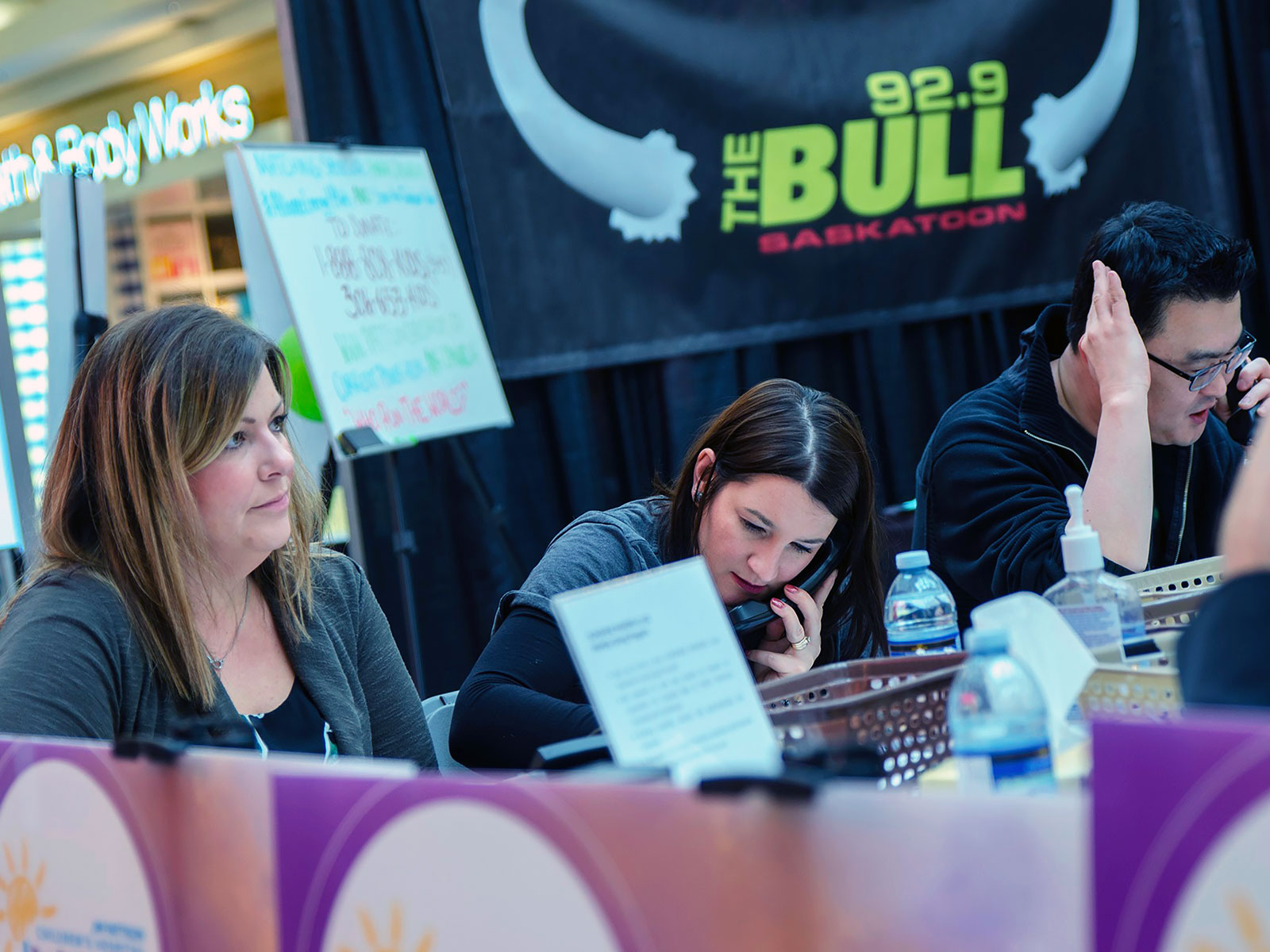 Media Partners
Our media partners on the Saskatchewan's Top Employers project are the two largest newspapers in Saskatchewan: the Regina Leader-Post and the Saskatoon StarPhoenix. Each year, the winners of the competition are announced in a special magazine published in both newspapers.
Eligibility Requirements
Any employer with its head office or principal place of business in Saskatchewan may apply for this competition. Employers of any size may apply, whether private or public sector.
2024 Competition
Applications for our 2024 competition will be available early in 2023. Our 2024 winners will be announced in a special magazine featured in the Leader-Post and StarPhoenix early in 2024. Join our mailing list to stay up to date and receive an application for next year's competition.
Aligning values with business
Saskatchewan's Top Employers balance workers' needs with corporate objectives
Saskatchewan's economy is white hot in 2023, with the province having led the country in economic strength last year with a 7.9 per cent GDP growth, and driven mainly by the energy sector and commodities.
But even though Saskatchewan has a solid talent pool, the sheer scale of new jobs and opportunities means that employers must work extra hard to attract the best and brightest; this year's winners of Saskatchewan's Top Employers competition provide insight into how they are coping.
The Saskatchewan competition is organized by the editors of the national Canada's Top 100 Employers competition, which annually recognizes the employers in Saskatchewan that lead the way in recruitment and retention.
As with the national competition, the editors of Saskatchewan's Top Employers annually release their picks for the best employers. The winners are chosen based on the same criteria as the national competition, including compensation and benefits, work and social atmosphere, the quality of the physical workplace, training and upward mobility.
Kristina Leung, managing editor at Canada's Top 100 Employers, points out that the post-pandemic jobs market is characterized by "revolutionary speeds of change" and that unprecedented demand, the ongoing labour shortages and other factors "mean that much more skill is required in managing the workforce."
Better together
For a company that produces and distributes over 27 million tonnes of potash, nitrogen and phosphate products to customers worldwide, it is important for recruiters at Nutrien Ltd. to find dedicated and hardworking people.
Christina Blenkin, Nutrien's senior advisor, employee experience, says, "Our talent strategy is to inspire alignment to a core belief that we operate as one team and are better together across our integrated value chain. We have aligned our talent programs to focus on attracting, developing and rewarding diverse talent that puts enterprise-thinking, the company and connection ahead of individual needs."
She adds, "We align our talent sourcing strategy with our business strategy, which allows us to recruit people who meet our business needs."
Blenkin concedes that the needs of potential new workers have changed drastically over the years. "By the time we have a conversation with a candidate regarding our job postings, you can expect they have already spoken to several other companies and might already have an offer in hand," she says. "What was once an environment surrounding solely compensation has evolved into candidates looking for more work schedule flexibility, increased time off and higher compensation packages."
Listen up
An example of a company in a newer industry helping to drive Saskatchewan's economy is Andgo Systems, an intelligent automation specialist. Andgo's people and culture manager, Sarah Press, says a "service-first" mentality towards staff is at the core of her company's success in recruitment and retainment, whereby "we listen empathetically and add value to every interaction."
With this as a foundation, Andgo employees are given the tools they need to develop and succeed. The company's penchant for listening has also enabled it to tailor its benefits. "We revamped our benefits plan in 2022 to provide a more robust healthcare offering and rolled out a company-wide health spending account to help our team access additional resources and supports," Press says.
Aware that a healthy work-life balance is crucial to new talent, Andgo now also "provides unlimited sick leave so employees can step away from work and recover when they're unwell," Press says. "We've also topped up both maternity and parental leave benefits to ensure our team is able to spend time with their families, and we're continuing our hybrid approach to work."
Meaningful work goes beyond job descriptions
Looking ahead, Press believes that the new workforce will increasingly want to work in environments that reflect their values and hear first-hand from employees about the company: "That's why highlighting social events, team-building activities and employee testimonials on the company career page and social media channels will become more important than ever."
Leung says that while flexibility is a must for any type of employer, it should be part of a greater package of benefits: "Companies realize that a wide variety of strategies are necessary to attract and retain the best talent."
As the work world continues to recover, the ingredients that have always enabled employers to stand out from the crowd are more important than ever. Good wages are one thing, but initiatives that make jobs meaningful and workplaces desirable are what really drive recruitment – and inspire loyalty.
— Robin Brunet
From the official announcement magazine for Saskatchewan's Top Employers (2023), published on March 14, 2023, and featured in the Regina Leader-Post and Saskatoon StarPhoenix. All rights reserved.
2023 Winners
Here are the 2023 winners of the Saskatchewan's Top Employers competition. Click an employer name to read our editors' full Reasons for Selection: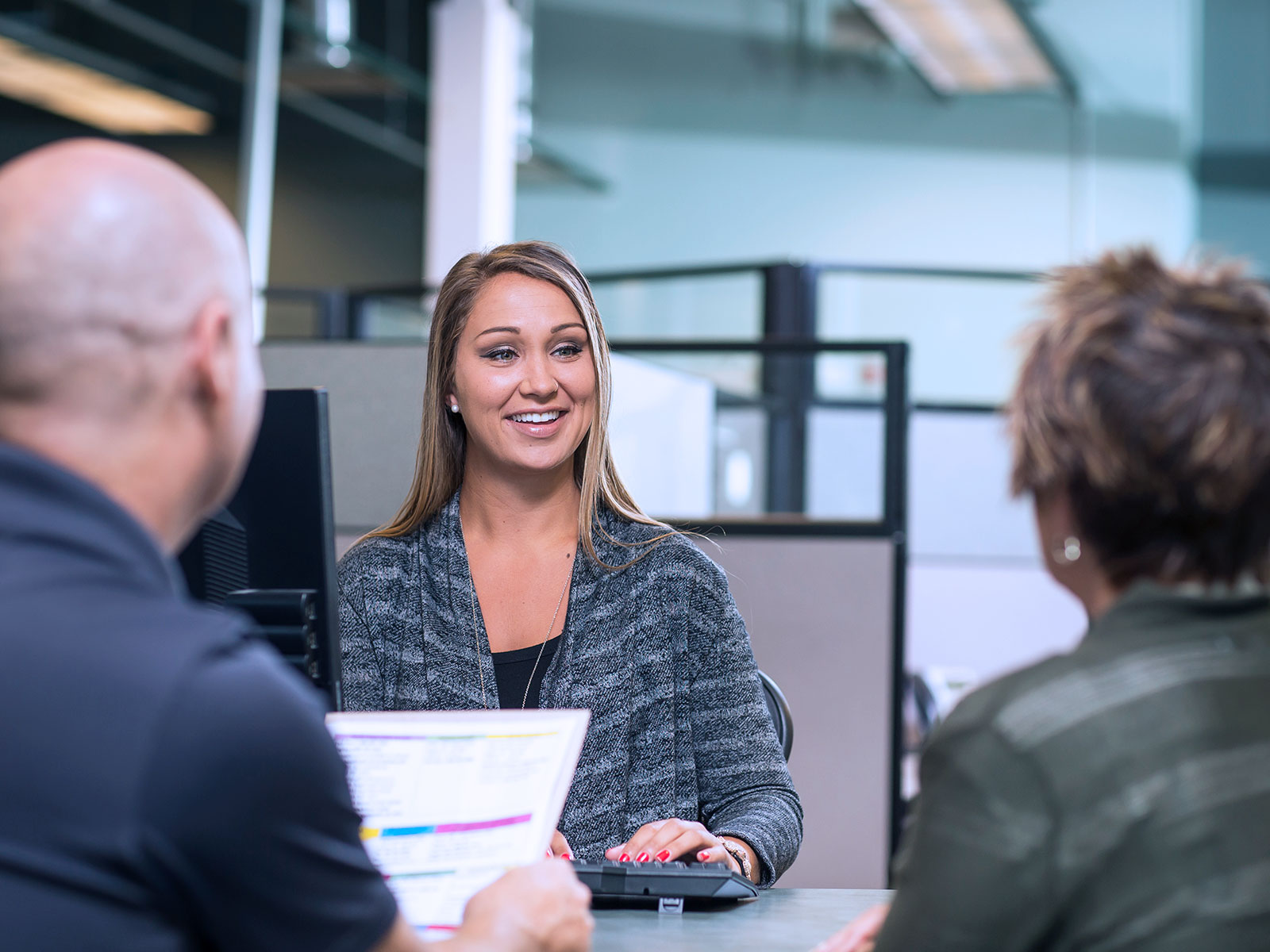 Supporting Saskatchewan's robust economy requires robust recruitment strategies
Employers in the 'Land of the Living Skies' are experts in nurturing new talent
The efforts are paying off, according to a recently released TD Provincial Economic Forecast, which portrayed Saskatchewan's economy as "well positioned to hold up better than most others" in 2023.
If Saskatchewan's Top Employers competition is anything to go by, the province's wide array of employers also demonstrate a knack for surmounting the familiar challenges of recruitment and retention, and the competition offers examples of how employers in the Land of the Living Skies attract and retain new blood.
Richard Yerema, executive editor at Mediacorp Canada Inc., which manages the competition, says, "Saskatchewan has worked hard to make its economy robust, and that same determination is evident in its success in the labour market."
The wide range of recruitment and retention strategies deployed by Saskatchewan companies share the common value of addressing employee welfare. Erin Close, manager of human resources at Synergy Credit Union, explains, "Employees are making decisions based on re-alignment of priorities, and sometimes that means shifts in career aspirations or even retirement. So coaching, support and flexibility are enduringly effective."
Synergy "ensures a competitive employee value proposition," Close says. "We also recognize the importance of purpose. Our employees are encouraged and included in volunteer opportunities and community donations, and we invest heavily in the development of employees and offer a career, not just a job."
Unsurprisingly, the credit union in the new year will continue to "focus on safe, healthy, diverse and inclusive workplaces, relentlessly pursuing the dismantling of systemic barriers and forging relationships with equity-seeking groups," Close says.
One of Saskatchewan's most prominent employers, SaskTel, focuses on relationship building in recruitment and retention, including when it comes to the new blood it attracts through student summer employment and co-operative education programs.
"It's so important to provide opportunities for students, to not only apply and further develop their skills but to also provide an opportunity for them to 'test drive' us as a potential place to work," says Sharon Davis, SaskTel's director of human resources (staffing/OH&S/environment).
As for current employees, "We conduct interviews to gather information on what they value at SaskTel and their job and to discover what they believe can be improved," Davis says. "We use this information to ensure that we can look at ways to boost our employee's loyalty and productivity."
SaskTel augments these initiatives with an in-house learning and development team that provides "in-person and virtual training on topics such as cyber security, technical training and a Business Sales University," Davis says.
She adds that providing aid to employees is also vital: "The SaskTel Employees' Personal Problem Program provides access to free, voluntary and confidential counselling services; and Helping Our Own People supports employees going through extended illness or other health care by offsetting their financial burden."
Finally, SaskTel has put together an action plan to address future workforce needs; but Davis stresses that a key need will likely remain constant: "Yes, the pay cheque is a factor, but overall people are looking for a sense of satisfaction or sense of purpose in their job. They want to feel valued for the work they do and the contributions made to the company.
"Typically, if people find that higher level of engagement and sense of belonging, they become very loyal and productive."
— Robin Brunet
From the official announcement magazine for Saskatchewan's Top Employers (2023), published on March 14, 2023, and featured in the Regina Leader-Post and Saskatoon StarPhoenix. All rights reserved.
Find jobs from Saskatchewan's Top Employers