About the Competition
Background
First published in 2006, the National Capital Region's Top Employers is an annual competition organized by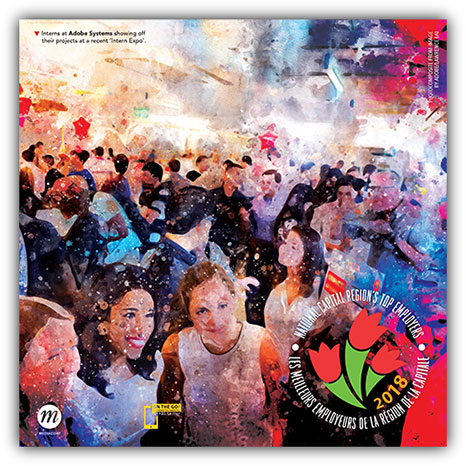 the editors of Canada's Top 100 Employers. This special designation recognizes the employers in the Ottawa-Gatineau metropolitan area that lead their industries in offering exceptional places to work. This year's winners were announced on January 31, 2018 in a special magazine published in the Ottawa Citizen. Read the press release issued the same day for more background on this year's winners: English | Français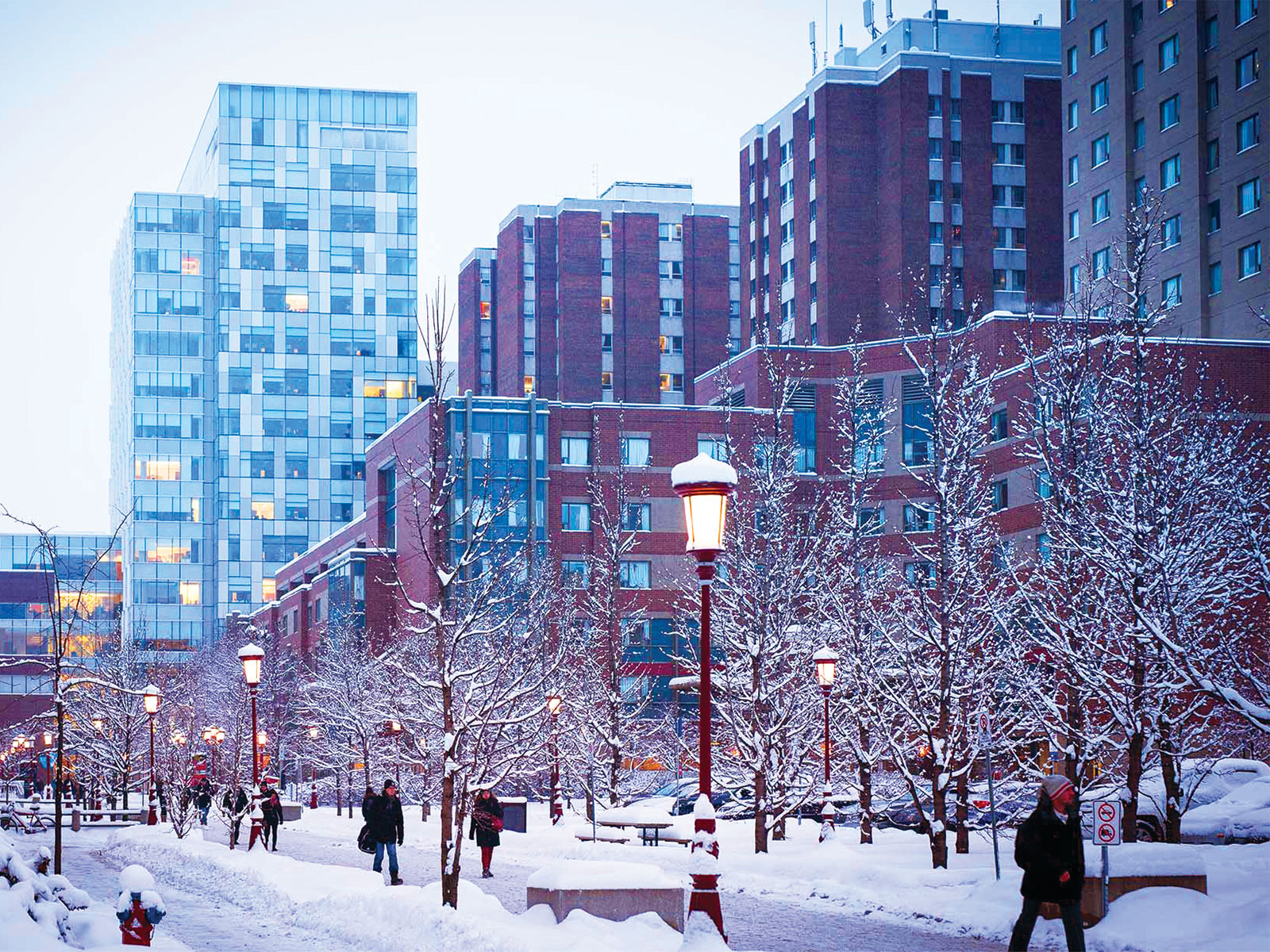 Selection Process
Employers are evaluated by the editors of Canada's Top 100 Employers using the same eight criteria as the national competition: (1) Physical Workplace; (2) Work Atmosphere & Social; (3) Health, Financial & Family Benefits; (4) Vacation & Time Off; (5) Employee Communications; (6) Performance Management; (7) Training & Skills Development; and (8) Community Involvement. Employers are compared to other organizations in their field to determine which offers the most progressive and forward-thinking programs.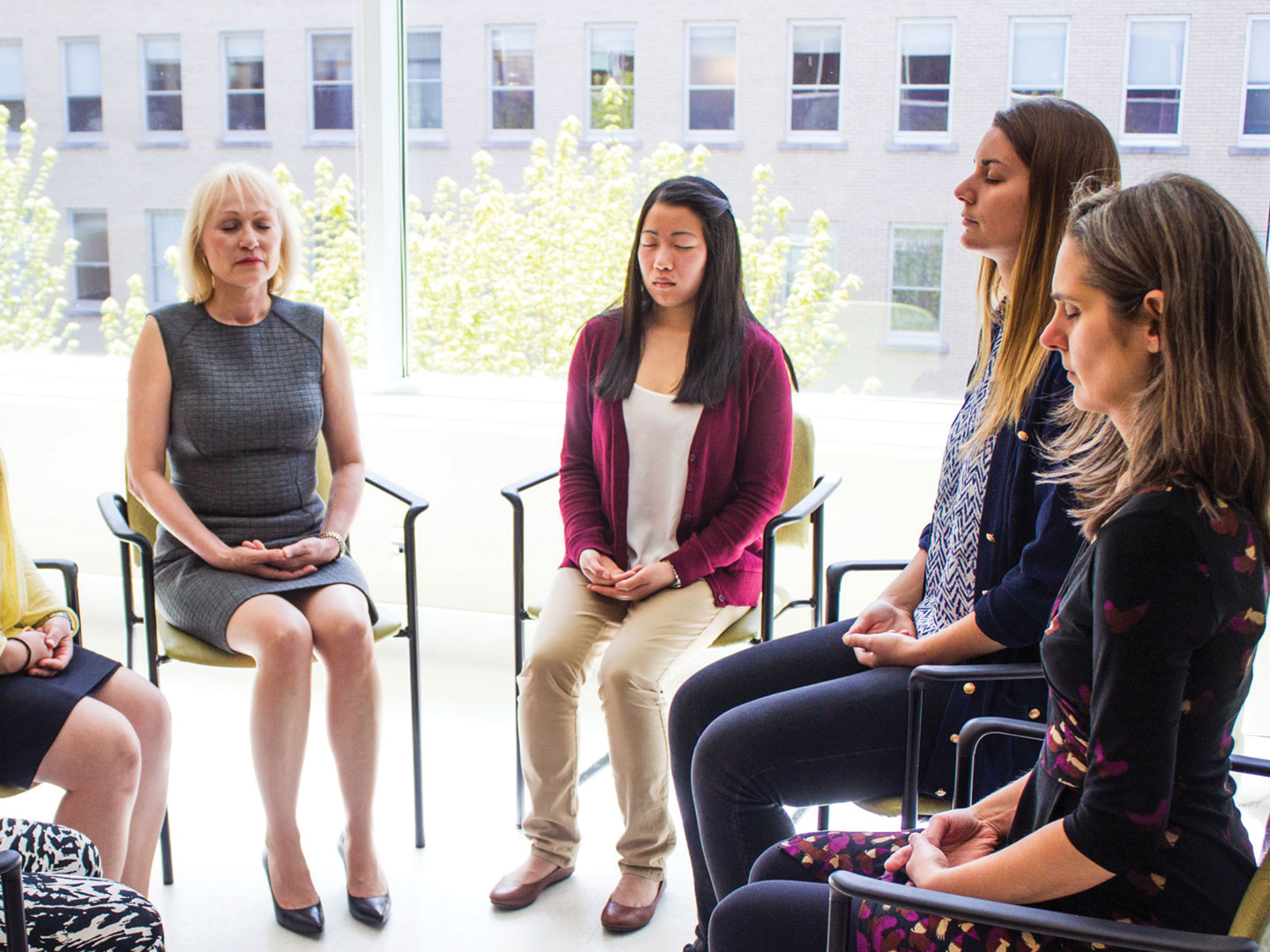 Media Partner
Our media partner on the National Capital Region's Top Employers project is the Ottawa Citizen, the largest newspaper in the Ottawa-Gatineau metropolitan area. Each year, a special magazine published in the Citizen announces the winners, including a summary of our editors' reasons for selecting each employer.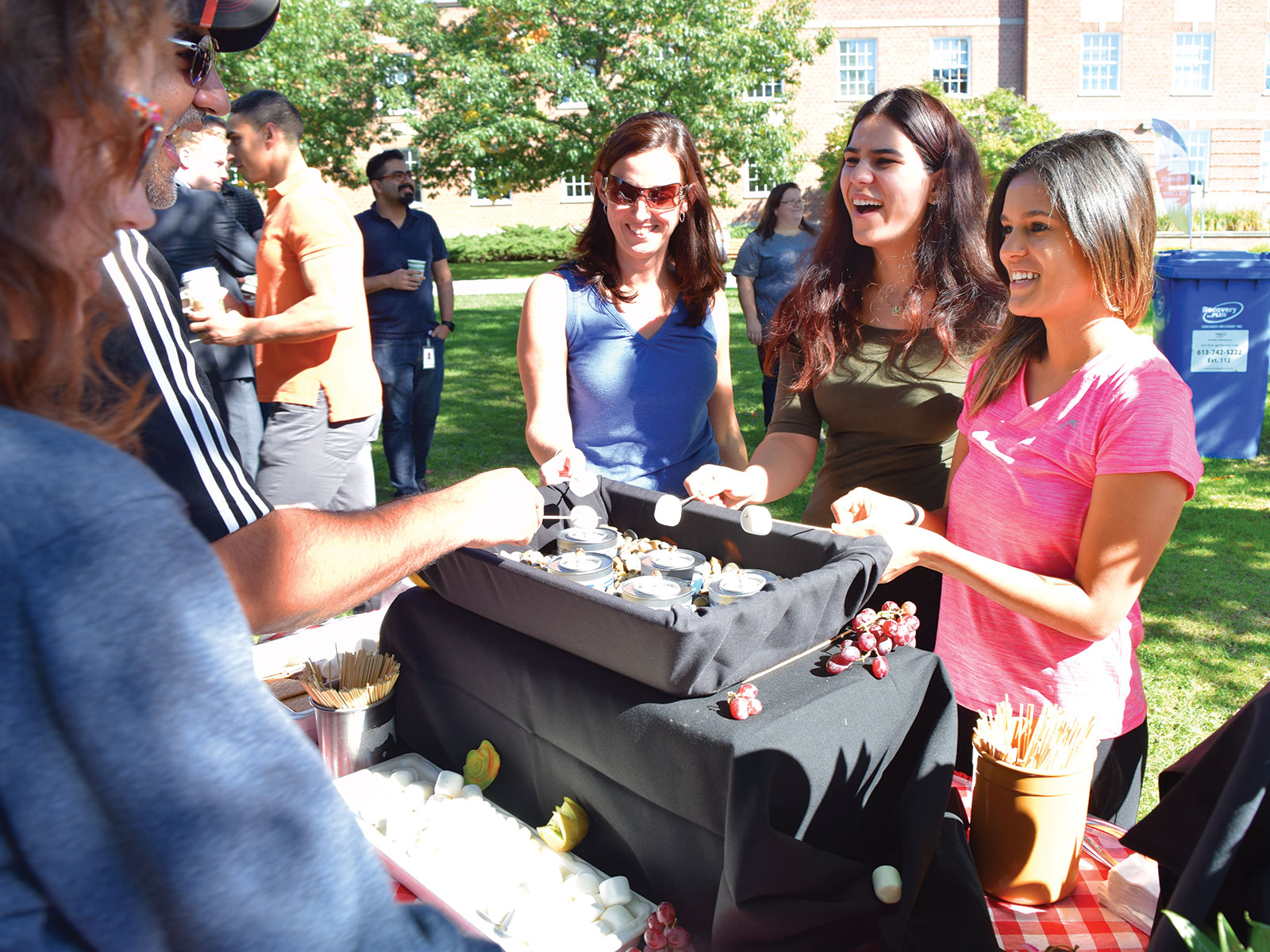 Eligibility Requirements
Any employer with its head office or principal place of business in National Capital Region may apply for this competition. Employers of any size may apply, whether private or public sector.
2019 Competition
Applications for our 2019 competition will be available early in 2018. Our 2019 winners will be announced in a special magazine published in the Ottawa Citizen early in 2019. Join our mailing list to stay up to date and receive an application for next year's competition:
Editorial Conference
To learn more about the competition, we invite you to join us at the Top Employer Summit, our annual editorial conference on the Canada's Top 100 Employers project. This event lets you discover the latest best practices from winners, meet competition organizers and editors, and hear inspiring stories from world-class speakers – all presented in a commercial-free format. The conference is Canada's largest annual event for senior-level HR professionals.
Introduction
Building a relationship with the community is a hallmark of this year's winners
Bridging the gap between business and community is something the National Capital Region's Top Employers do well. Whether it's inviting the next generation of talent into the workplace through paid internships, co-op placements and summer employment or providing networking opportunities for new professionals, these organizations reach out with purpose to build relationships in their communities.
Why does that matter? Because successful employers understand that stretching beyond the company's walls to do good enriches both sides.
When it comes to community involvement, Egg Farmers of Canada is an active leader. CEO Tim Lambert says that about 10 years ago, the organization became concerned about really giving back to society and doing the right thing. It was at a time when people were asking more about where their food came from and how far it had travelled. There was also an increasing awareness of the concerns on behalf of future generations about the environment and sustainability.
"We made a conscious decision to take all these notions and make them a core part of our business plan," says Lambert. "First, because the humble egg is such a phenomenal whole food and second, because anyone who works in the farming community has a rich history of being involved in the rural community and helping neighbours. It comes easy to our farmers to embrace environmental sustainability and community involvement as a key part of who we are. So the combination of product and people put us on this path."
In addition to co-op placements, Egg Farmers of Canada runs an informal internship program providing part-time employment for students and new grads to gain hands-on experience. As well, there's a young egg leaders program helping people get started in the egg industry.
"We talk to our young egg leaders on everything from how to meet with members of Parliament for lobbying on behalf of our industry to business planning and communication skills to board governance," says Lambert.
Egg Farmers of Canada has also established a network of research chairs at universities across Canada, in economics, public policy, animal welfare and environmental sustainability.
"We look at this holistically," says Lambert. "To continually improve how we manage resources -- water, air, land and the productivity of our birds -- from an environmental perspective, we need to invest in research. So then we get a pool of young people coming in who are knowledgeable of our industry. We've hired some of those talented people right out of the program."
Ottawa-based Pythian Group's community outreach includes the world at large. The company has been reaching out internationally to recruit and retain more women. . The IT services company also maintains the Pythia Index to benchmark its progress and calculate its gender diversity. Of 138 people the company hired last year, 31 were female (including co-ops).
"We have full-time people using technology to scan the world targeting top female talent in different geographies and time zones," says Anne Graham, VP of HR at Pythian Group. "We use a lot of social media to find individuals. We know that women in technology specifically want to go to an organization where there are other females. Women also want to reach out and speak to other females in the organization about what the potential job entails, so we make sure they have access to talk to anyone of us."
The company has also forged a partnership with Junior Achievement, hosting events for innovation, creativity and entrepreneurship as well as providing some mentors. Pythian Group CEO Paul Vallée, a JA graduate himself, was a recent speaker at a JA event.
"We have a lot of people who are passionate about STEM and females," says Julia Duffy, Talent Management Strategist for Pythian Group. "Our CEO always has our people out in the community, whether you're technical or not, being the champions of our organization and showcasing our work. We don't just go to the big events but the small local ones too."
As part of reaching out to the next generation of talent, The Royal offered over 300 student placements in 2017 covering a variety of roles, including registered nurse, recreation therapy, medical administration and personal support worker. Rosanna Lashley, Director, HR & Labour Relations, says they work with the schools to make the student experience rich with lots of extra learning. The feedback they get is that The Royal is one of the top and most popular placements for students.
"The staff has a wonderful attitude towards the students," says Lashley. "They're aware of training the next generation and really want the students to come back and be staff. It absolutely gives us an edge in recruiting because we see how these students are performing."
Stefan Trivunovic, Manager of Professional Practice Nursing Education, says one of the cornerstones of who they are at The Royal is having these young minds come in. It also gives the hospital an opportunity to influence the students' development as nurses.
"The Royal has a specialized environment so by having them here as students first, they get to experience what mental health is," Trivunovic explains. "Deep down, this is what makes a better nurse -- nurses who better understand the environment where they will eventually be working."
—Diane Jermyn
From the official announcement magazine for the National Capital Region's Top Employers (2018), published on January 31, 2018 in the Ottawa Citizen.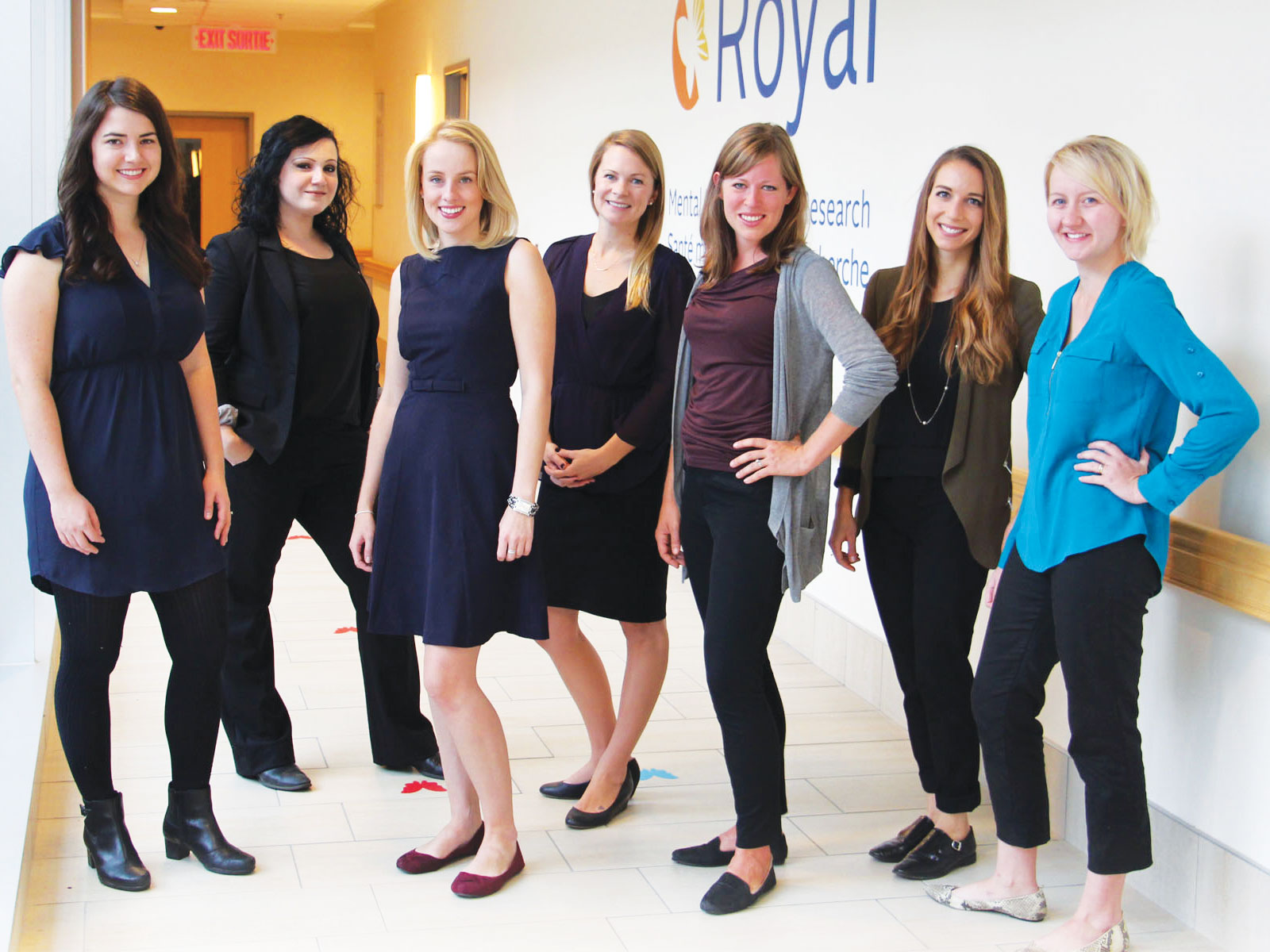 2018 Winners
Here are the 2018 winners of the National Capital Region's Top Employers competition. Click an employer name to read our editors' full Reasons for Selection:
Find jobs from National Capital Region's Top Employers