About the Competition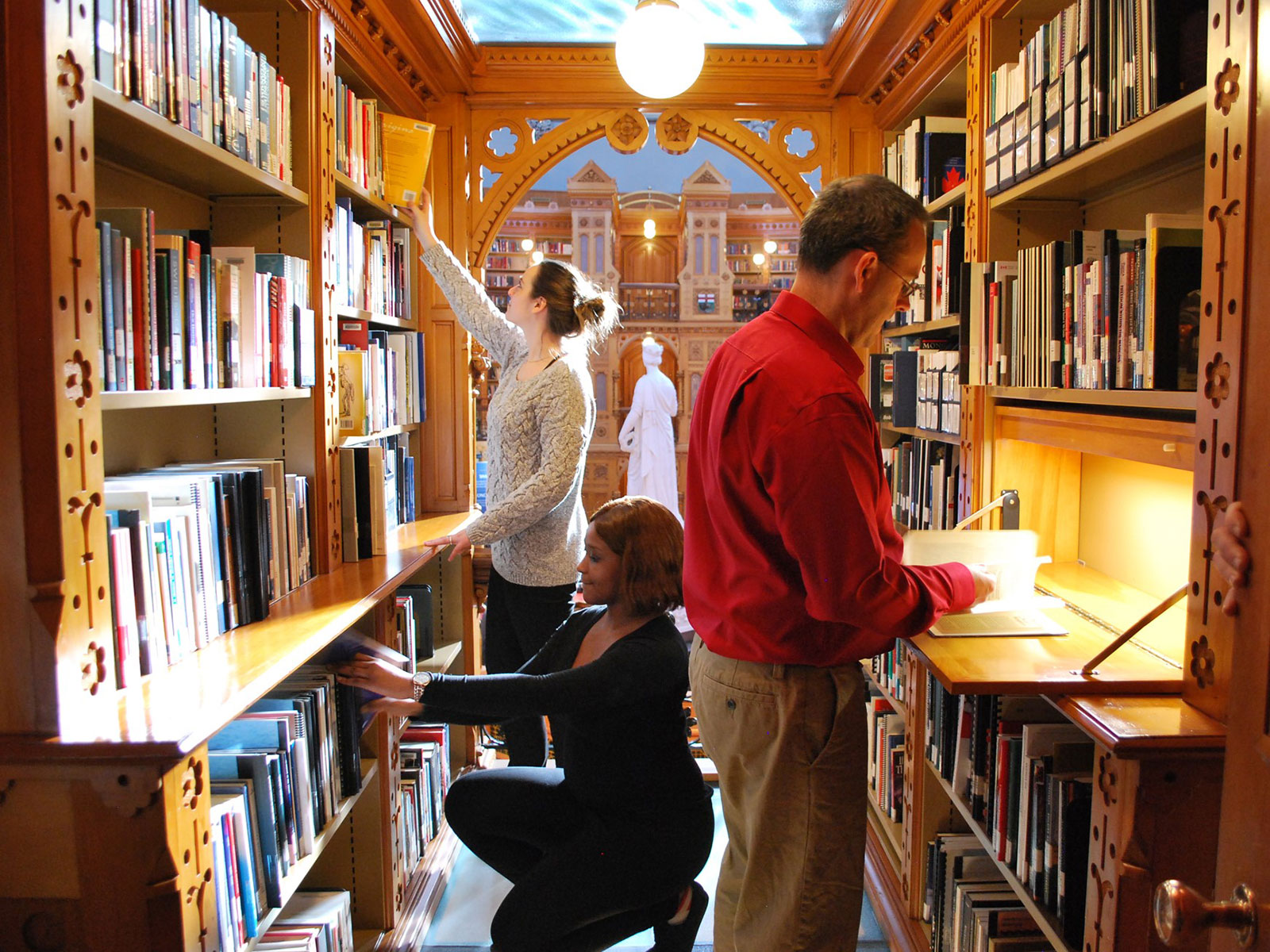 Background
First published in 2006, the National Capital Region's Top Employers is an annual competition organized by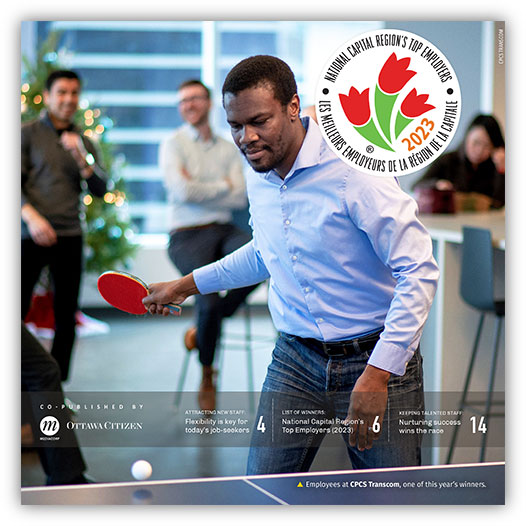 the editors of Canada's Top 100 Employers. This special designation recognizes the employers in the Ottawa-Gatineau metropolitan area that lead their industries in providing exceptional places to work. This year's winners were announced on February 7, 2023 in a special magazine co-published with the Ottawa Citizen. For more background on this year's competition, read the press release ( English | French) issued on the announcement date.
Selection Process
Employers are evaluated by the editors of Canada's Top 100 Employers using the same eight criteria as the national competition: (1) Workplace; (2) Work Atmosphere & Social; (3) Health, Financial & Family Benefits; (4) Vacation & Time Off; (5) Employee Communications; (6) Performance Management; (7) Training & Skills Development; and (8) Community Involvement. Employers are compared to other organizations in their field to determine which offers the most progressive and forward-thinking programs.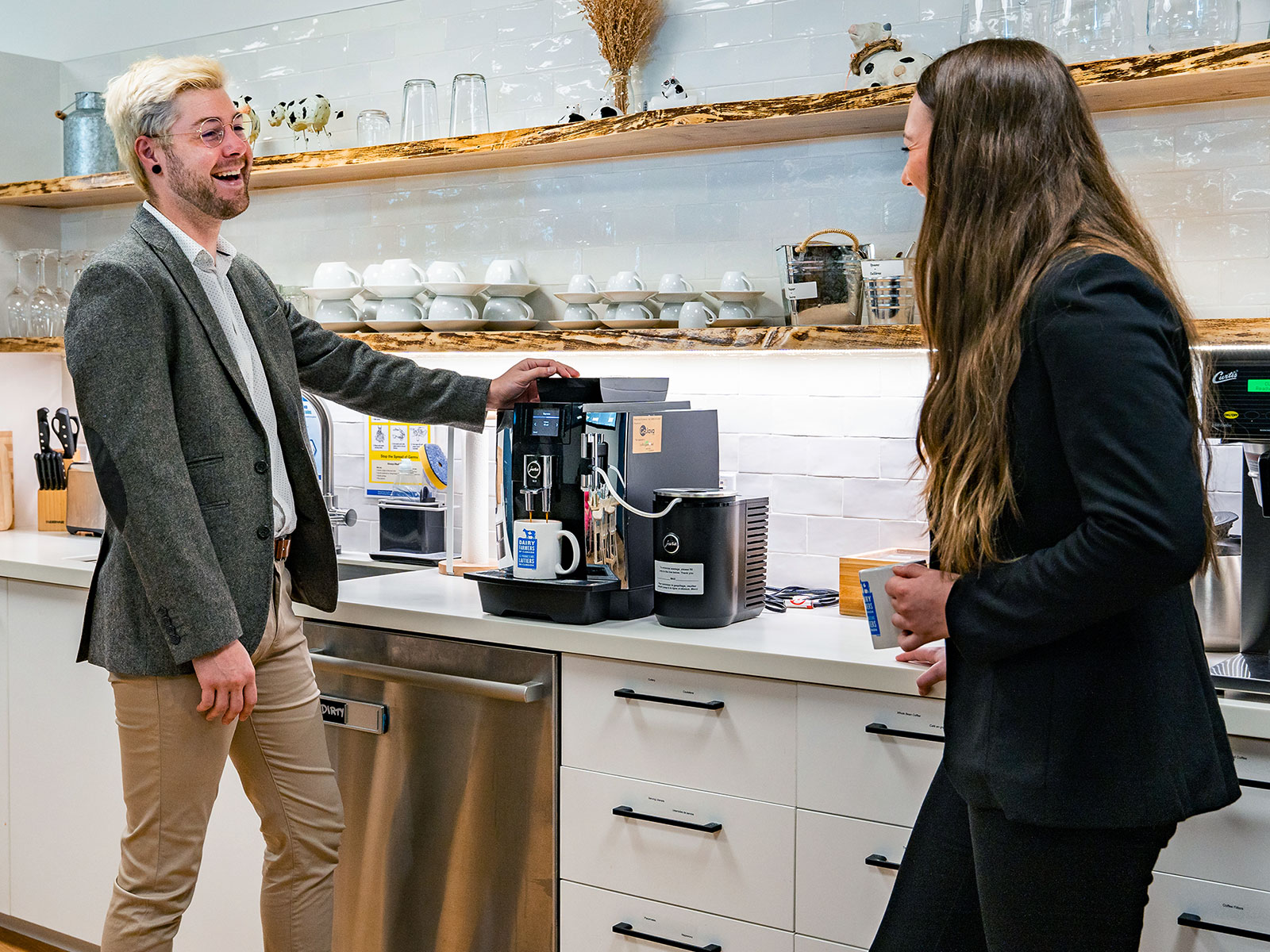 Media Partner
Our media partner on the National Capital Region's Top Employers project is the Ottawa Citizen, the largest newspaper in the Ottawa-Gatineau metropolitan area. Each year, the Citizen co-publishes the special magazine announcing the winners in a special online feature on the competition, which also includes a summary of our editors' reasons for selecting each employer.
Eligibility Requirements
Any employer with its head office or principal place of business in National Capital Region may apply for this competition. Employers of any size may apply, whether private or public sector.
2024 Competition
Applications for our 2024 competition will be available early in 2023. Our 2024 winners will be announced in a special magazine published with the Ottawa Citizen early in 2024. Join our mailing list to stay up to date and receive an application for next year's competition.
Leading NCR public and private-sector employers learn from each other's recruitment strategies

'Top employers distinguish themselves by being very creative and fleet-of-foot.'
More than ever, the National Capital Region (NCR) continues to nurture and attract a vast array of talent in various fields, from construction to high-tech – and everything in between.
Better still, the leading public- and private-sector employers are studying each other's best practices to put their best foot forward in recruitment. While public sector employers are perceived to offer more in-depth health, family and pension benefits, private sector employers are responding by offering faster career development and advancement, as well as less bureaucratic management structures that help highly motivated employees to succeed.
But looking at some of the winners of this year's Top Employers competition reveals how the private sector is getting its fair share of recruits.
Richard Yerema, executive editor at the competition, says, "The private sector by necessity has to be especially robust because younger people are looking for more security plus better vacations, pensions and perks. Fortunately, the NCR's private sector top employers distinguish themselves by being very creative and fleet-of-foot."
As the NCR's largest private employer, with a staff of 1,800 people, Tomlinson Group is a leader in environmental and transportation infrastructure services. Still, "We routinely compete with the government for new employees," shares Dana Lewis, manager, human resources.
Instead of trying to keep up with the public service's traditional focus on pensions and similar benefits, the company "Focuses on finding people who align with our company and its values," says Lewis. "That is key to our success. From there, we nurture them."
Tomlinson Group does so with ramped-up, old-fashioned but effective strategies. "For example, we invest extremely heavily in our training and development programs, conduct regular one on ones and undertake performance reviews to the degree you don't see in other companies of our type," says Lewis. "Applicants tell us this is a big lure."
Tomlinson Group also provides something almost exclusive to the private sector. "If you have the desire, you can move up the corporate ladder far quicker than in many government organizations," Lewis reveals.
With headquarters and manufacturing operations in Iroquois, Ontario, and R&D in Ottawa, Ross Video powers live video productions for billions of global viewers daily. "We are constantly recruiting computer science students and those from the engineering disciplines, as does government, so the competition is indeed vigorous," says Cathy McCallion, recruitment manager.
Like Tomlinson Group, Ross Video emphasizes career growth as a way to gain an edge. "Daily, we have meetings in which each team member will discuss what they're working on and the challenges involved, and we encourage the new recruits to participate," McCallion says. "This builds confidence and expedites the experience they require to operate at the top of their game."
Transparency is another significant element that has enabled Ross Video to attract and retain new blood. "For example, in our quarterly staff updates, employees get a clear idea of what's happening in each of our departments, right down to finances," shares McCallion.
Capping all of this is the company's commitment to flexibility. "This includes remote work, maternity, paternity and compassionate leave, personal time off and many other elements," says McCallion. "It's part of our overall people-first philosophy, and we must be doing something right because it has resulted in us achieving 31 consecutive years of growth." It's a great example of borrowing some of the best benefits traditionally offered by public sector employers — and bringing them into the private sector.
—Robin Brunet
From the official magazine announcing National Capital Region's Top Employers (2023), co-published with the Ottawa Citizen on February 7, 2023. All rights reserved.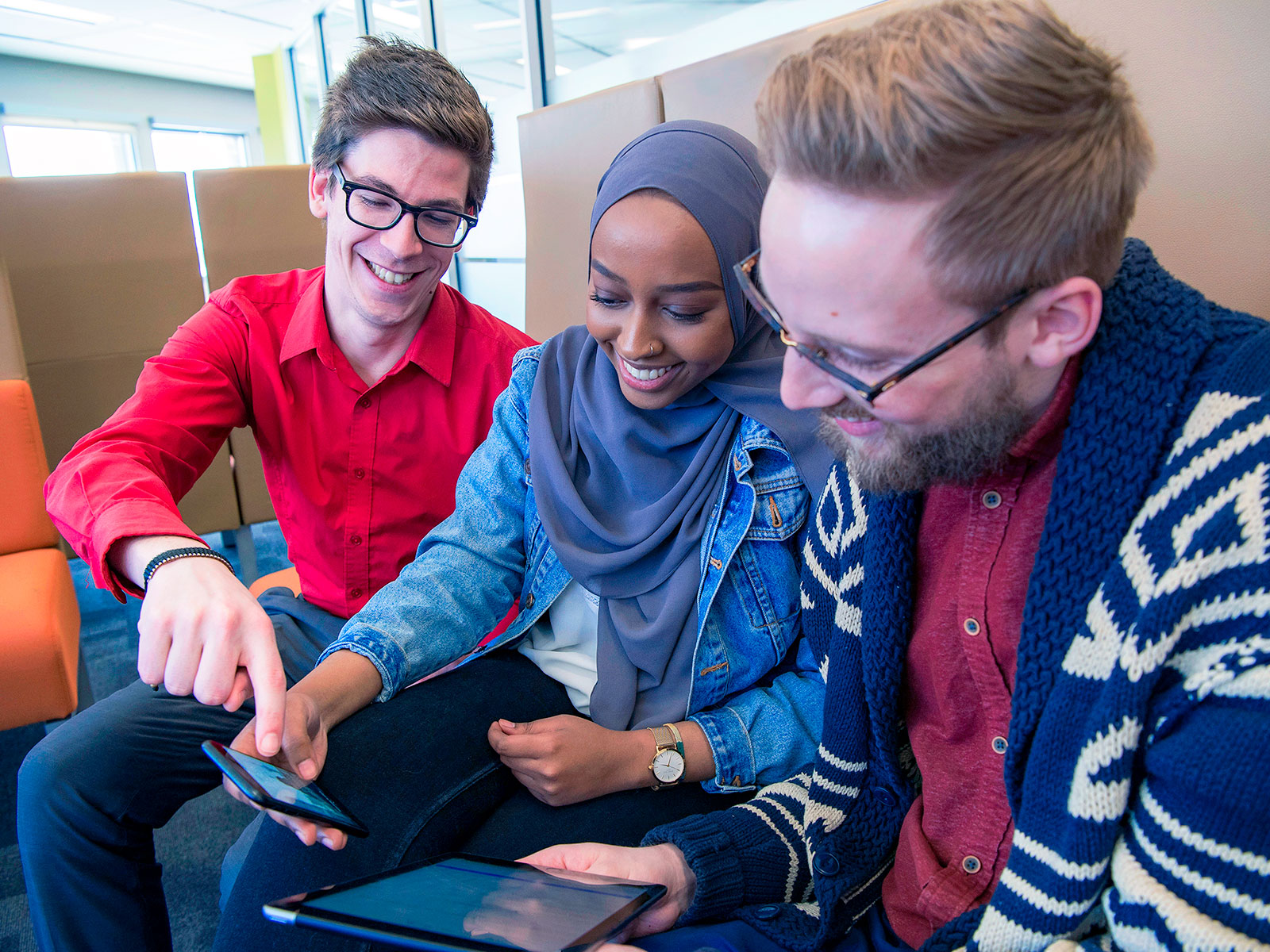 2023 Winners
Here are the 2023 winners of the National Capital Region's Top Employers competition. Click an employer name to read our editors' full Reasons for Selection:
Time-proven strategies help Ottawa private and public sectors tackle tight labour market
Pandemic-inspired changes to recruitment have proven successful
Despite rising interest rates and rumblings of recession, the National Capital Region (NCR) economy is robust, with the federal government's deficit lower than projected (at $90.2 billion) and the Ottawa-Gatineau metropolitan area adding nearly 50,000 jobs in the first half of 2022.
But accompanying the rebound are familiar recruitment challenges, and this year's winners of the NCR's Top Employers competition provide insight into how these challenges are being met. The NCR competition is organized by the editors of the national Canada's Top 100 Employers project, who annually single out the employers in the NCR that lead the way in recruitment and retention.
Like the national competition, the editors of NCR's Top Employers annually release their picks for the best employers. The winners are chosen based on the same criteria as the national competition, including compensation and benefits, work and social atmosphere, the quality of the workplace, training and upward mobility.
Kristina Leung, managing editor at Canada's Top 100 Employers, points out that the post-pandemic jobs market is characterized by "revolutionary speeds of change" and that unprecedented demand, the ongoing labour shortages, and other factors "mean that much more skill is required in managing the workforce."
A strong foundation comes from familiar strategies
The NCR has traditionally been a friendly recruitment tug-of-war between the public and private sectors, with the former perceived by some as having the resources to offer far more valuable benefits packages to potential hires.
However, time-proven strategies such as transparent performance management enable companies such as CPCS Transcom Limited (a management consulting firm specializing in infrastructure) to maintain a healthy rate of 40 to 50 new hires annually.
"We're extremely performance focused, which influences our compensation packages," says CPCS human resources manager Diane Lane-Hutchings. "And we're transparent in all our decisions, which helps our employees take pride in their work."
On the public side, organizations like the Department of Fisheries and Oceans and the Canadian Coast Guard (DFO-CCG) must reimagine traditional packages to include modern perks. DFO-CCG director general of human resources, Jennifer Cruickshank notes that recruitment "is an important challenge as the private sector aims to offer all the benefits of the public sector."
Step one for the DFO-CCG is finding the right people for the right roles. "We tend to recruit employees who find passion in our mandate," Cruickshank says.
Inclusion is another strategy. "Fisheries and Oceans Canada and the Canadian Coast Guard has established a national network for diversity and inclusion, which works with other interest groups in the organization," Cruickshank says. "These networks include Persons with Disabilities and a special network for young professionals who have joined the department (Your Professionals)."
Diving into new talent pools
The pandemic accelerated many changes in recruitment and retention. Case in point: at Qlik, a software company, sourcing teams look for new talent primarily online. "We have found this to be far more efficient and certainly saves on travel expenses and logistics," says Ruthann Wry, Qlik's chief people officer.
In fact, over the past 18 months, 60 per cent of Qlik's new hires in Canada were secured through direct sourcing online.
Concurrently, Qlik works hard to promote its brand online. "We promote our people, culture, and product to attract the appropriate new candidates," Wry says. "This is crucial, because you can throw all sorts of money at newcomers, but if they find they don't like your culture they won't stay for long."
Qlik has also enjoyed considerable success filling open jobs both internally and through their employee referral program. The company tripled its employee referral bonus program when it was at the peak of a hiring period a year ago.
Be flexible
As the last few years have made abundantly clear, flexibility is important in making any workplace desirable. About remote working at Qlik, Wry points out that "We leave it to our regional managers to decide what ratio of remote and in office works best for their teams."
Leung says that while flexibility is a must for any type of employer, it should be part of a greater package of benefits: "Companies realize that a wide variety of strategies are necessary to attract and retain the best talent."
As the work world continues to recover, the ingredients that have always enabled employers to stand out from the crowd are more important than ever. Good wages are one thing, but initiatives that make jobs meaningful and workplaces desirable are what really drives recruitment – and inspires loyalty.
—Robin Brunet
From the official magazine announcing National Capital Region's Top Employers (2023), co-published with the Ottawa Citizen on February 7, 2023. All rights reserved.
Find jobs from National Capital Region's Top Employers