About the Competition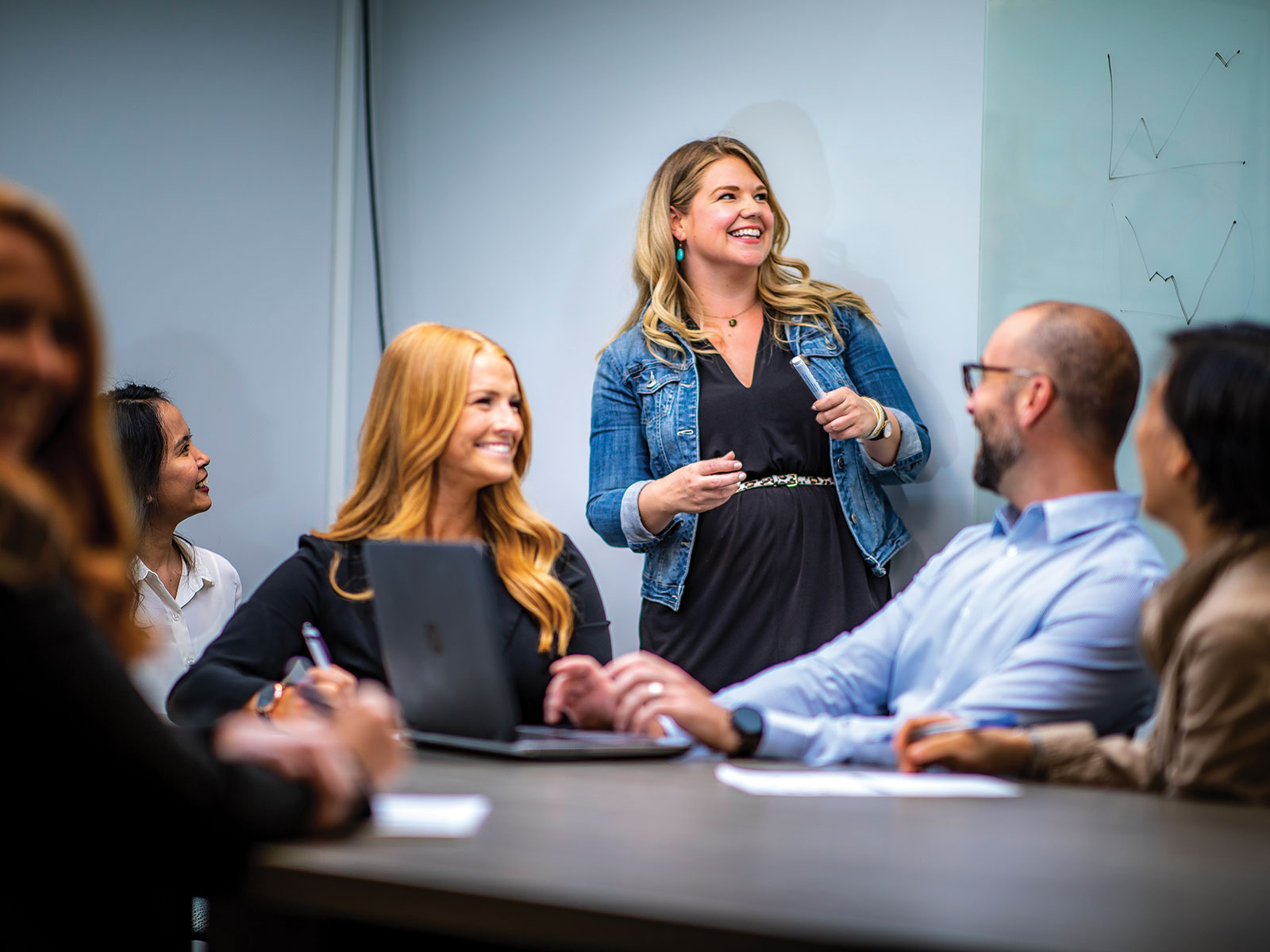 Background
Now celebrating its 22nd year, the Canada's Top 100 Employers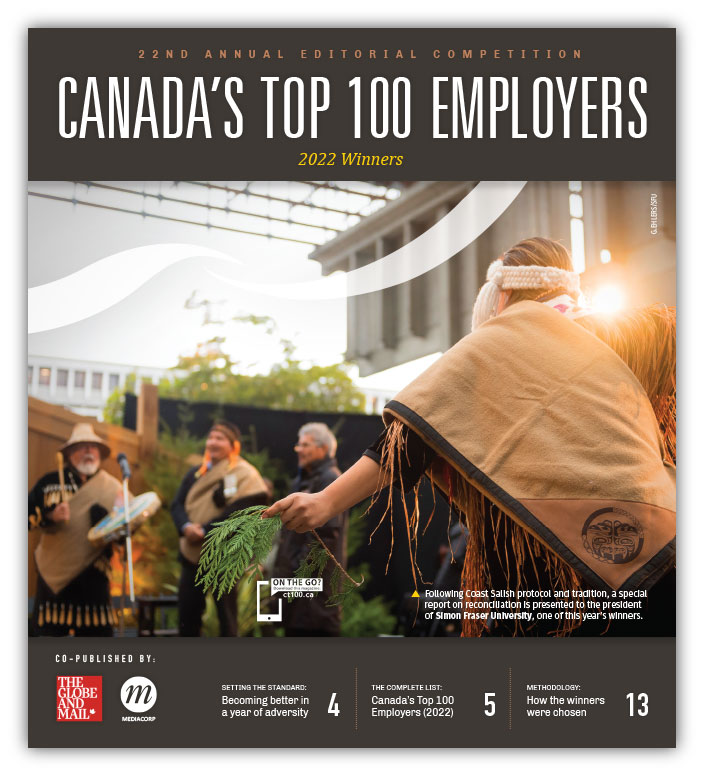 project is a national competition to determine which employers lead their industries in offering exceptional workplaces for their employees. Our 2022 winners were announced on November 12, 2021 in a special magazine published in The Globe and Mail. More background on this year's announcement is available in the press release (issued in English and French) on November 12, 2021.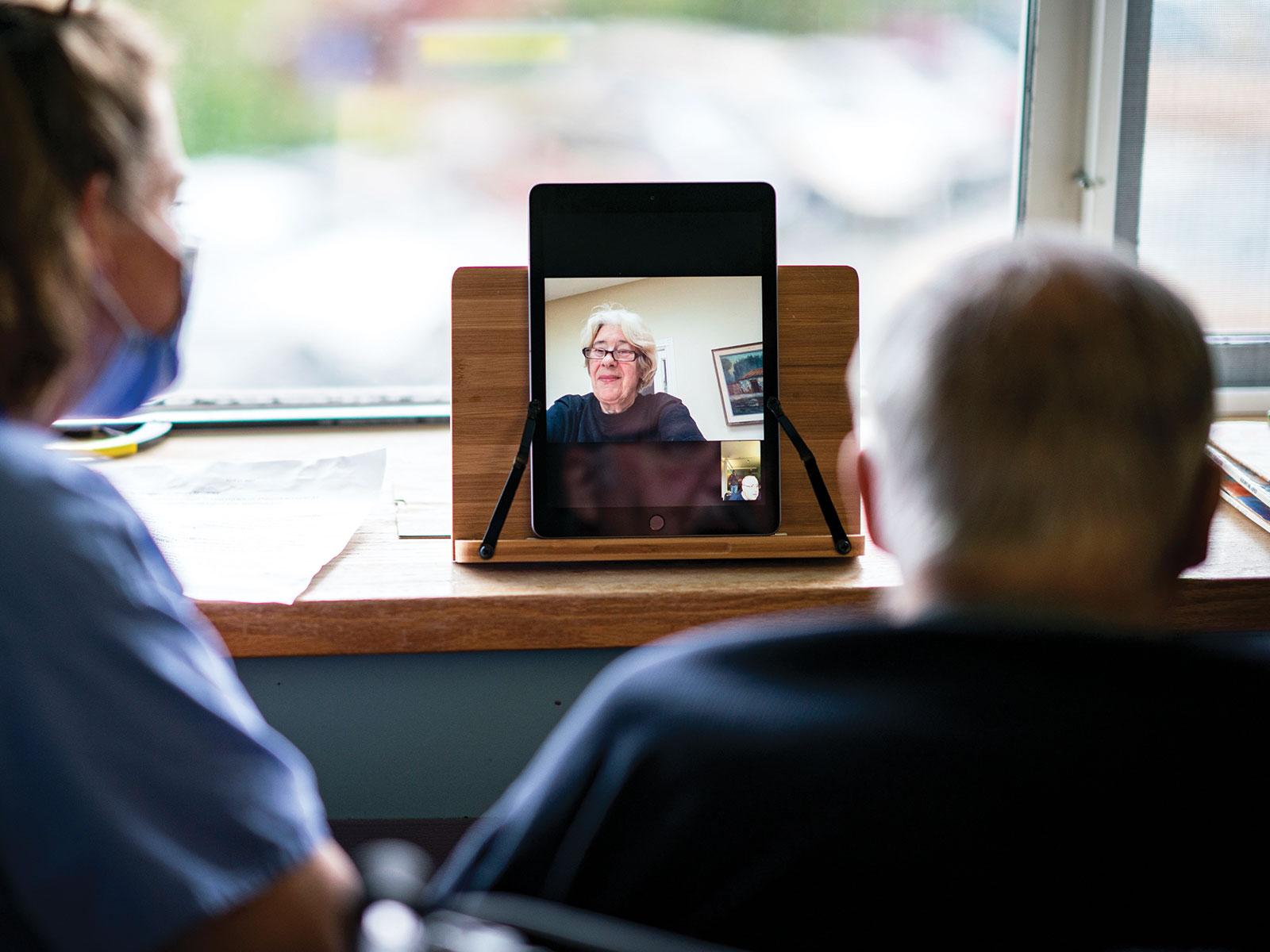 Selection Process
Employers are evaluated by the editors of Canada's Top 100 Employers using eight criteria, which have remained consistent since the project's inception: (1) Physical Workplace; (2) Work Atmosphere & Social; (3) Health, Financial & Family Benefits; (4) Vacation & Time Off; (5) Employee Communications; (6) Performance Management; (7) Training & Skills Development; and (8) Community Involvement. Employers are compared to other organizations in their field to determine which offers the most progressive and forward-thinking programs.
Reasons for Selection
Each fall, the winners are announced in a special feature published in The Globe and Mail, which is our media sponsor on the competition. For our detailed Reasons for Selection, please review the full list of winners below. Publishing detailed Reasons for Selection is a distinguishing feature of our competition: it provides transparency in the selection of winners and 'raises the bar' so that other employers can discover and adopt initiatives that work well elsewhere.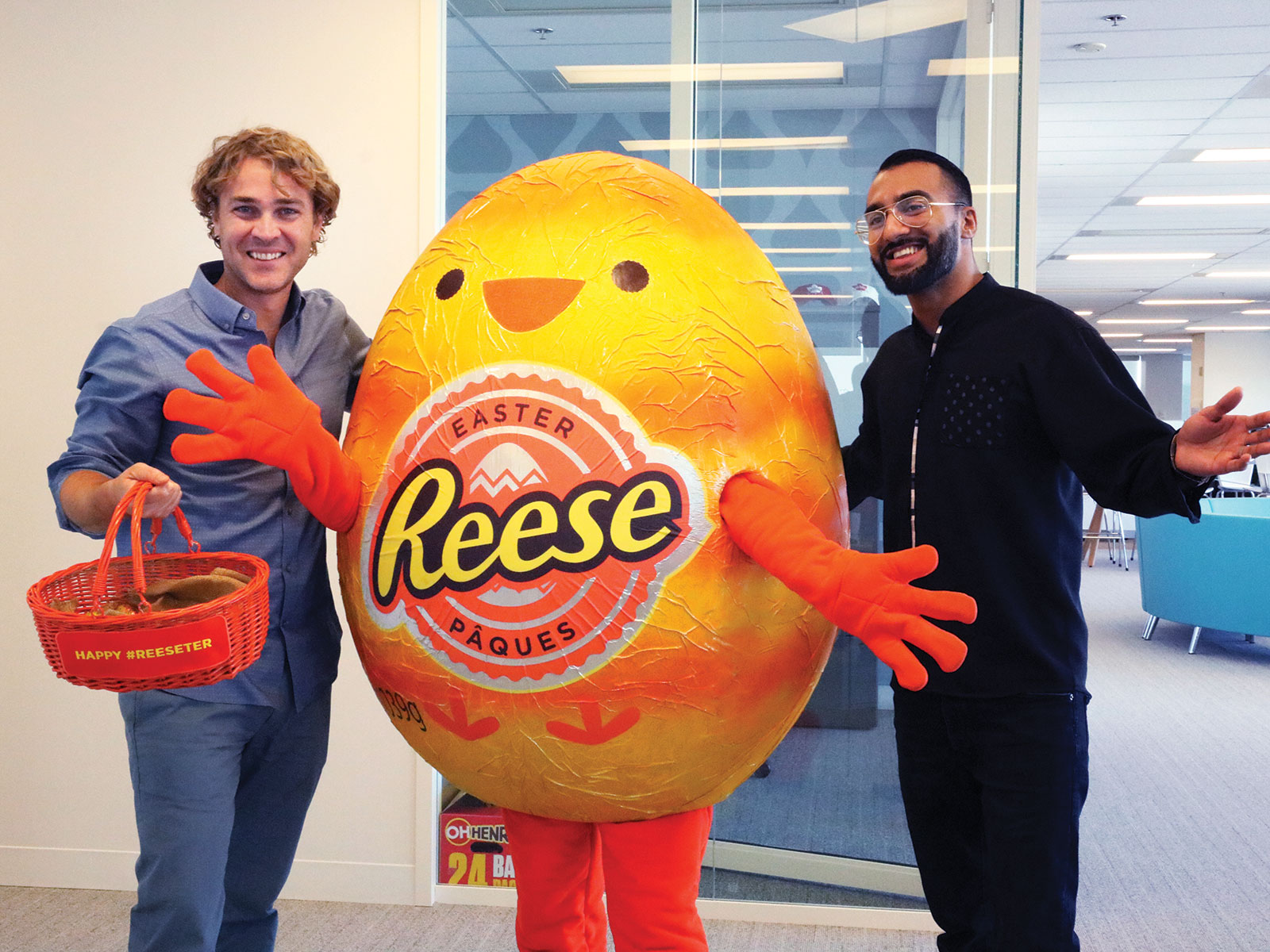 Eligibility Requirements
Any employer with its head office or principal place of business in Canada may apply for our national competition. Employers of any size may apply, whether private or public sector.
2023 Competition
Applications for our 2023 competition will be available early in 2022. Our 2023 winners will be announced in The Globe and Mail in the fall of 2022. Join our mailing list to stay up to date and receive an application for next year's competition.
Introduction
It's still about resilience. That's what has and still defines Canada's Top 100 Employers 2022 in a year where business has been anything but usual. COVID-19 hasn't left so all of us - from CEOs to mid-managers to HR reps - have continued to adapt to a new way of working, a new normal.
Remote took on a new meaning in this era. We gradually got more comfortable with the technology and the home office, even if that workspace was your hall closet. Co-workers came into each other's lives and homes in unexpected ways. Colleagues met your children, pets and partners.
You shared virtual yoga class or trivia nights with the team over wine. In some ways it seemed more personal than when we all worked together in the same room. You could feel the culture shift as you cooked cacciatore along with the company president.
Remote could also mean feeling disconnected or simply fatigued by the never ending pandemic. Mental health care became a top priority with the best of employers providing increased access and benefits for workers under stress.
The Black Lives Matter movement, National Day for Truth and Reconciliation, climate change, #MeToo all drew our attention in turn. People saw the world through a new lens and rightfully held companies accountable for their values.
Canada's Top 100 Employers 2022, selected by Mediacorp Canada Inc., faced the same challenges as every other organization across Canada: How to stay connected, keep their culture alive, continue professional development and onboard new hires working out of their parents' basement. What's the new normal tomorrow?
The winners of this year's competition stepped up and listened to what their workforce needed, to what their communities needed and responded. They continue to set the standard for doing business in Canada with best practices. These are the organizations that adversity made stronger.
– Diane Jermyn

From the official announcement magazine for Canada's Top 100 Employers (2022), published on November 12, 2021 in The Globe and Mail.
2022 Winners
Here are the 2022 winners of the Canada's Top 100 Employers competition. Click an employer name to read our editors' full Reasons for Selection:
The Future of the Office
Canada's Top 100 Employers are grappling with workplace issues at unprecedented speed.
Imagine it's 2019. Whoever thought they'd hear this: "It's fun being back in the office!" But that's how Geordie Knowles felt, just for a brief time, when he was able to visit his old space at Labatt Brewing Company's lakefront headquarters in Toronto this fall.
As a supply chain lead, Knowles normally works from home due to Ontario's COVID-19 guidelines, but being part of an essential service, he and his team were able to come in for a couple of days to meet up at a safe distance and show around new recruits.
"It's been a long time since we've all been together," says Knowles. "And even more, there are people on our team who weren't part of the company when the pandemic hit. It was meeting for the first time, it was reconnecting with our colleagues, and honestly, it was a bit of a sense of euphoria."
Across Canada, many of Canada's Top 100 Employers have been grappling with just when that scenario might play out in their offices. Some are already back, but many more are not. And many, too, are taking the deep dive into what model they want to follow more permanently. Work from home? Everybody in the office? Or the oft-promised hybrid, combining the two?
"Honestly, that's a question that we're still working on as a company," says Beatriz Grubesic, vice-president, people, for Labatt, which is part of the Belgium-based beer group AB InBev. "We are constantly evolving our policies and looking at what type of flexibility we can provide to our office employees, and how hybrid we can go. We're looking at our office space in Toronto, and we're listening to what our employees are telling us. And we're also looking at our company's global guidelines. So we are looking at it from many perspectives."
That pretty much summarizes the dilemmas confronting many Top Employers. "I think what a lot of organizations have learned during the pandemic is, you can function working from home," says Richard Yerema, managing editor at Mediacorp Canada, which runs the competition.
"But you've also learned on the flip side that perhaps the human interaction that happens in a physical workplace is very much part of the glue that binds a workforce. Can you replace it with just people off site? And you've learned about mental health and isolation. So I think these are serious conversations that need to be had."
Some of the employers profiled in the stories that follow have already made their decisions, notably one of the companies at the centre of the global response to the pandemic.
"We have to stop saying 'going back to work' – everybody's working – but 'going back to the site'," says Laura Larbalestier, vice-president of human resources for Pfizer Canada. "And even when we do, Pfizer globally has announced that we will permanently adopt a hybrid model, which means we will not be expecting office colleagues to be at the site more than two or three times a week.
"We want people to come to the office when they need to collaborate with people," Larbalestier says. "You want to have lunch with somebody to talk about a project, or you want to get people in a room and innovate and dream and brainstorm in front of a whiteboard."
Many Top Employers stress flexibility as they listen to what employees want and then look ahead. With good reason. "Flexibility is a key driver in retaining top employees," says Marc-André Malboeuf, vice president, human resources solutions development, for Desjardins Group. He expects a majority of staff to choose a hybrid model. At RBC, Lauren Friese's very title tells much of the story - she is vice president, future of work and culture. Friese, too, believes a flexible system is here to stay. "We have a once-in-a-generation opportunity to re-think how we work," she says.
Kristina Leung, senior editor at Mediacorp Canada, notes that whatever approach employers take, it will need to be balanced. "You can't have the pendulum swing too far in either direction," she says. "Having full autonomy at home is great, but it can be difficult when you're trying to juggle the challenges of family life and work deadlines. Employers may need to look at how they structure workloads."
Yerema says the need for decision-making on these issues has come at unprecedented speed. "It's such a fast-moving target, so companies have had to be adaptive," he says. "This isn't a long-drawn-out conversation they're going to be having over the next decade – they're having it in real time. When you look back in history, we'll see this as a period when organizations were required to respond quickly. It will be a long-lasting legacy."
– Berton Woodward
From the official announcement magazine for Canada's Top 100 Employers (2022), published on November 12, 2021 in The Globe and Mail.
Find jobs from Canada's Top 100 Employers