About the Competition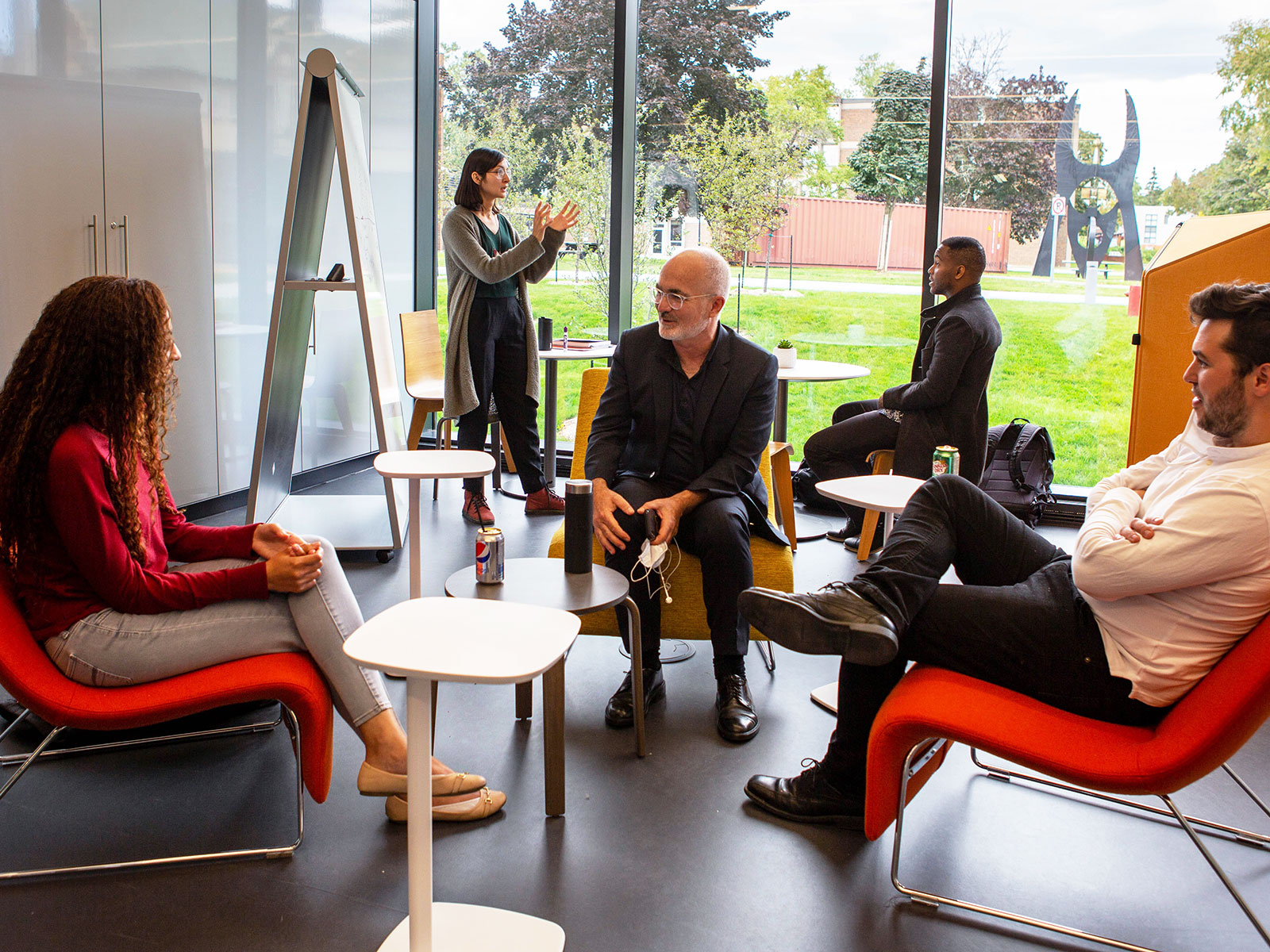 Background
First published in 2006, Montréal's Top Employers is an annual competition organized by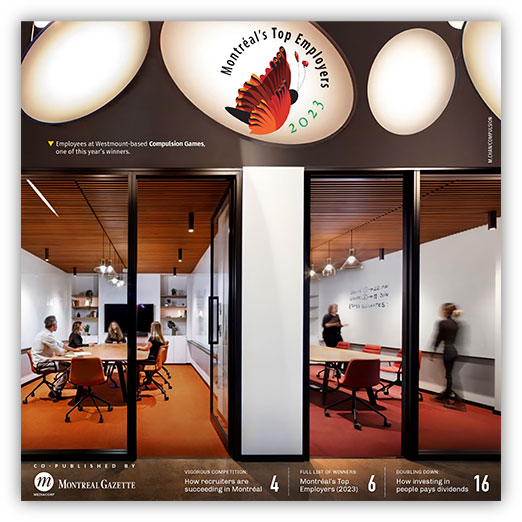 the editors of Canada's Top 100 Employers. This special designation recognizes the employers in Greater Montréal that lead their industries in offering exceptional places to work. This year's winners were announced on February 28, 2023 in a special magazine featured in the Montreal Gazette. For more background on this year's competition, read the press release ( English | French) issued on the announcement date.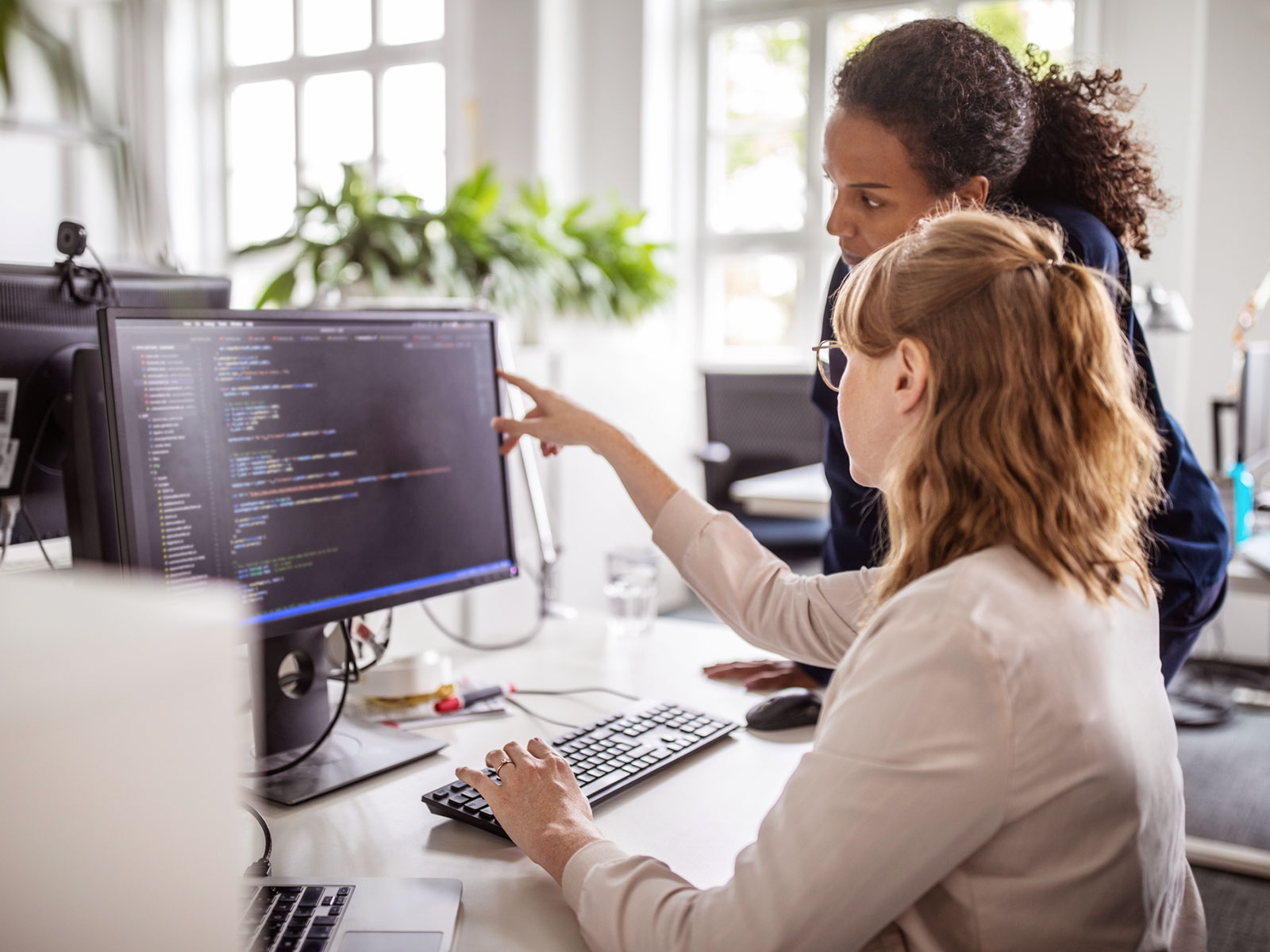 Selection Process
Employers are evaluated by the editors of Canada's Top 100 Employers using the same eight criteria as the national competition: (1) Workplace; (2) Work Atmosphere & Social; (3) Health, Financial & Family Benefits; (4) Vacation & Time Off; (5) Employee Communications; (6) Performance Management; (7) Training & Skills Development; and (8) Community Involvement. Employers are compared to other organizations in their field to determine which offer the most progressive and forward-thinking programs.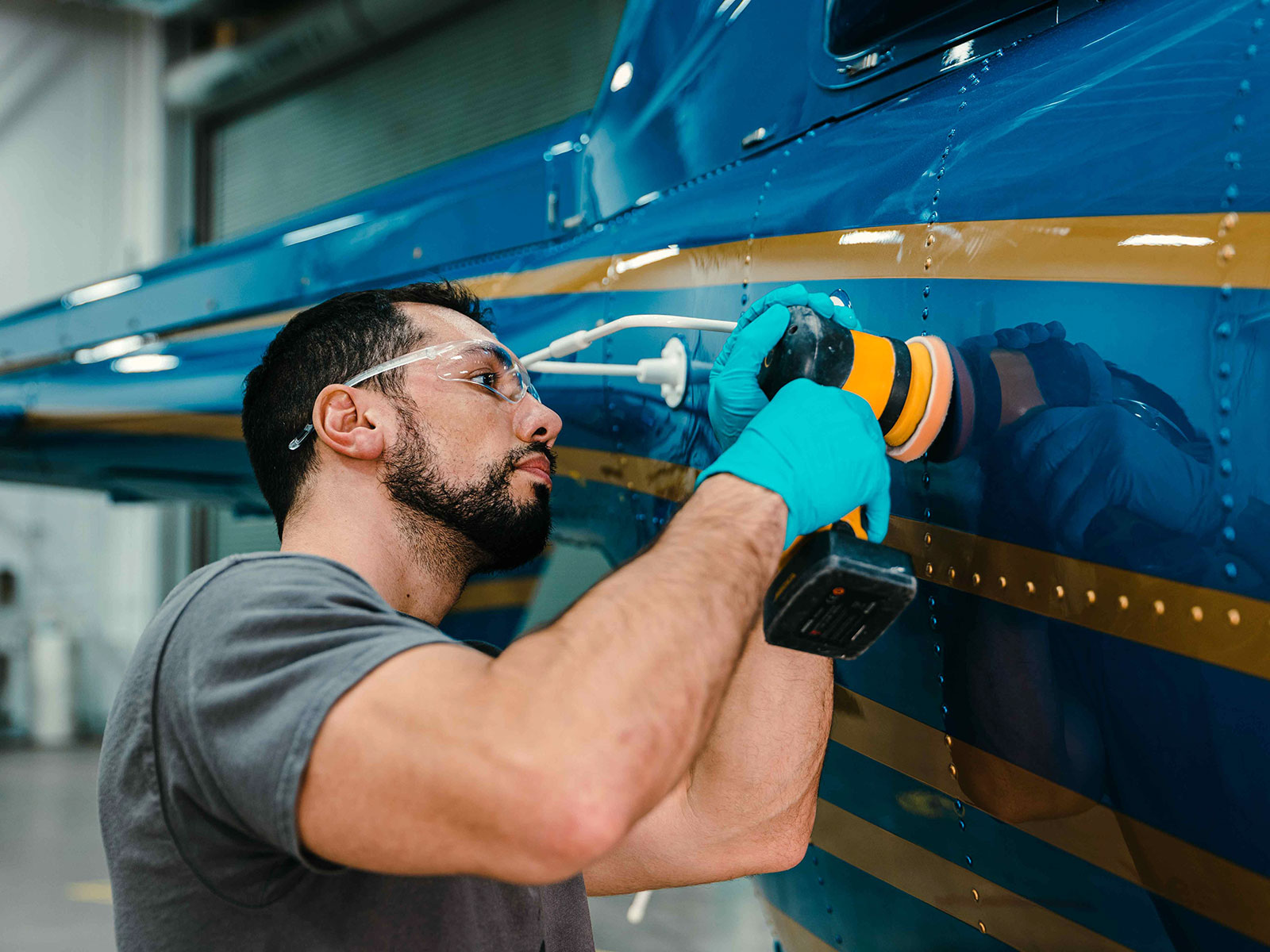 Media Partner
Our media partner on the Montréal's Top Employers project is the Montreal Gazette, the oldest continuously published newspaper in North America. Each year, the winners are announced in a special magazine featured in the Montreal Gazette, which includes a summary of our editors' reasons for selecting each employer.
Eligibility Requirements
Any employer with its head office or principal place of business in Greater Montréal may apply for this competition. Employers of any size may apply, whether private or public sector.
2024 Competition
Applications for our 2024 competition will be available early in 2023. Our 2024 winners will be announced in a special magazine in the Montreal Gazette early in 2024. Join our mailing list to stay up to date and receive an application for next year's competition.
Montréal companies are adept at meeting employee needs
Flexibility, mental health considerations are among the winning recruitment strategies
Montréal has always been Canada's magic city, steeped with culture, history and a vibrancy that includes economic activity. In the first half of 2022, a near-record of $1.7 billion was invested in the province by non-Québec companies.
But vibrancy, along with Montréal's fascinating mix of traditional firms, creative companies and software giants, means competition to recruit is vigorous. This year's winners of Montréal's Top Employers competition provide insight into how some companies rise to the challenge. The Montréal competition is organized by the editors of the national Canada's Top 100 Employers project, who annually single out the employers in Montréal that lead the way in recruitment and retention.
The winners are chosen based on the same criteria as the national competition, including compensation and benefits, work and social atmosphere, the quality of the physical workplace, training and upward mobility.
Kristina Leung, managing editor at Canada's Top 100 Employers, points out that the post-pandemic jobs market is characterized by "revolutionary speeds of change" and that unprecedented demand, the ongoing labour shortages and other factors "mean that much more skill is required in managing the workforce."
Changing workplace demands
Eryc Kernisan, talent acquisition manager at Samsung Ads Canada, says recruiting new talent requires a commitment to care and nurturing. His team works hard to make this clear as early as the interview stage. "We try to adapt our needs to theirs, and that makes an impression during the process," he says.
From there, the hard work continues. Kernisan cites maintaining operational openness —which breaks down hierarchal barriers and helps give recruits a sense of ownership — as a priority, along with supporting employees' mental health.
"We try to engage their life outside of work. Elements of this include a hybrid work model, which we augment with lunches and financial aid for commuting and parking for the days they come to the office," he shares.
"These initiatives have resulted in enhanced productivity and engagement as well as low turnover, so our goal in 2023 is to build on this culture."
Online recruiting accelerates the process
Concordia University goes the extra mile in recruitment by going online. "We have used our new employee recruitment platform within our integrated Human Resources management system, as well as our online Concordia digital presence, to better position our overall value offering," says Anna Michetti, the university's executive director of employment and organizational effectiveness.
With the launch of their recruitment platform, the university has been able to reduce the 'time to market' and their time to hire, which can critically affect employee satisfaction and effectiveness.
Like at Samsung Ads Canada, Concordia recognizes the need for flexibility as one way to nurture its talent pool. "This includes offering flexible work arrangements where possible, exchange networks, ongoing information sessions and ongoing opportunities for training and professional development," Michetti says.
Good wages aren't always enough
As for upcoming strategies, Michetti says, "We are currently working with our community to define Future Concordia, including the Future of Work." This project takes recommendations from working groups to help deliver "outstanding administrative and operational services in a post-pandemic environment."
This is accompanied by what Michetti describes as a larger trend of "Employees re-evaluating many of their personal and professional values, with work/life balance being a top priority among all generational groups."
Leung says that while flexibility is a must for any type of employer, it should be part of a greater package of benefits: "Montréal is a true mosaic of industries, and fortunately companies of all kinds realize that a wide variety of strategies are necessary to attract and retain the best talent."
As the work world continues to move further away from the dark days of the pandemic, the ingredients that have always enabled employers to stand out from the crowd are more important than ever. Good wages are one thing, but initiatives that make jobs meaningful and workplaces desirable are what really drives recruitment — and inspires loyalty.
— Robin Brunet

From the official magazine announcing Montréal's Top Employers (2023), co-published with the Montreal Gazette on February 28, 2023. All rights reserved.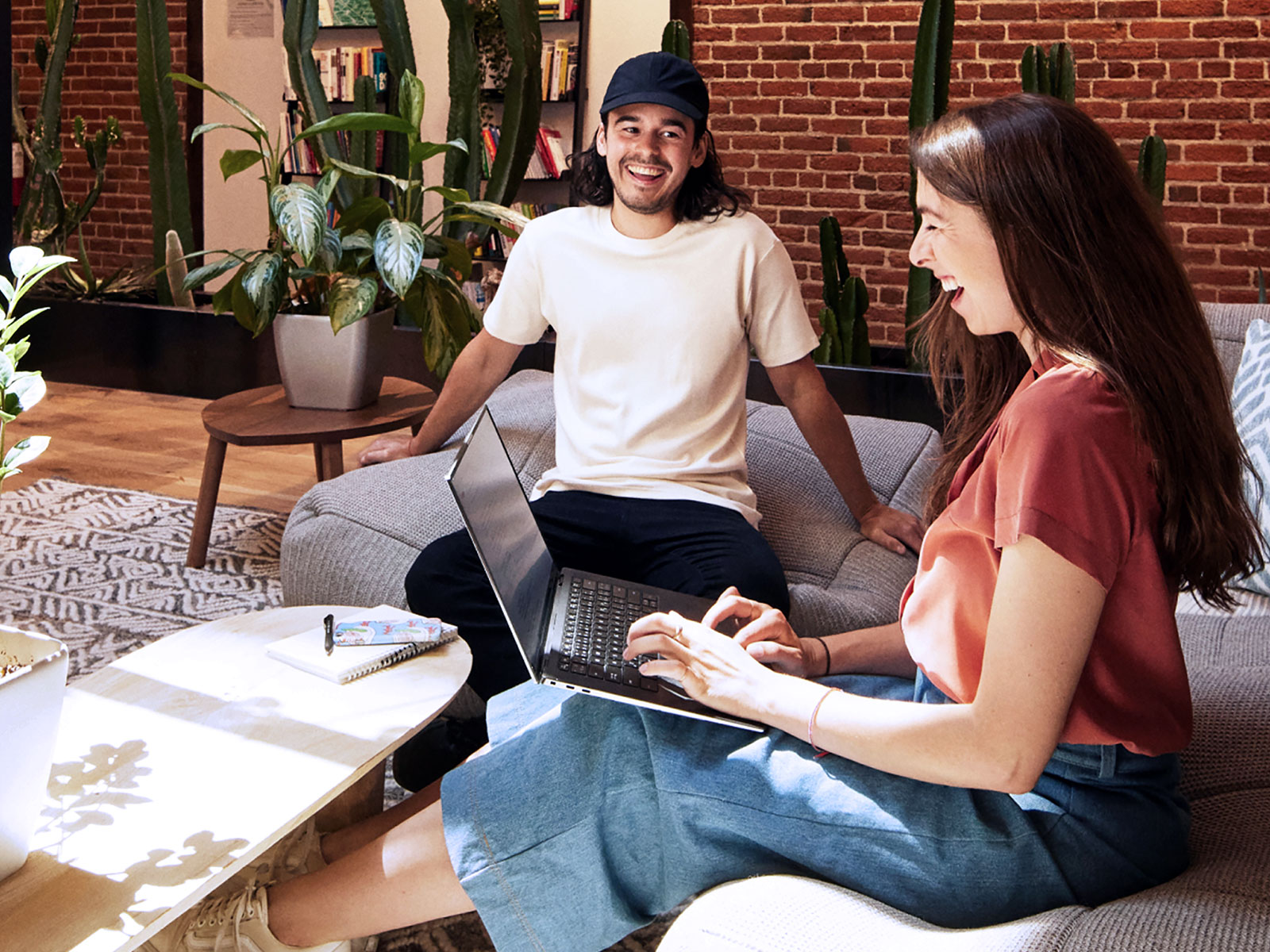 2023 Winners
Here are the 2023 winners of the Montréal's Top Employers competition. Click an employer name to read our editors' full Reasons for Selection:
Montréal's best employers invest in people power
Giving newcomers a chance to shine drives the most successful recruitment strategies
Montréal's cosmopolitan flair, combined with its long history, attracts a wide variety of employers from traditional corporations to innovative creative organizations and red-hot software start-ups.
The city's famous livability doesn't make it immune to the challenges of recruitment and retention, however, and insights from winners of this year's Montréal's Top Employers competition show that addressing the individual needs and ambitions of a young workforce is crucial to achieving a competitive edge.
Richard Yerema, executive editor at Mediacorp Canada Inc., which manages the competition, says, "Montréal is a true mosaic of diversity and very busy on a number of fronts." He adds that the city's top employers distinguish themselves by thoroughly vetting prospective new employees and then taking a holistic approach to nurturing their potential.
This is especially true at Danone Canada. Melanie Lebel, the company's senior vice-president, human resources, says, "We treat each Danone employee as a co-owner, giving them the opportunity to share their views to help shape the company's future. Employees nowadays don't just want to go to work for the sake of going to work -- they want to be valued."
Underscoring this at Danone are employee resource groups, which Lebel describes as "grassroots-driven affinity groups where employees can collaborate and innovate to help drive awareness, promote professional development, build an appreciation for the power of diverse perspectives, and advance the strategic priorities of our Inclusive Diversity initiatives."
Stepping beyond one's comfort zone is something many new professionals crave, and it's appreciated at Danone. "Stepping out of one's job description is valued, and we encourage employees to seize opportunities to step out of their everyday and engage with the community and industry," Lebel says, adding that Danone's finger on the pulse of what makes its employees tick is fortified by regularly "asking them for honest answers as to what makes them proud of working at Danone."
Cosmetics giant L'Oréal is equally committed to fulfilling the individual needs of its 1,450-strong workforce. "Listening to them is vital, as is clear communication across the board," says Andrea Guaraldo, L'Oreal's vice president human resources Canada. "Our talent pool is comprised of over 17 nationalities, and we've also found that providing them with increasing degrees of responsibilities — even if they're not fully ready — is a great way to keep them engaged."
But first L'Oréal ensures that they attract the right person for the right job, and to do so it relies heavily on recruitment from universities. "We work with 20 institutions across Canada in addition to being active on social media," Guaraldo says.
These efforts are augmented by L'Oréal Brandstorm, an international competition that gives students the chance to be mentored by the company's business experts. "We've been running Brandstorm for over 30 years," Guaraldo says. "It's a great way for potential recruits to learn about our company and culture, and it enables us to discover new talent."
Overall, L'Oréal maintains a strong commitment to what Guaraldo calls "People development. We offer many career opportunities and advancements, and we back this up with a heavy investment in learning, both in the digital and in-person realms."
Guaraldo concludes, "Montréal is a dynamic labour market, so it's necessary to extend ourselves in order to attract exceptional talent."
— Robin Brunet

From the official magazine announcing Montréal's Top Employers (2023), co-published with the Montreal Gazette on February 28, 2023. All rights reserved.
Find jobs from Montréal's Top Employers