About the Competition
Background
First published in 2006, Montréal's Top Employers is an annual competition organized by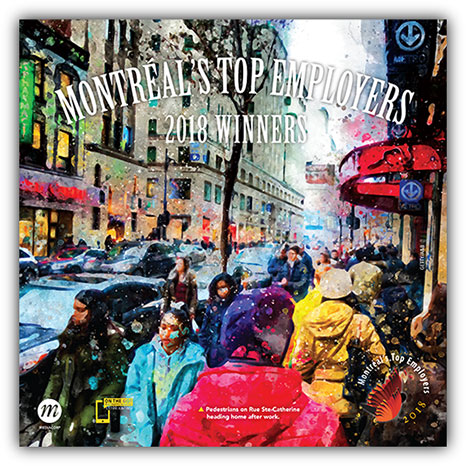 the editors of Canada's Top 100 Employers. This special designation recognizes the employers in Greater Montréal that lead their industries in offering exceptional places to work. This year's winners were announced on February 1, 2018 in a special magazine published in the Montreal Gazette. Read the press release issued the same day for more background on this year's competition: English | Français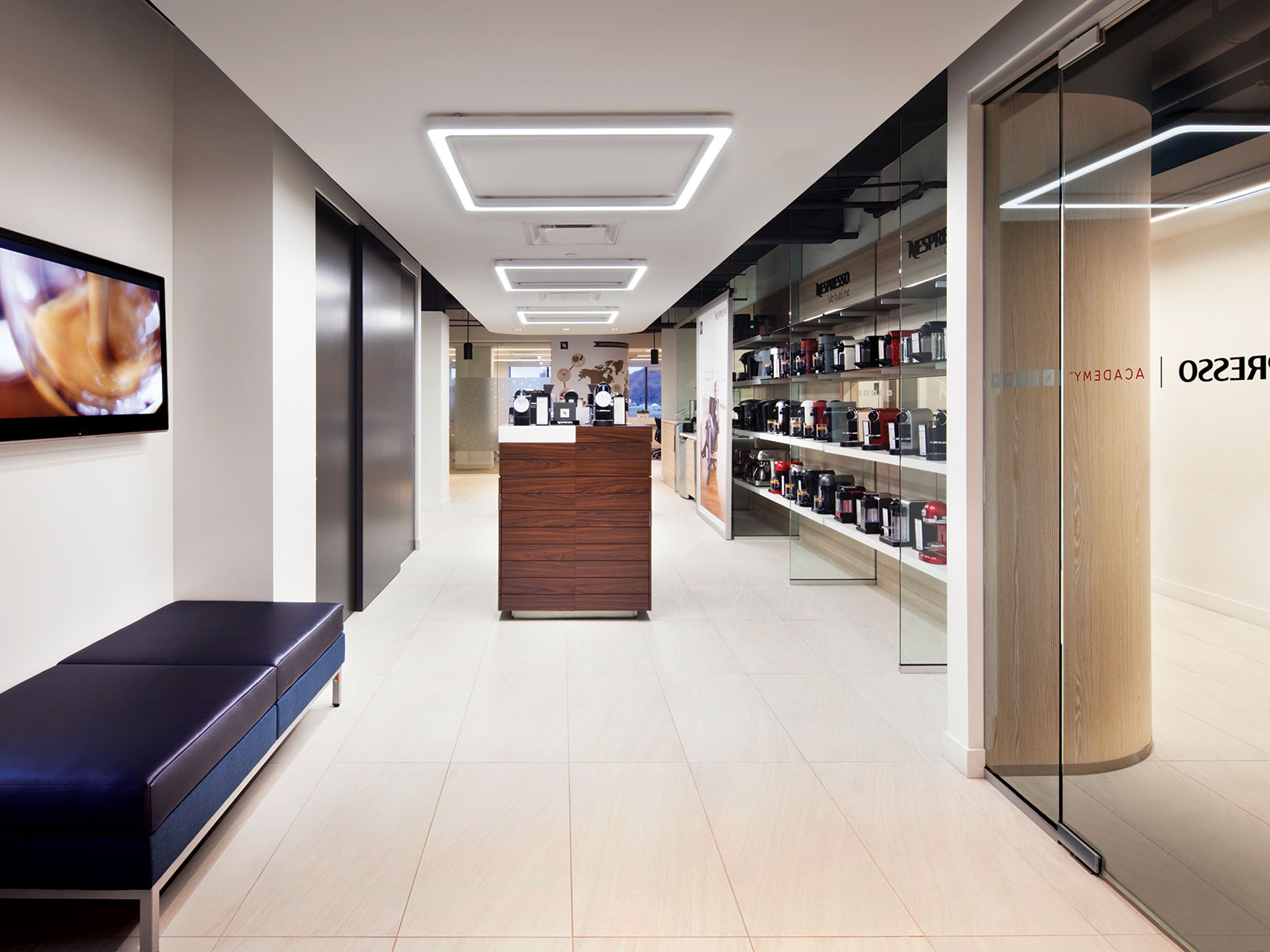 Selection Process
Employers are evaluated by the editors of Canada's Top 100 Employers using the same eight criteria as the national competition: (1) Physical Workplace; (2) Work Atmosphere & Social; (3) Health, Financial & Family Benefits; (4) Vacation & Time Off; (5) Employee Communications; (6) Performance Management; (7) Training & Skills Development; and (8) Community Involvement. Employers are compared to other organizations in their field to determine which offer the most progressive and forward-thinking programs.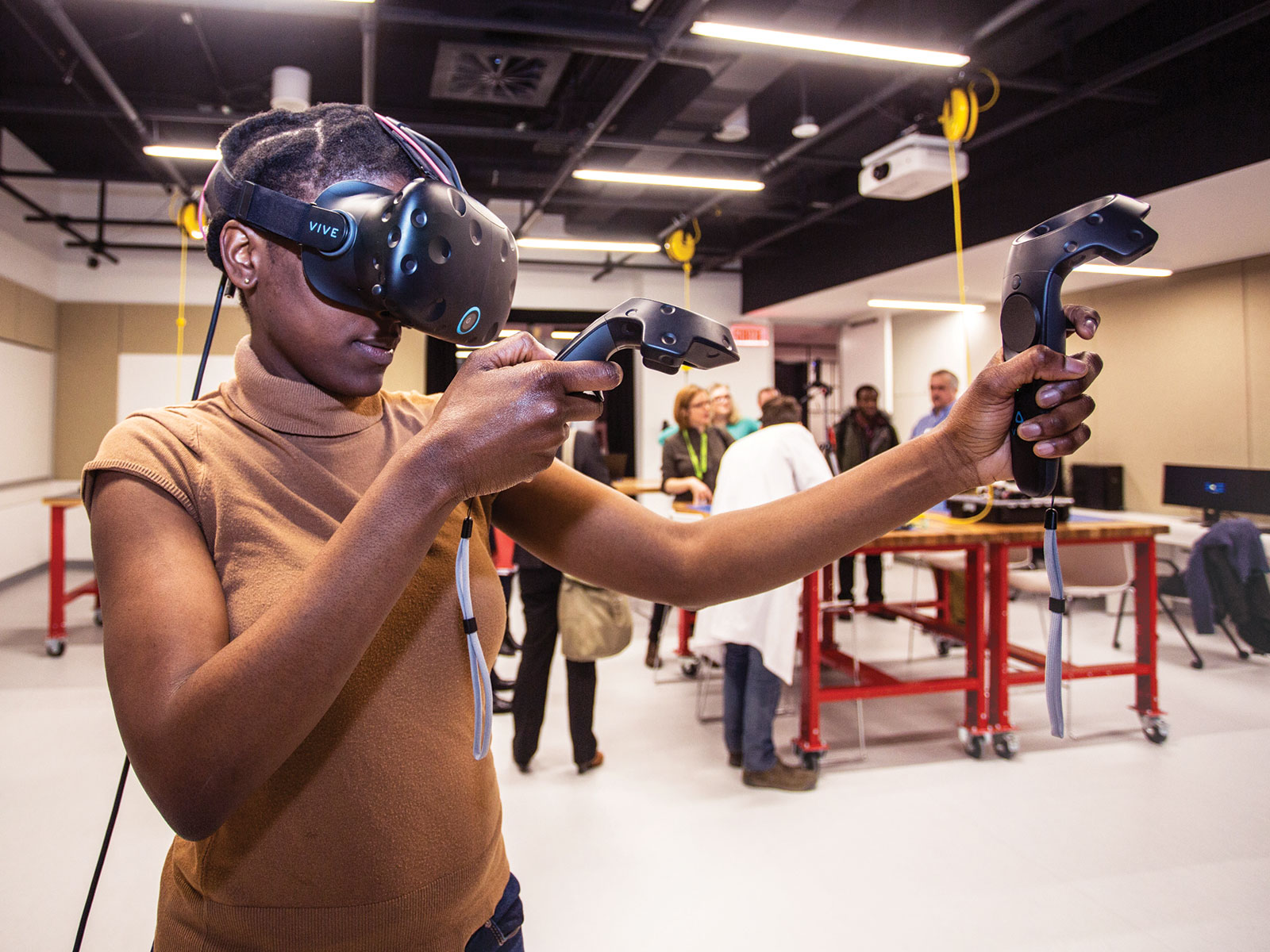 Media Partner
Our media partner on the Montréal's Top Employers project is the Montreal Gazette, the oldest continuously published newspaper in North America. Each year, the winners are announced in a special magazine published in the Montreal Gazette, which includes a summary of our editors' reasons for selecting each employer.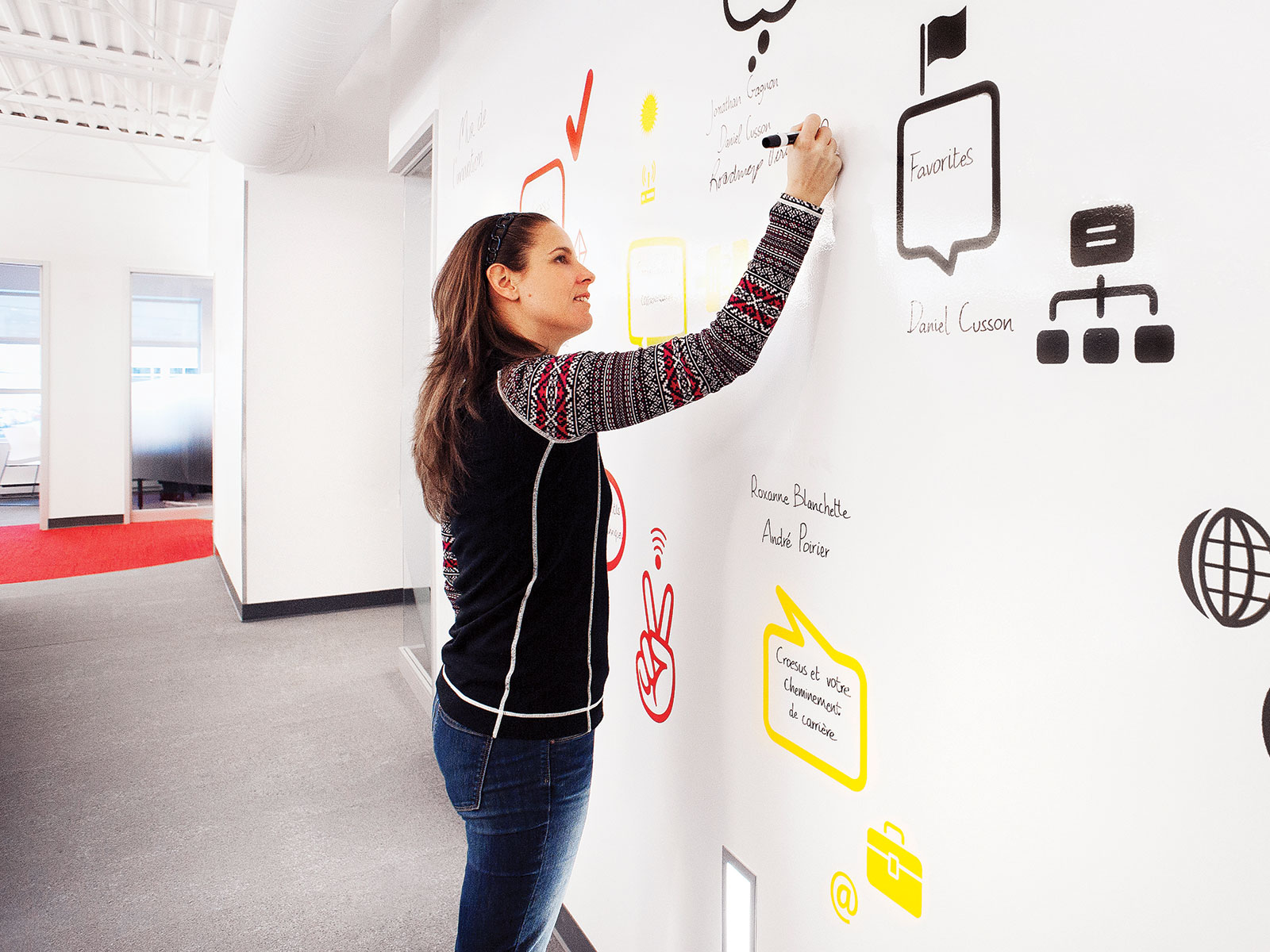 Eligibility Requirements
Any employer with its head office or principal place of business in Greater Montreal may apply for this competition. Employers of any size may apply, whether private or public sector.
2019 Competition
Applications for our 2019 competition will be available early in 2018. Our 2019 winners will be announced in a special magazine in the Montreal Gazette early in 2019.
Editorial Conference
To learn more about the competition, we invite you to join us at the Top Employer Summit, our annual editorial conference on the Canada's Top 100 Employers project. This event lets you discover the latest best practices from winners, meet competition organizers and editors, and hear inspiring stories from world-class speakers – all presented in a commercial-free format. The conference is Canada's largest annual event for senior-level HR professionals.
Home to Canada's fashion industry, Montréal is well known to the rest of the world for its sense of style. The Montréal aesthetic is urban, original and always a little sexy, even when its chic inhabitants are swathed in goose down.
So it's no surprise that Montréal's Top Employers have some of the country's most beautiful and innovative workplaces, where natural light, space and design all intersect to create a great setting for employees. Some of our winners' buildings feature sustainable design, such as Merck Canada Inc.'s head office in Kirkland that is certified LEED Silver. Many offer luxurious amenities for employees, including state-of-the-art fitness facilities with instructor-led classes, marché style cafeterias and comfortable relaxation areas, both indoors and outside. Fresche Solutions Inc. even provides a rooftop terrace for the enjoyment of head office staff.
As a fashion retailer, Aldo Group takes beautifying its space seriously. Spread over 300,000 square feet in a campus-style environment, the headquarters features over 400 works of art by up and coming contemporary artists, displayed in offices, training spaces, lounges and a 10,000-square-foot atrium. Aldo's Valerie Martin, Senior Director of Global Communications and Corporate Social Responsibility, says having a calm and inspirational workspace has been aligned with the firm's culture from the start.
"Even before it became a trend to make a beautiful space for your employees, it was just part of our DNA," Martin says. "Built in 2004 and surrounded by woods, our campus is still a beautiful space today. Everyone here has access to natural light, which is so essential to our mental health. I think the company was visionary in that sense. We have a lot of natural material in our space -- wood, glass, leather and concrete, so you have a mix of nature with the modern. It creates an energy."
Much of the building design is focused on providing open and collaborative spaces where designers and creative staff can work. The art collection began initially because the company wanted to support emerging artists.
"Art fosters creative energy and encourages dialogue, original thinking and open minds," says Martin. "We have so many beautiful sculptures and paintings here that it drives creativity, but also brings peace.
The company also organized creating a collaborative art space that all its employees could participate in, including those in the satellite offices and stores. People made small drawings that were put together to create a huge work for the lounge.
"Every person here drew for a few hours, with the help of consultants, to make their own little picture," Martin explains. "We set up tables in the atrium where people could come and learn how to do different mediums in art, so it encouraged our people to experience that feeling of creating. It was wonderful."
At Air Canada in Montréal, the company is just finishing eight years of renovations to its facilities, which included replacing all the office furniture and updating conference rooms, as well as creating a common space on the ground floor and a beautiful bistro with a terrace. While the company had a long-term vision, it also sought employee feedback through surveys along the way.
John Destounis, Senior Director of Facility Projects and Property Management for Air Canada, says it's been long and expensive, however the process not only changed the furniture but optimized the workplace.
"We've introduced a different work style," says Destounis. "This place used to be like other workplaces with people working in silos -- in cubicles with high partitions -- and we got away from that. We opened up the space by reducing the partition height so that it brings in natural light. The majority of offices are on the inside with employees on the outside so that the light comes through."
Destounis says they listen to and accommodate employee requests whenever possible, such as trying different seating arrangements tailored to the purpose of the group.
"We meet with the department heads and the employees, solicit their input and design a solution for them," says Destounis. "This year we renovated our parking lot and added six car chargers for electric cars because people had been asking for them. We actually put in the infrastructure for 22, so as more electric cars show up, we can just keep adding chargers. We also added trees and green space as well as LED lighting to the parking lot. Our employees love it."
He says the biggest difference has been employees seeing that the company is investing in their personal workplace, plus the ground floor provides natural meeting places that contribute to collaboration, team building and camaraderie. It's also been a boon to recruiting when prospective employees walk in and see the impressive facilities.
"There's really a sense of pride here," says Destounis. "We're one of Montréal's Top Employers and the proof is right there. They can see the investments that are being made in the employees."
—Diane Jermyn

From the official announcement magazine for Montréal's Top Employers (2018), published on February 1, 2018 in the Montreal Gazette.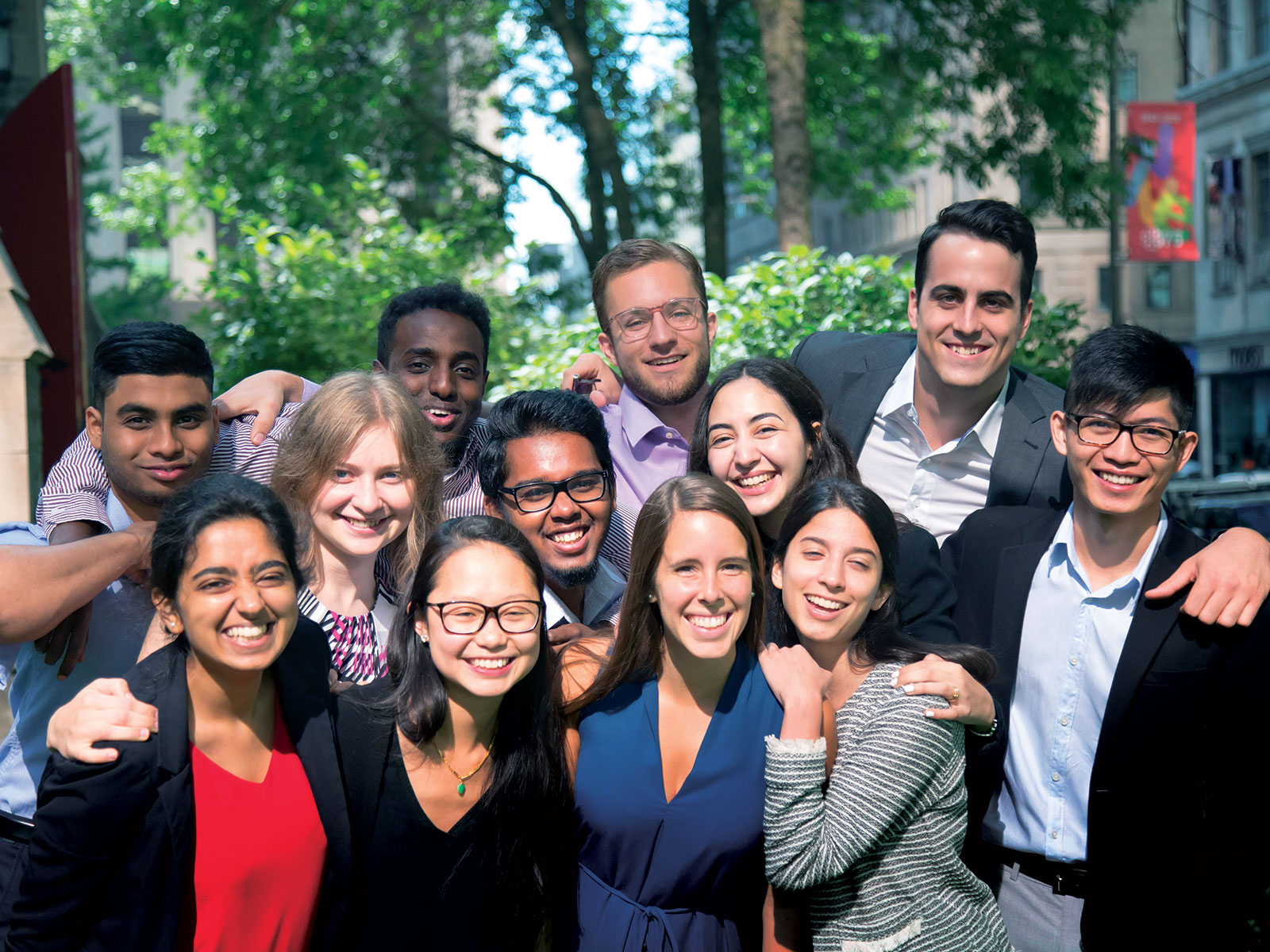 2018 Winners
Here are 2018 winners of the Montréal's Top Employers competition. Click an employer name to read our editors' full Reasons for Selection:
Find jobs from Montréal's Top Employers