About the Competition
Background
First published in 2006, Montréal's Top Employers is an annual competition organized by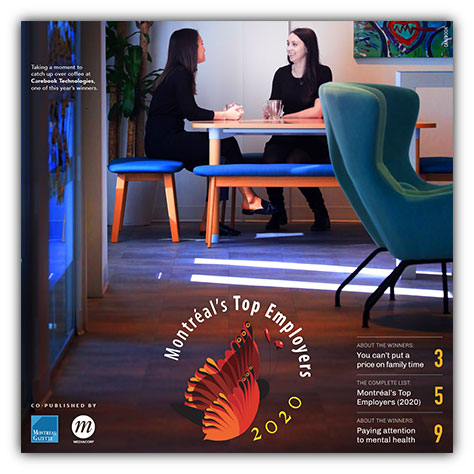 the editors of Canada's Top 100 Employers. This special designation recognizes the employers in Greater Montréal that lead their industries in offering exceptional places to work. This year's winners were announced on January 30, 2020 in a special magazine published in the Montreal Gazette and in an extended online feature. For more background on this year's competition, read the press release (English | French) issued on the announcement date.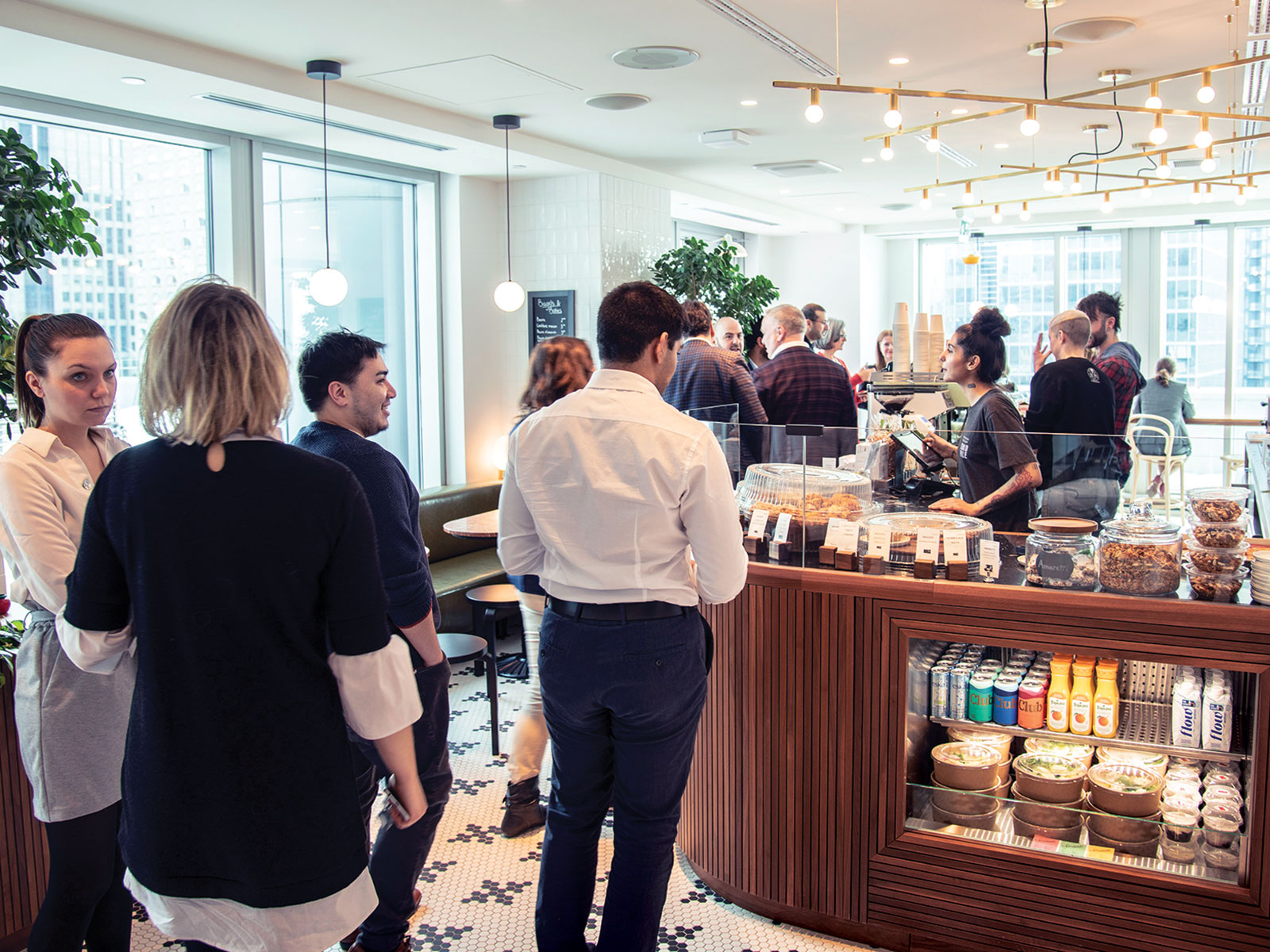 Selection Process
Employers are evaluated by the editors of Canada's Top 100 Employers using the same eight criteria as the national competition: (1) Physical Workplace; (2) Work Atmosphere & Social; (3) Health, Financial & Family Benefits; (4) Vacation & Time Off; (5) Employee Communications; (6) Performance Management; (7) Training & Skills Development; and (8) Community Involvement. Employers are compared to other organizations in their field to determine which offer the most progressive and forward-thinking programs.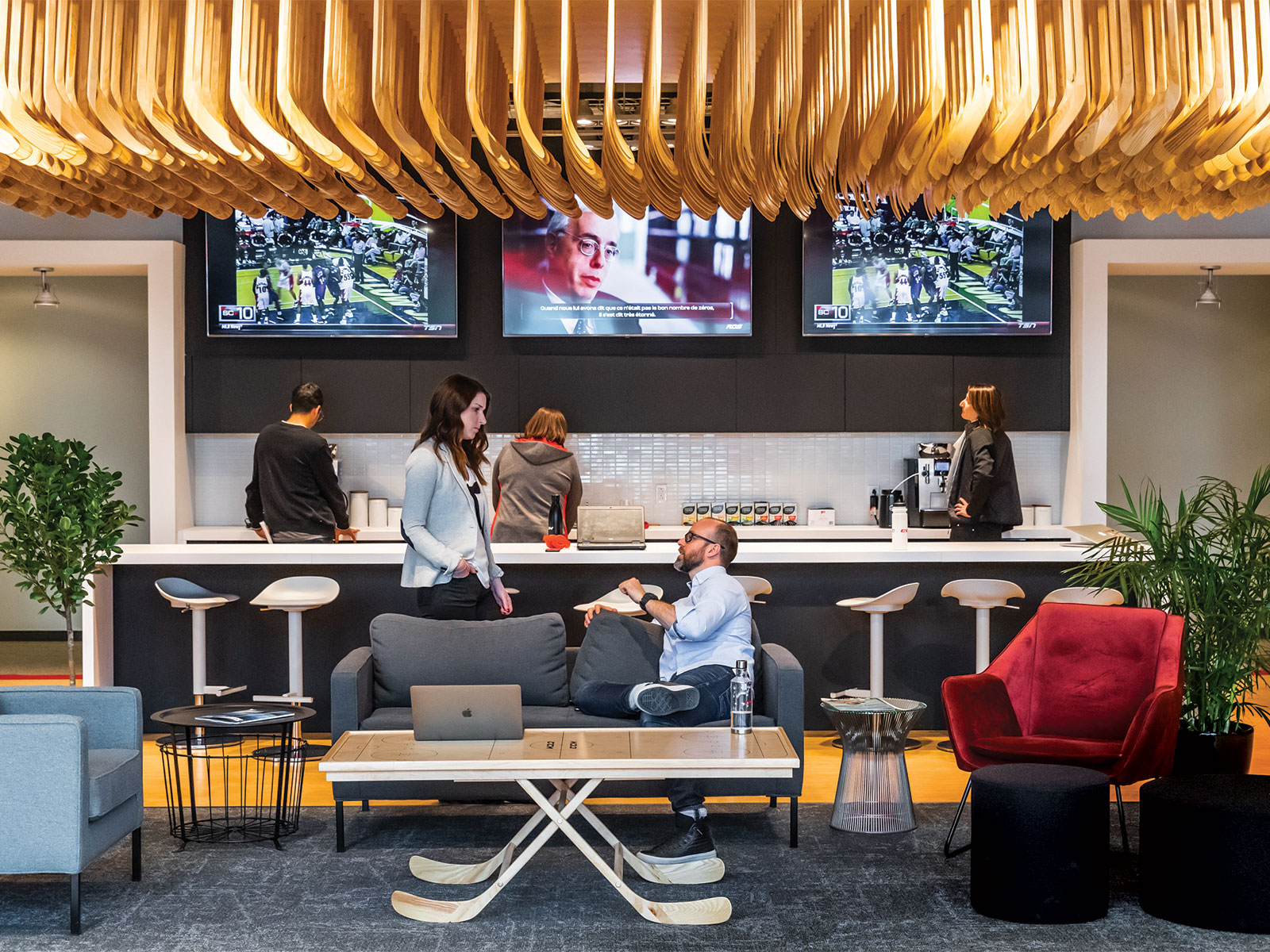 Media Partner
Our media partner on the Montréal's Top Employers project is the Montreal Gazette, the oldest continuously published newspaper in North America. Each year, the winners are announced in a special magazine published in the Montreal Gazette, which includes a summary of our editors' reasons for selecting each employer.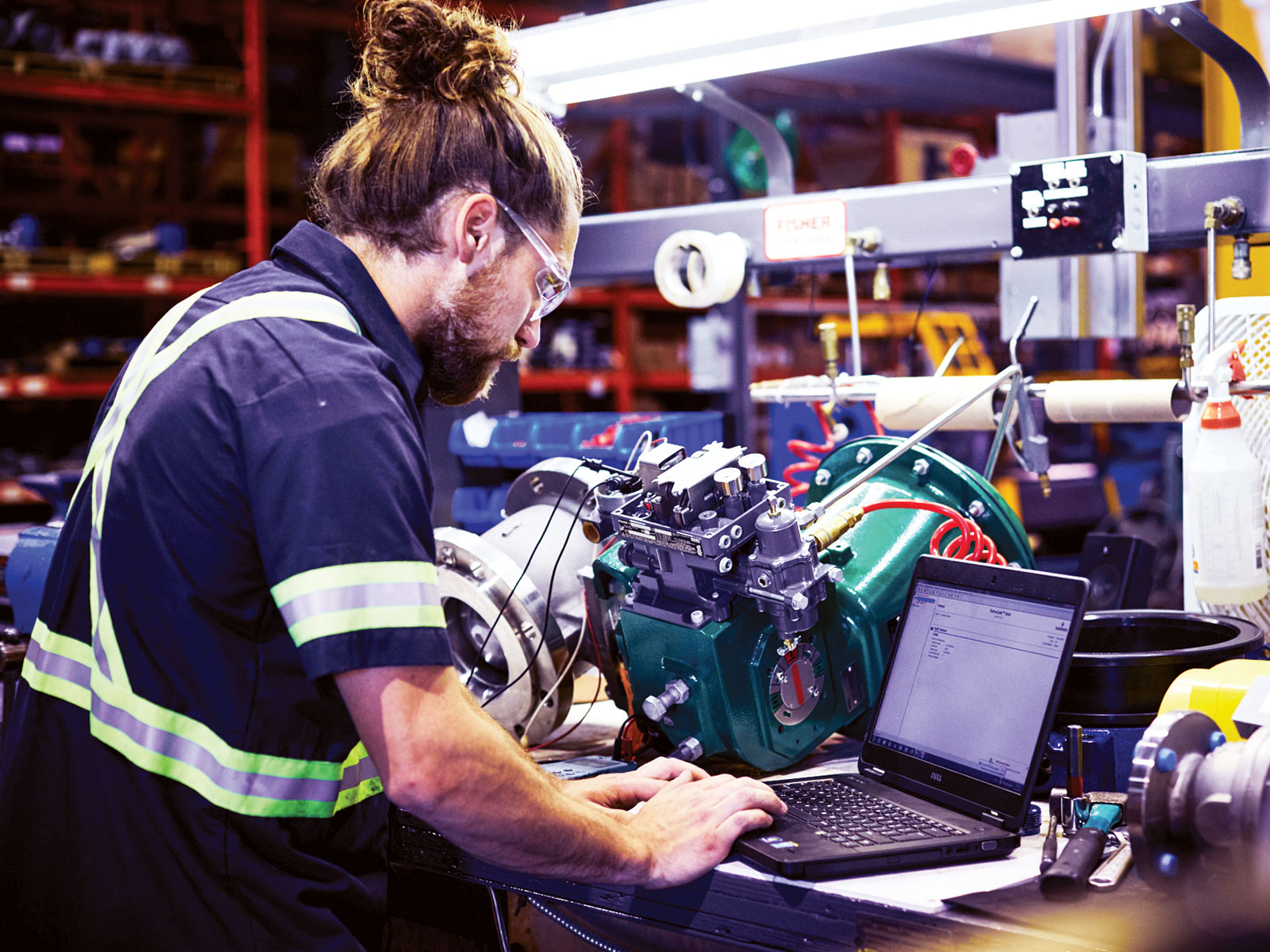 Eligibility Requirements
Any employer with its head office or principal place of business in Greater Montreal may apply for this competition. Employers of any size may apply, whether private or public sector.
2021 Competition
Applications for our 2021 competition will be available early in 2020. Our 2021 winners will be announced in a special magazine in the Montreal Gazette early in 2021.
Editorial Conference
To learn more about the competition, we invite you to join us at the Top Employer Summit, our annual editorial conference on the Canada's Top 100 Employers project. This event lets you discover the latest best practices from winners, meet competition organizers and editors, and hear inspiring stories from world-class speakers – all presented in a commercial-free format. The conference is Canada's largest annual event for senior-level HR professionals.
For Montreal's top employers, you can't put a price on family
Montreal's top employers know that making life easier for new parents translates to retaining employees. Over the past decade, many began providing staff with better parental leave.
"I think we've seen a shift -- we know how important it is, we've seen a shift towards more leave, and that's a good thing," said Andrea Gunraj, vice president of public engagement at the Canadian Women's Foundation. She cites tireless advocacy as the reason.
Through the Québec Parental Insurance Plan, new parents are eligible to receive up to 75 per cent of their salary for varying amounts of time, but employers recognize that earning less income while having to buy diapers, clothes, and everything else for a new baby is not ideal. To ease the stress, many, like L'Oréal Canada, offer top-up payments.
"These employers are saying 'You know what, we can top up that to make it economically still viable, and it makes us as an employer invest in you and your kids'," said Richard Yerema, who oversaw Mediacorp Canada's yearly "Canada's Top 100 Employers" project.
At L'Oréal, both adoptive and birth mothers are entitled to top-up payments reaching 100 per cent salary for 17 weeks. At Canada Economic Development for Quebec Regions (CED), new mothers are afforded top-up payments reaching 93 per cent of their salary for 52 weeks, while new fathers and adoptive parents are offered the same percentage for 37 weeks.
The Laurentian Bank Financial Group (LBFG) provides top-up payments to 100 per cent salary for 18 weeks for new mothers, and five days for new fathers and adoptive parents.
"We've looked at our competitive positioning in the market, and we understand that this is basically one of the rich plans that can be provided to our employees," said Alex Teijeira, senior vice-president of human resources at LBFG. "And it really helps for our prospective candidates as well."
According to a Statistics Canada report, in 2008, 96 per cent of mothers provided with top-up payments from their employers returned to work for the same institution once their leave came to an end.
"I think employers have figured that out," Yerema said. "It helps in the retention aspect of HR… To offer such benefits is to provide that kind of assurance that we're with you, we'll help you raise your children, we'll help you in this stage as you transition into becoming a parent. I think that sends a very supportive message to the individuals. It's a benefit that's not everywhere, but it's here."
Teijeira explained that in addition searching for competitive salaries and benefits when seeking employment, people also take wellness into consideration. Wellness refers to several aspects of a person's life, such as their physical, emotional, social, financial and mental wellbeing.
"Employees respond extremely strongly to a wellness agenda, and I think this fits extremely well in helping families take the time required for nursing their newborn children," Teijeira said.
"I do believe one of the reasons we've seen this benefit grow over the last 10-15 years is just simply because of that. It is an attractive benefit, it sends very positive message," Yerema said.
Gunraj pointed out that by allowing parents to spend time at home caring for their children during critical years, employers are investing in the future.
"Just getting a parent back to work (right away) interferes with a child's ability to grow up and develop and be able to become workers themselves," Gunraj said. "This idea of prioritizing the early years, making sure kids get the nutrition that they need, the love they need, the support, the mental stimulation, all those things. It becomes really important in the early years, because then it sets them up for the rest of their lives."
Yerema said that when the Top 100 began 20 years ago, the percentage of employers in Canada who offered top-up payments for parental leave was less than half. "Virtually all of the top 100 today in Canada have something there," he said.
Teijeira said LBFG recognizes that it must adapt its policies to an ever-changing world.
"What we want to do, is to do a review, because even if this policy has been there since 2001, modernizing means, how can we ensure that it continues to be relevant for the new crowd?" he said.
—Katelyn Thomas

From the official announcement magazine for Montréal's Top Employers (2020), published on January 30, 2020 in the Montreal Gazette.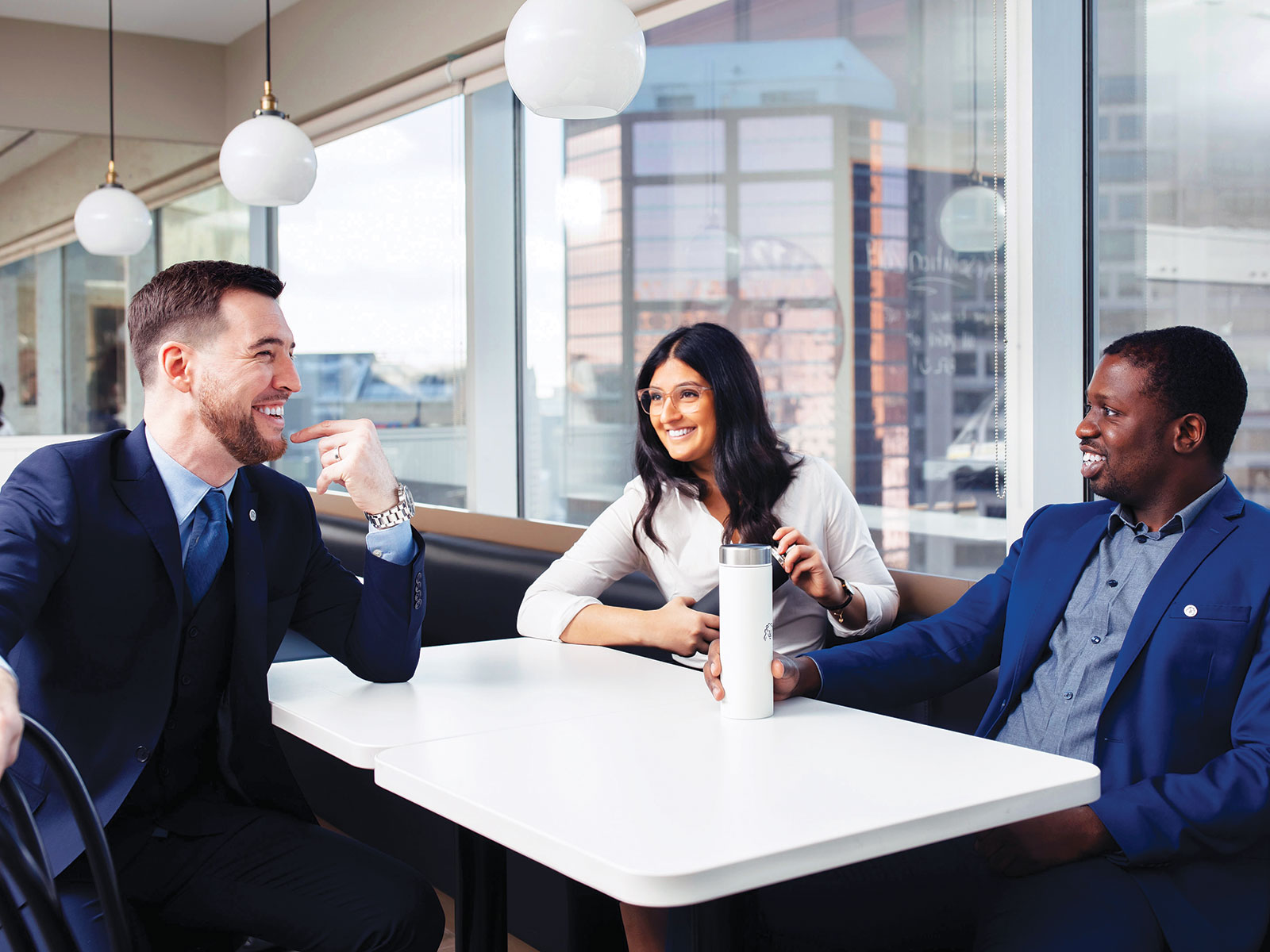 2020 Winners
Here are 2020 winners of the Montréal's Top Employers competition. Click an employer name to read our editors' full Reasons for Selection:
Mental health policies a priority for Montreal's Top Employers, experts say
As society's understanding of mental illness grows, experts say Montreal's top employers have taken a leadership role in destigmatizing psychological well-being in the workplace.
"The trend we've noticed over the last few years is the opening-up of the conversation about mental health in a work setting," said Richard Yerema, who oversaw the development of Mediacorp Canada's annual "Canada's Top 100 Employers" project.
This change in workplace culture takes several forms. L'Oréal Canada offers stress management programs, while real estate company Ivanhoé Cambridge Inc. provides free access to online video sessions that cover mental disorders. Meanwhile, McGill University recently introduced a certification training that teaches employees how to help someone in the midst of a psychological crisis.
According to Yerema, by establishing these new strategies, the city's employers are addressing mental health in a way that goes beyond anything seen in the history of Canadian business.
"In the past, a mental health strategy could be represented by the bottle of rye in the side cabinet," Yerema said. "It's a reassuring aspect of humanity that we do learn, individually and collectively, that we might need to do a little better."
At accounting firm Richter LLP, doing better means offering benefits that are not just limited to physical health. As part of the company's new benefits plan, employees can use $1,000 to subsidize various wellness-related activities such as sports classes, painting, pottery and photography. The company also offers flexible hours to reduce stress and anxiety.
Joanie Coutu-Bellerose, the performance manager at Richter, said she's noticed an improvement in employee retention and engagement since implementing these new policies.
"Businesses have to learn to become more human," she said. "In the past, business was about making a profit. But now, companies need to be more sensible and understanding to keep their employees."
At Bell Canada, wellness initiatives have also improved employee recruitment. Mary Deacon, the chair of the Bell Let's Talk campaign, said many employees tell her they chose to work at Bell due to the company's commitment to raising awareness of mental illness.
"At Bell, our initiatives ensure that our employees feel as comfortable talking about their mental health as they do with their physical health," Deacon said. "And that's the way it should be."
But whereas Bell opts for mandatory wellness training and an extended coverage on mental health benefits, companies like accounting firm PSB Boisjoli LLP prove that even small measures go a long way. The firm organizes lectures with mindfulness professionals, exercise activities and nutrition info sessions to help employees adopt healthy habits.
"We get so caught up in our routine that we sometimes forget to stop and breathe," said Marisa Rezzara, the vice-president of human resources at PSB Boisjoli LLP. "Something as small as a free meal can make a world of difference for one's mental health."
Meanwhile, employers like the Business Development Bank of Canada (BDC) demonstrate that it's not just about what you do; it's about who you partner with. The financial institution recently conducted a study with the Canadian Mental Health Associated to better understand the psychology of entrepreneurs. After surveying over 500 businesses, the BDC found that at least two-thirds of entrepreneurs reported feeling depressed at least once a week.
"Because entrepreneurs are seen as invincible superheroes, they're less open to discussing their issues," said BDC Chief Marketing Officer Annie Marsolais. "Now that we know there's a problem, we can implement solutions."
But while these top employers may vary in the specifics of their solutions, they all said they want to contribute to a better understanding of mental health in the workplace.
"If there were specific things that you could do to create an environment where your employees were more productive, then why wouldn't you do those things?" Deacon said. "Offering mental health services just makes sense, on an individual level and a corporate level."
—Daniel Sucar

From the official announcement magazine for Montréal's Top Employers (2020), published on January 30, 2020 in the Montreal Gazette.
Find jobs from Montréal's Top Employers