About the Competition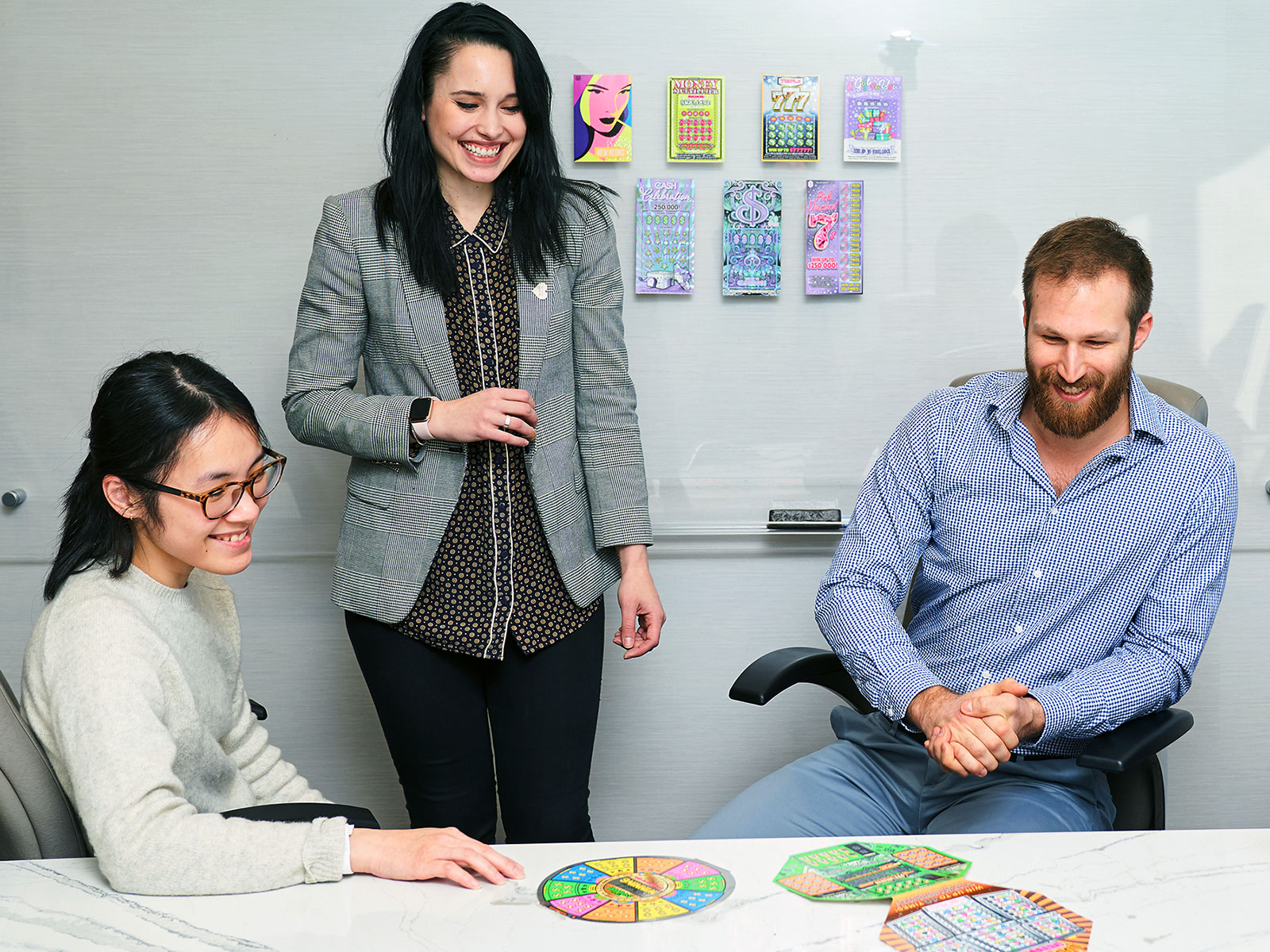 Background
Now in its 17th year, Manitoba's Top Employers is an annual competition organized by the editors of Canada's Top 100 Employers.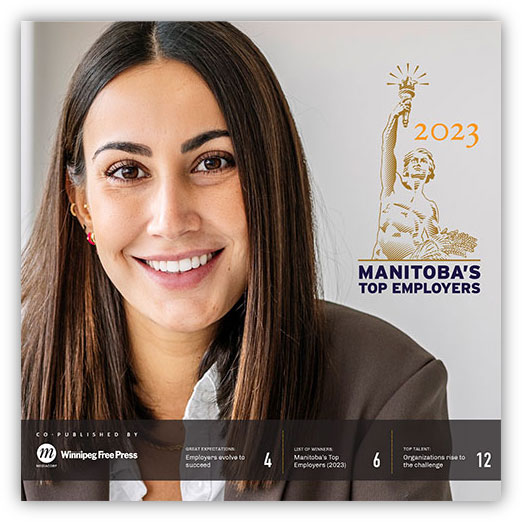 This special designation recognizes the Manitoba employers that lead their industries in offering exceptional places to work. Read the special magazine co-published with the Winnipeg Free Press on March 21, 2023 announcing this year's winners. For more background on this year's competition, read the news release issued on the same date.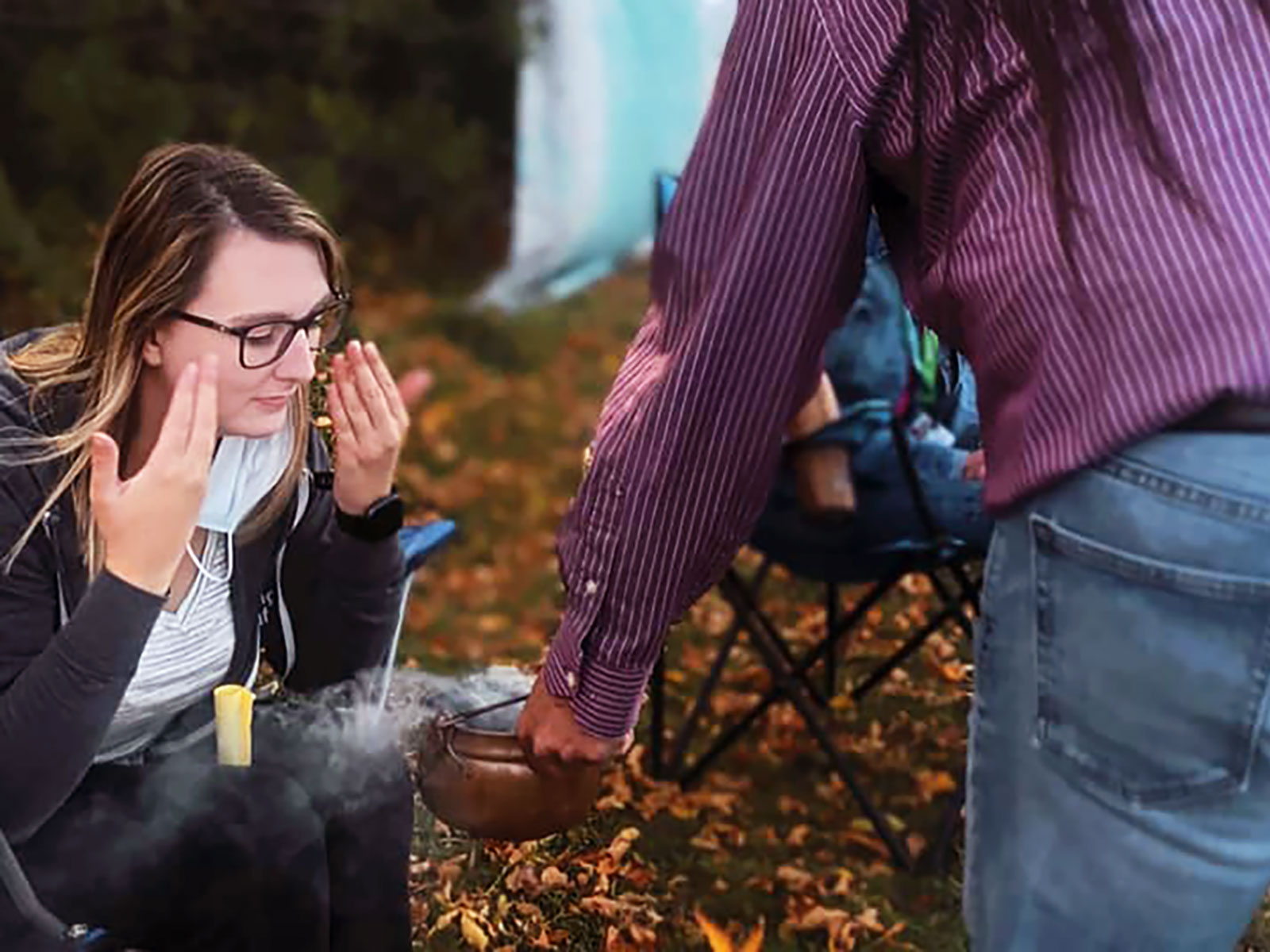 Selection Process
Employers are evaluated by the editors of Canada's Top 100 Employers using the same eight criteria as the national competition: (1) Workplace; (2) Work Atmosphere & Social; (3) Health, Financial & Family Benefits; (4) Vacation & Time Off; (5) Employee Communications; (6) Performance Management; (7) Training & Skills Development; and (8) Community Involvement. Employers are compared to other organizations in their field to determine which offers the most progressive and forward-thinking programs.
Editorial Partner
The Winnipeg Free Press is our editorial partner on the Manitoba's Top Employers project and announces the winners in a special magazine we co-publish each year. For our detailed Reasons for Selection, please review the full list of winners. Publishing detailed Reasons for Selection is a distinguishing feature of our competition: it provides transparency in the selection of winners and "raises the bar" so other employers can discover and adopt initiatives that work well elsewhere.
Eligibility Requirements
Any employer with its head office or principal place of business in Manitoba may apply for this competition. Employers of any size may apply, whether private or public sector.
2024 Competition
Applications for our 2024 competition will be available early in 2023. Our 2024 winners will be announced in the Winnipeg Free Press in early 2024. Join our mailing list to stay up to date and receive an application for next year's competition.
Great expectations built upon more than just hope
Manitoba organizations have great expectations for 2023. This does not mean that the road away from the effects of the pandemic will be simple or easy. Roadblocks remain. But over the last few years, businesses have learned that they need to be nimble and resourceful to leap over hurdles preventing them from succeeding.
According to the Manitoba Outlook Survey (requested by Manitoba Chambers of Commerce and executed by Leger), "70 per cent of Manitoba business leaders indicate they are near or have exceeded pre-pandemic revenues." CEO and president of the Chambers, Chuck Davidson, tempered the enthusiasm by noting that "businesses are now being impacted by inflationary pressures and workforce shortages, both of which are impacting further recovery efforts."
A common concern unites businesses – staffing. Ask Manitoba employers what keeps them up at night in 2023 and their answers will be finding or keeping great employees.
Demographics seem to be against them
A recent Free Press article called, "City staffing crunch demands innovative solutions," explains what many of us already knew about the concerns about this issue: "Canada's workforce is aging. The population now has more people between 55 and 64, around the age of retirement, than it does between 15 and 24."
A larger than normal attrition rate has been on the horizon for decades. Filling these large staffing holes left by baby boomer retirements was meant to be addressed with solid planning. But as many of us observed, companies were hit hard by several issues, including 2022's great resignation. Due to unexpected retirements, vacancies and other more dire concerns, many company plans were disrupted.  Let's face it, in 2017, who folded a pandemic into their five-year plans?
In years past, workers jostled to get stable employment with companies offering benefits and a pension. While salary, benefits and pensions are key components drawing applicants to organizations, the Free Press story further notes that "the conversation is bigger than money. Many gen-Zers are also rejecting the idea that one's identity comes from work."
This may explain the desire by many to work from home. Whether you call it work/life balance or just a plain desire to avoid heavy commutes, the result is the same: the Manitoban workforce is looking for employers who are flexible.
For the winners of this year's Manitoba's Top Employers competition, selected by Mediacorp Canada Inc., responding to changing needs is key to attracting and retaining top talent. Top employers have adopted hybrid work options where possible and focused on incorporating flexibility into their policies, such as flexible start and end times, paid personal days to enable employees to uphold personal commitments, and paid time-off for illness and well-being.
Organizations recognized this year also ensure that their benefits serve employees at every stage of their lives, whether it's maternity and parental leave top-up for those starting a family or long-term savings that bring peace of mind for retirement. The best employers work to improve the lives of their people, and the 2023 winners are shining examples of just that.
– Charlene Adam

From the official magazine announcing Manitoba's Top Employers (2023), co-published with the Winnipeg Free Press on March 21, 2023. All rights reserved.
2023 Winners
Here are the 2023 winners of the Manitoba's Top Employers competition. Click an employer name to read our editors' full Reasons for Selection: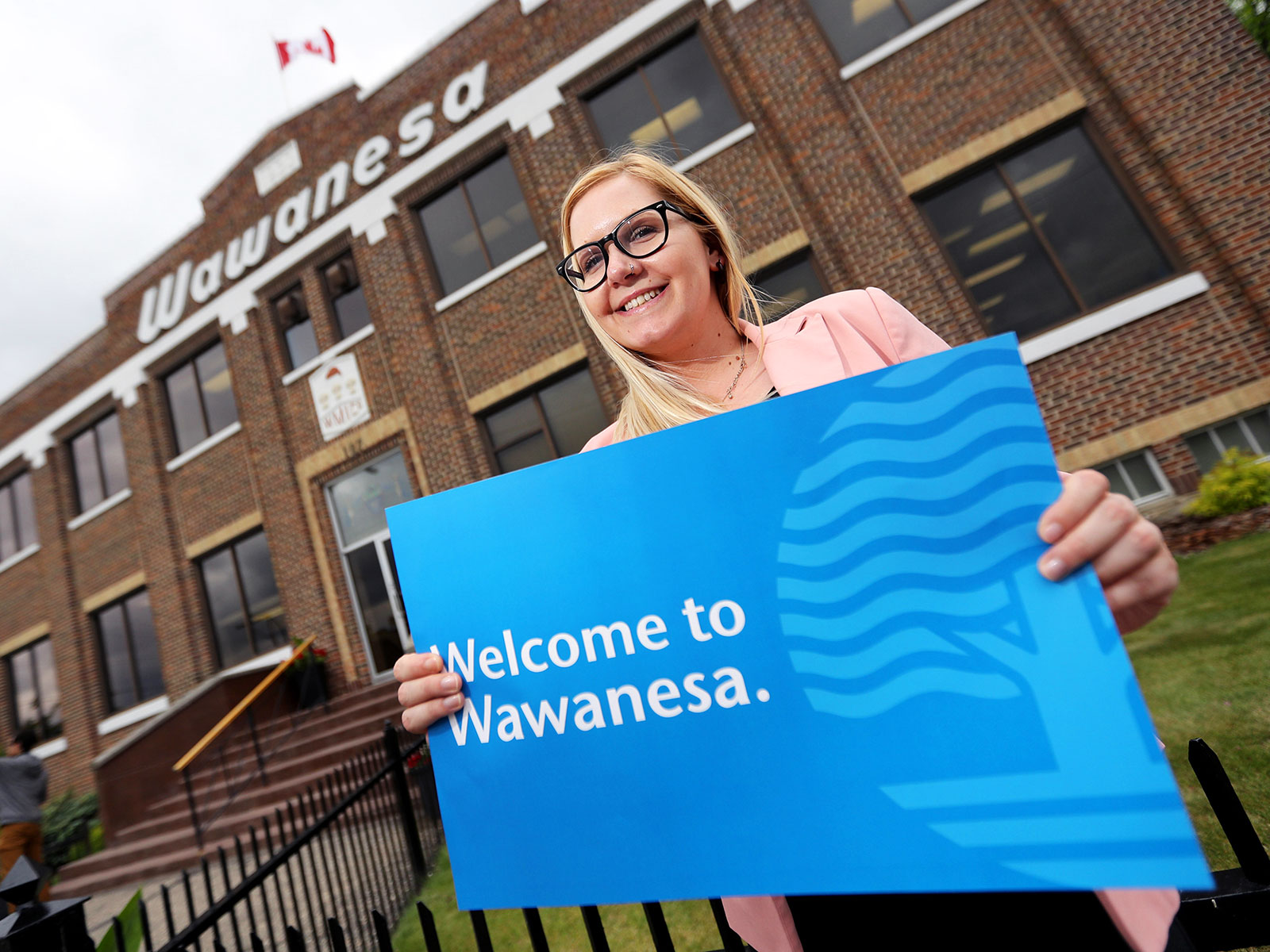 Wisdom to work by
The masks are off, social distancing is gone – but effects of the pandemic still hover over the economy. Across the board a common concern lingers in every Manitoban organization – staffing.
Attracting great employees has always been at the top of employers' concerns. And the best employers in the province were just recognized for their efforts with the release of the 17th annual edition of Manitoba's Top Employers.
Employers featured on this year's list of winners provide solid examples of why these organizations are at the top of employees' list of the best places to work in the province.
The competition has been organized by the editors of Canada's Top 100 Employers who have been busy following the best employers from across the country for over two decades. For the Manitoba's Top Employers competition, the same eight criteria are used to determine the winners with an editorial panel evaluating the criteria to determine the winners of the annual competition.
Because so many employees are attracted to the organizations on the list, it's often used by other companies to review emerging employment trends in order to glean excellent suggestions that they may wish to implement in their organizations.
With workforce concerns emerging as one of the most challenging issue for employers in 2023, being chosen to participate is more important than ever. Competition for talent has truly gone global in all sectors of the economy.
Consider the recent Free Press story called Manitoba officials headed to Philippines on nurse-recruiting mission where a team was sent to find eligible nurses and health care aids. It's a bold move that highlights the challenges faced by employers in recruiting new employees post-pandemic.
With this as the backdrop, being chosen as one of Manitoba's Top Employers can only help in the recruitment (and retention) of employees. "The annual competition has helped employers benchmark themselves and find ways to enhance their own programs" explains the project's executive editor Richard Yerema
Yerema also notes that the employer-employee relationship goes beyond the paycheque, stating that "the best employers have always listened and looked for ways to accommodate employees' needs within and outside of work, and this ongoing evolution is a hallmark of the best employers" And, we can certainly see this in action over the past few years.
One recent example is embracing the hybrid work model. A 2022 Angus Reid poll showed that most work-from-home employees, "(90 per cent) reported being at least as productive at home as they were previously on-the-premises businesses." The results of the poll further reveals that 40 per cent of jobs can be done remotely in varied capacities.
Forward thinking organizations realize the growing importance of work/life balance, while acknowledging the benefit of touching base in a traditional office setting.
Naturally, not every job can be done remotely. And not every employee would choose that option if it were offered, but great organizations are taking these desires into consideration and attempting to accommodate when possible.
Keen observers of employment trends may hear the term qualified candidates. In a world with swiftly changing technologies, employees need to have current training. This is a key offering by many of the winners of Manitoba Top Employers. Adult training is core to many of their succession and retention plans. It makes sense all around when companies can develop from within.
Further inspection of the top employer list highlights other core talent-attracting mechanisms. From benefits such as wellness programs, vacations, training and parental leave, a lot is being offered to ensure talent retention and satisfaction.
Winners on this list reveal that there is wisdom in treating your employees well.
– Charlene Adam

From the official magazine announcing Manitoba's Top Employers (2023), co-published with the Winnipeg Free Press on March 21, 2023. All rights reserved.
Find jobs from Manitoba's Top Employers