About the Competition
Background
Now in its 15th year, Canada's Greenest Employers is an editorial competition organized by the Canada's Top 100 Employers project. This special designation recognizes the employers that lead the nation in creating a culture of environmental awareness in their organizations.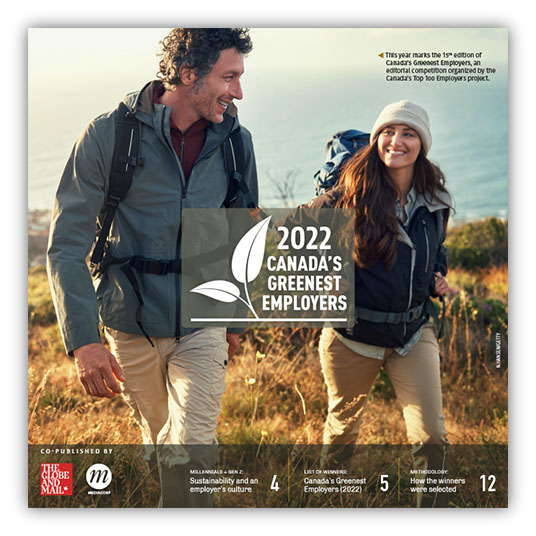 These employers have developed exceptional sustainability initiatives – and are attracting people to their organizations because of their environmental leadership. This award grew out of two remarkable speeches given by Al Gore and Robert F. Kennedy Jr. at our annual conferences in 2006 and 2007, respectively. Prior to 2009, this award was called "Canada's Most Earth-Friendly Employers". This year's winners were announced in a special magazine published on April 20, 2022, and featured in the Globe and Mail. Read the press release issued the same day for more background in this year's competition.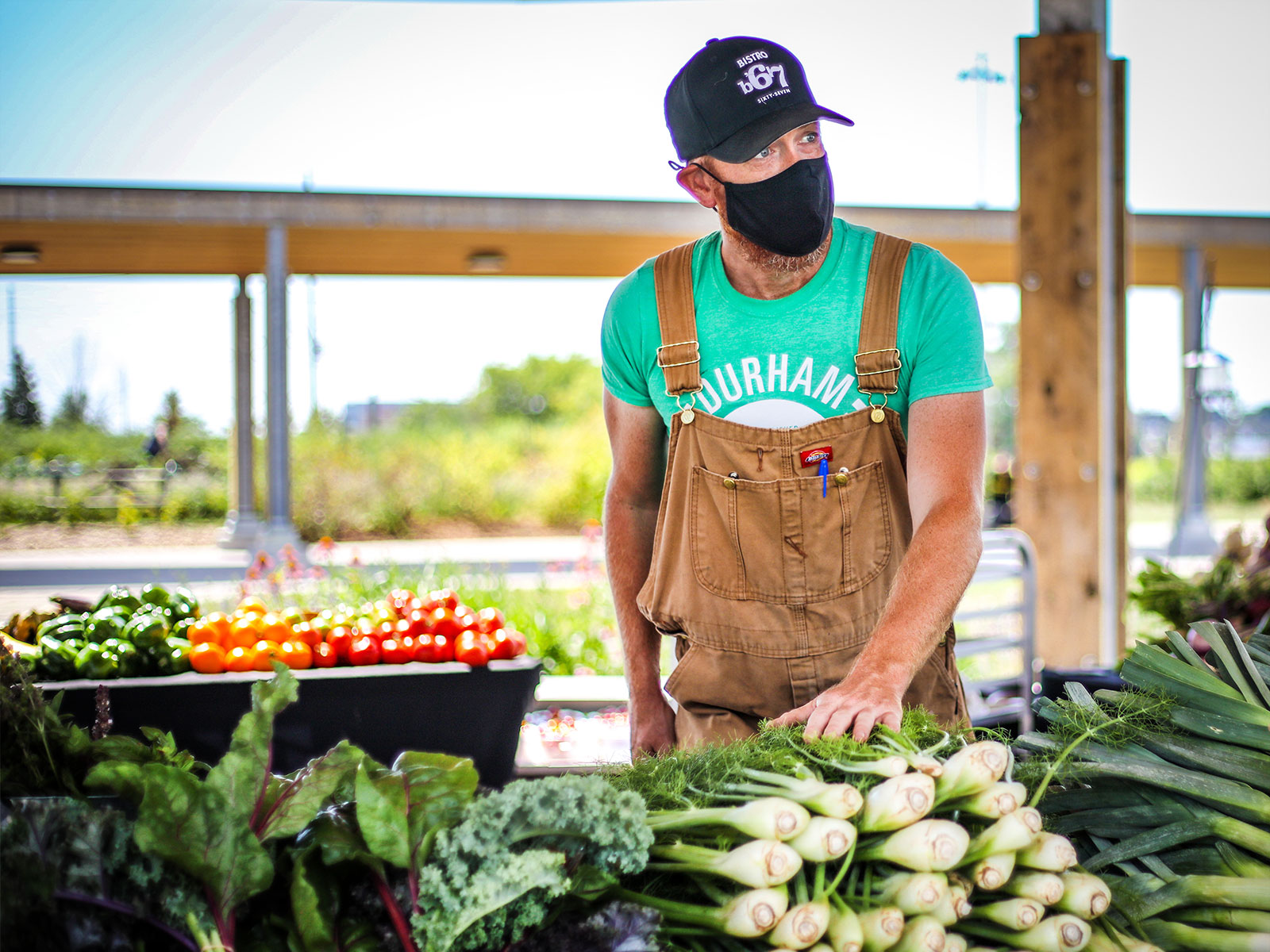 Selection Process
Each employer is evaluated by the editors of Canada's Top 100 Employers in terms of: (1) the unique environmental initiatives and programs they have developed; (2) the extent to which they have been successful in reducing the organization's own environmental footprint; (3) the degree to which their employees are involved in these programs and whether they contribute any unique skills; and (4) the extent to which these initiatives have become linked to the employer's public identity, attracting new employees and clients to the organization.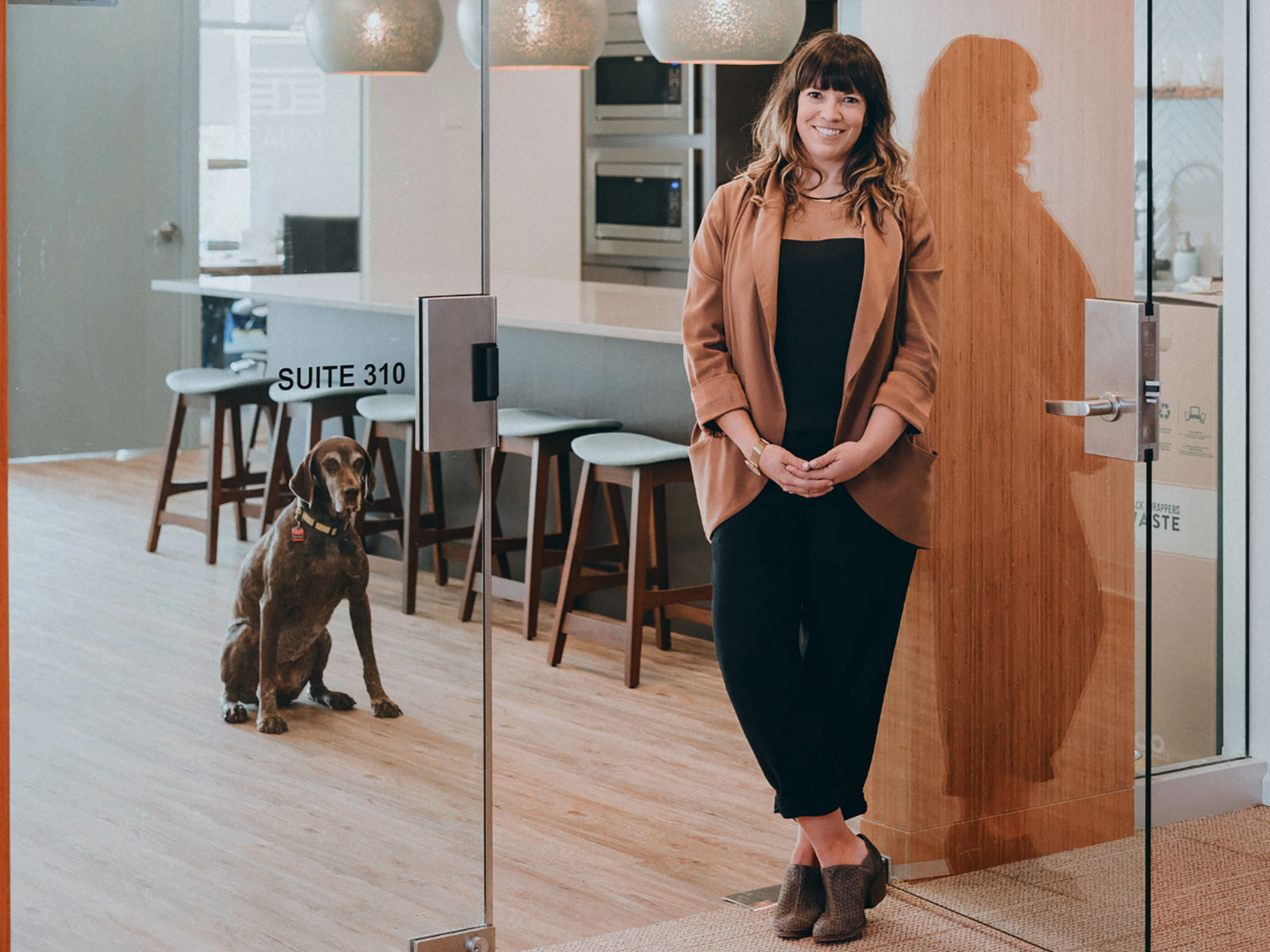 Reasons for Selection
Each spring, our editors release the list of winners and publish their reasons for selection – click an employer's name below to read why each of this year's winners was chosen. Publishing detailed Reasons for Selection is an important feature of our competition: it provides transparency in the selection of winners and "raises the bar" so that other employers can improve upon these best-practices.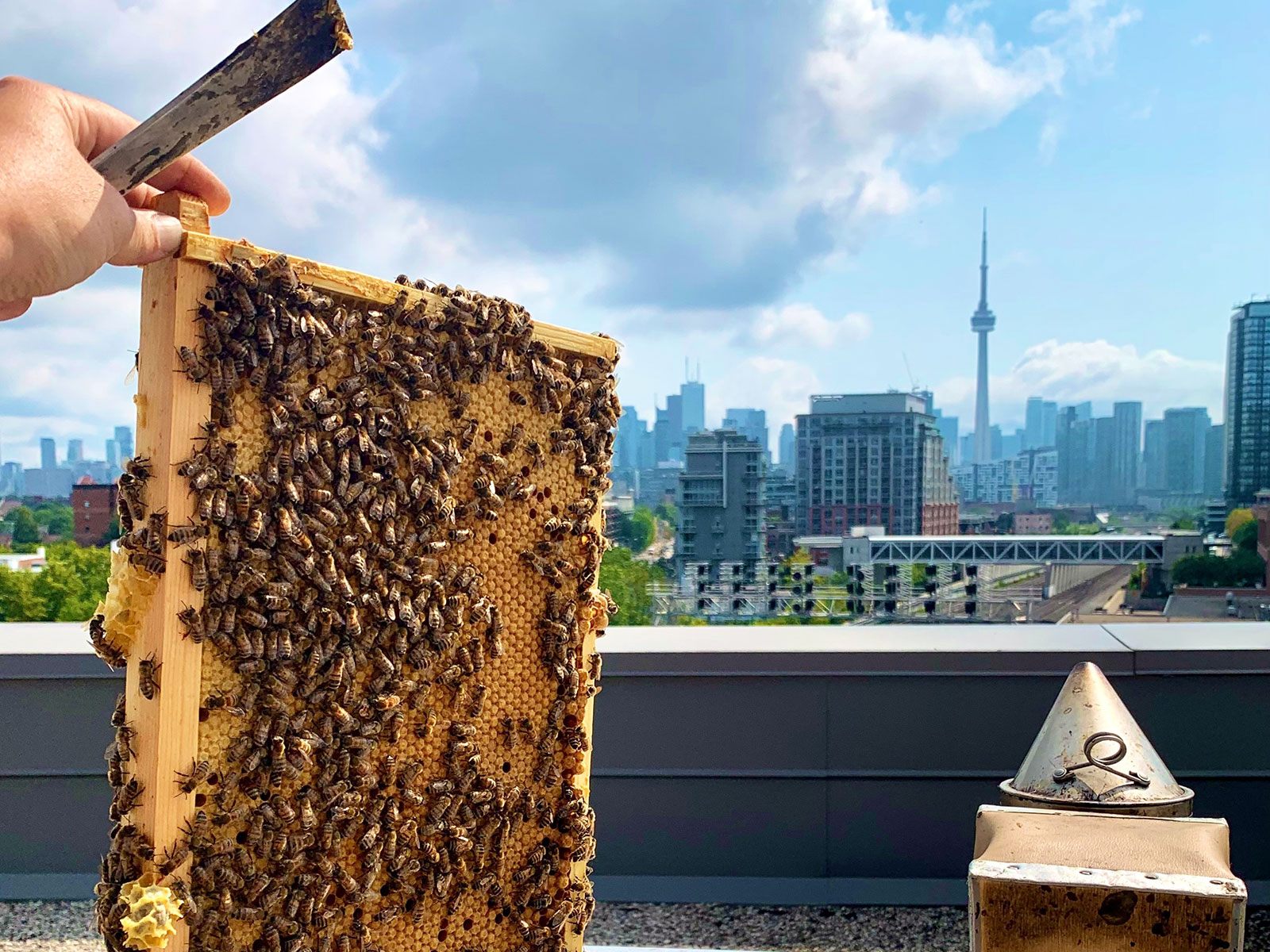 Eligibility Requirements
Any employer operating in Canada may apply for the Canada's Greenest Employers competition. Employers of any size may apply, whether private or public sector.
2023 Competition
Applications for our 2023 competition will be available early in 2022. Our 2023 winners will be announced in the spring of 2023 near Earth Day. Join our mailing list to stay up to date and receive an application for next year's competition.
Introduction

Sustainability is a competitive advantage for Canada's Greenest Employers 2022 by Mediacorp
As the world evolves towards a low-carbon economy, sustainability is a "must have" for any organization. That's something Canada's Greenest Employers 2022, selected by Mediacorp Canada Inc., have taken to heart. Being "green" is ingrained in their DNA, with a commitment to the environment backed up by exceptional sustainability programs and initiatives.
It's also increasingly important as today's job seekers are asking tough questions about a company's environmental policies. Millennials and Gen Z are especially keen to work for an employer that cares about creating a more sustainable world, and whose corporate values align with their own. And it's not just employees -- an organization's sustainability is increasingly important to customers who are concerned and value the environment.
All the winners of Canada's Greenest Employees 2022 by Mediacorp share ambitious targets regarding their own ecological footprint. Each has formalized sustainability strategies to identify areas within their operations where they can make a difference, often with groundbreaking initiatives.
Software developer SAP Canada is just one example. As part of an international firm, the company aims to be carbon neutral by 2023 and has instituted numerous measures to help reduce and mitigate its environmental impacts, including creating a "green" cloud powered by 100-per-cent renewable electricity. That, in turn, helps customers reduce their own operational carbon emissions.
Winning companies also promote a collaborative culture of sustainability and encourage employees to make environmentally responsible choices, both at home and in the workplace, including sustainable modes of transportation. Typically, this is done through initiatives like transit subsidies, preferred parking for carpoolers, electric vehicle charging stations, facilities for cyclists and more. For instance, BlackBerry hosted its first "Team BlackBerry" bike ride to help new cyclists develop confidence when riding to work.
Building in sustainability makes sense from a business point of view, as lower energy consumption significantly lowers operating costs. For instance, Canon Canada's head office features a number of cost-saving environmental features including an onsite "digester" that converts all food and organic waste into grey water, as well as window shades that automatically adjust to temperatures and the sun's position.
For more inspirational ideas regarding sustainable business practices and policies, read on. Being "green" isn't just the right thing to do, it's also a competitive advantage; and Canada's Greenest Employers 2022 by Mediacorp know how to do it right.
– Diane Jermyn
This story appeared in the official magazine announcing Canada's Greenest Employers (2022), published on April 20, 2022, and featured in the Globe and Mail. Used with permission.
2022 Winners
Here are the 2022 winners of the Canada's Greenest Employers competition. Click an employer name to read our editors' full Reasons for Selection: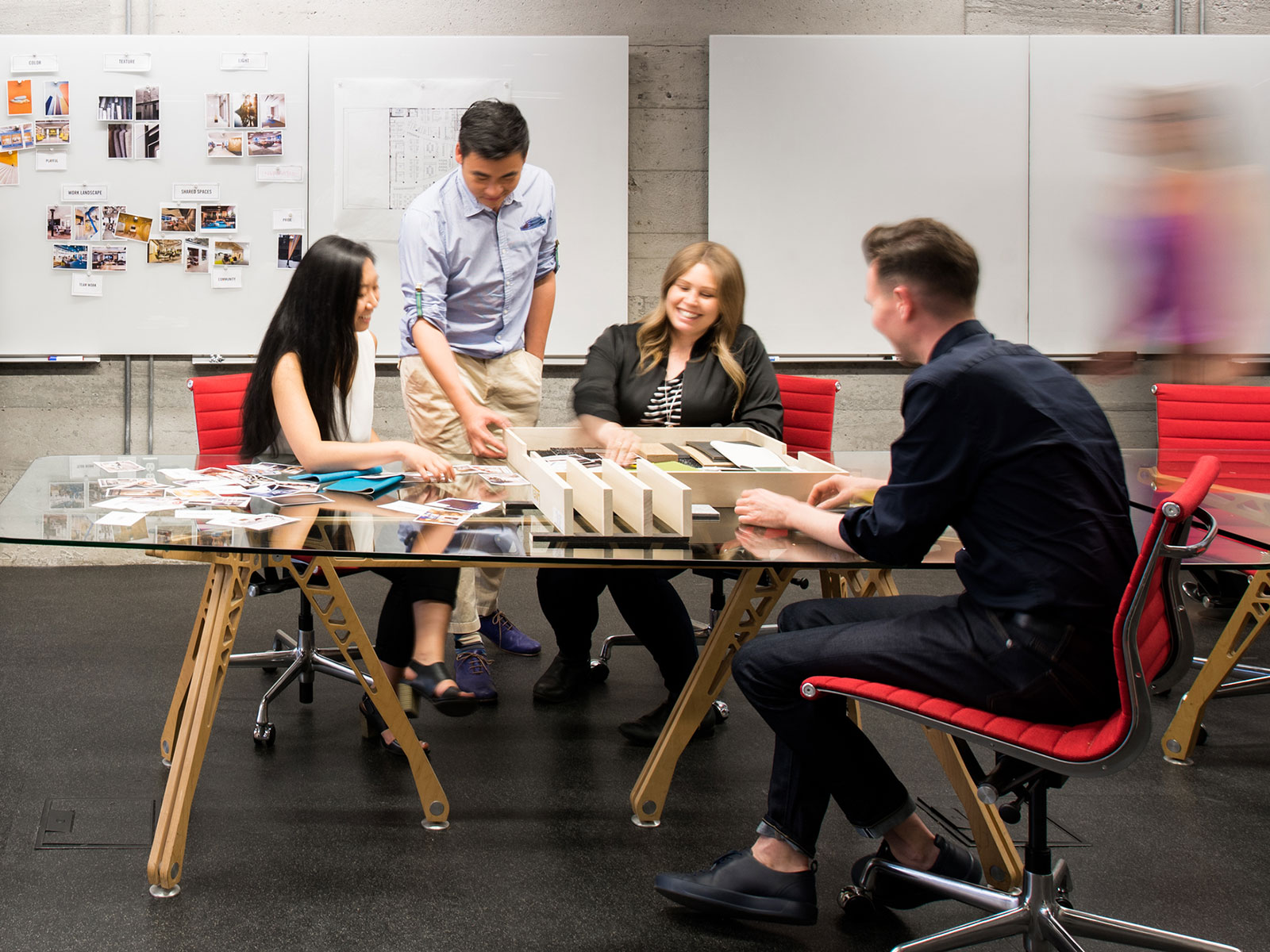 Getting to Zero

Canada's Greenest Employers are doubling down on sustainability
There's a buzz around the locations of many of Canada's Greenest Employers for 2022. That's because so many of them in recent years have added beehives, usually for environmentally threatened honeybees, to their rooftops or corporate campuses. On the face of it, it may seem a little out of sync with what you'd expect from a business-minded company. But it's all part of a dramatic intensification of sustainability efforts by Canadian organizations and their employees.
For some, the apiary on the roof is a largely symbolic item, though it definitely helps pollinators, notes Richard Yerema, managing editor for Mediacorp Canada, which runs the competition. "These actions may seem little, but collectively, they are a reflection of the values that people are bringing to work and the things they want to see," he says. "This is a competition where employees are very much involved. It's an outgrowth of community, where people can make a difference collectively with their colleagues, to have an impact and do some do some of those little things that form part of a broader picture."
And in that bigger picture, there is also a lot more buzz -- in the form of buzzwords. Many organizations now have a person with the newly minted title of, say, vice-president, environment, or director of sustainability. That person or a team of employees may work with their company's recently developed EMS -- for environmental management system, a set of practices and often a database that helps the organization monitor its efforts to reduce its environmental impact.
And then comes the biggest new buzzword of all -- ESG. That one is three adjectives in search of a noun, standing for environmental, social and governance. Some organizations speak of their commitment to ESG "standards", others "considerations". Many, again, have a vice-president, ESG, or similarly titled official, whose domain covers a whole set of ideas about corporate responsibility that were barely discussed a decade ago.
All of which points to how seriously Canada's best employers are now taking the cause of sustainability, and how much they want to be seen to be doing so. Yerema says the applicant pool for Canada's Greenest Employers is the fastest-growing specialty category among the competitions run by Mediacorp Canada.
"The interest level increases every year, and I think that's a reflection of organizations implementing policies and programs where they feel they have something to share," he says. "We're hearing from organizations with stories to tell."
Many organizations, especially large ones, have been motivated by Canada's participation in the 2015 Paris Agreement on climate, which calls for an immediate reduction in greenhouse gas emissions to keep the global temperature rise to less than two degrees C above pre-industrial levels and to reach net zero emissions by 2050. Many of Canada's Greenest Employers have set the 2050 goal for their own operations, and many also have set specific goals for becoming carbon neutral, by 2030 or sooner. TD Bank Group, which has had a chief environment officer since 2008, proudly notes that it has been carbon-neutral for the past 12 years.
There's another factor driving employers to make sure they have strong sustainability policies -- recruitment. At B.C.'s TransLink transit system, Derek Stewart, a 19-year veteran, is now director of safety, environment and emergency management for Coast Mountain Bus Company. He observes: "When I started as an environmental officer, it wasn't a mainstream idea -- we really had to push to get people to buy in to our recycling and energy-saving programs. Now, people want to know how sustainable you are as an organization before they come to work for you. It's been a beautiful shift."
Yerema echoes that perception. "Employers are making sure that people they're recruiting understand that they actually care and that they're trying to improve their processes and their impact on the community, the local environment and the planet," he says. "I think that becomes a great selling feature for a generation that has been raised with the idea that we are responsible for the environment, and we should not only mitigate our individual impacts, but act collectively. An employer that's actually walking the talk is very attractive to a lot of people coming of age and looking for work."
So don't count out the bees. Well beyond the traditional office recycling efforts, companies these days are also busy installing electric vehicle charging stations in their parking lots and holding "green meetings" -- conferring without plastic water bottles on the table or wasting uneaten snacks. In their business lines, manufacturers are trying to reduce plastic packaging and take back their used products for refurbishing, while banks are increasingly stressing sustainable finance to support green firms. Across the Canadian employment hive, in other words, there is now a lot more honey.
– Berton Woodward
This story appeared in the official magazine announcing Canada's Greenest Employers (2022), published on April 20, 2022, and featured in the Globe and Mail. Used with permission.
Find jobs from Canada's Greenest Employees