About the Competition
Background
Now in its 11th year, Canada's Best Diversity Employers recognizes employers across Canada that have exceptional workplace diversity and inclusiveness programs.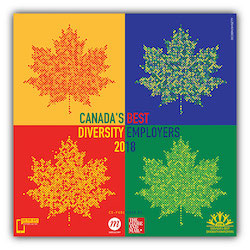 This competition recognizes successful diversity initiatives in a variety of areas, including programs for employees from five groups: (a) Women; (b) Members of visible minorities; (c) Persons with disabilities; (d) Aboriginal peoples; and (e) Lesbian, Gay, Bisexual and Transgendered/Transsexual (LGBT) peoples. This competition replaced our two annual rankings of the top employers for women and visible minorities, which we published as an appendix to our paperback between 2002 and 2007, when the present competition was launched. Read the special magazine announcing this year's winners published in the March 2, 2018 edition of The Globe and Mail. Read the press release issued the same day for more background on this year's winners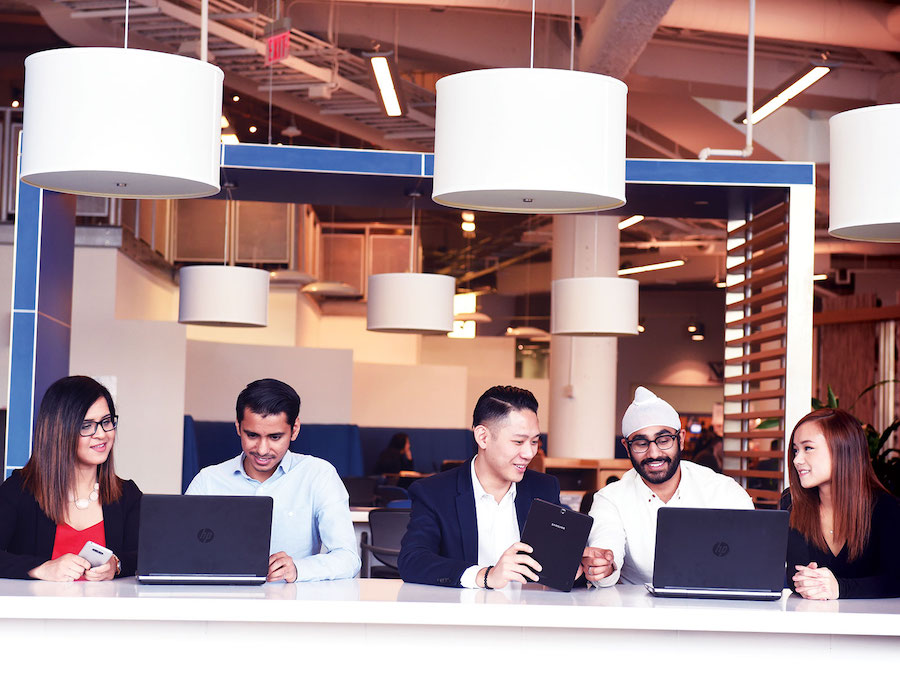 Selection Process
To determine this year's winners of the Canada's Best Diversity Employers competition, Mediacorp editors reviewed diversity and inclusiveness initiatives at employers that applied for the Canada's Top 100 Employers project. From this applicant pool, a smaller short-list of employers with noteworthy and unique diversity initiatives was developed. The short-listed candidates' programs were compared to those of other employers in the same field. The finalists chosen represent the diversity leaders in their industry and region of Canada.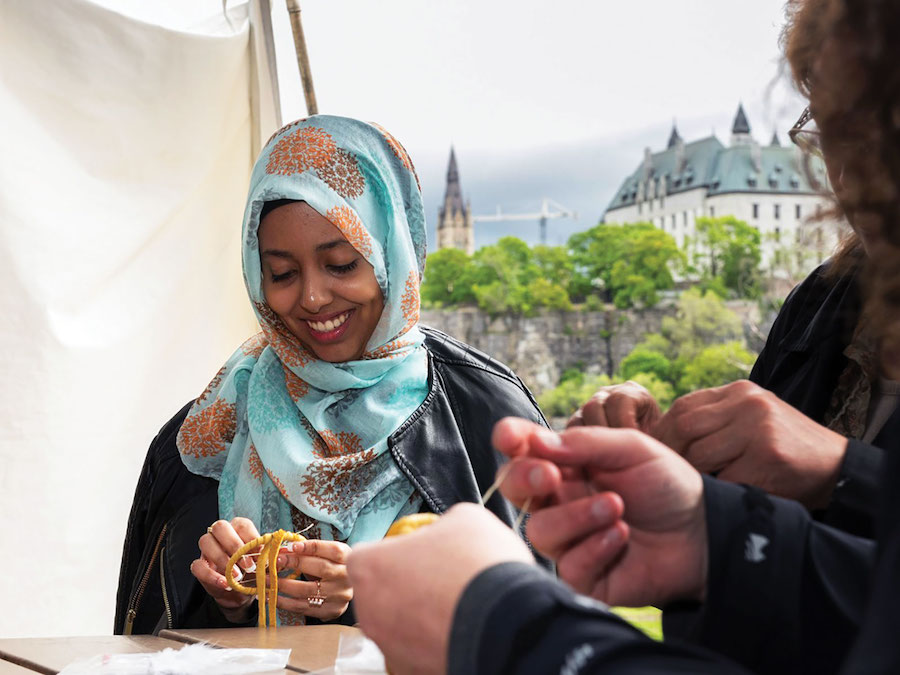 Editorial Partner
The Globe and Mail is our editorial partner on the Canada's Best Diversity Employers competition. Each year, we co-publish a large national magazine announcing the winners, which appears in The Globe's national edition.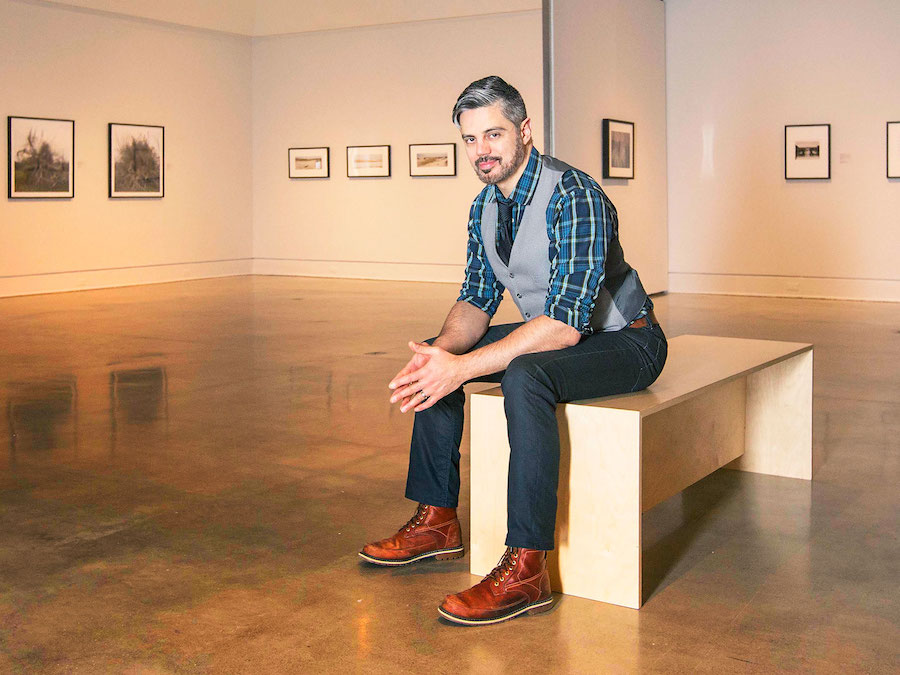 Eligibility Requirements
Any employer with its head office or principal place of business in Canada may apply for this competition. Employers of any size may apply, whether private or public sector. Each applicant must have an interesting initiative for at least one of the five above diversity groups covered by this competition.
2019 Competition
Applications for our 2019 competition will be available early in 2018. Our 2019 winners will be announced in The Globe and Mail early in 2019.
Editorial Conference
To learn more about the competition, we invite you to join us at the Top Employer Summit, our annual editorial conference on the Canada's Top 100 Employers project. This event lets you discover the latest best practices from winners, meet competition organizers and editors, and hear inspiring stories from world-class speakers – all presented in a commercial-free format. The conference is Canada's largest annual event for senior-level HR professionals.
Introduction
Canada's Best Diversity Employers competition celebrates Canada's vibrant and increasingly diverse work force. The winners listed here for 2018 have been judged as having an inclusive and respectful work environment that benefits everyone.
But what does being inclusive in the workplace really mean to people? Some might say it's simply about feeling respected and comfortable in your own skin at work, no matter what your race, where you originally come from or how long you've been here. Others might describe inclusion as being able to bring your whole self to work so you can do your best, instead of having to hide who you are.
An employer's inclusion strategy might mean that some people will be hired, despite having a disability, because that employer is willing to provide an accommodation for them in the workplace. It can also mean that people with invisible disabilities, such as mental-health challenges or learning disabilities, will get the support they need to succeed at work. Examples include Toronto law firm McCarthy Tétrault LLP, which has created a multiyear initiative on mental-health awareness that includes education and awareness as well as training for leadership, or SaskTel in Regina that created the Supported Employment program for candidates with cognitive disabilities, in partnership with the Saskatchewan Abilities Council.
Canada's Best Diversity Employers for 2018 lead the way in trying to make the workplace more inclusive through a variety of innovative and compassionate diversity initiatives. By their example, these winning employers are sending a message to Canada and the world that being inclusive is not only the right thing to do, it's the smart thing to do for business. Diversity energizes an organization by bringing fresh voices to the table, sparking innovation and boosting performance.
Looking at the many unique programs offered by Canada's Best Diversity Employers 2018 is a good place for any organization to start the conversation about inclusion. Then take it further.
– Diane Jermyn
Reproduced from the official magazine announcing Canada's Best Diversity Employers (2018), published March 2, 2018 in The Globe and Mail.
2018 Winners
Here are 2018 winners of the Canada's Best Diversity Employers competition. Click an employer name to read our editors' full Reasons for Selection:
Expanding the Conversation
Now in its 11th year, the Canada's Best Diversity Employers competition shows employers how far they've come.
There are some landmark years in the history of diversity and inclusion in Canada. Among them are 1986, when the federal Employment Equity Act was first introduced, and 1999, when the Supreme Court of Canada required employers to offer spousal benefits to same-sex partners. As the years progressed, there were many other signs that Canada was becoming a world leader in supporting and celebrating diversity in the workplace. So in 2008, Mediacorp Canada decided it was time to recognize and encourage that trend with the inaugural edition of Canada's Best Diversity Employers.
This is the 11th edition of the list, honouring employers that go above and beyond in their approach to diversity. And arguably, every year of that "diversity decade" has brought further landmarks. Statistics, including those gathered by Mediacorp from Canada's Top Employers, show that participation in management and leadership by women and visible minorities has shot up. So has hiring of Indigenous people and individuals with disabilities. Almost every large organization has established employee resource groups to help people of various identities network and support one another. Most dramatically in recent years, people from the LGBTQ+ community have come into their own, and the phrase "bring your whole self to work" -- rarely heard a decade ago -- is now a hallowed cliché of the human resources industry.
But Canada's Best Diversity Employers continue to evolve and expand their policies and approaches. For one thing, notes Kristina Leung, the Senior Editor at Mediacorp who has overseen the list for the past seven years, many employers have moved well beyond just the idea of diversity -- ensuring representation of many different kinds of people -- and embraced inclusion, where everybody's voice is heard. "It's almost a two-step process," she says. "You need to have the diverse representation in place, and then you have to ensure that these individuals are not being ignored, or prevented from advancing, say. I think inclusion is the hardest challenge. It's a culture change."
Employers are also drilling down into the nuts and bolts of diversity. Many corporate recruiters are now going into high schools to encourage under-represented groups to enter various industries. Girls, particularly, are being urged to take more science and math courses in order to consider, say, engineering or finance as a future career. Organizations are reaching out to Indigenous youth to increase awareness of opportunities they may not have considered. "The employers are looking to ensure that future talent pools are more diverse," says Leung.
She also sees more intense attention being paid to people with disabilities. "Even within that definition, there has been such an expansion," she says. "Are we talking about mental health, are we talking about intellectual disabilities, about physical disabilities, about accessibility? It has been a wide-ranging conversation among this year's winners, and very interesting to follow."
CIBC, for example, has partnered with support groups and committed to hiring more people with disabilities, including people on the autism spectrum. At the food and facilities management company Sodexo Canada, Katherine Power, Vice President Corporate Affairs, sees people with disabilities as a "huge opportunity" and her company's top priority for diverse recruitment. "It's a highly untapped population that is very educated and under-hired," she says. "We've done some business cases around it. People with disabilities have better safety records, better attendance, fewer sick leaves and they stay in the job longer. It impacts the overall engagement of our teams and increases customer satisfaction. Just all around, it's really, really positive for us."
Given that most major organizations now have at least one manager -- and often a senior executive backed by a team -- with a title focused solely on overseeing diversity, expect more groups to receive attention and support. Leung notes that military veterans -- a valuable recruitment pool given their training -- are coming into the spotlight. "Some of their their needs as they transition out of the service align with a lot of organizations' mental health supports," she notes. Many HR professionals also talk about inter-generational diversity, actively bringing together Millennials and older generations, and policies to support introverts, who may need help expressing themselves with colleagues.
As a matter of history, it's worth noting that many of Canada's Best Diversity Employers were well ahead of the pack. TD Bank counts itself the first bank in North America to introduce spousal benefits for same-sex couples in 1994, well before the Supreme Court required it, and RBC, which today is among the first organizations to produce a comprehensive set of guidelines supporting employees who are transitioning their gender in the workplace, followed in 1995. Air Canada had similar timing, as did a number of other progressive organizations.
You can count on all the employers on Mediacorp's list to continue to improve their diversity and inclusion policies as the second "diversity decade" dawns. Says Leung: "The conversation just keeps going and going, and expanding."
– Berton Woodward
Reproduced from the official magazine announcing Canada's Best Diversity Employers (2018), published March 2, 2018 in The Globe and Mail
Find jobs from Canada's Best Diversity Employers