About the Competition
Background
Now in its 12th year, Canada's Best Diversity Employers recognizes employers across Canada that have exceptional workplace diversity and inclusiveness programs.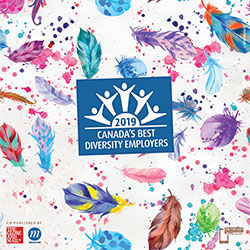 This competition recognizes successful diversity initiatives in a variety of areas, including programs for employees from five groups: (a) Women; (b) Members of visible minorities; (c) Persons with disabilities; (d) Indigenous peoples; and (e) Lesbian, Gay, Bisexual and Transgender/Transsexual (LGBT) peoples. This competition replaced our two annual rankings of the top employers for women and visible minorities, which we published as an appendix to our paperback between 2002 and 2007, when the present competition was launched. Read the special magazine announcing this year's winners published in the March 1, 2019 edition of The Globe and Mail.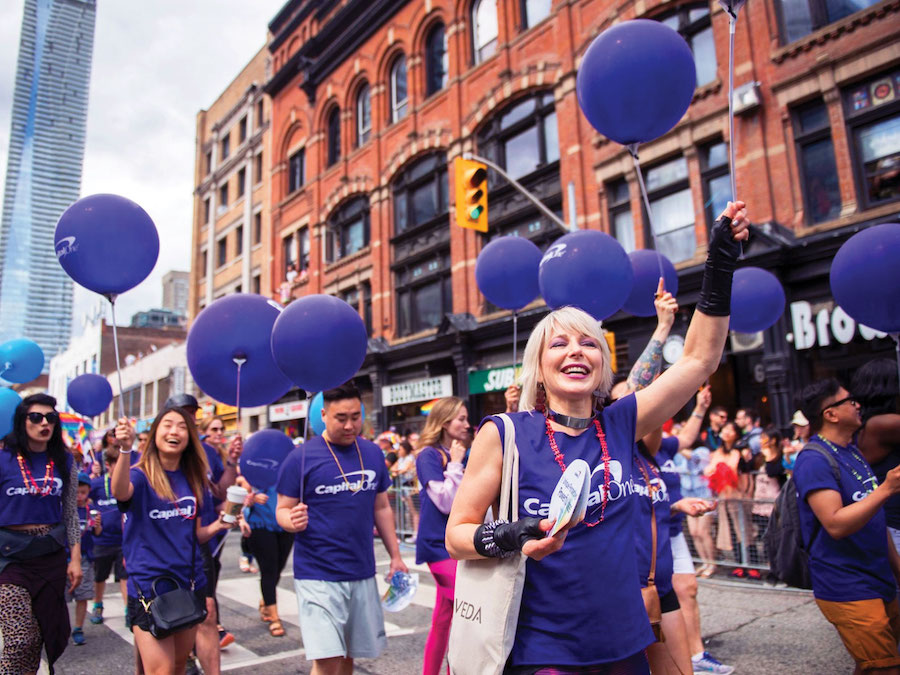 Selection Process
To determine this year's winners of the Canada's Best Diversity Employers competition, Mediacorp editors reviewed diversity and inclusiveness initiatives at employers that applied for the Canada's Top 100 Employers project. From this applicant pool, a smaller short-list of employers with noteworthy and unique diversity initiatives was developed. The short-listed candidates' programs were compared to those of other employers in the same field. The finalists chosen represent the diversity leaders in their industry and region of Canada.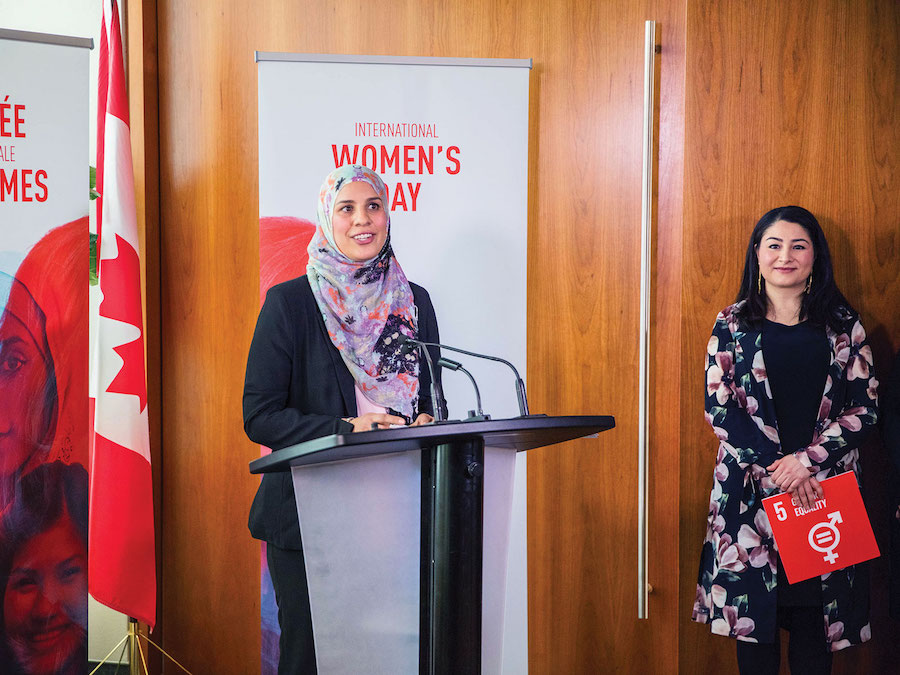 Editorial Partner
The Globe and Mail is our editorial partner on the Canada's Best Diversity Employers competition. Each year, we co-publish a national magazine announcing the winners, which appears in The Globe's national edition.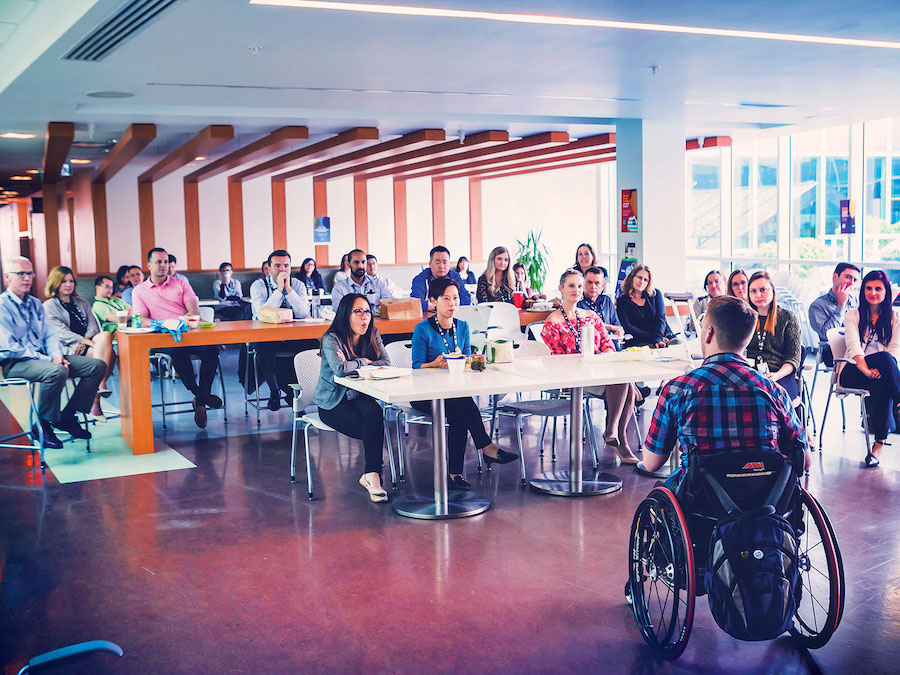 Eligibility Requirements
Any employer with its head office or principal place of business in Canada may apply for this competition. Employers of any size may apply, whether private or public sector. Each applicant must have an interesting initiative for at least one of the five above diversity groups covered by this competition.
2020 Competition
Applications for our 2020 competition will be available early in 2019. Our 2020 winners will be announced in The Globe and Mail early in 2020.
Editorial Conference
To learn more about the competition, we invite you to join us at the Top Employer Summit, our annual editorial conference on the Canada's Top 100 Employers project. This event lets you discover the latest best practices from winners, meet competition organizers and editors, and hear inspiring stories from world-class speakers – all presented in a commercial-free format. The conference is Canada's largest annual event for senior-level HR professionals.
Best diversity employers build respectful, inclusive workplaces
A truly diversified work force starts from the top down. It means creating an environment where employees, regardless of their race, gender, disability, country of origin or sexual orientation, can thrive.
Diversity within an organization doesn't just happen on its own. Canada's Best Diversity Employers for 2019 understand that it takes more than good intentions to achieve a truly diversified work force. It starts from the top down with formulating a strategic plan for diversity that puts lofty words into meaningful action.
Through a variety of innovative and progressive initiatives, these winning employers have each made huge strides toward creating a more inclusive and respectful workplace. That means providing the kind of environment where employees feel welcome and free to be themselves at work, regardless of race, gender, country of origin or sexual orientation. It means accommodating those with disabilities, including invisible ones such as mental-health issues, so that people get the support they need to succeed at their jobs.
Some outstanding examples this year include Manulife, which recently embedded diversity and inclusion accountability into performance goals for its leadership personnel, or Amex Canada, which launched a strategy to support the development and advancement of female employees. Currently, women represent 57 per cent of its senior leadership and 52 per cent of its board of directors.
Many organizations have also formalized leadership or advisory groups to promote inclusivity, such as the City of Ottawa, which maintains a dedicated diversity and inclusion unit to help employees resolve discrimination issues and to raise awareness in the workplace and broader community, or the University of Victoria, which established a chair in transgender studies, the first of its kind, to further research the lives of trans and gender non-conforming people.
The advantages of bringing in a broad variety of fresh voices to spark innovation and energize a company are already well established. Planning a more inclusive approach to hiring allows organizations to tap into the best talent Canada has to offer. For a road map on how to do it, take a look at this year's winners.
– Diane Jermyn
From the official announcement magazine for Canada's Best Diversity Employers (2019), published on March 1, 2019 in The Globe and Mail.
2019 Winners
Here are 2019 winners of the Canada's Best Diversity Employers competition. Click an employer name to read our editors' full Reasons for Selection: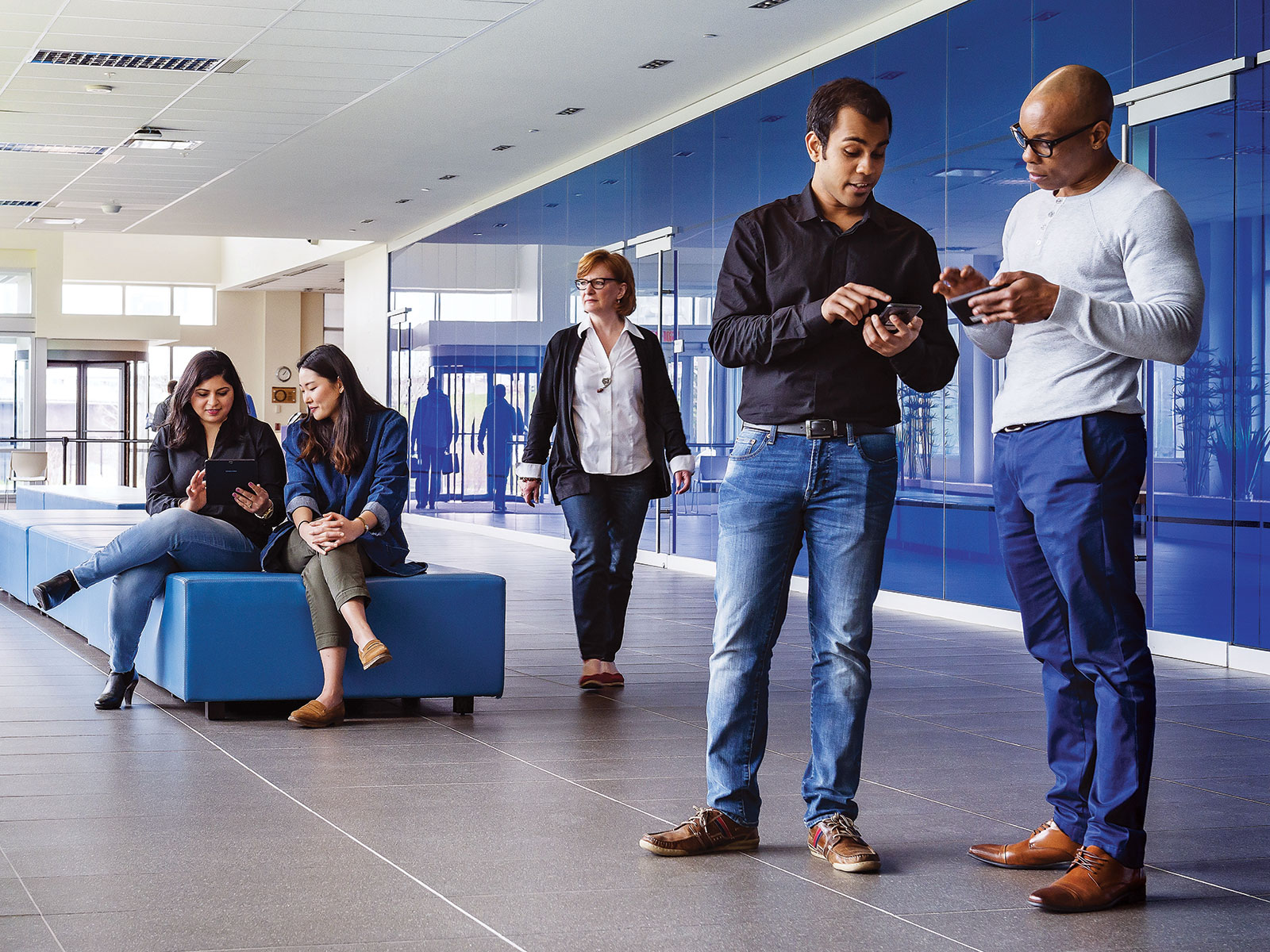 Slivers of Difference
Canada's Best Diversity Employers increasingly support many aspects of identity and experience
If there is anyone who exemplifies the idea of diversity and inclusion in Canada in 2019, it might be Anas Qartoumeh. To start with, he's a new immigrant -- and a Syrian refugee at that. As an Arab and a Muslim, he's a minority. And -- most dramatically, given the past year of his life -- he is gay.
Dramatic, because as detailed on KPMG's employer review page, Qartoumeh came out -- for the first time ever -- at his welcoming staff meeting last June at KPMG LLP in Kelowna, B.C. It was a big move, since he had hidden his orientation from his family and colleagues in Syria and the Middle East for three decades. But he felt comfortable with the progressive policies of KPMG, one of Canada's Best Diversity Employers. "I thought, why should I keep hiding this?" says Qartoumeh. "And it worked very well for me." Indeed, he became a minor celebrity in Kelowna.
But it is a story with highs and lows. He had to endure hostility when his family and colleagues back home learned about his orientation. And before he got his job with KPMG, he accepted a contract posting at a much more junior level than his experience would dictate. KPMG was notable in hiring Qartoumeh as Senior Accountant and Consultant, Audit, despite his lack of Canadian credentials, which too often stops lesser employers. Qartoumeh's decade-plus of overseas experience and qualifications -- along with his performance in a series of interviews -- was enough.
So if you are a diversity and inclusion officer at a top employer like KPMG, what are you to make of a person like Qartoumeh? Kristine Remedios has some answers to that. As KPMG's National Inclusion & Diversity Leader, she helped support him. But more to the point, she sees all the aspects of Qartoumeh's situation as elements for employers to work on.
Take getting hired as a new immigrant in Canada with qualifications from overseas. Remedios says newcomers increasingly feel they must redo their education in Canada in order to succeed. She asks: "What if we just did a better job of being more inclusive and addressing the bias issue around that? Because obviously there is some bias holding them back from getting a job." KPMG, she says, now tries to deal with unconscious bias at a very early stage of the hiring process. And it is very open to resumes like Qartoumeh's.
Canada's talent pool, notes Remedios, is increasingly made up of new immigrants. "This is the population we're hiring from, so it's in our best interest to set them up for success."
That also means helping the organization build what she calls "cultural confidence", understanding the ways of people from various minority heritages who may, for instance, be more indirect in speaking, or expect a more hierarchical structure, and may therefore avoid speaking up. That work can aid in more diversity in promotions, a widely stated goal among Canada's Best Diversity Employers.
Even in the LGBTQ+ world, where so much progress has been made in recent years, firms like KPMG are still expanding their vision. Many employers, for instance, have revised documents to ensure the language is gender neutral. More broadly, employee resource groups (ERGs) for various identities continue to grow and spread. And people across the diversity spectrum -- from women to Indigenous people to various generations -- are getting ever more specialized attention.
"Every year things change," says Remedios. "Diversity and inclusion is such an emotional, sensitive topic. Everyone has a different experience.
In fact, that is one of key trends showing up among Canada's Best Diversity Employers in 2019, says Kristina Leung, Senior Editor for Mediacorp Canada, which produces the list. "We're seeing more organizations address the intersectionalities of identity," she says. "They are recognizing that there are many aspects to a person's identity. For instance, when we say women, or talk about the women's ERG -- are we talking about women of diverse backgrounds, Indigenous women, women with disabilities? A lot of organizations are creating programs that speak to the different experiences their workforce has.
"An example is growing up gay in a multicultural context. There may be a difference between coming out in a new immigrant family versus a family that's been in Canada for years. So organizations are working to address those different aspects of identity, all within the realm of diversity and inclusion."
Beyond the traditional ERG categories, says Leung, diversity is ultimately very personal. "Groups are a great starting point, but now we're seeing employers address all these various experiences. That's the next level."
So is Anas Qartoumeh a refugee, a minority, an LGBTQ+ person? Obviously, he is all of these and much more, and brings all of these experiences to work. As employers drill down to an individual level, says Leung, "the mission is understanding what each employee needs, what their skills are, what they bring to the table, and helping them achieve their highest potential."
– Berton Woodward
From the official announcement magazine for Canada's Best Diversity Employers (2019), published on March 1, 2019 in The Globe and Mail
Find jobs from Canada's Best Diversity Employers