About the Competition
Background
Now in its 15th year, BC's Top Employers is an annual competition organized by the editors of Canada's Top 100 Employers.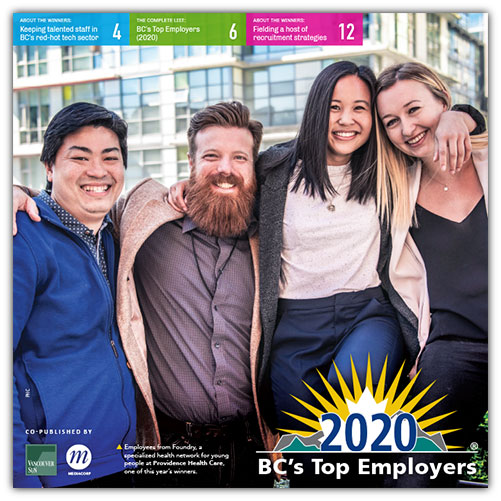 This special designation recognizes the British Columbia employers that lead their industries in offering exceptional places to work. This year's winners were announced in a special magazine published February 21, 2019 in the Vancouver Sun and in an extended online feature. Read the press release issued the same day for more background on this year's competition.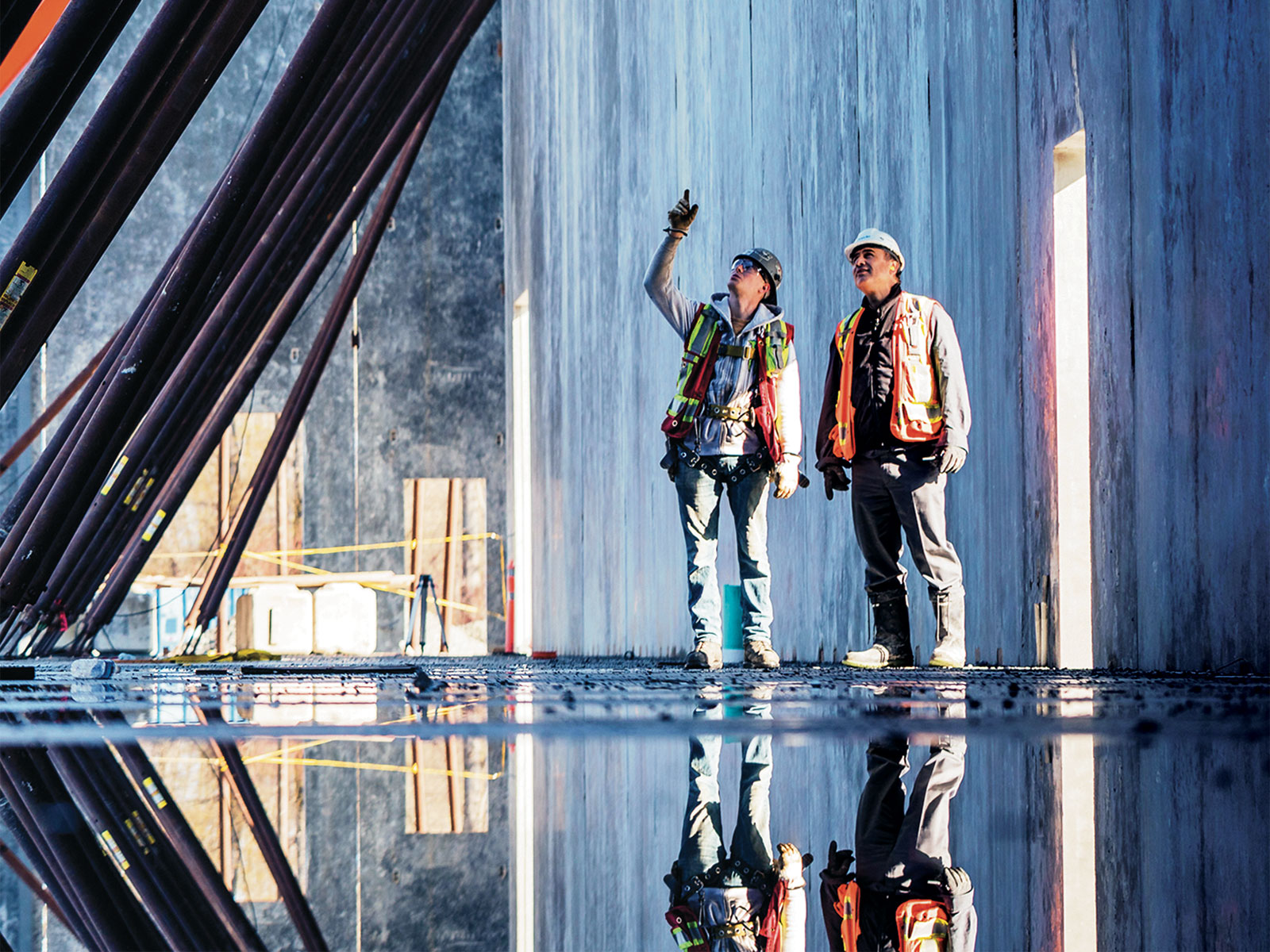 Selection Process
Employers are evaluated by the editors of Canada's Top 100 Employers using the same eight criteria as the national competition: (1) Physical Workplace; (2) Work Atmosphere & Social; (3) Health, Financial & Family Benefits; (4) Vacation & Time Off; (5) Employee Communications; (6) Performance Management; (7) Training & Skills Development; and (8) Community Involvement. Employers are compared to other organizations in their field to determine which offers the most progressive and forward-thinking programs.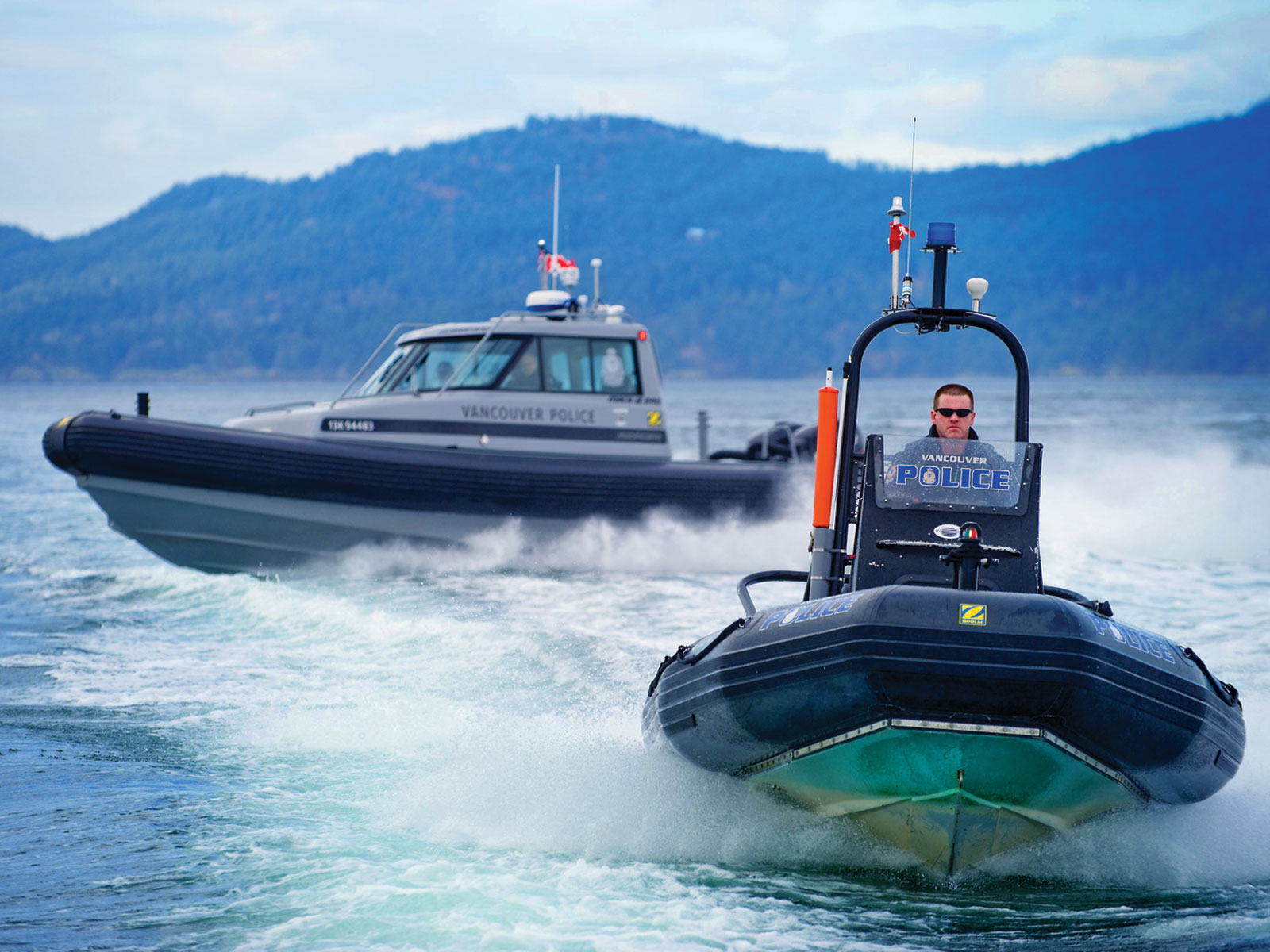 Media Partner
Our media partner on the BC's Top Employers project is the largest newspaper in British Columbia, The Vancouver Sun. Each year, The Vancouver Sun announces the winners in a special magazine supplement, which includes our editors' reasons for selecting each employer.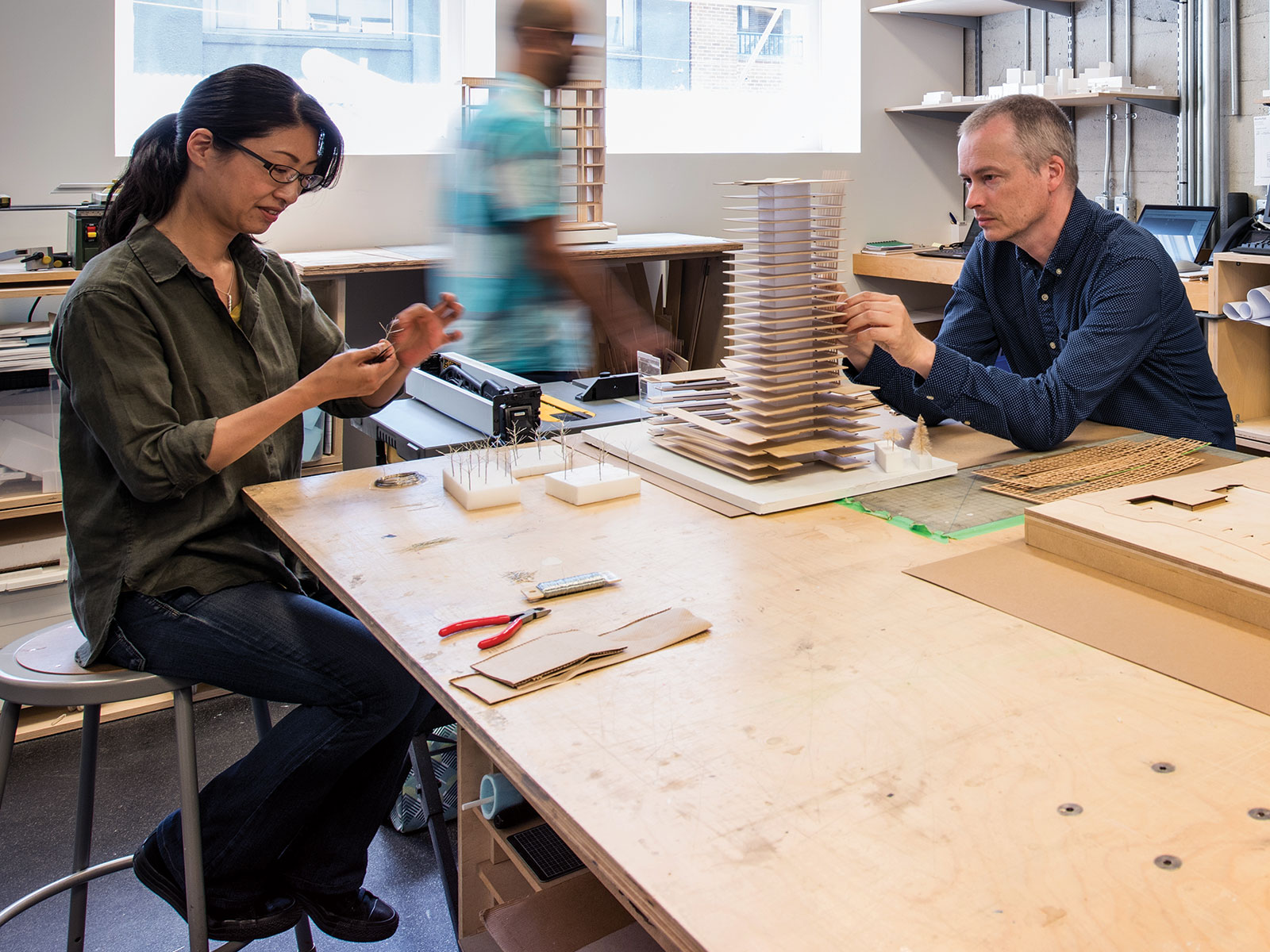 Eligibility Requirements
Any employer with its head office or principal place of business in British Columbia may apply for this competition. Employers of any size may apply, whether private or public sector.
2021 Competition
Our 2021 winners will be announced in a special supplement to be published by The Vancouver Sun early in 2021. Employers interested in applying to our 2021 competition should join our mailing list to receive more information.
Editorial Conference
To learn more about the competition, we invite you to join us at the Top Employer Summit, our annual editorial conference on the Canada's Top 100 Employers project. This event lets you discover the latest best practices from winners, meet competition organizers and editors, and hear inspiring stories from world-class speakers – all presented in a commercial-free format. The conference is Canada's largest annual event for senior-level HR professionals. Held annually, the conference is hosted in Vancouver every other year.
In B.C.'s red hot tech sector, keeping talent is a challenge
Recruiting in Vancouver's technology industry has always been a challenge, but holding on to new hires is increasingly the issue, said Kathy Enros, vice-president, talent at the compliance-software firm Galvanize.
"It's definitely more competitive, definitely a job-seekers market," Enros said. "You've got more tech companies coming to Vancouver, including some of the big names, which is great because it helps attract people."
However, the competition also opens up options to jump ship, which tech professionals will do if they see the right fight somewhere else, Enros said, so once companies recruit new hires, they must "fight to keep them once you get them."
"For Galvanize, formerly known as ACL Services Ltd., that makes it all the more important to be seen as a top employer by winning a spot on the BC's Top Employers list, which it has done so again for 2020 (it also won a spot on the 2019 list when it was still ACL Services).
The company has also won a position on the Canada's Top 100 Employers list, the national-level competition produced by the same recruiting publisher, Mediacorp Canada Inc.
"It does weigh in a decision for what companies (candidates) should look at," Enros said. "A lot of candidates only look at employers on the list."
Mediacorp has seen increased interest in the B.C. regional competition, said Richard Yerema, the company's managing editor, which has been expanded to 95 from 85 a year ago.
"That's a reflection of the economy in B.C.," Yerema said. "B.C. is a destination, not just for people but for organizations."
And the competition in the tech sector could very well continue ratcheting up, with forecasts estimating continued growth in its industries as a bright spot in the economy.
"Labour market conditions in Metro Vancouver are very tight with high job-vacancy rates (and) low unemployment," said Bryan Yu, deputy chief economist at Central 1 Credit Union.
Yu, in his latest forecast, estimates that unemployment in B.C. will creep down to 4.2 per cent in 2020, despite weakness in industrial sectors such as forestry.
However, Yerema said the stereotypical reputation of B.C.'s economy being just about resources doesn't hold true anymore.
"I think when you are competing for talent in a market like Vancouver, the need to be noticed, to be attractive, would cut across all lines," Yerema said.
When it comes to technology talent, "every large firm has a need for such skills."
"So you're not just competing against your own industries, you're competing against the market in general," Yerema said.
At Galvanize, standing out includes offering employee wellness accounts, generous parental-leave benefits, better-than-average vacations and a dog-friendly office environment.
"We absolutely adore our dogs," Enros said, of the well-behaved best-friends that are welcome on a regular basis (thanks to understanding landlord Manulife).
Their presence, she said makes conversations easier, break down barriers and help reduce stress.
– Derrick Penner

From the official magazine announcing BC's Top Employers (2020), published on February 19, 2020, in the Vancouver Sun.
2020 Winners
Here are the 2020 winners of the British Columbia's Top Employers competition. Click an employer name to read our editors' full Reasons for Selection: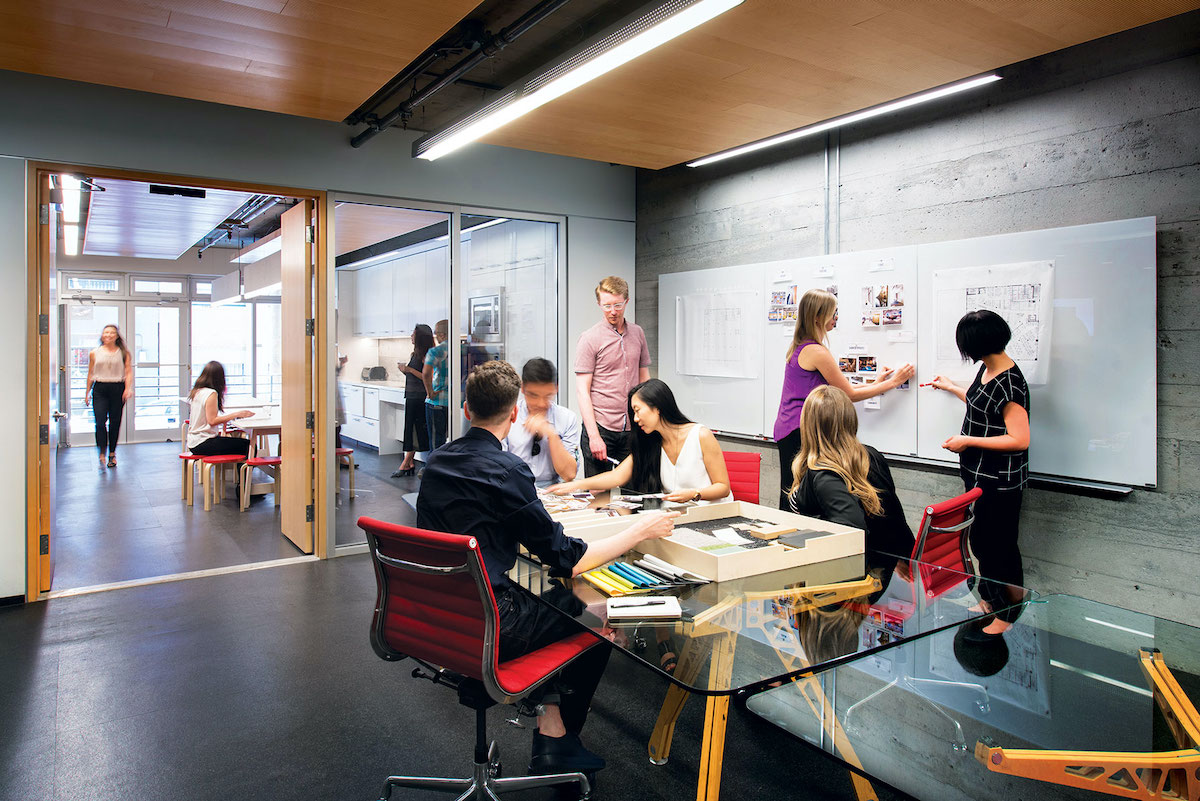 Employers fielding a host of recruitment strategies to succeed in BC's tight labour market
For Vancouver's Somatic HVAC Solutions Ltd., part of its success in recruiting new employees is to help them solve the problem posed by the city's high cost of living.
"The cost of living is a big issue," said Somatic president Glibert Ghezesan, in a region with Canada's highest housing costs.
Company cars, previously Audi e-tron models now Tesla Model 3s, are part of the solution, said Ghezesan, in Somatic's progressive pay and benefits package that aims for a strong team approach to its operations.
"That's a huge burden off someone when the majority of their income is being eaten through a mortgage or what have you."
And it is an approach to recruiting and human resources that has won Somatic recognition on the BC's Top Employers competition.
The 2020 BC's Top Employers competition, produced by the employment-related publisher Mediacorp Canada Inc., chose 95 B.C. winners from its national competition, which included over 1,100 applications.
Employers are evaluated on factors ranging from physical workplaces and benefits (both financial and family) to skills development and work atmosphere.
Mediacorp managing editor Richard Yerema said Somatic stood out for its enhanced benefits, flexible work arrangements and generous parental leave.
It is an impressive array considering its size (60 employees at the time of application, 72 as of this writing), Yerema said, and not traditionally a sector where one would see such offerings.
"A unique B.C. story, we suspect enlightened ownership combined with the recognition that there is a competition for talent in such a diverse economy," Yerema said.
Somatic, which operates in the commercial heating and cooling and plumbing sector, is looking to build staff in a highly competitive field.
The building trades are being squeezed both by high demand from big projects, such as B.C. Hydro's Site C dam project, and retirements in a rapidly aging workforce, said Bryan Yu, deputy chief economist for Central 1 Credit Union.
"There is a skills shortage that prevails, particularly in high-value professional services," Yu said in an email exchange. "Construction also remains vigorous."
Ghezesan said Somatic is fortunate that it receives a lot of word-of-mouth referrals from members of its own staff.
"If we didn't have that, I think we would be in a lot of trouble," Ghezesan said.
Once on board, Ghezesan said Somatic takes a sophisticated approach to developing talent through a culture that encourages teamwork and career progression "in a sustainable approach."
The perks and benefits Somatic offers, the president said, are "more typical for a tech company, or a company that isn't in the trades."
"It's a work-hard, play-hard culture," Ghezesan said. "But in a very progressive way. That's what we find people are looking for."
The 2020 BC's Top Employers competition involved a longer list of winners this year due to increasing interest in the evaluation, which Yerema said is a testament to the diversity of B.C.'s business community.
The list ranges from small employers, such as treasury-services firm Bellin Treasury Services Ltd. At 27 employees, to big employers, such as forest-products company Canfor Corp. with 4,525 workers.
It covers public-sector employers such as the B.C. Liquor Distribution Branch, and private-sector firms across all industries from technology to retail services.
"The unfolding story of B.C. is that impressive diversity."
– Derrick Penner

From the official magazine announcing BC's Top Employers (2020), published on February 19, 2020, in the Vancouver Sun.
Find jobs from British Columbia's Top Employers