About the Competition
Background
Now in its 14th year, BC's Top Employers is an annual competition organized by the editors of Canada's Top 100 Employers.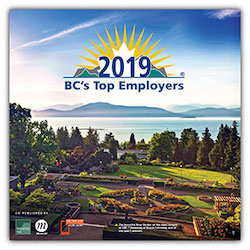 This special designation recognizes the British Columbia employers that lead their industries in offering exceptional places to work. This year's winners were announced in a special magazine published February 21, 2019 in the Vancouver Sun. Read the press release issued the same day for more background on this year's competition.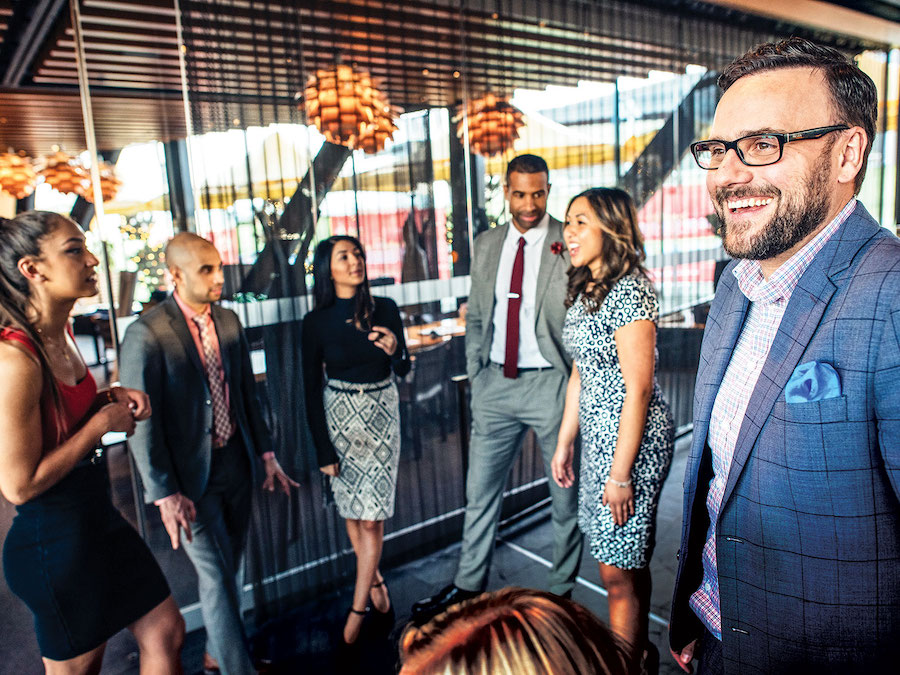 Selection Process
Employers are evaluated by the editors of Canada's Top 100 Employers using the same eight criteria as the national competition: (1) Physical Workplace; (2) Work Atmosphere & Social; (3) Health, Financial & Family Benefits; (4) Vacation & Time Off; (5) Employee Communications; (6) Performance Management; (7) Training & Skills Development; and (8) Community Involvement. Employers are compared to other organizations in their field to determine which offers the most progressive and forward-thinking programs.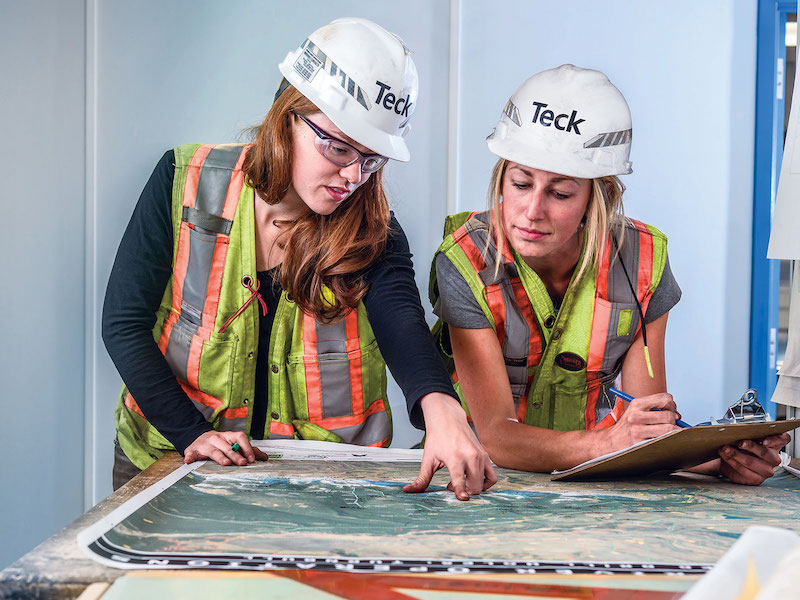 Media Partner
Our media partner on the BC's Top Employers project is the largest newspaper in British Columbia, The Vancouver Sun. Each year, The Vancouver Sun announces the winners in special magazine supplement, which includes our editors' reasons for selecting each employer.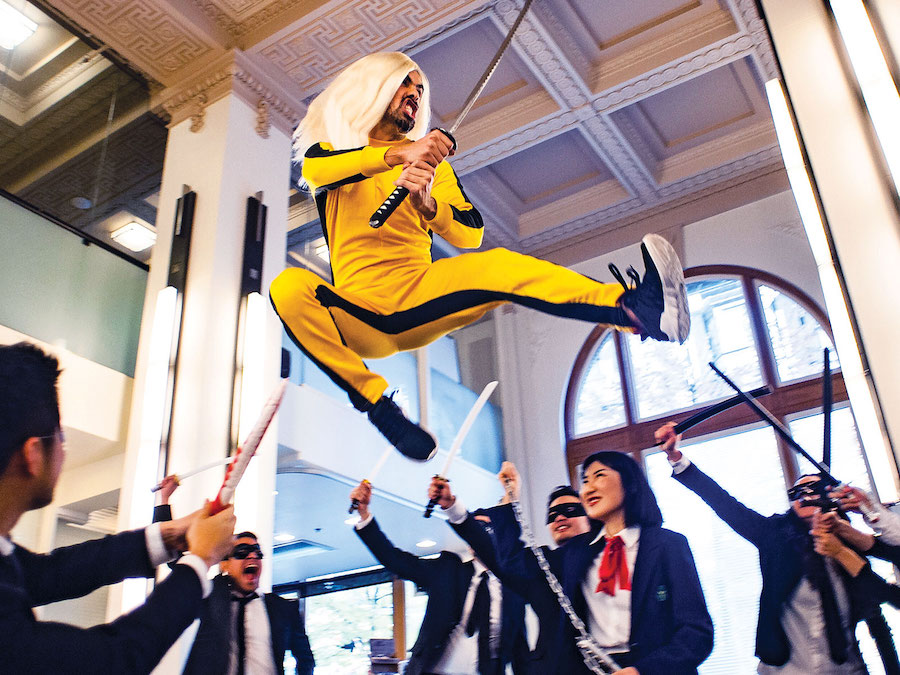 Eligibility Requirements
Any employer with its head office or principal place of business in British Columbia may apply for this competition. Employers of any size may apply, whether private or public sector.
2020 Competition
Our 2020 winners will be announced in a special supplement to be published by The Vancouver Sun early in 2020. Employers interested in applying to our 2020 competition should join our mailing list to receive more information.
Editorial Conference
To learn more about the competition, we invite you to join us at the Top Employer Summit, our annual editorial conference on the Canada's Top 100 Employers project. This event lets you discover the latest best practices from winners, meet competition organizers and editors, and hear inspiring stories from world-class speakers – all presented in a commercial-free format. The conference is Canada's largest annual event for senior-level HR professionals. Held annually, the conference is hosted in Vancouver every other year.
With the tightest job market in Canada, BC employers are pulling out the stops to attract and retain employees
Companies such as Langley's Tybo Contracting Ltd. are recruiting in something of a crucible these days with a low unemployment rate, robust economy and a workforce with baby boomers hitting retirement in increasing numbers.
"The market is hard right now, especially when you have the tech industry (advertising) go to school and you can sit at a desk, not get dirty (working) in the field and make good money at the same time," said Tybo's human resources manager, Tiffany Brebner.
Indeed, economist Bryan Yu described B.C.'s job market as "the tightest in Canada with an unemployment rate fluctuating near 4.5 per cent and a job-vacancy rate that is highest."
"Employers are scrounging for workers," said Yu, deputy chief economist for Central 1 Credit Union, with construction being one of the sectors with the highest number of job vacancies.
Tybo, with 124 employees, does civil contracting work -- storm and sanitary sewer infrastructure, roadwork and bridge construction. Its sector, overall, has an older workforce that is looking for younger workers to replace those reaching retirement age.
"How we are working recruitment is we are learning what millennials are looking for in jobs," Brebner said, and what is going to keep them in the fold. That means keying in on opportunities for advancement, a strong corporate culture that is friendly to families and includes generous benefits.
It also means being seen as a good employer, which is why Tybo entered the Canada's Top 100 Employers competition, an annual evaluation by Mediacorp Canada Inc. that judges companies and public agencies on the quality of a workplace they provide.
Tybo didn't crack the national list, but earned a spot, along with 84 other competitors, on BC's Top Employers list, which Mediacorp Canada produced in partnership with Postmedia News.
"That war for talent is still there," said Mediacorp managing editor Richard Yerema, particularly in markets such as B.C. and in industries including construction and technology. "Everybody has a technology component to their operations (now). It's not just the reserve of information-system companies and computer programming."
Mediacorp has produced its competition nationally for 20 years and B.C.'s regional competition is now in its 14th year. Entrants are evaluated on eight criteria to judge which are the top employers: physical workplace, work atmosphere, health, financial and family benefits, employee communications, performance management, training and skills development, and community involvement.
Yerema said the criteria have remained consistent over the life of the project, which makes it something of a bellwether comparison for employers looking to make sure they're attracting quality candidates.
"This is something to differentiate themselves in the marketplace," Yerema said of the competition, "to say, 'We are doing good things, and this is an opportunity to be recognized for that.' "
The 2019 BC's Top Employers list captures a broad cross-section of the B.C. economy from small firms, such as online book-seller AbeBooks with 87 employees (although it's a subsidiary of online giant Amazon.com), to extremely large organizations such as B.C.'s public service with 28,000 workers.
Technology firms, ranging from auditing and compliance-management company Galvanize to online security firm Fortinet Technologies (Canada) ULC, are included along with resource firms such as forest-products producer Canfor Corp. and diversified mining company Teck Resources.
Yerema said including a mix of big and small companies, private firms and public organizations in the comparison gives their human-resources specialists a chance to "cross-pollinate" ideas for creating exceptional workplaces.
For some employers on the list, that means putting a focus on health and wellness programs beyond usual health benefits.
Arrow Transportation Systems, for instance, includes weekly in-office yoga classes and subsidized access to on-site fitness facilities. Wellness benefits at the Fraser Health Authority include instructor-led classes for yoga, laughter and Zumba. At paving firm BA Blacktop in North Vancouver, it's close proximity to a wilderness conservation area and rock-climbing facility.
– Derrick Penner, for the Vancouver Sun

From the official announcement magazine for BC's Top Employers (2019), published on February 21, 2019 in the Vancouver Sun.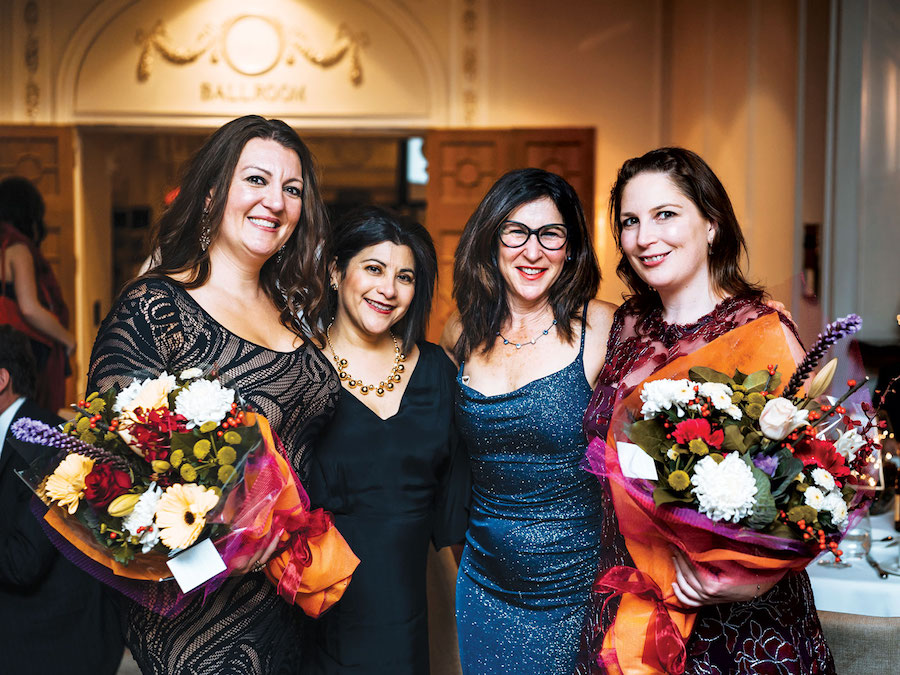 2019 Winners
Here are the 2019 winners of the British Columbia's Top Employers competition. Click an employer name to read our editors' full Reasons for Selection:
How parental leave benefits have placed some of this year's B.C. winners among the nation's best employers
At Maple Ridge-headquartered startup Left, the generous parental-leave provisions of its employee benefits package isn't just an attractive recruiting perk, it's good business.
"(The benefits are) symptomatic of the fact we want to look after you all the way through," said Left CEO and co-founder Chris Jensen. It's an important element in trying to attract the PhD and master's-degree-level candidates his firm needs, he said.
Jensen said they're recruiting from the same pool that the biggest U.S. tech firms draw from, so he needs to create a more attractive culture, which includes a $1,000 baby bonus to new parents, a parental leave top-up that brings employees to 100 per cent of salary for 17 weeks, and leave provisions for new fathers and adoptive parents.
From the outside, the perks might look expensive, but Jensen said they've calculated that with the age range of employees they have, only two to four per cent of employees at their 48-person head office would be using it at any one time.
And "if paying an extra 10 to 15 per cent for (those employees) I can increase the overall comfort, efficiency and commitment of the entirety of our staff, that's a good financial investment."
Those parental benefits also helped win Left a spot on the 2019 BC's Top Employers list, in addition to making Canada's Top 100 Employers list, in the competition run by Mediacorp Canada Inc. in partnership with Postmedia News.
Parental benefits were prominent in this year's contest, and something that is becoming a more ubiquitous feature in recruitment efforts, said Richard Yerema, managing editor for Mediacorp.
Parental-leave salary top-ups, on-site daycare, flexible work schedules and flexible personal days off -- rather than specific sick days -- are all among the family friendly benefits offered by companies honoured in the competition. And they're seen as more important in a workforce in transition with baby boomers retiring in increasing numbers and being replaced by millennials, the next biggest cohort in the workforce.
Employer benefits have largely followed federal policies that allowed for extended maternity leave of up to one year, which was recently extended to 18 months, said Yerema.
At first, employers started adding top-ups to Employment Insurance payments, which cover 55 per cent of employee wages for up to 35 weeks, but top-ups have become more generous and more available to second parents or adoptive parents.
"In the course of the (top-employers) project, it has become a major variable," said Yerema of the parental-leave element of benefit packages in recruiting.
The top-employers competition invites applicants and evaluates their submissions on eight criteria, which includes the qualities of physical workplaces, work atmosphere, vacation provisions and community involvement.
However, extended parental-leave benefits have become standard for companies to make Mediacorp's national top 100 list and are more common in regional awards such as BC's Top Employers.
"We've seen it go from very few (parental-leave programs) to many," Yerema said, "and every year someone introduces something we haven't seen before."
Such as Vancity Savings Credit Union, which has extended its combined maternity and parental leave to 85 per cent of employee wages for up to 78 weeks, the maximum under the new federal policy, with extended leave for new fathers or adoptive parents to 61 weeks. That earned Vancity a spot on Mediacorp's Canada's Top 100 Employers list last fall, and makes it one of 85 employers to be honoured on the 2019 BC's Top Employers list.
At Simon Fraser University, employees receive a top-up to 100 per cent of their salaries for up to 35 weeks, including fathers or adoptive parents, and then have access to on-site daycare.
Provincial agencies such as the B.C. Assessment Authority, B.C. Housing and B.C. Liquor Distribution Branch include benefit top-ups to 85 per cent of salary for 17 weeks and 75 per cent for up to 35 weeks, and helped earn them spots on the list.
"Every employer we've had speak at our (annual) summit, the feedback they shared with us is that it is an exceptionally valuable benefit," Yerema said of the parental-leave provisions. "It shows they care."
– Derrick Penner, for the Vancouver Sun

From the official announcement magazine for BC's Employers (2019), published on February 21, 2019 in the Vancouver Sun.
Find jobs from British Columbia's Top Employers