About the Competition
Background
First published in 2006, Alberta's Top Employers is an annual competition organized by the editors of Canada's Top 100 Employers.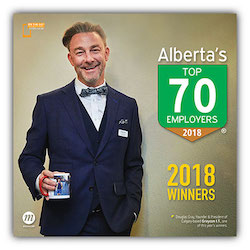 This special designation recognizes the Alberta employers that lead their industries in offering exceptional places to work. This year's winners were announced in a special magazine published February 21, 2018 in the Calgary Herald and Edmonton Journal. Read the press release issued the same day for more background on this year's competition.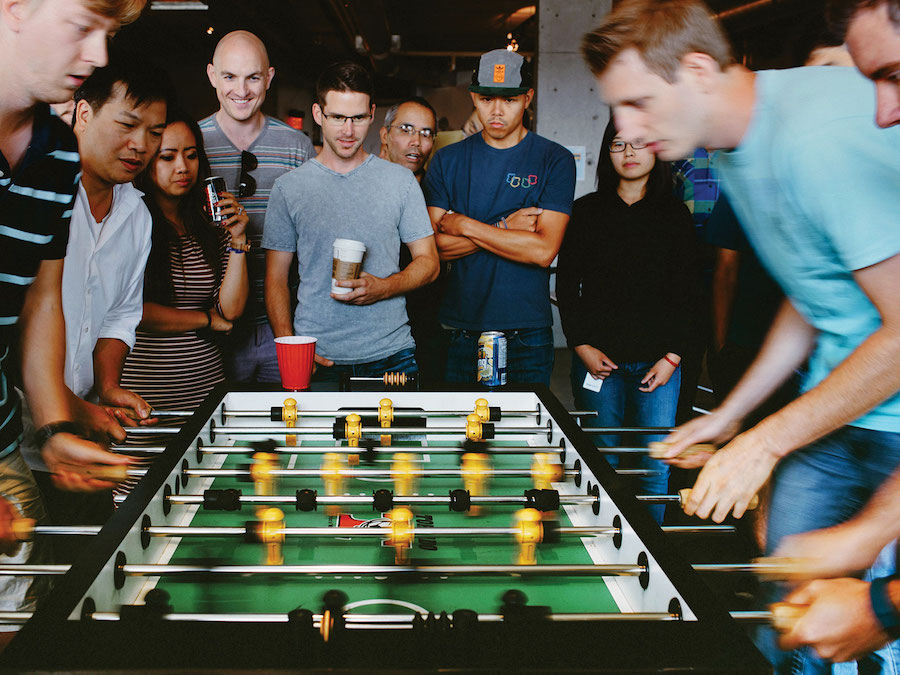 Selection Process
Employers are evaluated by the editors of Canada's Top 100 Employers using the same eight criteria as the national competition: (1) Physical Workplace; (2) Work Atmosphere & Social; (3) Health, Financial & Family Benefits; (4) Vacation & Time Off; (5) Employee Communications; (6) Performance Management; (7) Training & Skills Development; and (8) Community Involvement. Employers are compared to other organizations in their field to determine which offers the most progressive and forward-thinking programs.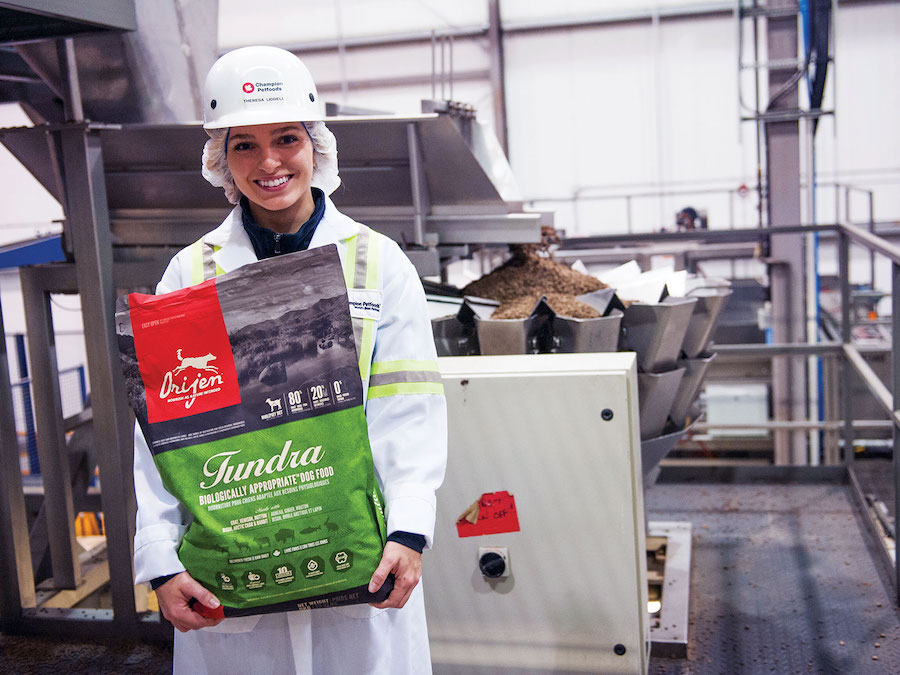 Media Partners
Our media partners on the Alberta's Top Employers project are the two largest newspapers in Alberta: the Calgary Herald and Edmonton Journal. Each year, the winners of the competition are announced in a special magazine that appears in both newspapers.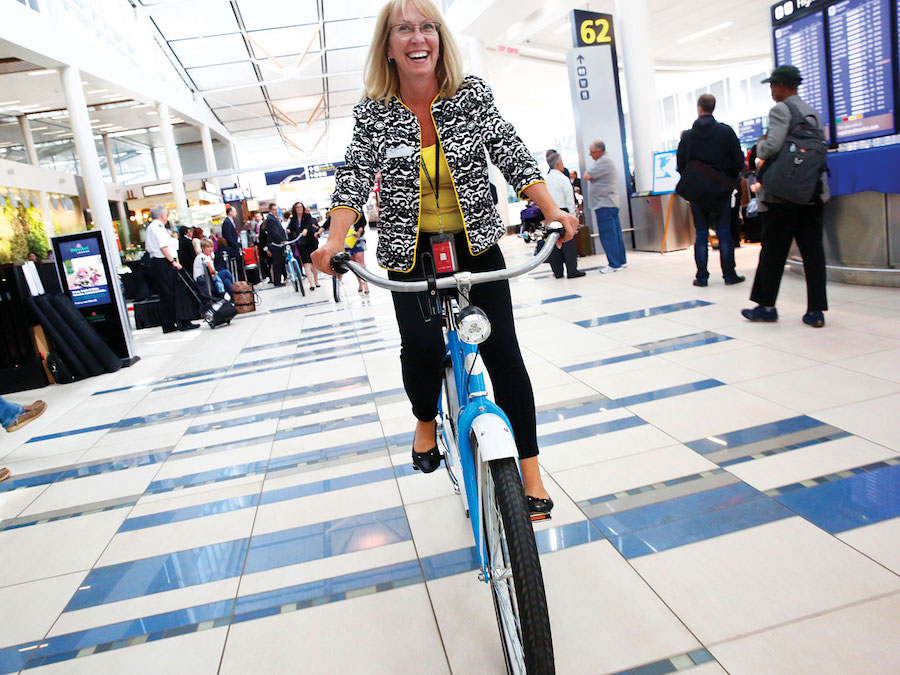 Eligibility Requirements
Any employer with its head office or principal place of business in Alberta may apply for this competition. Employers of any size may apply, whether private or public sector.
2019 Competition
Applications for our 2019 competition will be available early in 2018. Our 2019 winners will be announced in a special magazine in the Calgary Herald and Edmonton Journal early in 2019.
Editorial Conference
To learn more about the competition, we invite you to join us at the Top Employer Summit, our annual editorial conference on the Canada's Top 100 Employers project. This event lets you discover the latest best practices from winners, meet competition organizers and editors, and hear inspiring stories from world-class speakers – all presented in a commercial-free format. The conference is Canada's largest annual event for senior-level HR professionals.
Introduction
Alberta's Top Employers 2018 cover a wish list of best practices to create great workplaces for people, from the physical environment of their buildings to career development opportunities to forging strong ties with the community. So it's not surprising that when it comes to HR benefits, these employers go well beyond the basics to help employees achieve that elusive work-life balance.
This year's winners offer a variety of family-friendly initiatives that employees so appreciate, such as flexible work arrangements, generous vacation time, paid personal days off and daycare support -- progressive programs that are redefining how Canadians want to live and work today. These policies benefit both sides as they're also effective tools in recruiting and retaining the best talent.
While it's increasingly common for organizations to offer top-ups for maternity leave, many of Alberta's Top Employers have evolved further to be more inclusive. For example, Agriculture Financial Services Corporation (AFSC) in Lacombe provides generous maternity and parental leave top-up payments for employees who are new mothers or fathers, including adoptive parents. Additionally, AFSC offers a generous subsidy for in-vitro fertilization (IVF) when needed.
Shaw Communications in Calgary also supports both its new moms and dads, including adoptive parents, with maternity and parental leave top-up payments, as well as providing a variety of alternative work options to help employees balance their work and personal lives. Not surprisingly, the new-baby benefits are well-used. In the most recent one-year reporting period, 230 employees participated in the Maternity and Parental Leave Top-up program as part of the Shaw Choices benefits plan, which paid over $1.5 million in top-ups.
That translated into meaningful life experiences for Shaw's many new moms and dads who chose to take parental leave and enjoy irreplaceable time at home bonding with their newborns. As well, the company offers support with articles and resources on its online benefits website, including advice on staying in touch with work while on parental leave, returning to work post baby, and easing the transition back to work after having a child.
Many of Alberta's Top Employers, such as Champion Petfoods LP in Edmonton, also offer flexible schedules that allow new parents to transition back into the workforce more easily after their leave. Then comes the additional challenge of a busy family life. It can be a true balancing act, particularly in demanding professions such as law. Bennett Jones LLP in Calgary understands that lawyers have long hours and high stress so it is using current technology to provide them with more freedom.
"Work-life balance is challenging in a law firm because there are demands put on lawyers that don't exist in most businesses," says Daryl Refvik, National Director, Human Resources at Bennett Jones. "Right now we're initiating a program where a number of the lawyers will have laptops from the company to use so that they can log in from anywhere. Wireless access allows them to work remotely if they need to on a particular day or to use while they're travelling. We're just starting down that path and will be building on that project this year. The laptops give the lawyers a bit more freedom. For instance, if a child was sick, they could work from home to deal with that."
The firm has also set up an emergency childcare backup through a daycare provider that is available to all staff, both the lawyers and administrative side.
"If a staff member's regular daycare breaks down for some reason, we have arrangements with Kids & Company where you can phone them in the morning and they'll try to find a spot for your child in one of their many locations across Calgary," Refvik explains. "Administrative staff also have some personal days each year, in addition to sick and vacation days, that they can use as needed, whether to look after a sick child or for medical appointments where they might have to accompany a parent or child. It gives everybody more flexibility in their personal lives."
– Diane Jermyn

From the official magazine announcing Alberta's Top Employers (2018), published on February 21, 2018 in the Calgary Herald and Edmonton Journal.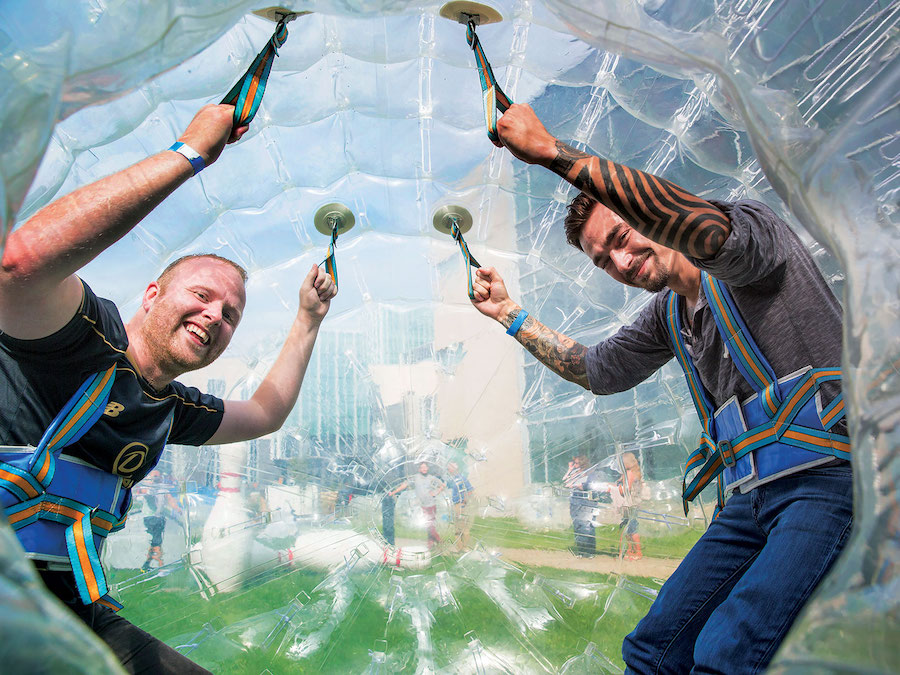 2018 Winners
Here are 2018 winners of the Alberta's Top Employers competition. Click an employer name to read our editors' full Reasons for Selection:
Find jobs from Alberta's Top Employers