Covid-19 Update (May 6, 2020)
We have made some changes to this year's application process to assist employers and their teams who are working remotely:
This year's application deadline has been extended to June 5, 2020. If your particular situation requires additional time beyond this deadline, we're happy to accommodate – please let us know.
Employers can submit this year's application entirely online. Contact our editorial team to obtain a secure link where you can upload your application, supporting documents, logos and photos.
Photos to accompany your application can also be uploaded using the same secure link as the application. Please feel contact our editorial team to obtain the secure link. Additionally, photos may be uploaded through August 31, 2020 -- these are reviewed only after our initial selections have been made.
A Word version of this year's application is available, which is more easily shared if you have different people working on your application. Completed applications may be submitted in either PDF or Word format.
Printed applications can still be sent for this year's competition if you prefer. Courier deliveries and mail are being received at our office building during business hours (8am-4pm).
For consistency, please continue to use the year ended March 1, 2020, for Part 3 of the application. If your organization has laid off employees due to Covid-19, please note this in Part 2 (question 10) and share any support you were able to offer. We recognize that nearly every organization has been impacted by the pandemic.
Additionally, if your organization has undertaken any internal or external initiatives as a result of Covid-19, please feel free to share this in Part 2 (question 9). As these initiatives evolve, we would welcome any updates over the summer months.
We encourage you to contact our editorial team at ct100@mediacorp.ca if you have any questions about these changes.
From the Organizers
Now in its 21st edition, Canada's Top 100 Employers is a national competition to determine which employers lead their industries in creating exceptional places to work.
The competition is the nation's largest editorial project of its kind, reaching more than 15 million Canadians through many of Canada's largest newspapers and magazines, including The Globe and Mail.
Our project aims to make employment information transparent and accessible, helping Canadians discover the best-in-class practices of the nation's leading employers.
We also publish detailed Reasons for Selection, a distinguishing feature of our competition. The reasons provide transparency in the selection of winners and helps to "raise the bar" so that others can discover and adopt best practices
This year's application deadline has been extended to June 5, 2020. If your particular situation requires additional time beyond this deadline, we're happy to accommodate – please let us know.
Please feel free to contact us if you have any questions and we very much hope to review an application from your organization.
Richard Yerema
Managing Editor
Anthony Meehan
Publisher
Application
Employers complete a single application to be considered for our national competition, as well as a series of special-interest and regional competitions: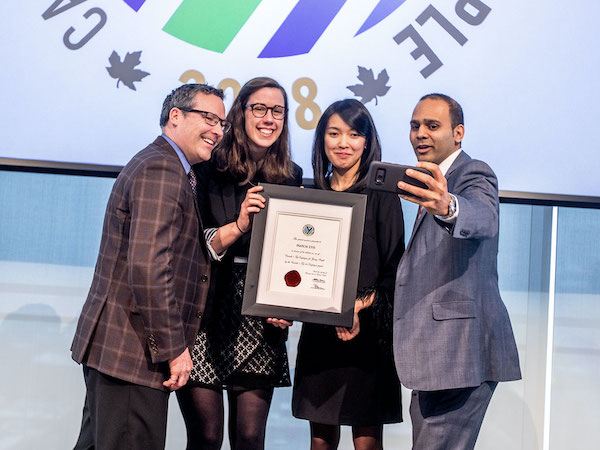 National Competition:
Canada's Top 100 Employers

Special-Interest Competitions:
Canada's Top Employers for Young People
Canada's Best Diversity Employers
Canada's Greenest Employers
Canada's Top Small & Medium Employers Canada's Top Family-Friendly Employers
Top Employers for Canadians Over 40

Regional Competitions:
BC's Top Employers
Alberta's Top Employers
Saskatchewan's Top Employers
Manitoba's Top Employers
Greater Toronto's Top Employers
Hamilton-Niagara's Top Employers
Waterloo Area's Top Employers
National Capital Region's Top Employers
Montreal's Top Employers
Atlantic Canada's Top Employers
Nova Scotia's Top Employers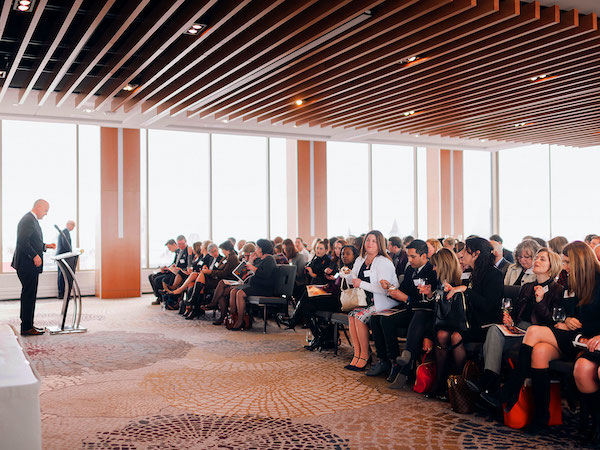 Eligibility
Any employer with its head office or principal place of business in Canada may apply for our national competition. Employers of any size may apply, whether private or public sector.
Methodology
Employers are compared to other organizations in their industry and region, and of similar size. The selection criteria covers eight key areas, including: (1) Physical Workplace; (2) Work Atmosphere & Social; (3) Health, Financial & Family Benefits; (4) Vacation & Time Off; (5) Employee Communications; (6) Performance Management; (7) Training & Skills Development; and (8) Community Involvement.
FAQ