About the Competition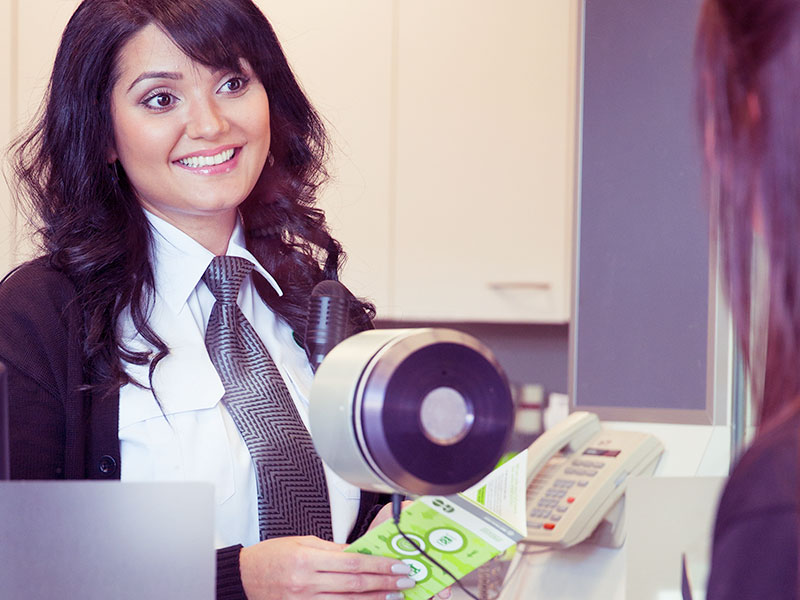 Background
First published in 2002, Canada's Top Employers for Young People is an editorial competition organized by the Canada's Top 100 Employers project. This special designation recognizes the employers that offer the nation's best workplaces and programs for young people just starting their careers. The employers on this list are Canada's leaders in attracting and retaining younger employees to their organizations. Before 2007, this competition was published annually as an appendix to our Canada's Top 100 Employers paperback. Read the news release issued January 11, 2016 announcing this year's winners.
Selection Process
Each employer is evaluated by the editors of Canada's Top 100 Employers in terms of the programs they have to attract and retain younger workers. These include benefits such as tuition assistance and the availability of co-op or work-study programs. Our editors also examine each employer's mentorship and training programs, including benefits such as bonuses paid when employees complete certain courses or professional designations. We also review each employer's career management programs, looking for initiatives – such as company-wide skills inventories – that can assist younger workers advance faster in the organization. Lastly, our editors also look at the average age of employees at each employer to better understand the composition and profile of their workforce.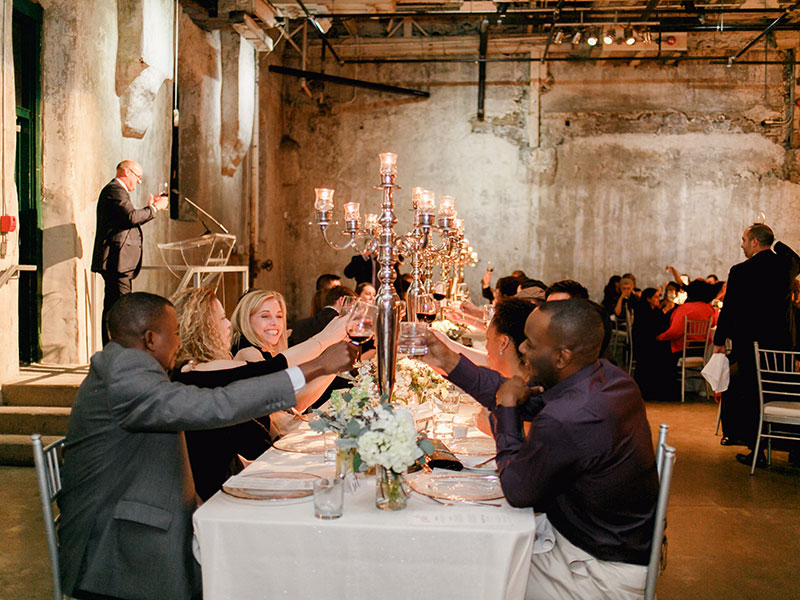 Editorial Partner
The Globe and Mail is our editorial partner on the Canada's Top Employers for Young People competition. Each year, we co-publish a large national magazine announcing the winners, which appears in The Globe and is distributed at university and college campuses each fall. Read the print magazine announcing our 2016 winners.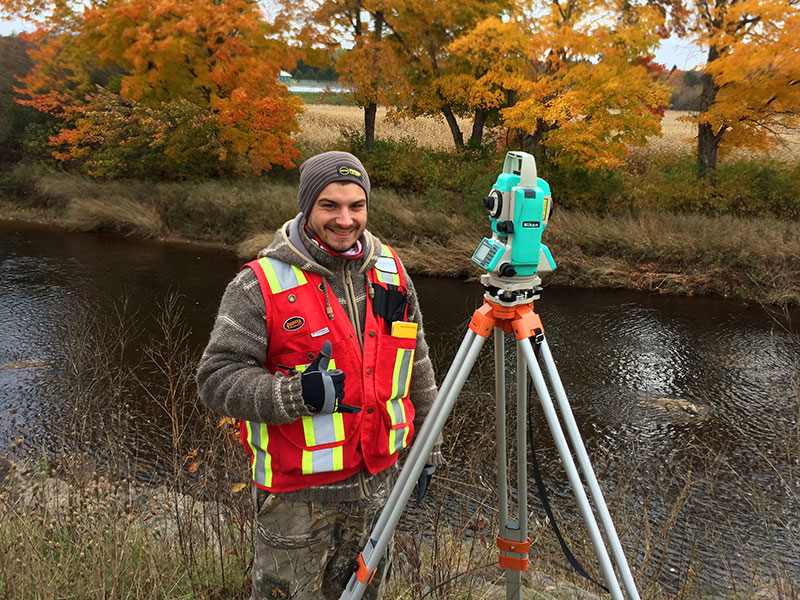 Eligibility Requirements
Any employer with its head office or principal place of business in Canada may apply for our national competition. Employers of any size may apply, whether private or public sector.
2017 Competition
Applications for our 2017 competition will be available early in 2016. Our 2017 winners will be announced in a special magazine in The Globe and Mail early in 2017.
Editorial Conference
To learn more about the competition, we invite you to join us at the Top Employer Summit, our annual editorial conference on the Canada's Top 100 Employers project. This event lets you discover the latest best practices from winners, meet competition organizers and editors, and hear inspiring stories from world-class speakers – all presented in a commercial-free format. The conference is Canada's largest annual event for senior-level HR professionals.
Introduction
Up with millennials! The most popular of the special interest competitions, Canada's Top Employers for Young People sends out a message of confidence in today's students and recent grads just starting their careers. The 95 winning companies for 2016 not only welcome young people into their ranks, but also offer unique opportunities for them to develop their knowledge and skill sets through a variety of paid internships, educational support, job shadowing, rotational programs and the chance to travel and work abroad.
These employers also profit by giving young talent a voice, allowing them to put forward ideas that add value and bring fresh energy to the workplace. For example, KPMG manages the National Boardroom Skills Challenge, which provides interns with an opportunity to recommend a solution and strategy to a real-life business case on an issue the firm is currently facing. Other creative initiatives include Canadian Tire's "Dragon's Den for Digital," which provides IT employees with a chance to pitch their ideas to senior leadership, and L'Oréal's "Brandstorm," a marketing competition wherein groups of students present case study analyses to L'Oréal judges who then reward regional winners with a trip to Paris to participate in the international competition at the company's head office.
Additionally, these organizations understand that young people expect their employers to recognize the importance of corporate social responsibility and giving back to the community. "The desire to make a contribution remains a unique characteristic of this generation, and one that employers continue to tap into," says Kristina Leung, a senior editor at Canada's Top 100 Employers at Mediacorp Canada Inc.
Socially conscious initiatives remain an integral part of Canada's Top Employers for Young People and is a key connection in attracting and retaining younger workers. There are numerous examples of these endeavours, such as Accenture's Intern National Day of Service, RBC's Career Launch Program, which includes a work assignment at a local charity, and Ecclesiastical Insurance Office's Business Intern Program, which provides a placement within a charity, museum or non-profit organization.
By Diane Jermyn
From the official announcement magazine for Canada's Top Employers for Young People (2016), published on January 11, 2016 in The Globe and Mail.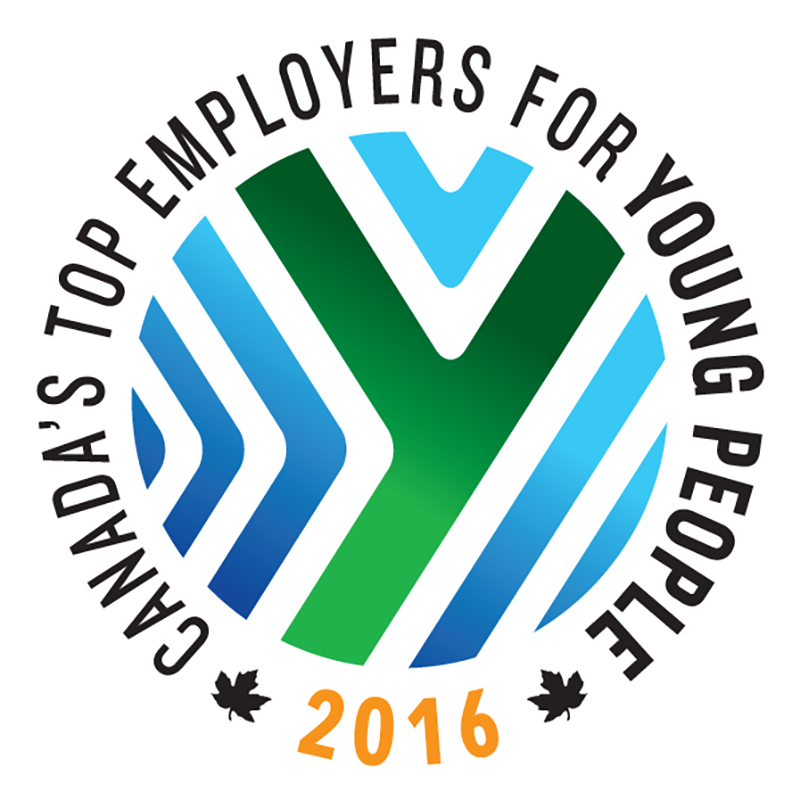 2016 Winners
Here are 2016 winners of the Canada's Top Employers for Young People competition. Click an employer name to read our editors' full Reasons for Selection:
Disruption: It's a Good Thing
Top Employers value young people for their transformational ideas
If you're a young person, you may not have liked being labelled "disruptive" when you were a kid. Now you're being celebrated for it. "Disruptive" is the newest buzzword in recruitment circles. It's not about having annoying people around. It's all about transformational new ideas – and the most likely source of those ideas is young people.
Uber is often called a disruptive technology because the near-instant popularity the ride-sharing app has had a highly disruptive effect on the traditional taxi industry. Similarly, Airbnb Is challenging the hotel industry with its online system for renting out people's rooms and homes for short stays.
Many of the companies and organizations on this 2016 list of Canada's Top Employers for Young People say they, too, are looking for disruptive ideas. Not so disruptive that they ruin the enterprise, of course – but definitely ideas that challenge the status quo.Take, for instance, what we heard from Minal Kamath, Vice President, HR Operations, at Canadian Tire Corporation. The company, which is bent on becoming the world's most innovative retailer, champions the concept, as she notes in our profile. "Young people generate disruptive ideas," says Kamath. "They bring passion, energy, knowledge and curiosity to the workplace. They offer a diverse perspective on anything and everything. And they see things through fresh eyes."
In short, she adds, "they're natural disruptors because of their curiosity and their hunger to learn."
Anna Martini, President of the fashion designer and retailer Groupe Dynamite, has been involved in campus recruitment going back to her days as a senior executive with Deloitte. "There is something that young people bring to the party that is very different from what experienced people bring," she says. That certainly includes new ideas and perspectives, says Martini. "And they keep everybody young!"
Today, she notes, their affinity for technology is helping to accelerate change in fields like retailing. "Young people embrace disruption," she says. "No one's sitting there freaking out because, oh my god, what do you mean we're going to be checking out of the store on a mobile phone instead of a cash register? They're not afraid of it." The supposedly staid world of banking is also seeing the trend. "Disruptive is a word that gets discussed a lot," says Susan Uchida, Vice President, Learning, at RBC, one of Canada's largest employers. "What that looks like for us is that young people bring the ability to ask questions without the constraints of how things got done historically.
"For example, banking is very structured, with org charts and approval processes and so on. But young people look at an organization as just a network of people and very flat, and they're confident to speak up and ask, 'Why not?'
"So we're starting to see that culture shift around it being encouraged to ask questions. We're seeing it on a daily basis."
RBC is one of many employers who want to ensure they have formal and informal venues for young people to make themselves heard and offer ideas, from NextGen programs to innovation challenges to internal social networking platforms that allow people to connect one-to-one across an organization.
"At RBC, we also really encourage our managers to inspire new thinking, to ask your team, what do they think about a situation or a problem you're trying to resolve," says Uchida. "We assess it as well in our employee opinion surveys. We ask the question, does your manager solicit diverse perspectives as a way to uncover innovative ideas?"
Making sure people have a chance to speak up is important in recruiting young talent, because this generation is especially keen on being heard. "Millennials are looking for a place where they can voice their opinions and also incorporate what they're passionate about in their work, whether they're in sales or environmental work or technology," says Danielle Fudger, 26, a software developer at Morgan Stanley in Montreal. "People in my field are looking for employers who are passionate about technology and open to change."
The competition for young talent like Fudger is fiercer than ever. Mediacorp Senior Editor Kristina Leung, who was the lead editor on the Young People project, notes that this year's list features a total of 95 employers, up from 90 last year. That is due to the rise in high-quality applications from companies keen to show potential recruits they are true Top Employers. "Young People remains our most popular special-interest competition," says Leung.
And for those sought-after new grads, opportunities for fascinating and inspiring work have never been better. When we talked to Bill Morris, the Canadian President of Accenture and a 30-plus-year veteran of the firm, he was excited about the fast pace of innovation that young people now find themselves part of – and how it can change the way the world works and lives. As he told us poignantly, "It's a great time. I wish I was just starting with the company."
And if he was, he would surely be a disruptor. The good kind.
By Berton Woodward
From the official announcement magazine for Canada's Top Employers for Young People (2016), published on January 11, 2016 in The Globe and Mail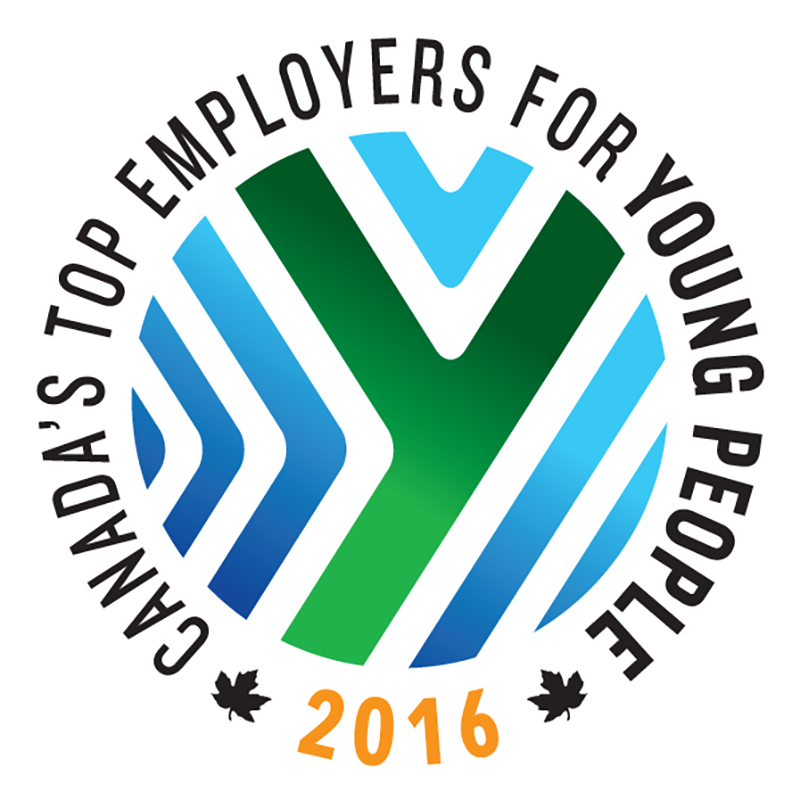 Find jobs from Canada's Top Employers for Young People