About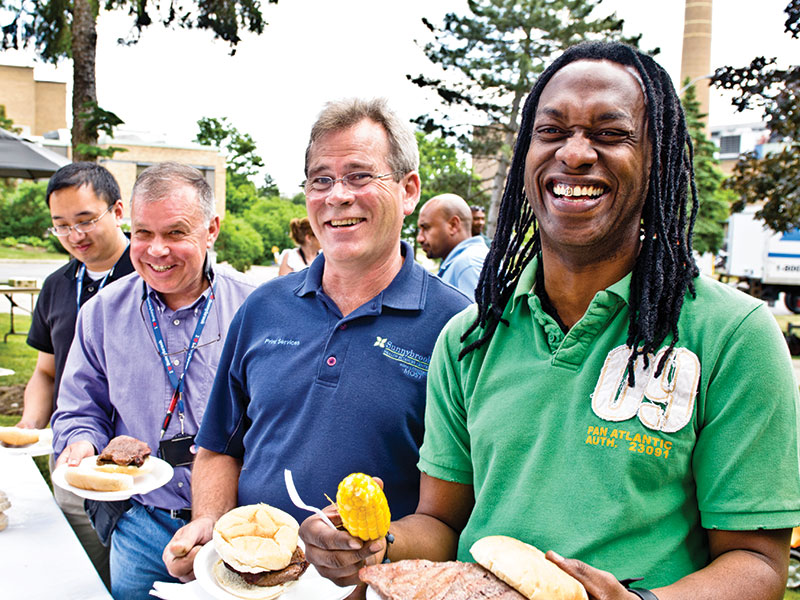 This marks the 10th annual edition for our Greater Toronto's Top Employers competition, which has become a benchmark in the Greater Toronto Area for workplace best-practices. Like the metropolitan area it represents, the competition has become exceptionally strong and competitive – so much so that, for Toronto-area employers, the minimum scores to secure a place on the GTA list now surpass our national Canada's Top 100 Employers competition.
Once again this year, our team of editors have evaluated employers on eight criteria: (1) physical workplace; (2) work atmosphere and social; (3) health, financial and family benefits; (4) vacation and time-off; (5) employee communications; (6) performance management; (7) training and skills development; and (8) community involvement. These criteria have remained the same since the competition's inception and are the same criteria used to judge our national winners.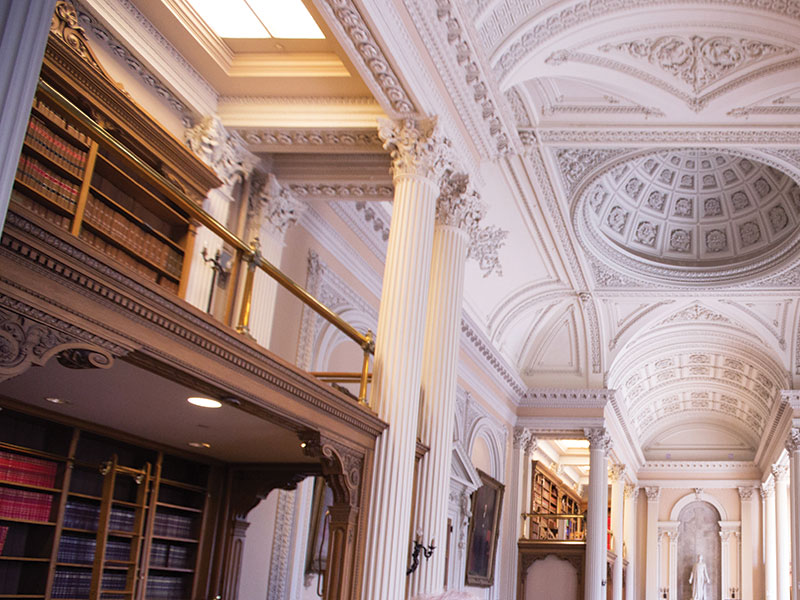 A distinguishing feature of the competition is that, at the end of the review process, our editors prepare detailed reasons for selection, explaining why each of the winners was chosen. These reasons are published on the competition website as well as our popular job search engine, Eluta.ca, now used by over seven million Canadians annually. We are pleased to announce our 2016 winners in this beautiful magazine co-published with The Globe and Mail.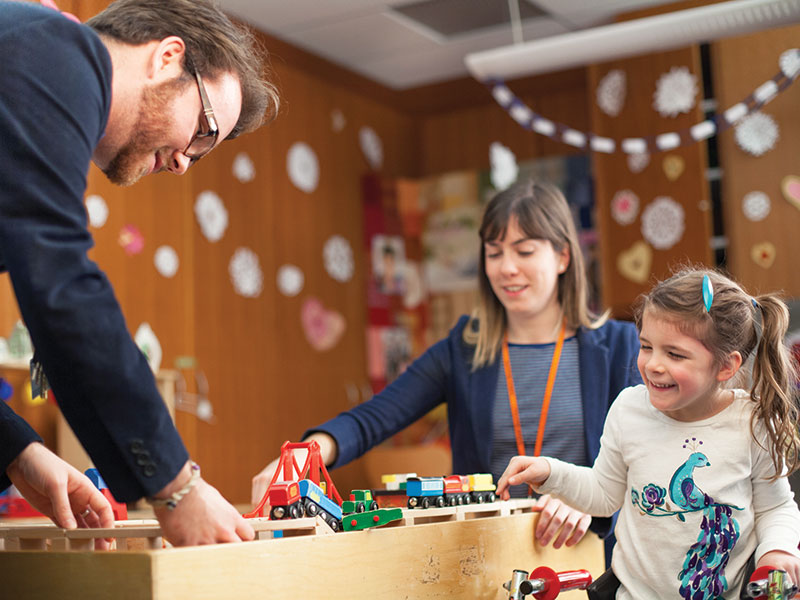 In publishing a list such as this, it is inevitable that some excellent employers are passed over or omitted. To these employers, we invite you to contact our editorial team to share your stories – we would be pleased to consider your organization for next year's list.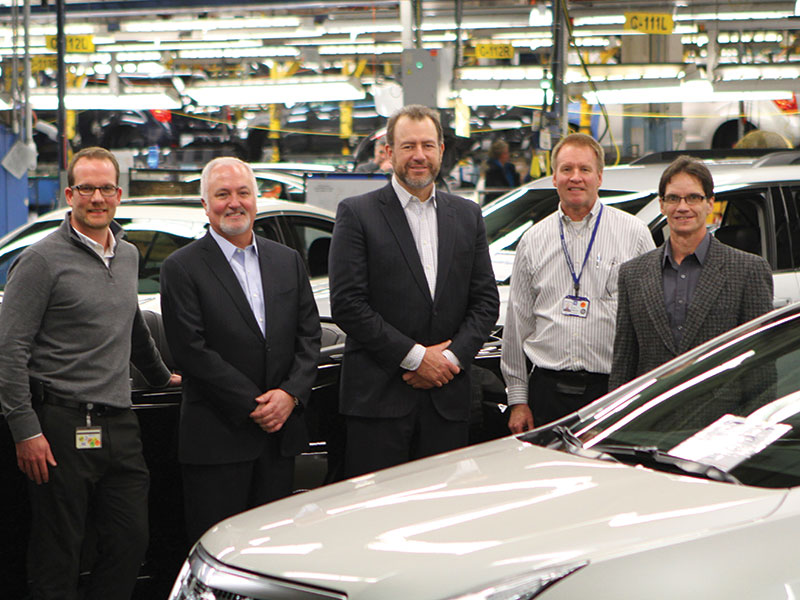 Our 2017 winners will be announced in a special magazine to be published in The Globe and Mail in the fall of 2016. To receive an application for next year's competition, employers should join our mailing list:

For this year's winners, we congratulate you on making the grade in what has been our most competitive year to date. We hope that you continue raising the bar for the 2017 competition!
Introduction
By Diane Jermyn
As Canada's biggest metropolitan area, the GTA offers a rich diversity of employers in a wide range of industries, from financial services to auto manufacturing to media and communication technology. The GTA is also home for approximately 40 per cent of Canada's business headquarters, all looking to hire the best possible employees. Making the winners list of the GTA's Top Employers is a challenge for any organization and a tribute to their ability to provide great places for people to work.
"The leading GTA employers understand that they exist in one of the most competitive employment landscapes in the country," says Richard Yerema, managing editor of Canada's Top 100 Employers. "The employers who call the GTA home must ensure that their human resource practices are not only competitive within their industry but also in the wider GTA neighbourhood."
From the official announcement magazine for Greater Toronto's Top Employers (2016), published on December 8, 2015 in The Globe and Mail.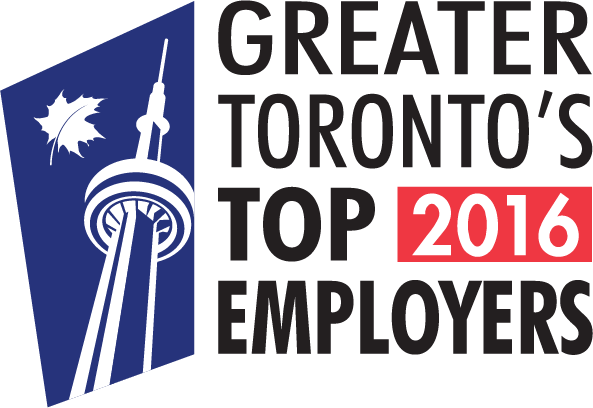 2016 Winners
Here are 2016 winners of the Greater Toronto's Top Employers competition. Click an employer name to read our editors' full Reasons for Selection:
A Landscape of Quality
Wherever they are in the GTA, Greater Toronto's Top Employers just keep getting better
By Berton Woodward
Candy, cars, colleges and casinos. That's an edgy way of looking at this 10th annual list of Greater Toronto's Top Employers.
We're talking geographically. At the four furthermost corners of the Greater Toronto Area's tilted rectangle, you will find confectioner Mars Canada in Bolton in the northwest, Ford Motor Company in Oakville in the southwest, Durham College of Applied Arts and Technology in Oshawa in the southeast and the Great Blue Heron Charity Casino just outside Port Perry in the northeast.
Does the word diversity come to mind? It should. Diversity of organizations, diversity of people, diversity of place. That has been the hallmark of the Greater Toronto list for a decade, and it continues in this 2016 edition, reflecting the size and power of the GTA. Between those four corporate compass points are some of Canada's largest and best-known employers, from RBC in downtown Toronto to Canadian Tire at Yonge and Eglinton. Many are also global household names, such as Samsung Electronics Canada in Mississauga and Mazda Canada in Richmond Hill. From the Lakefront to Newmarket, there are lawyers, health professionals, educators, charities and government organizations. Not to mention giants of entertainment, communications, technology and consumer products, downtown, uptown and crosstown.
But even at the furthest reaches of the 7,000-square-kilometre GTA, there are clear elements of commonality. Take the Great Blue Heron Charity Casino, honoured this year for the first time. With its countryside location on a peninsula jutting into Lake Scugog in Durham Region, it may seem to many Torontonians more like an escape from the GTA. But CEO and General Manager Arnold Block is firm. "We are definitely part of the GTA," he says. "We're in the geographic boundaries, of course, but the GTA is also the catchment area where our customers come from, and our staff."
One of those staff members is Alana Cawker, who grew up in nearby Sunderland. To her, Greater Toronto's fabled diversity of people is one of the advantages of her job. "Because our casino is so multicultural," she says, "it's a great opportunity for me, coming from a small town, to learn about different cultures."
That's the GTA, all right. And this year, Great Blue Heron has made its way onto the list of Top Employers because it delivers on its belief that keeping its employees engaged is essential to its business mission. "We recognize that we can't make our customers happy if our own employees who are trying to deliver the message aren't happy," says Block. This is the kind of thinking that unites all 99 of Greater Toronto's Top Employers as they vie for the best people – often with each other.
"Employers in the GTA understand that they exist in one of the most competitive employment landscapes in the country," says Richard Yerema, Managing Editor at Mediacorp Canada, which manages the Greater Toronto's Top Employers competition. "If they want to excel at capturing the best talent, they must ensure their human resource practices are not only competitive within their industry but also in the wider GTA neighbourhood."
Indeed, a talented graduate will often find her skills and brainpower are in demand by many different kinds of companies and organizations, from candy to cars. That means employers must ensure they're on the cutting-edge in terms of what they offer – from attractive and open workspaces to flexible hours to generous benefits.
That's well understood at the senior levels of the nation's largest bank. "Toronto is truly one of the great cities of the world in its diversity and breadth of backgrounds," says Jamie Anderson, Deputy Chairman of RBC Capital Markets. "As an employer it gives us a huge pool of talent to draw from."
But it's crucial to give people the kind of environment they want to work in. "We try to be as flexible as we can to accommodate people," says Anderson. "If you're not doing that these days, A) you're going to fall behind, and B) you're not going to get the best talent. And it is all about talent."
Every year, the goalposts move. One HR executive at a company on this year's list noted that he and his colleagues recently realized that the firm's maternity leave salary top-up was, at eight weeks, now at the trailing end of what Top Employers offer and needed revision. Too true – at Ontario colleges like Durham, the policy is 93 per cent of salary for 52 weeks.
Even the oldest element of enlightened employee relations – staff development – is in constant flux. Describing ways they help their people progress, many Top Employers point to new leadership programs, expanded career guidance, and mentorship, mentorship, mentorship. Deloitte LLP has even turned mentorship upside down. It has deployed some younger staff to mentor more senior people in how to use technology properly! (And, of course, the younger ones still gain insight from the senior ones when they get together.)
It's not surprising that in the past decade, the goalposts have also moved for the list of Greater Toronto's Top Employers. In its founding year of 2006, there were just 50 companies and organizations honoured. Its near-doubling to 99 today reflects the improvement in the quality of the applicants and their programs, says Yerema.
"It's Greater Toronto employees who gain," he points out. "Good employers try to ensure they match or exceed local norms in order to attract the best talent – and in the GTA, those norms often lead the rest of the country." That means the workplaces of Greater Toronto's Top Employers just keep getting better, from the centre to the edges.
From the official announcement magazine for Greater Toronto's Top Employers (2016), published on December 8, 2015 in The Globe and Mail.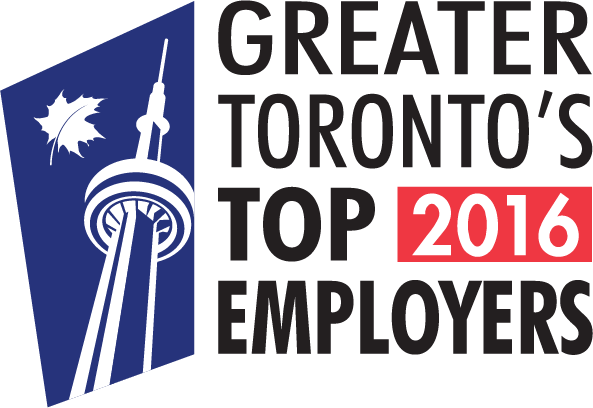 Find jobs from Greater Toronto's Top Employers