About the Competition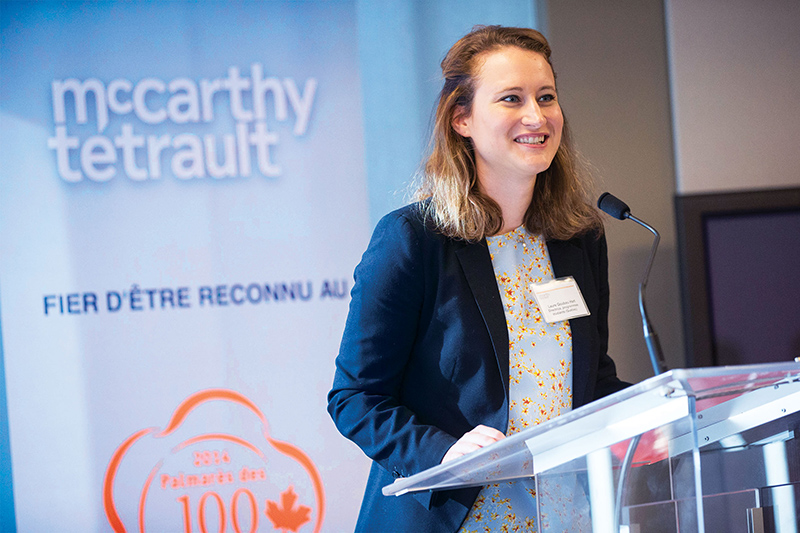 Background
Now entering its 10th year, Canada's Best Diversity Employers recognizes employers across Canada that have exceptional workplace diversity and inclusiveness programs. This competition recognizes successful diversity initiatives in a variety of areas, including programs for employees from five groups: (a) Women; (b) Members of visible minorities; (c) Persons with disabilities; (d) Aboriginal peoples; and (e) Lesbian, Gay, Bisexual and Transgendered/Transsexual (LGBT) peoples. This competition replaced our two annual rankings of the top employers for women and visible minorities, which we published as an appendix to our book between 2002 and 2007, when the present competition was launched.
Selection Process
To determine this year's winners of the Canada's Best Diversity Employers competition, Mediacorp editors reviewed diversity and inclusiveness initiatives at employers that applied for the Canada's Top 100 Employers project. From this overall applicant pool, a smaller short-list of employers with noteworthy and unique diversity initiatives was developed. The short-listed candidates' programs were then compared to those of other employers in the same field. The finalists chosen represent the diversity leaders in their industry and region of Canada.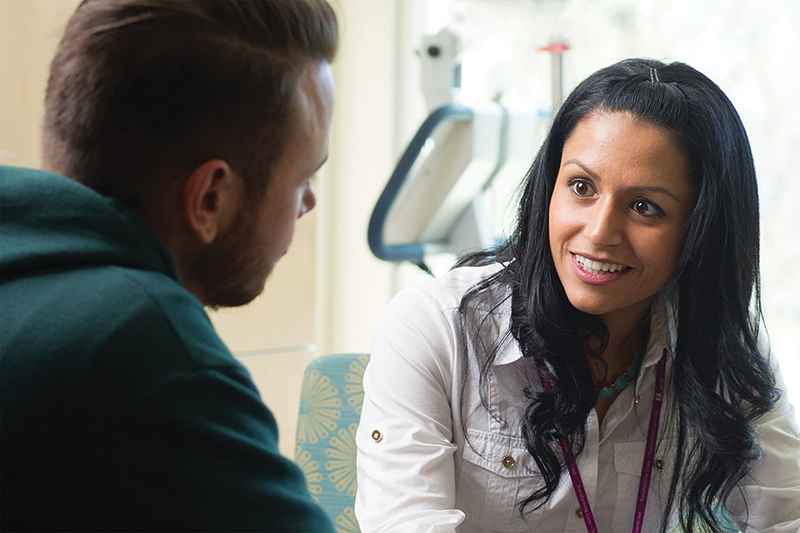 Editorial Partner
The Globe and Mail is our editorial partner on the Canada's Best Diversity Employers competition. Each year, we co-publish a large national magazine announcing the winners, which appears in The Globe. This year's print magazine was published in The Globe on February 24, 2016.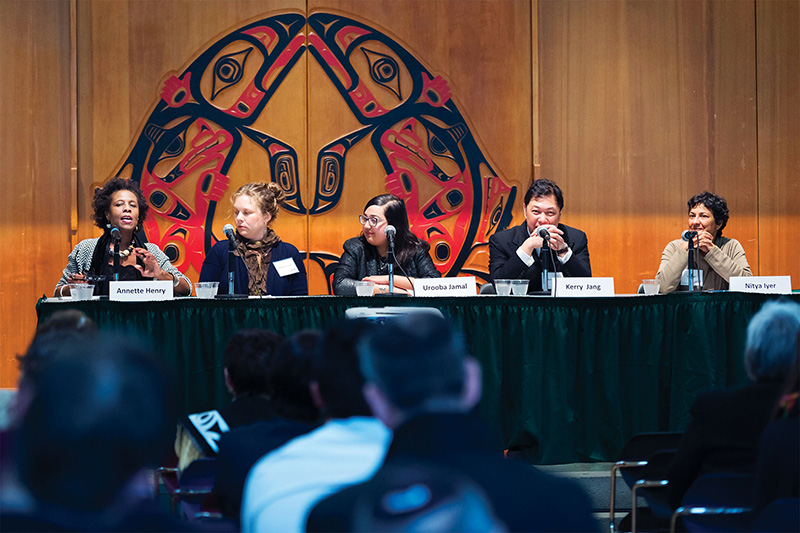 Eligibility Requirements
Any employer with its head office or principal place of business in Canada may apply for this competition. Employers of any size may apply, whether private or public sector. Each applicant must have an interesting initiative for at least one of the five above diversity groups covered by this competition.
2017 Competition
Applications for our 2017 competition will be available early in 2016. Our 2017 winners will be announced in The Globe and Mail early in 2017.
Editorial Conference
To learn more about the competition, we invite you to join us at the Top Employer Summit, our annual editorial conference on the Canada's Top 100 Employers project. This event lets you discover the latest best practices from winners, meet competition organizers and editors, and hear inspiring stories from world-class speakers – all presented in a commercial-free format. The conference is Canada's largest annual event for senior-level HR professionals.
Introduction
Today, as refugees from Syria and many other countries arrive on our shores, Canada's Best Diversity Employers for 2016 are showing how to welcome them into the workplace. These employers are leaders in creating an inclusive environment where individuals from a wide variety of backgrounds are recognized and valued for who they are at work, setting an example not only for Canadian business but also organizations around the world. In reflecting the diversity of the people who make up Canada – including new immigrants, aboriginals, LGBTQ employees and those with disabilities – these organizations also reap the benefits, becoming stronger and more innovative through the addition of fresh voices.
For instance, Rogers Communications Inc. partners with the Career Bridge internship program to provide employment opportunities to internationally educated professionals; Accenture Inc. maintains a global Persons with Disabilities Champions program, which is focused on workplace accommodations; and BC Hydro encourages managers to hire skilled newcomers at junior-level positions, providing a defined career advancement plan, including timelines for performance and development reviews.
Kristina Leung, senior editor of Canada's Top 100 Employers, notes that employers continue to have conversations about diverse groups outside of those captured by the competition, such as those with "invisible" disabilities like mental health issues, cognitive and learning disabilities, and persons with lived experience of addiction. Examples include Ryerson's mental health policy lens and advisory committee and Sodexo's Willow Bean Café, which provides opportunities for persons with mental health issues to gain practical work experience. Additionally, a growing number of employers, such as Mount Sinai Hospital and Dentons Canada, are further addressing LGBT awareness and inclusion issues by creating formal gender transition policies for the workplace.
In promoting inclusiveness and diversity though their workplaces, these Canadian employers represent Canada at its best.
– Diane Jermyn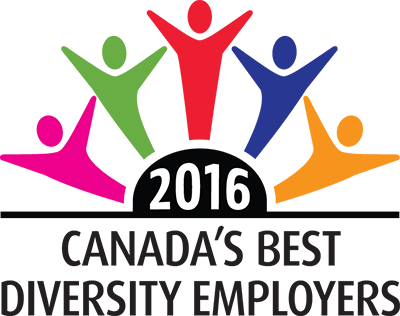 2016 Winners
Here are 2016 winners of the Canada's Best Diversity Employers competition. Click an employer name to read our editors' full Reasons for Selection:
The Diversity of Ideas
Innovation and open-mindedness are hallmarks of Canada's Best Diversity Employers
Robert Biron merely has to look out his office window in the strikingly round Tower building of The Scarborough Hospital's General Campus to see cultural and social diversity in action.
You're unlikely to find a more diverse community in Canada than Scarborough. In recent decades, the sprawling eastern Toronto district has become a magnet for new immigrants – 59 per cent of the population is foreign-born. It features a throbbing community of the world's cultures, from Chinese and South Asian to Caribbean and Filipino, among its 625,000 residents.
So it's not surprising that The Scarborough Hospital has long been a leader in instituting diversity and inclusion policies that ensure its workforce reflects the community it serves.
But to Biron, the hospital's President and CEO, what is especially remarkable is the innovative spinoff effects that a diverse workplace produces. It's a viewpoint echoed by many of his fellow leaders among Canada's Best Diversity Employers for 2016.
"All large organizations have cultures," Biron says. "What I notice in our culture is the open-mindedness – our people are very open to accepting new ideas and exploring different ways of thinking and innovating. They come from all different parts of the world and they've been trained from different perspectives. They often grew up in a different culture. When they come to work, you've got this global community with all these varied experiences and perspectives of healthcare delivery."
As an example of the benefits of an open-minded culture, Biron points to the pioneering Centre for Integrative Medicine that the hospital launched in 2014 in partnership with the University of Toronto. A first in Canada, the centre is dedicated to scientifically investigating the use of complementary and alternative medicine. The two institutions intend to create a "living laboratory" at the hospital to study ways to safely integrate effective alternative therapies and conventional care.
"We have residents from all over the world in Scarborough who experience and use many different types of health services, such as acupuncture, traditional Chinese medicine, chiropractic care, massage therapy or yoga therapy," Biron says. "We are reflecting that need within our community, and we are anchoring the centre on sound evidence and research. But in the healthcare industry, there's a potential area of flashpoint between Western medicine and alternative practices. In many communities where I've worked in the last 20 years, introducing this kind of innovation would be met with resistance. But our workforce – physicians and staff included – was very positive about the idea."
Innovation is a frequent theme among Canada's Best Diversity Employers. Like The Scarborough Hospital, many of Canada's leading companies and organizations have found that promoting diversity and inclusion simply makes their operations smarter.
"When different people bring different perspectives to the table, you can't help but bring forward different solutions," says Helena Gottschling, Senior Vice President, Leadership & Organizational Development, HR, at RBC. "We experience that day in and day out."
In fact, the proven advantages of diversity have even led Canada's biggest bank to rethink another aspect of its recruitment policies. "We have a very strong promote-from-within philosophy, and historically we didn't hire many executives externally," says Gottschling. "Now we actually have a goal to hire 15 per cent of our executives from outside the company. It's not necessarily because we don't have the specific capabilities we need to staff the job, but it's also to bring some outside thinking in. It has proven to be very beneficial to us as an organization."
David Tsubouchi, a former Ontario cabinet minister, has been a longtime supporter of diversity and inclusion. At the Ontario College of Trades (OCT), which he now heads as Registrar and CEO, "diversity is part of our strategic plan," he says.
"People think that creating opportunities for women, new Canadians, Aboriginals, the disabled, LBGT and other groups is just a little box that you tick off and then forget about," he says. "But we take it very seriously at OCT."
That, too, is a hallmark sentiment of Canada's Best Diversity Employers. Tsubouchi says diversity and inclusion has to be part of an organization's DNA. "The greatest asset of any organization is its brand, and to become a trusted brand, you need integrity and inclusion," he says.
Indeed, as diversity policies become more entrenched, inclusion is becoming a key focus for many employers, observes Kristina Leung, senior editor at Mediacorp Canada, which produced this ninth annual list. "Some employers are actually putting inclusion before diversity in terms of their literature, how they present their strategies, or their titles as inclusion officers rather than diversity officers."
Inclusion – making people feel welcome and supported – is also extending to new groups. Leung says several employers now specifically mention transgender people in their policies, and also encourage discussion in the workplace of mental illnesses such as depression.
She notes that the election of Prime Minister Justin Trudeau, who champions Canada's diversity, has given a boost to awareness of diversity within organizations. "I really think this is the way business is headed," she says. "If you're not embracing diverse perspectives, you'll just be left behind."
By Berton Woodward
From the official announcement magazine for Canada's Best Diversity Employers (2016), published on February 24, 2016 in The Globe and Mail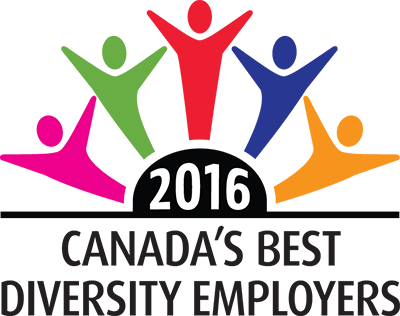 Find jobs from Canada's Best Diversity Employers