About the Competition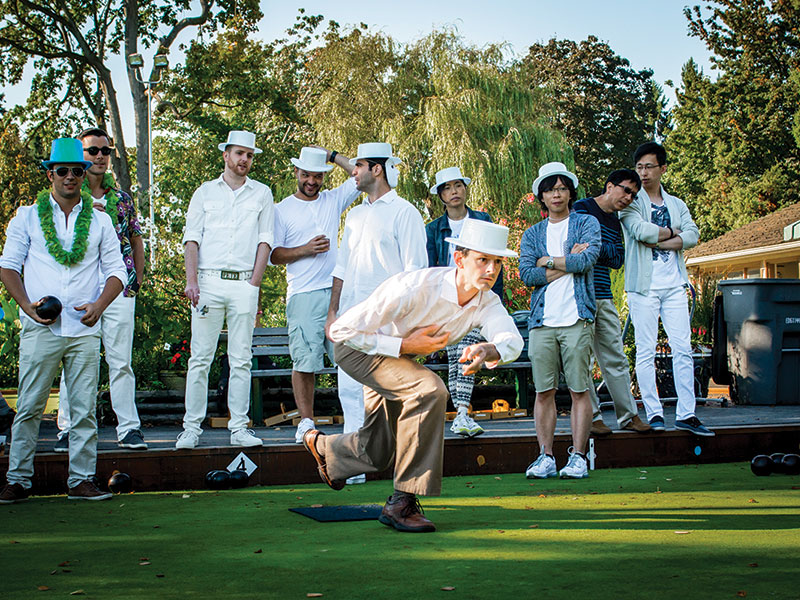 Background
Now in its 12th year, BC's Top Employers is an annual competition organized by the editors of Canada's Top 100 Employers. This special designation recognizes the British Columbia employers that lead their industries in offering exceptional places to work. Read the press release announcing our 2017 winners, issued in March 9, 2017.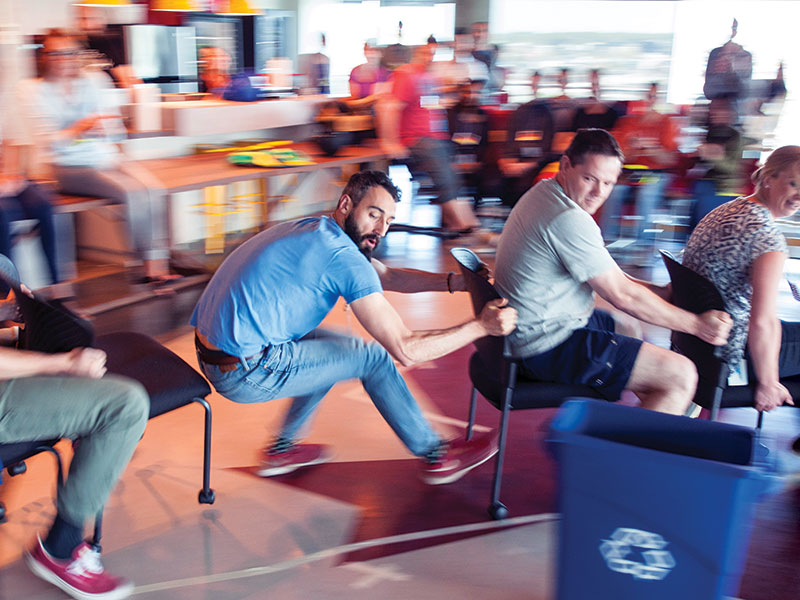 Selection Process
Employers are evaluated by the editors of Canada's Top 100 Employers using the same eight criteria as the national competition: (1) Physical Workplace; (2) Work Atmosphere & Social; (3) Health, Financial & Family Benefits; (4) Vacation & Time Off; (5) Employee Communications; (6) Performance Management; (7) Training & Skills Development; and (8) Community Involvement. Employers are compared to other organizations in their field to determine which offers the most progressive and forward-thinking programs.
Media Partner
Our media partner on the BC's Top Employers project is the largest newspaper in British Columbia, The Vancouver Sun. Each year, The Vancouver Sun announces the winners in special magazine supplement, which includes our editors' reasons for selecting each employer. This year's announcement was made in a special magazine published in The Vancouver Sun on March 9, 2017.
Eligibility Requirements
Any employer with its head office or principal place of business in British Columbia may apply for this competition. Employers of any size may apply, whether private or public sector.
2018 Competition
Our 2018 winners will be announced in a special supplement to be published by The Vancouver Sun early in 2017. Employers interested in applying to our 2017 competition may join our mailing list to receive more information.
Editorial Conference
To learn more about the competition, we invite you to join us at the Top Employer Summit, our annual editorial conference on the Canada's Top 100 Employers project. This event lets you discover the latest best practices from winners, meet competition organizers and editors, and hear inspiring stories from world-class speakers – all presented in a commercial-free format. The conference is Canada's largest annual event for senior-level HR professionals. Held annually, the conference is hosted in Vancouver every other year.
Introduction
Home to one of the most stunning natural environments in the world, British Columbia just makes you want to get outside. So it's understandable that BC's Top Employers have made fitness and a healthier lifestyle integral to their workplaces. In many cases, employees lead the way with forward-thinking initiatives that are fully supported by their organizations. From mountaineering to extreme office sports, this year's winners tackle employee wellness in ways as diverse as the province's beauty.
Arc'teryx Equipment Inc., the Vancouver-based manufacturer of outdoor gear, takes being active to the limit — but then, playing outside is the basis for their culture. Besides empowering employees to create whatever they want in terms of exercise, onsite yoga, or a biking or run club, the company provides its climbing enthusiasts with an indoor bouldering cave where they can get together over lunch to set up routes and problem-solve them. There are also morning backcountry ski tours where people meet as a group to ski for an hour or so before work.
"When an employee is passionate about something and finds other people who share that interest, often from other departments or teams, it creates this camaraderie that they bring to work every day," says Geoff Watts, Senior Manager for People and Culture at Arc'teryx. "That's really helpful in getting results. We've found over our history that the best insights come from our experiences. Being outside and active leads to those insights."
Another thing Watts notes from employee surveys and face-to-face conversations is how important this environment is for both retaining and recruiting employees.
"All our programs are employee-led," says Watts. "It's really about passionate people who come together to create these programs and who keep them alive. Our role here at Arc'teryx is to make it as easy as possible for them to take flight."
At AbeBooks Inc., an online book marketplace in Victoria, extreme sports means an annual Office Olympics, complete with a wheeled office chair race where teams of two burst from the elevator to careen around twists and turns while colleagues cheer them on. Helmets are mandatory. While the company clearly encourages fun and 50 per cent of staff participate in its fitness reimbursement program, AbeBooks recently took a broader approach to wellness, focused on ergonomics. The company had previously offered standing desks on request, but as part of an overall healthy initiative this year, brought in an additional 32 standing desks. Now 65 per cent of employees have motorized standing desks where people can either sit or stand.
"It's making a huge difference," says Melissa Anderson, Human Resources Director at AbeBooks and office chair warrior. "It allows us to have a more flexible workspace because standing desks are more space-efficient. People are comfortable and can move around easily, allowing us to be more collaborative and productive."
In addition to fitness and a comfy seat, healthy eating is another key to overall wellness. At QHR Technologies Inc., a developer of healthcare technology in Kelowna, the fresh fruit and veggie platter is the new water cooler. It's where people have been gathering to chat over the celery or exchange recipes ever since the company began providing the daily platters free to employees about two years ago. Senior HR Advisor Brandi Callaghan says the result has been happier and very appreciative employees.
"There's less poutine going on," says Sean O'Grady, a Quality Assurance Analyst at QHR who does software testing. "People are more mindful about what they eat. It sounds like a small thing, but people go crazy for the fruits and vegetables. It's close by and all chopped up so you don't need to do anything. And it comes with a dip — you need to encourage people somehow."
For many of BC's Top Employers, wellness programs have expanded into a broader range of health benefits focused more on prevention than on illness. Martha Carscadden, an employee experience manager at ACL Services Ltd., a software developer in Vancouver, says the company encourages people to be physically active — there are word search puzzles in the stairwells — but also to explore other sides of wellness. Employees enjoy paramedical benefits that allow for such things as massage, acupuncture, chiropractic treatments and more. Many of the wellness initiatives are fairly new, mostly in the past two years, says Carscadden, such as the popular lunchtime yoga class, which allows people to step out and reflect on their day before diving back in. The effect, she says, has been huge.
"We've had about a 50 per cent drop in absenteeism, although it wasn't high to start with," she says. "There's also a sense among employees that the company cares how they're doing, that's it's not about extracting as much energy as we can from you during the day and sending you home exhausted.
At the beginning of this trend, people might have thought it was a lot of money for something that seems kind of fluffy, but it's had a real bottom-line impact for the business as well."
By Diane Jermyn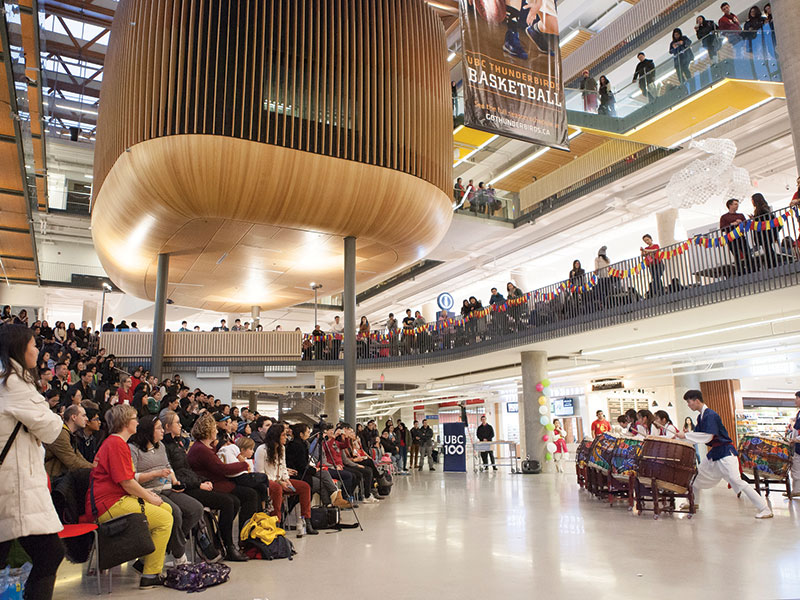 2017 Winners
Here are the 2017 winners of the British Columbia's Top Employers competition. Click an employer name to read our editors' full Reasons for Selection:
Find jobs from British Columbia's Top Employers