About the Competition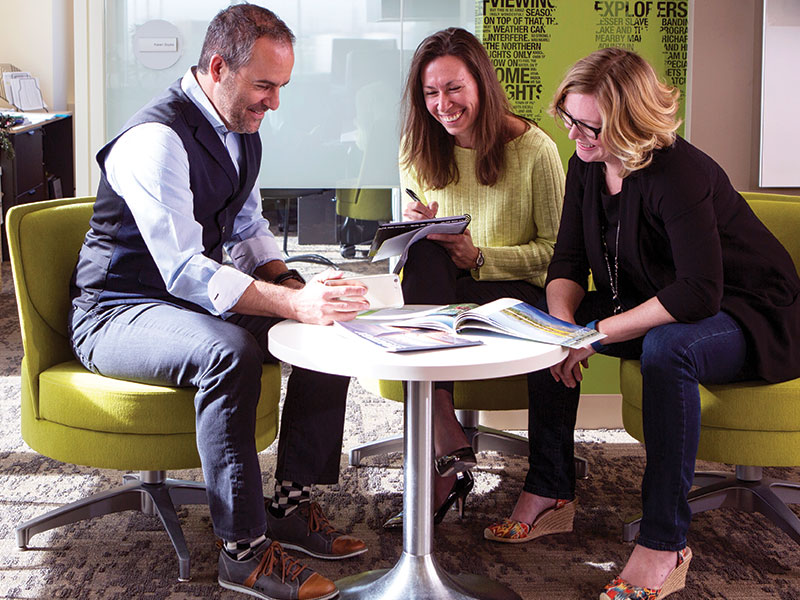 Background
First published in 2006, Alberta's Top Employers is an annual competition organized by the editors of Canada's Top 100 Employers. This special designation recognizes the Alberta employers that lead their industries in offering exceptional places to work. Read the press release issued on March 22, 2017 announcing this year's winners.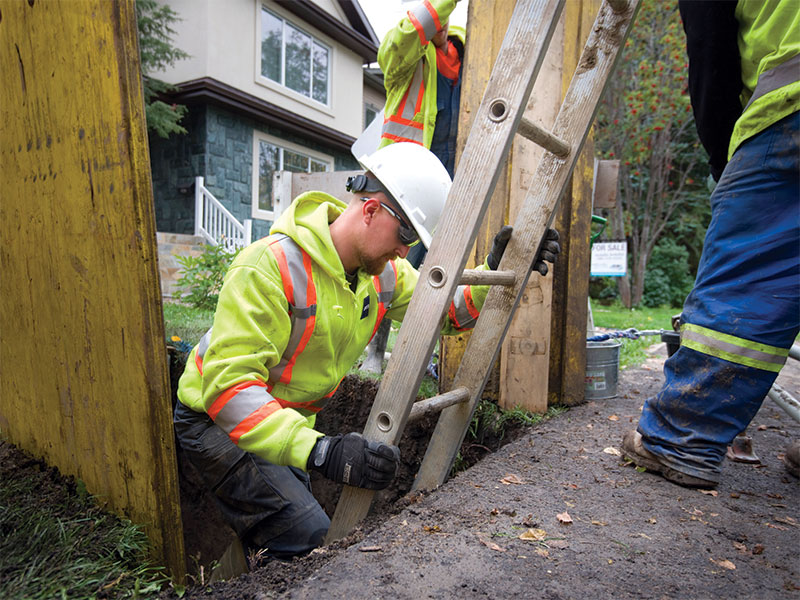 Selection Process
Employers are evaluated by the editors of Canada's Top 100 Employers using the same eight criteria as the national competition: (1) Physical Workplace; (2) Work Atmosphere & Social; (3) Health, Financial & Family Benefits; (4) Vacation & Time Off; (5) Employee Communications; (6) Performance Management; (7) Training & Skills Development; and (8) Community Involvement. Employers are compared to other organizations in their field to determine which offers the most progressive and forward-thinking programs.
Media Partners
Our media partners on the Alberta's Top Employers project are the two largest newspapers in Alberta: the Calgary Herald and Edmonton Journal. Both newspapers announce the winners each year in a special magazine, which appears in print and online, that include a summary of our editors' reasons for selection.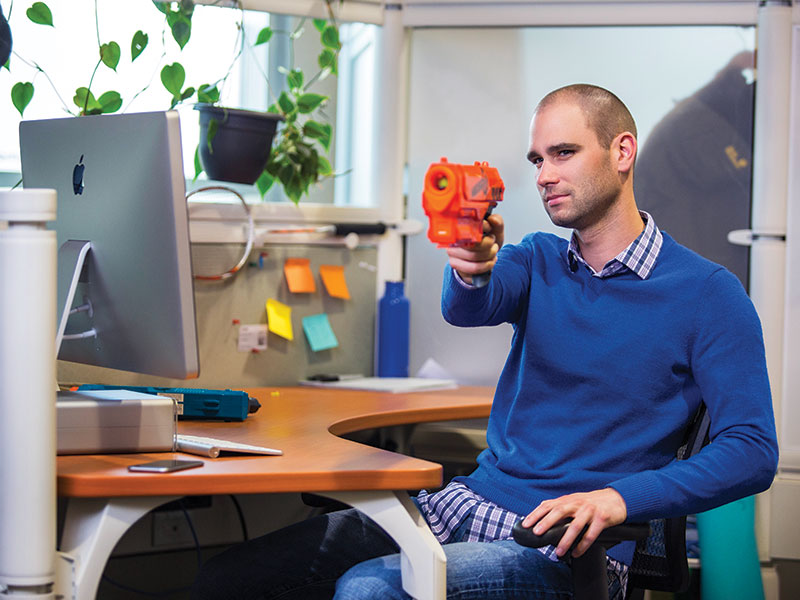 Eligibility Requirements
Any employer with its head office or principal place of business in Alberta may apply for this competition. Employers of any size may apply, whether private or public sector.
2018 Competition
Applications for our 2018 competition will be available early in 2017. Our 2018 winners will be announced in a special magazine in the Calgary Herald and Edmonton Journal early in 2018.
Editorial Conference
To learn more about the competition, we invite you to join us at the Top Employer Summit, our annual editorial conference on the Canada's Top 100 Employers project. This event lets you discover the latest best practices from winners, meet competition organizers and editors, and hear inspiring stories from world-class speakers – all presented in a commercial-free format. The conference is Canada's largest annual event for senior-level HR professionals.
Introduction
It's easy to feel welcome in Alberta. This province has long attracted a fertile mix of people, creating a vibrant and increasingly diverse workforce. That's something Alberta's Top Employers for 2017 recognize as a strength for business, energizing their ranks with fresh voices that contribute to innovation and success. This year's winners lead the way with a variety of initiatives for fostering an inclusive environment for all employees, from in-house networking groups to formalized structures that promote diversity from the top down to every level of the organization.
For example, the City of Calgary recently implemented its first diversity and inclusion strategy, in recognition of the importance of attracting and leveraging a diverse workforce and building an inclusive workplace. Ultimately, the City sees its inclusion strategy as helping to create a healthy, ethical and respectful work environment beneficial to everyone. According to City officials, it's a win/win because when employees feel safe at work, they can focus on their common purpose, which in their case is making life better for Calgarians.
While provincially-owned credit union ATB Financial in Edmonton launched its diversity initiative in 2012, it added a diversity and inclusion council this past year. Kerilee Snatenchuk, Director for ATB's Diversity, Inclusion and Wellness initiatives, explains that organizationally, there was a growing awareness of the need to become more purposeful in building inclusionary practices.
"One of our main aims is to reflect the market we serve," says Snatenchuk. "Definitely, the Indigenous population is growing, as well as the visible minority population and new immigration. We've continued to reflect those populations in our own internal key members area."
ATB Financial also supports a number of recently formed employee resource groups whose members share a common interest. Currently there are groups for women, millennials, new Canadians (self-named the Melting Pot), the LGBTQ community and Filipino employees. Each group has an executive sponsor who has an interest in the group, so that members are able to interact with senior executives and receive informal mentoring.
"People are very enthusiastic when they learn about our groups," says Snatenchuk. "Either they want to participate because they see one that's a fit for them or they want to start their own. There's a template on how to organize, build a mission and how people can become members. After that they're more autonomous, although I participate in their meetings as much as I can to give more strategic vision around what's going on organizationally in inclusion and how they can impact those activities."
Overall, Snatenchuk says, it's been a good way to create awareness, break down barriers and address unconscious bias. But with 5,400 people spread out across Alberta, she says her biggest challenge is spreading the news that these groups exist and that they can be part of it.
"We don't want it to just be urban," says Snatenchuk. "These groups are part of the fabric of ATB and an important part of our story in Alberta. It's not just a nice-to-have but a must-have. People feel like they have more of a voice in the things that affect them." Calgary-based concrete maker Lafarge Canada Inc. actively supports workforce diversity by partnering with community organizations to recruit individuals from all walks of life, including the Champions Career Centre for individuals with disabilities and Immigrant Services Calgary for new Canadians. Rebecca Curwen, Lafarge's Talent Acquisition Manager, and Alex Lefebvre, Lafarge's Talent Acquisition Coordinator, say that lately, they've been talking to a lot of people who are recently arrived in Canada. While language can be an issue, Curwen says the vast majority of newcomers who land in Alberta have strong communication skills in English. What matters is being qualified for the job.
"We don't see many barriers at all for those who have attained permanent residency status," says Lefebvre. "As long as people come with the right background and experience within our industry, we don't make a big deal if they haven't got Canadian experience. Everyone here has been very open-minded."
Lafarge has also recently focused on reaching out to more women, particularly for technical roles, in what has traditionally been a male-dominated industry. The number of women hired by the company has increased significantly in the last two years.
"Our challenge is that for every position that we post, the ratio of people who apply is significantly heavier on the male side," says Curwen. "For us, it's about increasing our brand awareness so that we're getting more qualified women applying to our positions. Once they apply, we have absolutely no resistance. Our operations want to hire those women if they're qualified."
Curwen's advice to any organization that wants to add more diversity to their teams is to talk about it openly with their hiring managers.
"Some companies don't like to have that conversation or are concerned they're going to get resistance, so just avoid it," Curwen says. "But we find people embrace it very quickly and get excited about the idea. We're solving problems a lot faster by having a very diverse group that helps us strategically problem solve. You get new ideas and perspectives. It also helps having support from the top. It's something that's ingrained in every aspect of Lafarge around the world. It's a cultural norm here."
By Diane Jermyn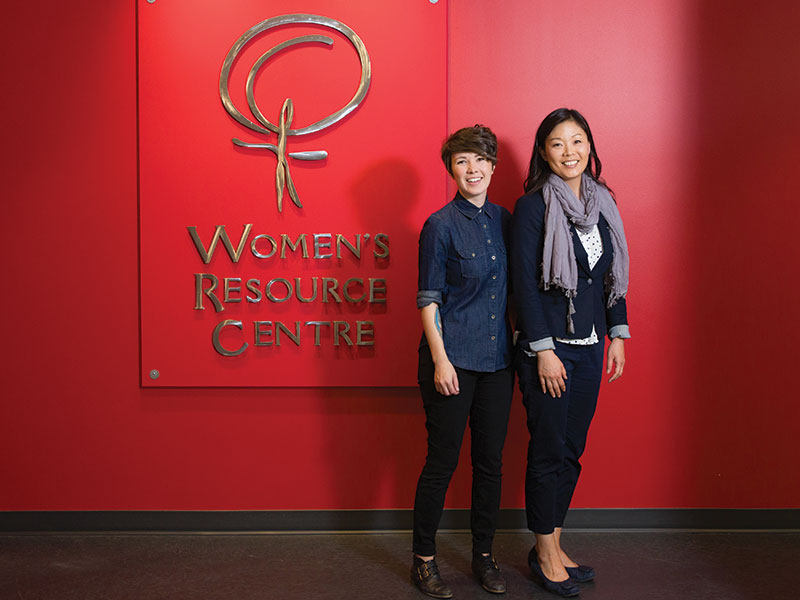 2017 Winners
Here are 2017 winners of the Alberta's Top Employers competition. Click an employer name to read our editors' full Reasons for Selection:
Find jobs from Alberta's Top Employers